If you're not sure which personal trainer certification to pursue, this ACSM vs. NASM comparison list will come in handy.
We attempted to base the ACSM vs NASM contrast on:
Overview of ACSM vs. NASM

Primary Focus of the certification

Recognition in the industry

Cost of certification

Certification Exam & Pass rate

Recertification

Overview of ACSM vs NASM
What is NASM?
NASM has been operating for more than 30 years at the time of writing, having been founded in 1987. They have now developed to become a global leader in sports science and professional certification in that field.
Despite its global renown, NASM has been mostly active in North America. However, they recently expanded their international reach, making them a globally accessible certifying agency.
The foundation of NASM's curriculum is the patented OPT model, also known as Optimum Performance Training. This method was created to improve the fundamental abilities of the human body in order to achieve functional independence and lifespan.
The NASM PT certification is the most widely held credential among all gold-standard certifying authorities. Because of its exceptional reputation and value, NASM continues to develop as a go-to option for anyone interested in becoming a personal trainer.
What is ACSM?
The ACSM-CPT certification is among the oldest certifying organizations, having been founded in 1954 by a small group of physical educators.
This was before the mass-market acceptance of health and fitness as a consumer sector, which is why ACSM's origins and many of its current ideals are focused on community and research.
ACSM's research concentration is so established that they are the premier institution in research among all other North American certification authorities.
This is so true that ACSM research is a significant component of the curricula of many other certifying institutes.
Primary Focus of the certification
As previously stated, both ACSM and NASM adhere to the corrective exercise approach and place a premium on functional training. Both certifications aim to educate trainers on how to treat muscle imbalances in clients and include a well-researched screening process. Here is an overview of the ACSM and NASM study objectives.
Focus of ACSM
The ACSM certification course has been scientifically designed to place a greater emphasis on clinical training. Corrective exercises and functional training are included.
The certificates assist personal trainers in assessing the client's strengths and limitations and developing an appropriate fitness program.
Focus of  NASM
NASM certification focuses on designing health programs and stresses the OPT (Optimum Performance Training) approach.
NASM assists trainers in better connecting with their customers, whereas ACSM is based on scientific methods to improve kinesiology training.
NASM incorporates ACSM research into its certification course and blends it with other parts of training such as weight loss, performance development, and so on.
This gives NASM an advantage over ACSM in terms of properly educating trainers using a progressive study paradigm.
ACSM vs NASM Requirements
What are the NASM certification requirements?
You need to be at least 18 years old, have a high school degree or the equivalent (i.e. GED), and have current, valid CPR and AED certification to be considered eligible to register in the NASM-CPT certification program.
What are the ACSM-CPT requirements?
Similar to becoming NASM certified, you are required to be least 18 years old and have current, valid CPR and AED certification to participate in the ACSM-CPT program.
Recognition in the industry
ACSM and NASM certifications are both well-known and widely regarded in the fitness sector. Having stated that, let's look at their popularity in terms of industry recognition.
ACSM is well-known in clinical settings and educational institutions, where its study materials are used as part of the academic curriculum.
NASM accreditation is more in demand in gyms and fitness centers due to the OPT model they use. The OPT approach is often recognized as the most effective for progressive training.
Certification Fee
The cost is the most important consideration in this ACSM vs. NASM comparison. It will assist you in determining which certification provides the best value for money.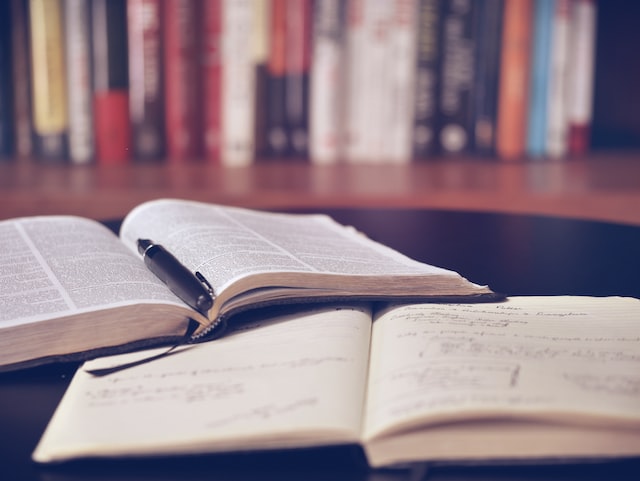 ACSM Fee
The cost of ACSM certification is determined by the study materials you select.
Primary Textbook: $70 (approximately)

Second Textbook: $40 (approximately)

Third Textbook: $40

The combined price of all three textbooks: $135

Exam fee: $300

Complete package with workshop: $750
NASM Fee
Self-study package: $699 to $524

Premium self-study package: $1099 to $824

Guided self-study package: $1499 to $1024

All-inclusive package: $2199 to $1649
Certification Exam & Pass rate
Another key point to consider in the ACSM vs. NASM comparison is which certification has the highest qualifying rate and is easier to pass.
ACSM Exam
With a qualifying rate of around 54%, the ACSM CPT is one of the most challenging tests to pass.
The exam consists of 120 multiple-choice questions to be answered in two and a half hours. The passing score is 550 out of 800.
Candidates must be at least 18 years old, have a high school diploma or comparable qualification, and have current CPR/AED certification.
NASM Exam
To take the NASM exam, an applicant must schedule a test date at a PSI or Laser-grade facility in the United States. The NASM test has a certification rate of approximately 64%.
From the time of purchase to the day of the exam, the course lasts 6 months. The test consists of 120 multiple-choice questions, with a passing grade of 70. The exam lasts two hours. The result is announced immediately following the completion of the exam.
On this website, we offer hundreds of free NASM practice test questions to help you easily and conveniently prepare for your coming exam. Let's get started to get 100% ready!
ACSM vs. NASM: Recertification
Recertification is a strategy for staying current with modern approaches and breakthroughs in the fields of health and nutrition. Check out the cost and criteria for ACSM and NASM ACSM recertification here.
ACSM permits trainers to recertify every three years for a fee of $30. That may appear to be a low cost, but it includes 45 hours of CEU credit and 15 hours of CEU every year for three years of recertification.
NASM trainers can recertify every two years for $99. The course contains 20 hours of CEU credits, with an additional 10 hours of CEU awarded each year during the recertification period.
Which is the better certification NASM or ACSM?
NASM certification reviews are generally positive, as are ACSM-CPT reviews. The NASM-CPT exam includes fewer questions than the ACSM-CPT exam, but both are difficult and prepare you for work in the fitness industry. CEUs are required every two years for NASM and every three years for ACSM. Finally, the best credential is the best certification for YOU!
Conclusion
Following this in-depth examination of ACSM vs. NASM certification, we hope you have a clear understanding of the things to consider while enrolling in a personal trainer certification course. It all relies on personal tastes, but it is always advisable to select the one that best fits your training style and career objectives.
On this website, we offer thousands of free NASM practice test questions to help you thoroughly prepare for this exam!