The Cisco Certified Network Associate (CCNA) is a vendor-specific certification for IT professionals that focuses on routing and switching networks. The accreditation provides them with the groundwork they need to further their careers in any aspect. Any IT job path can be used by the Cisco CCNA as an excellent beginning point.
In today's post, we will share with you the CCNA salary to have a better understanding of the potential of the certification.
What Is a CCNA Certification?
CCNA certification (or Cisco Certified Network Associate certificate) is an IT certification exam obtained by technical professionals at the entry-level or associate level to prove their knowledge of network basics, cybersecurity basics, and system basics relating to the Cisco technology environment.
Cisco, a provider of networking devices, provides CCNA. Its purpose is to confirm that you comprehend fundamental networking concepts usually required for IT networking tasks. It can assist you in becoming ready for networking positions in the IT sector, such as network specialist, network administrator, or network engineer.
The institutions and universities that provide Cisco training are part of the Cisco Networking Academy. The validity of all expert certificates is 2 years. Cisco decides if recertification necessitates passing a more difficult exam or retaking the prior one.
What are the benefits of CCNA?
The benefits of completing the CCNA test include the following:
Acquiring knowledge

: Exam passes exhibit a fundamental knowledge of network operation.

Gaining new skills

: Successfully passing the CCNA exam offers considerable practice in a variety of vocations and skills.

Increasing credibility

: Whenever a candidate's CCNA certification appears on a résumé, future employers may note that they have Cisco validation and are educated about a variety of Cisco network equipment.
How much does a CCNA make?
As of June 8, 2022, the average yearly salary for a technical professional in the United States with a CCNA certification is $89,020.
If you want to quickly calculate a CCNA salary, it works out to be about $42.80 per hour. According to data from ZipRecruiter, this amounts to $1,712 weekly or $7,418 monthly (last updated June 15th).
Cisco networking equipment is used by the majority of Fortune 500 companies, making CCNA a crucial certification to possess.
The average annual bonus for a Cisco Certified Network Associate is $8,291 (or 7% of their salary), and all employees say they get bonuses.
Most of the CCNA salaries now vary between $65,500 (25th percentile) and $106,500 (75th percentile), with the highest earners (90th percentile) in the US getting $130,000 yearly. ZipRecruiter reports annual wages as great as $146,500 and as low as $42,000.
The wide range of income for CCNAs—up to $41,000—indicates that there may be several prospects for progression and higher pay based on level of experience, region, and skill level. To put it another way, a variety of factors affect CCNA pay.
Here is the average CCNA salary classification according to 3 main factors.
Average CCNA salary by location
According to ZipRecruiter, the average CCNA salary in these 10 cities is higher than the national average.
| City | Annual Salary | Monthly Pay | Weekly Pay | Hourly Wage |
| --- | --- | --- | --- | --- |
| Atkinson, NE | 116228 | 9685 | 2235 | 55.88 |
| Frankston, TX | 111090 | 9257 | 2136 | 53.41 |
| Barnstable Town, MA | 109658 | 9138 | 2108 | 52.72 |
| Inverness, CA | 108749 | 9062 | 2091 | 52.28 |
| Santa Cruz, CA | 105833 | 8819 | 2035 | 50.88 |
| Dimondale, MI | 105275 | 8772 | 2024 | 50.61 |
| Hooper Bay, AK | 104789 | 8732 | 2015 | 50.38 |
| Manhattan, NY | 104615 | 8717 | 2011 | 50.3 |
| Skyline-Ganipa, NM | 101493 | 8457 | 1951 | 48.8 |
| Cambridge, MA | 101371 | 8447 | 1949 | 48.7 |
Atkinson, NE, is at the top of the list, followed closely by Frankston, TX, and Barnstable Town, MA, which are ranked second and third, respectively. Barnstable Town, Massachusetts surpasses the $89,303 average by $20,355 (22.8%), while Atkinson, Nebraska builds on this pattern by going an additional $26,925 (30.2%) beyond.
Given that the average salary in these ten places is greater than the national average, moving seems to provide the CCNA the best chance of advancing their career financially.
The average pay in these top 10 locations differs just 13% between Atkinson, Nebraska, and Cambridge, Massachusetts, underscoring the little possibility for a significant wage rise.
Average CCNA salary by degree
Those with a CCNA certification and degree might start at $51,000 while networking degree jobs often pay $60,000.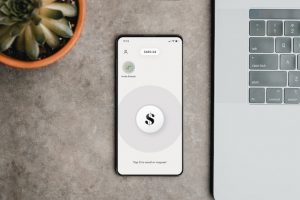 Surprisingly, there is little difference in the wage estimates for professionals with various levels of education. This salary estimate does include people who have acquired associate degrees.
According to Salary.com, the salary ranges for each degree are shown below.
The salary range for a network engineer I with an associate's degree is $66,653–71,233.

The salary range for a network engineer I with a bachelor's degree is $67,944 to $72,637.

The salary range for a network engineer II with an associate's degree is $84,106–$89,866.

The salary range for a network engineer II with a bachelor's degree is $84,557-$90,399 per year.

The salary range for a network engineer III with an associate's degree is between $100,062 and $106,010.

The salary range for a network engineer III with a bachelor's degree is between $100,540 and $106,509.

The salary range for a network engineer III with a master's degree or MBA is between $101,337 and $107,340.
To be taken into consideration for the majority of vacant positions today, a CCNA must have at least a bachelor's degree in computer science and engineering (or an equivalent).
Average CCNA salary by job role
It's important to note that compensation for various certification-related occupations can vary.
A CCNA certification "develops the skills you will be applying throughout your career in IT, regardless of the role," according to Cisco. A multitude of employment categories, such as architects, engineers, analysts, and IT support specialists, might benefit from this qualification.
The following are the average salaries for CCNA professionals in various jobs, as reported by Payscale.com: 
Information technology (IT) director: $108,000

Information technology (IT) manager: $87,000

Network architect: $118,000

Sr. Network engineer: $102,000

Cyber security analyst: $79,000

Network engineer: $76,000

Systems administrator: $66,000

Systems engineer (computer networking/IT): $76,000

Network administrator: $63,000
Salary might vary depending on a person's talents. The compensation for a network administrator is illustrated below as an illustration of how having various skills affects income.
Switching and Routing: The average base pay of $71,000

Installation and management of switches and firewalls: The average base pay of $65,000
Final Words
According to the U.S. Bureau of Labor Statistics, "network and computer systems administrators are predicted to expand 4% from 2019 to 2029."
A CCNA certification can be a wise move for both new professionals seeking their ideal route and more experienced individuals looking for a career switch with a higher CCNA salary.
On this website, we offer thousands of free CCNA practice tests to help you thoroughly prepare for this exam!