According to the U.S. Bureau of Labor Statistics, the number of IT employees will increase by 13% between 2020 and 2030.
Any individual seeking a career in technology has a path to follow thanks to the Cisco certification program. Cisco provides a range of networking technologies, services, and certifications.
Two of Cisco's most well-liked entry-level networking certifications are the CCNA (Cisco Certified Network Associate) and the CCNP (Cisco Certified Network Professional).
To help you decide which certification you should pursue, we compare the CCNA vs CCNP certificates and explain what each of them is in this post.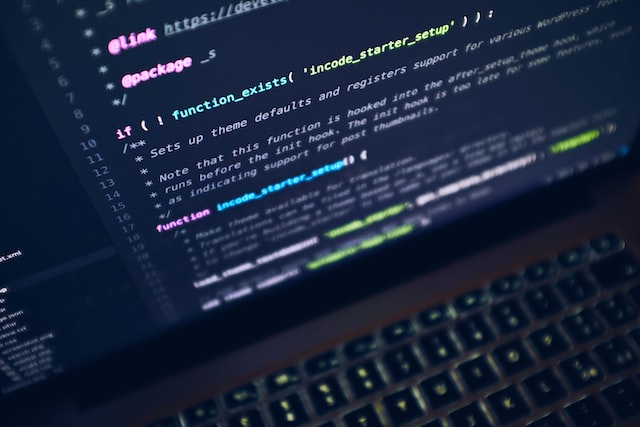 What is a CCNA certificate?
A Cisco Certified Network Associate (or CCNA) is an entry-level certification that could be required for an IT position.  Network support engineers, system administrators, networking specialists, and networking associates with less than a year of expertise in the networking field are the focus group for it.
The CCNA prepares IT professionals by instructing them in networking fundamentals. You can pick from a variety of specializations when you start the CCNA certification process, including:
Routing and switching

Security

Collaboration

Cloud

Cyber operations

Data

Industrial

Service Provider

Wireless
What is a CCNP certificate?
A Cisco Certified Network Professional (CCNP) enables IT workers to advance the foundational abilities they acquired in the CCNA.
It verifies the range and depth of your technological expertise.
Further instruction and training on subjects including local area networks, wide area networks, and remote access are provided through this certification. When you enrol in a CCNP programme, you can select from a number of specialties, similar to the CCNA, including:
Routing and switching

Security

Data

Collaboration

Service provider

Wireless
CCNA vs CCNP: An in-depth comparison
IT specialists can develop their careers by earning either a CCNA or a CCNP certification. The educational requirements, course content, and employment chances for each of these credentials vary slightly, though.
In the first place, CCNA and CCNP both denote an intermediate degree of networking expertise. As a result, if you're just starting out, you must obtain your CCENT certification before attempting either of these.
To begin with, in order to obtain both credentials, you must pass two tests. The CCNA and CCNP exams also last 90 minutes and include simulation and multiple-choice questions.
Both the CCNA and CCNP can assist you further in your networking profession. But it's crucial to get the certification that best suits your requirements.
Here is some important differences between them:
Requirements
Although the CCNA and CCNP programs have a similar objective, there are distinct requirements for each program before you can enroll.
Depending on the specialty you select, you might first need to finish the Cisco Certified Entry Networking Technician (CCENT) certification before you can sign up for a CCNA certification program. You don't need to hold a CCENT certification to enroll in several CCNA specializations.
In this situation, having a solid grasp of information technology and a drive to learn more may be sufficient.
Since the CCNP curriculum is more complex, IT workers must first get the CCNA qualification associated with their desired CCNP specialty.
To be eligible for a CCNP program, you might additionally need to get a high school diploma or GED. To find out more about the requirements for your preferred program, consider doing some research.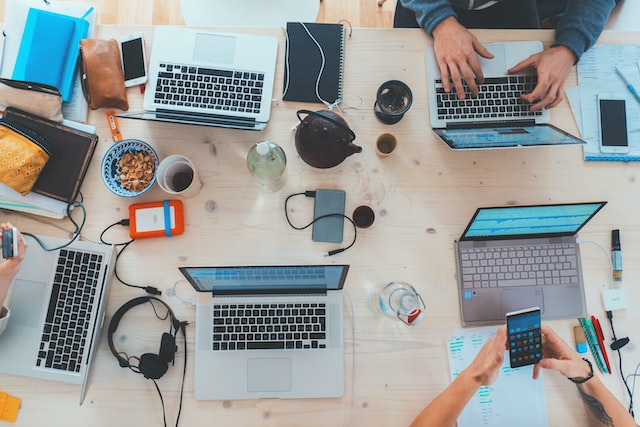 Skills and training
Although CCNA and CCNP programs both provide IT professionals training, the teaching varies between the two programmes. You may learn how to install, configure, and manage small to medium-sized routing and switching networks by enrolling in a CCNA program.
Additionally, you might discover how to resolve problems and get rid of security hazards. Last but not least, a CCNA curriculum may educate you on how to connect to faraway locations.
You can hone the abilities you acquired during your CCNA training by enrolling in a CCNP program. You could concentrate on installing, troubleshooting, and configuring networks during your CCNP curriculum.
The network's central routers and switches are another skill you could pick up. The maintenance of edge applications where phone, wireless, and security are integrated into the network can also be learned through a CCNP curriculum.
Education prerequisites
The number of tests IT workers must complete to earn their certification varies between the CCNA program and the CCNP program. Most CCNA programs just demand that you pass one test in order to become certified.
The CCNP certification requires more examination than the CCNA certification since it is more advanced. Depending on the field you choose to concentrate in, you might need to pass three to four examinations to earn your CCNP certification.
Salary
Because the CCNA and CCNP programmes require varying degrees of education and training, the salaries of IT workers who hold these certificates vary.
IT specialists who have earned both their CCNP and CCNA certifications typically make more money than those who have only earned their CCNA.
However, factors like work experience, business size, and location can also affect how much an IT expert is paid. An entry-level CCNP who works for a small business may make less money than an IT expert with a CCNA and 10 years of experience who works for a major organization.
Career opportunities
By now, CCNA and CCNP certifications should be very obvious to anyone who has read the information in the sections above. The prospects that you would be given depending on completing these Certifications would change significantly as a result. To put it another way, earning any of these Certifications will open up numerous Career options.
CCNA: One of the top certifications for people seeking an entry-level position in networking is the CCNA:
Help desk technicians

Network support engineers

First and second-line support

Network technicians

Service desk technicians and engineers
CCNP: For people who desire to improve their IT skills, this certification is suitable. Options for careers include:
Third line support

Network engineer

Network analyst

IT team leader

Systems engineer
When to choose CCNA over CCNP
The most widely used Cisco certification, the CCNA, is where many people decide to start their certification path at the associate level. That makes total sense, especially if you're trying to get an entry-level IT job and want to have networking certification on your résumé.
The CCNA is a respectable option for your initial Cisco certification, even if you have prior experience in the field. In other words, in almost all circumstances, it begins with CCNA.
When to choose CCNP over CCNA
If you have a few years of experience working in a networking function, you might opt for a CCNP certification that is in line with your duties at work. If that describes you, you probably completed your CCNA training a few years ago.
The CCNP certification provides applicants with more chances than the CCNA certification as it is a professional test. While employment can be obtained after passing the CCNA test or completing the training, your career advancement after passing the CCNP exam or completing the training improves significantly.
Moreover, your title and income will both rise if you earn your CCNP certification. Therefore, once you have earned your CCNA certification, don't stop there; continue on to CCNP Certification and Exploration Training.
CCNA vs CCNP: Exam difficulty levels compared
It is simpler to obtain an associate-level CCNA than a professional-level CCNP. CCNA requires passing just one exam, whereas CCNP requires passing two examinations. Additionally, advanced topics are covered in considerably more detail in CCNP tests.
But remember that the CCNA isn't really an entry-level credential. It is a certification at the associate level. The CCT is Cisco's entry-level certification (Cisco Certified Technician).
It is similarly difficult due to the CCNA's wide range of technologies covered. To avoid a surprise and having to repeat your exam, you must be well-prepared for the CCNA exam.
Wrapping Up
At the associate and professional levels, respectively, CCNA and CCNP are two of Cisco's most well-known certifications. Fundamental networking technologies are covered by CCNA in great detail. With five courses and more in-depth knowledge of particular technical domains, CCNP is highly specialized
 For the CCNA and CCNP, you must pass just one test each.
Your certification path should begin with the CCNA. Once you have earned your CCNA, you are prepared to advance by pursuing your CCNP and beyond.
On this website, we offer thousands of free CCNA practice tests to help you thoroughly prepare for this exam!