The CFA Institute has revised its regulations and changed some of the details about how and when applicants can ask for a CFA reschedule now that the pandemic limitations are ending globally.
Deferral requests have also increased significantly, according to the Institute. The handling of these demands has become increasingly difficult, necessitating the application of stricter regulations. They are aware that applicants' lives sometimes interfere with studying, necessitating alterations to the exam timetable. They therefore created policies that provided applicants with additional alternatives throughout their moment of adversity and emergency.
To help you pass the test on your first try, let's get started with our free CFA Level 1 practice exam.
Can the CFA exam be deferred?
February 2022 candidates
From 12 January 2022 through 15 March 2022 at 5 p.m. ET, a deferral request form will be available. Only candidates having exam appointments will be able to access the form after the scheduling deadline.
Candidates registered for other 2022 exams 
To submit a deferral request, you must wait until the form for your window is available. Continue to check back on the official website(www.cfainstitute.org) for updates.
NEW: Beginning with the 2022 exams, most deferral requests will require documentation.
Before completing the form, please read the Deferral Policy thoroughly. All deferrals are processed only through the form, and they are only allowed for the reasons listed below, along with the required documents:
You or a member of your immediate family (parent, sibling, grandparent, spouse/domestic partner, or child) has been diagnosed with a life-threatening disease since you registered for your current exam.

A member of your immediate family has recently died (parent, sibling, grandparent, spouse/domestic partner, or child).

In the testing window, you have been ordered to join in a mandatory military deployment.

You are pregnant, expecting a child.

Your exam has been rescheduled by Prometric, and you have been unable to obtain a new acceptable appointment date after contacting Prometric.

In the 14-days leading up to your exam appointment:

You have tested positive for COVID-19

You have been exposed to someone who was diagnosed with COVID-19.

You have been suffering from flu-like symptoms.

You are unable to travel to your exam appointment due to a government, company, or university pandemic-related travel restriction in your location.

A natural disaster has struck your area, preventing you from sitting for your exam.
Candidates having a documented positive COVID result within 14 days of the exam have been included in the standard deferral policy as the following:
Candidates who are affected by mandatory military deployment, death in the family, or life-threatening illness or who discover they are pregnant at some point after registering.
Candidates who qualify for a deferral under the standard policy must fill out a deferral request form and provide related documentation within 14 days of submitting their request. Candidates who are given a standard deferral will be able to apply for any available window at their level within 12 months of their deferral request being processed. It is not assured that you will be accommodated at your desired test center or city.
Read more >> CFA Computer Based Testing: What You Really Need To Know
In some cases, candidates may wish to request a deferral if they do not qualify for a standard deferral:
You suspect you've been exposed to COVID or are experiencing mild symptoms but haven't been diagnosed.

You are in an area where a natural disaster has made it impossible for you to take the exam.

Due to pandemic-related restrictions, you are having difficulty getting to your exam appointment.
Processing time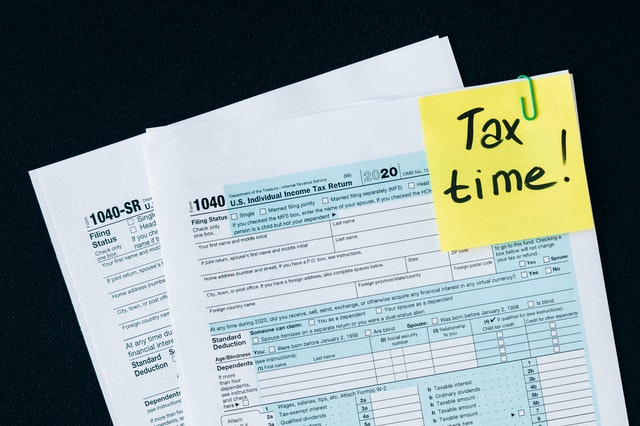 Your deferral request might take up to 6 weeks to be processed. Your registration and, if appropriate, scheduled exam appointment may still be active within the testing window, and you may receive additional communication regarding your exam appointment.
Deferrals from February 2022 can be used for any of the exam windows indicated below**. It is not assured that you will be accommodated at your desired test center or city.
Deferrals due to COVID exposure, flu-like symptoms, or travel limitations will only be accepted in November 2022. Beginning February 2022, there will be a limit of one deferral request per 12 months due to COVID exposure, flu-like symptoms, or travel restrictions. All inquiries related to the initial paid registration will be rejected.

All other deferral types – August 2022, November 2022, or February 2023
**The level II and III exams are not given at all exam windows.
Candidates are, as a reminder, bound by the Code of Ethics during their candidacy. You may help maintain the integrity of CFA Institute membership and designations by reporting conduct, including fraudulent deferral requests, that violate the CFA Institute Code of Ethics and Standards of Professional Conduct. All complaints are reviewed on a confidential basis by the Professional Conduct Program.
Submit the Deferral Request Form.
What if I am rescheduled for a time that isn't convenient for me?
It's possible that you'll need to reschedule your appointment on a date that's sooner than your original one. If your rescheduled appointment does not fit into your calendar, you can call Prometric for rescheduling help at 1-800-310-6402 or 443-751-4833.
You may have to wait a long time due to high call volume. Your appointment will be canceled if there is no test center within a 50-mile radius, and you will need to contact CFA Institute for other options. You might be able to get a deferral to another exam window.
If my exam is canceled, when will I be allowed to re-register?
If your exam must be canceled, CFA Institute will notify you of the next available testing window within 15 days of your cancellation. For each of these testing windows, you will have until the registration deadline to reregister. If you choose the November 2022 exam, for example, you will have until August 10 to register.
How can you change your CFA testing location?
You can request a center change if you do not wish to defer or withdraw from the exam but will be unable to take it in your designated testing center.
You may change your testing center online through your account, and you won't have to pay any extra fees. If you make the change before the admission tickets are available, the change is automatic unless the new testing center does not have any openings. Whether you made your request after the admission tickets were released, the CFA Institute would contact you by mail if the requested center had available space.
Updates on the CFA Exam Testing Centers
May 2022 Exam
The May exam will take place from 17 to 26 May 2022.
Full Closings – In these cities/countries/regions, all exam appointments must be canceled.
Last Updated Date: 7 March 2022
Kyiv, Ukraine
Moscow, Russia
St. Petersburg, Russia
August 2022 Exam
The August exam will take place from 23 August to 6 September 2022.
Full Closings – In these cities/countries/regions, all exam appointments must be canceled.
Last Updated Date: 10 March 2022
Kyiv, Ukraine
Moscow, Russia
St. Petersburg, Russia
How do I request a non-standard deferral?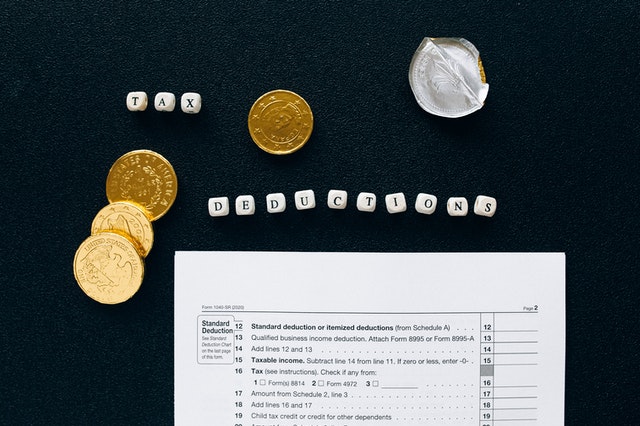 Candidates with scheduled exam appointments can use the deferral request form to obtain a non-standard deferral. Requests must be made within 14 days of your exam window. These are now being reviewed due to the recent increase in deferral requests. Candidates who request non-standard deferrals will be given the option of taking the test at a later date designated by the CFA Institute. The exam window for the future will be no sooner than nine months. To put it another way, candidates will have to wait at least nine months before taking the exam (at no cost).
Because there are thousands of candidates enrolling and scheduling exams, seating is arranged far in advance. You will have to wait nine months to reschedule your exam. While the CFA Institute has plans in place to deal with emergencies, they are unable to manage substantial volume changes.
Beginning in February 2022, there will be a restriction of one non-standard deferral request every 12 months. All inquiries related to the initial paid registration will be rejected.
How much does it cost to defer the CFA exam?
You will not be charged an extra price to reschedule the CFA exam at this time, as per current policy.
There is a $250 cost to modify your exam appointment within your existing exam window for 2022 exams.
Refund policy
A full CFA exam cancellation refund of your enrollment cost, registration fee, and any other sales tax payable and paid by the candidate in their country of residence is available within 14 days of payment (through 11:59 PM Eastern Time on the fourteenth day) for candidates submitting an initial registration for CFA Exams in 2022. An initial registration does not include a registration filed to reschedule an exam sitting that was either postponed by CFA Institute or deferred by the candidate.
CFA Institute cannot guarantee that the exact amount paid to CFA Institute will be refunded in a currency other than US currency due to fluctuating exchange rates. Even if a medical issue or other exceptional circumstance occurs after the fourteen-day period has expired, enrollment and registration payments are non-refundable. Fees for enrollment and registration are non-refundable. Once an order has been placed, payments for print curriculum are nonrefundable. CFA Institute strongly recommends candidates against attempting to receive a greater refund by demanding a refund for a test under these policies.
Postponed candidate refunds:
Refunds are not usually given once a registration has been approved, as stated in the Candidate Agreement. Candidates twice impacted by CFA Institute test cancellations due to COVID-19 will have the opportunity to defer or obtain a refund owing to the extraordinary global circumstances surrounding COVID-19. All costs paid at the time of registration will be returned; this includes scholarship candidates. All qualifying candidates will get information through email.
If your registration is canceled due to COVID-19, and you choose to use your account's complimentary deferral for a 2022 administration, that decision is binding, and you will lose your right to a refund.
Due to the extraordinary nature of this circumstance, processing your refund request might take UP TO 120 days after the date the refund request window closes.
Withdrawal policy
For all three levels of the CFA exam, the CFA Institute provides a withdrawal option. You can request to withdraw your exam registration until 5 days before the start of your exam window if you know you won't be able to take the exam within that time. Candidates who request to withdraw their exam registration must understand that their registration and enrollment costs will not be deferred, refunded, transferred to another exam cycle.
You will not be able to re-register for the next exam until the results for the current exam have been announced if you do not withdraw by the deadline (approximately 60 days after the exam date). You will not be allowed to register online until your withdrawal has been completed, even if you have submitted a withdrawal request. Please wait up to 3 days for your order to be processed. Withdrawals cannot be reversed once they have been processed.
How to avoid canceling the CFA exam?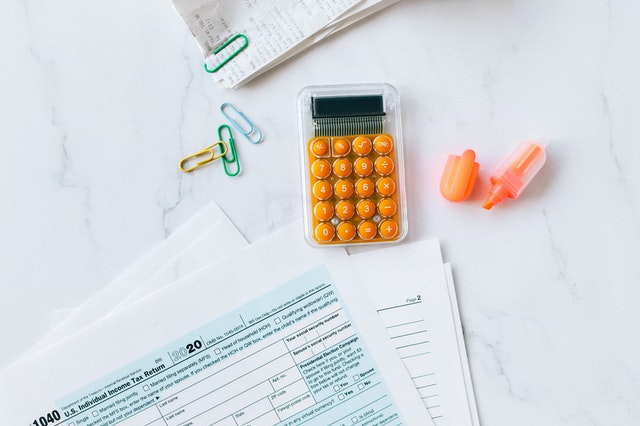 Nobody knows what might happen, especially when it comes to medical and other emergencies. However, you should try to avoid postponing or withdrawing from the exam if at all possible. Because Levels II and III exams are offered less frequently than Level I exams, this is especially true. Here are some tips to help you prepare for your scheduled exam:
If you work full-time, take a look at your weekly calendar before registering to see what time blocks you might reasonably put up to study for the exam. If the exam is fewer than six months away, err on the side of caution and schedule a later sitting.

If you're still in college, think about the consequences of having conflicting priorities, such as an internship or looking for a job, before you register.

If you plan to take the exam, make sure you register within the early registration period. Early enrollment for the CFA exams normally starts nine months before the test date, so get started studying right now. You have a few more months to prepare if you get stuck on a topic and need additional time.

Consider 300 hours of study time as a minimum, and aim to study more. Successful shareholders frequently state that studying required 350 hours or more, particularly for Level III. A good CFA study plan can assist you.

Reevaluate your study plan if you have already registered and believe you are falling behind. Consider your issue regions or the topics with the highest weights, and concentrate your research on them.

Find out when the CFA exam will be offered.
FAQs – CFA reschedule
Can the CFA exam be rescheduled?
Yes, you may. Rescheduling after initial appointment incurs USD 25* fee only within the testing window (e.g May candidates can only reschedule dates within May testing window sitting only) as per the CFA Exam Admission and Appointment Policy.
Can we postpone the CFA level 1 exam?
Candidates for the CFA Exam can only defer their exam on a case-by-case basis. Deferment considerations by the CFA Institute are based on the following situations affecting the candidate or a member of the candidate's immediate family.
What if my exam is canceled and not rescheduled?
If you cancel the CFA exam, you will first get a notification from Prometric through email, coming from [email protected]. Please mark this email address as a safe sender so that it does not land up in your spam folder.
Within 15 days of the cancellation, CFA Institute will contact you to give you more information and options.
What happens if Prometric reschedules my exam?
Exam rescheduling is uncommon, although it can occur for a number of reasons, including adverse weather conditions, pandemic limitations, and local circumstances. You will, if at all feasible, be rescheduled for the same test window and venue on a different day. You will be rescheduled within a 50-mile range of your original center if that location does not have any open appointments.
For access to a vast collection of study materials to help you with your exam preparation, get in touch with us at Passemall.com. You may master even the most challenging ideas with the help of our practice exams. You can practice answering exam questions using our current question banks. You may develop your abilities by taking our practice tests for computer-based testing.
We hope that this post will answer all of your questions and provide you a wealth of knowledge on CFA reschedule since we have covered every aspect of it.