You are a caregiver who is passionate about serving others as a certified nursing assistant (CNA). You can work well under pressure, and your critical thinking and skills often can help patients avoid negative outcomes. 
A CNA interview will concentrate on your strengths, ability to overcome obstacles and personality. Once you've been called in for an interview, make sure you're prepared by going over our essential CNA interview questions and answers. Allow your sincerity and warmth to shine through.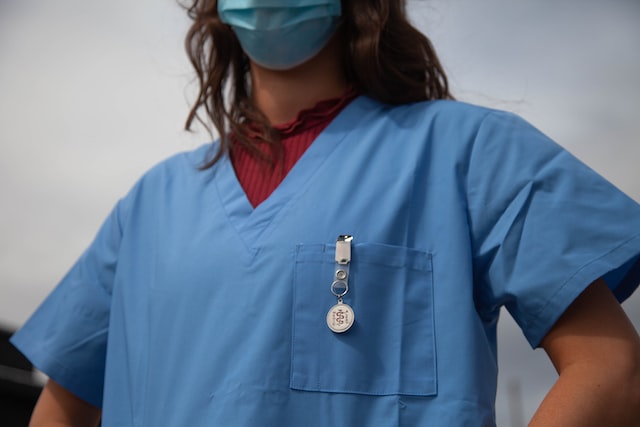 1. Tell us about yourself.
Share something special about yourself that will pique the interviewer's interest. Provide information about your achievements, how you've helped others, how you've succeeded in life, and any challenges you've overcome to paint a positive picture of yourself:
"I come from an attorney family. I used to volunteer at a local shelter when I was younger. People had a lot of problems, and I could help them with almost anything. Since then, I've been obsessed with assisting others. It's extremely satisfying to assist someone. I enjoy running and have completed a few 5Ks; I also volunteer with the Special Olympics."
2. What Are Your Strengths?
Use this opportunity to highlight your best qualities to the employer. Don't be afraid,  to be honest; however, try to remain humble. Do you have a knack for prioritizing tasks? Are you dependable in terms of completing tasks and arriving on time for shifts?
If you're new to the field, consider similar examples from previous jobs or schools that demonstrate a skill that can be applied to CNA work. Choose at least one of those shared strengths and provide a brief explanation of how it has specifically benefited you.
When you are asked to list your strengths, your interviewer is looking for more than just a list of your skills. Consider mentioning your ability to work collaboratively, your natural leadership, and your organization. Explain how these help you perform your duties as a CNA as you list them.
3. What are your weaknesses?
Because this is a difficult question, you can learn more about it here. Prepare an answer ahead of time to avoid becoming tongue-tied. While it may be difficult to think of a flaw when you're trying to concentrate on the positives, it's important to demonstrate self-awareness. Choose a weakness that isn't crucial to the job, doesn't weaken you in the interviewer's eyes, and isn't a true deficiency. Then, devote the majority of your response to what you're doing to overcome it.
"I have a hard time seeing people struggle with things, so I usually step in right away when I see others struggling." I have to remind myself to ask people if they actually need or want assistance because some people prefer to resolve things on their own. I've learned that you must give people the chance to decide whether or not they want assistance. Taking a step back has taught me to become more patient and understanding of different people's preferences."
4. Briefly describe your understanding of a CNA's responsibilities
Before even going to the interview, read through the job description. It should provide you with a list of duties and requirements for the specific role. When you understand what the employer is looking for, you can make comparisons between what the employer wants and your skills and experiences.
Many of the basic responsibilities are shared by most CNA positions. These will typically focus on providing direct care and assistance with daily activities such as dressing, changing, bathing, and eating. A CNA is usually the first line of defense, responsible for keeping patients safe, clean, and comfortable.

5. Why did you choose to work as a CNA?
This is where you can really "strut your stuff." Think of a story from your life that demonstrates how much you enjoy taking care of others. For instance, discuss how you used to visit your grandparents in the nursing home and how you enjoyed doing her nails or assisting them with her meals. Tell the interviewer that you are aware that CNAs work long hours but are able to do so much for their patients. You can also mention that you want to work as part of a team and help patients feel special and respected.
6. What Is the Most Rewarding Part of Working as a CNA?
With this question, the interviewer is attempting to establish your connection and commitment to nursing. Is it merely a job to you? Do you thrive on the opportunity to help others? Can you connect with and care for those in your care? Are you energized by the prospect of assisting other medical professionals and patients as they navigate the healing process?
Use this opportunity to demonstrate that being a CNA is more than just a job. Share an experience that exemplifies the joy you derive from nursing!
7. What distinguishes you as a CNA from others?
This question allows you to elaborate on why you believe this job is a good fit for you and what sets you apart from the other candidates. Share the details of your academic achievement if it allowed you to specialize in a specific type of care. Share any relevant volunteer experience, courses you've taken, or certifications you've obtained now. Inform the employer that you have expertise that others may not have.
"As a recent graduate, my skills are the most up-to-date you'll find." I've had a lot of on-the-job training in a variety of settings, so I understand how to work in a wide range of situations. I've received training in hospitals, nursing homes, and private homes. I've also studied psychology extensively, so I can both physically and emotionally assist people."
8. Are you considering furthering your education to become an LPN or RN?
A career as a CNA frequently leads to a desire to pursue an advanced nursing degree. Many of us get our first taste of working in the medical field as CNAs. You might be inspired to pursue that career path further and gain a better understanding of the medical world.
It's fine to express this desire to your interviewer. It demonstrates your commitment to the field as well as your eagerness to learn. If you intend to advance your career and education, you should think about how it will affect the jobs you're currently applying for and vice versa.
Employers want to know if hiring you and putting in the effort to orient and train you for the job is worthwhile, or if you intend to leave after only a few months. If at all possible, include a working timeline in your response to this type of question to give the employer an idea of your future plans and reassure them that you're a good hire.
9. What would you do if a patient refused help?
Patients may refuse treatment at times. Their motivations differ. Try responding to this question with a specific example of a time when you successfully cared for a patient who refused care. Did you prove patience? Were you sensitive to the patient's needs? Did you take the time to learn about and address any concerns that may have led to their refusal of care?
Try to be specific about how you handled the situation. Assume you noticed an old person was aggressively acting out because she was lonely. You decided to leave her a card with a heartening note and pictures drawn by your children at the end of the day to brighten her mood.
This may appear to be a lot to prepare for, but the more you prepare, the better your interview will go. Relax! Be friendly, smile, and extend a firm handshake. You'll notice that practice makes perfect. Be truthful and your best self! You'll soon find the ideal job.
On this website, we offer hundreds of free CNA practice test questions to help you prepare for your CNA in the most cost-saving and effective way. Let's give it a try and increase your chance of getting higher pay!