After successfully completing the program, you will be expected to take the CNA competency exam. This exam consists of both written and practical components. To demonstrate your knowledge and grasp of CNA principles, you must perform better on the exam. You must be emotionally and physically stable in order to be awake and active. Use these CNA test tips and strategies to get a high score and pass the nurse aide exam on the first try.
On this website, we offer hundreds of free CNA practice test questions to help you prepare for your CNA in the most cost-saving and effective way. Let's give it a try and increase your chance of getting higher pay!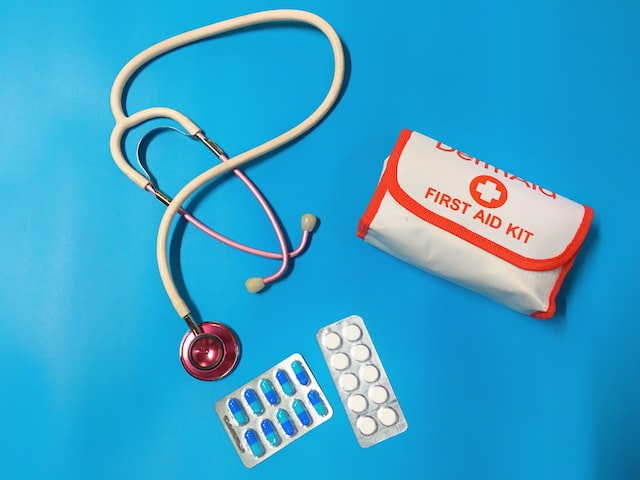 Choose the Best CNA Training Program
The school from which you receive your program has a direct impact on your grades. State-accredited programs adhere to a set curriculum and provide high-quality education. Check the pass rates of prior students before enrolling in any institute.
Practice all Your CNA Performance Skills Daily
Of course, honing your manual skills in the school training lab is crucial, but what about at home? At home, enlist the help of family, friends, and even pets to practice recording heart rate and respirations, measuring blood pressure, and conducting range-of-motion exercises. Practice all 25 CNA skills at random and be prepared to do any of the three to six skills requested by your state examiner.
Dress your best
The way we look contributes significantly to our level of confidence. Making sure you dress adequately may help you perform better; having a smart, professional appearance will reflect well on your evaluator. Make sure you're dressed in clean, ironed scrubs and closed-toe medical shoes on the morning of your test. Ensure your nails are neat and clean, and that your long hair is properly tied back.
Arrive early and remain calm
Arrive at the testing site early on the day, and make sure you have a perfect breakfast. Take one last go at your study notes and review cards, and talk to other students to help you relax.
Breathe 
Take 5-10 deep cleansing breaths before entering the exam room. This will cause carbon monoxide and lactic acid to be released, as well as enhance oxygen and blood flow, reducing your pulse and respirations and thereby relaxing you. Never underestimate the effectiveness of a few deep breaths!
Are You Confident in Your Patient Care?
Your examiner is most interested in how you ensure patient safety. Cover your patient properly during personal care, raise bedrails when leaving a patient alone, and secure a safety belt around their waste while doing any transfers.
Carefully read any material supplied
Make sure you comprehend the performance skill scenario that your examiner has provided you and ask any questions you may have right away if necessary. You will no longer be able to ask for an explanation once you begin each skill to be tested.
If necessary, repeat the tested skills
If you make a mistake, promptly admit it to the examiner and request that the performance skill is repeated. Most states allow you to repeat each task and have 45 minutes to complete the entire performance test. If you act swiftly and accurately, you may regain valuable points in the eyes of the examiner.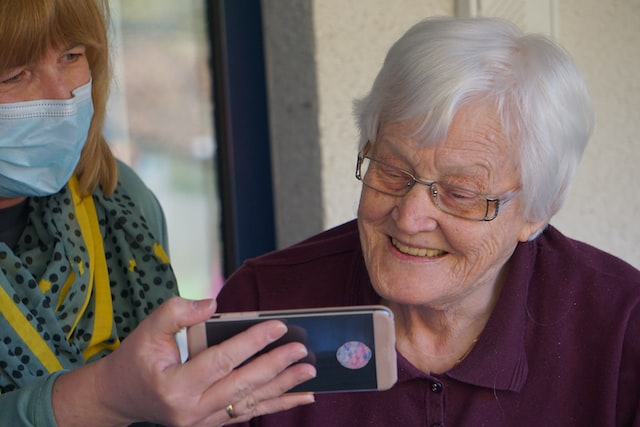 Use Safe Body Mechanics
Again, the main concern of the test is safety, which also includes the well-being of the nursing assistant completing the assessment. Remember to exercise good body mechanics by bending at the knees, positioning yourself comfortably, and never lifting without a wide base of support at the feet.
All used equipment should be washed and returned
If you use a stethoscope, blood pressure cuff, or thermometer, make sure you clean it with alcohol before returning it to its original location. Rinse and air dry any wash basins that you use, and dispose of spent linens in the appropriate container.
Respectfully Approach Your Patient
As a CNA, you must prioritize your patient's emotional well-being. Address them with courtesy, identify yourself, and clearly explain all operations – even if you're operating on a mannequin. Furthermore, ask patients if they comprehend what you've told them and if you have their permission to continue with their care.
Infection Control: Handwashing
The majority of CNAs who ended in failure the performance exam the first time did not wash their hands before or after touching their patient. Handwashing should be done shortly after greeting your patient after gloves have been removed, and before leaving the room. Wash your hands whenever possible. Handwashing should be done shortly after greeting your patient after gloves have been removed, and before leaving the room. Wash your hands whenever possible.
With Confidence, Approach Your Performance Exam
Although everyone wants to succeed the first time, keep in mind that the performance exam can be retaken if necessary. You can lessen your exam-related anxiety by viewing your performance test as a life experience from which you can learn. Be as empowered as possible via practice, and simply do your best.
You have done everything possible to prepare. Now is the moment to put what you've learned to good use. There are many other students in your situation, some of whom may not yet have come across a free guide as useful as this one. Believe that you've done everything possible to acquire a decent grade and the certification you've been working so hard for. Consider all of the resources you used – the videos, your course, your training – and trust that they are sufficient to perform successfully.
CNA Test Tips FAQs
Can you take the CNA skills test several times?
Most states allow CNAs to retake the skills test section three times within two years of graduating from a state-approved CNA program. Only failed skills must be retaken.
How difficult is the CNA skills test?
Are the CNA skills test difficult? Both yes and no. You should pass easily if you meticulously study all 25 possible CNA skills that could be on the skills test and practice doing each. The difficult aspect is really putting in the effort to memorize and practice each of the several procedures required.
What is the passing score for the skills test?
On the day of the test, the skills to be tested are picked at random. A pass rate of 70 to 80 percent is usually required. Every crucial step in the presented skills must be completed correctly.
Is there anything I need to bring to my CNA skills test?
On exam day, you must dress as though you are already a certified nursing assistant. You should also bring a watch with a second hand because you will need to keep track of time to complete several assignments.