Due to the constantly evolving cybersecurity landscape, including the diversification of threats and the evolution of technology, CompTIA updates its certifications every three years. By July 31, 2022, the current CompTIA Security+ certification exam (SY0-501) will gradually disappear and be replaced with the Security+ SY0-601 exam. When a certification process changes, it causes problems for those who have already earned their certification, those who are pursuing it, and those who have not yet started. This article will discuss and compare CompTIA Security+ SY0-601 vs SY0-501. 
Our free CompTIA Security+ practice test is here to help you pass the actual exam with flying colors on the first try.
About the CompTIA Security+ Exam
The CompTIA Security+ SY0-501 exam was launched in 2017 and will be phased down in July 2022, according to CompTIA. The CompTIA Security+ SY0-601 exam was released in November 2020 and will be the sole test required to acquire the Security+ credential after July 2022.
The test will last 90 minutes and will consist of 90 performance-based and multiple-choice questions. To pass the exam, you must obtain 750 points. There is a $349 exam cost that must be paid. The Security+ exam is available in Chinese, Japanese, Portuguese, and English.
You must have a CompTIA Network+ certification as well as at least two years of work experience in IT administration with an emphasis on security as a requirement for this test.
CompTIA Security+ SY0-601 vs SY0-501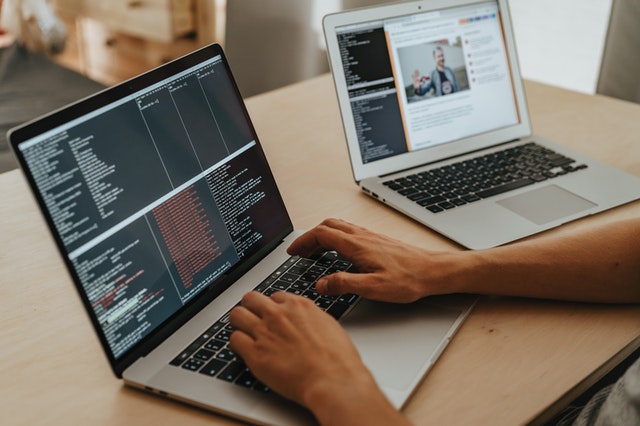 Since the introduction of the CompTIA Security+ SY0-501 curriculum and test, it has been clear that a greater emphasis on the essential aspects of cybersecurity, such as security controls, incident response, and forensics, is required. With the continued trend toward hybrid environments with cloud, mobile, and IoT operations, sysadmins and network administrators who are adept in all elements of day-to-day security management are in high demand.
Security administrators must be able to identify and install the proper security solutions for the organization's hybrid environment, as well as monitor those solutions for security events and incidents. Furthermore, qualified security professionals must comprehend and adhere to the appropriate risk, compliance, and governance concepts.
To that aim, the new CompTIA Security+ SY0-601 exam is more focused but also more in-depth than its predecessor. The new test features five domains, one less than SY0-501, fewer objectives (35) but 25% more examples than the prior exam. CompTIA claims that the new Security+ certification is comparable to two years of hands-on experience working in a security/systems administrator job role in their SY0-601 certification test objectives document.
The difference between Sec+ 501 vs 601 is that the new test covers the following topics:
Attacks, Threats, and Vulnerabilities (24%)

Architecture and Design (21%)

Implementation (25%)

Operations and Incident Response (16%)

Governance, Risk, and Compliance (14%)
Let's take a peek at the Threats, Attacks, and Vulnerabilities domain to see how in-depth the test is. You will be expected to identify and describe over 20 distinct social engineering attack strategies, as well as diverse threat actors, vectors, information sources, and security issues connected with various sorts of vulnerabilities. Furthermore, you will be expected to assess given scenarios in order to discover over 30 different forms of attacks on systems, networks, and apps, such as malware, cloud-based and on-premises assaults, adversarial AI, API attacks, SSL stripping, distributed denial-of-service (DDoS), and so on.
Although the SY0-601 exam's content and objectives have changed, its structure has not. There are still up to 90 multiple-choice and performance-based questions on the exam. The exam lasts 90 minutes, and you must score at least 750 on a scale of 100-900 to receive your Security+ certification.
Read more >> CompTIA Security+ Validity: How Long Does This Last?
Exam Domains for CompTIA Security+ 501 vs 601
Because of a mature industry job function, the CompTIA Security+ (SY0-601) test now covers five primary areas rather than six.
CompTIA Security+ 501 Exam Domains
CompTIA Security+ 601 Exam Domains
Threats, Attacks and Vulnerabilities (21%)

Technologies and Tools (22%)

Architecture and Design (15%)

Identity and Access Management (16%)

Risk Management (14%)

Cryptography and PKI (12%)
Attacks, Threats and Vulnerabilities (24%)

Architecture and Design (21%)

Implementation (25%)

Operations and Incident Response (16%)

Governance, Risk and Compliance (14%)
CompTIA Security+ 601 focuses on the most recent and up-to-date abilities required for the following tasks:
Analyze an enterprise environment's cybersecurity posture

Make recommendations for and execute relevant cybersecurity solutions.

Maintaining and securing hybrid environments

Operate in accordance with all applicable laws and rules.

Detect, investigate, and respond to cybersecurity occurrences and incidents
Exam Objectives for CompTIA Security+ 501 vs. 601
Despite the fact that the test goals sheet is lengthier, the new exam includes fewer objectives. CompTIA Security+ (SY0-601) includes 35 exam objectives, whereas SY0-501 has 37. The difference is that the test objectives for SY0-601 include additional examples under each goal – about 25% more examples.
This was done on purpose to assist you to comprehend the significance of each exam goal. The more examples and details we supply, the better the test objectives will be for IT professionals preparing for their certification exam and, eventually, the job.
However, keep in mind that test objectives are not exhaustive: you may meet other instances of technology, processes, or activities on the exam. The test questions are not based on these bulleted examples, but rather on the exam objectives as a whole. CompTIA is continually evaluating and updating test material and questions to guarantee relevance and exam integrity.
Read more >> How hard is Sec+?
Who Should Take the SY0-601 Exam?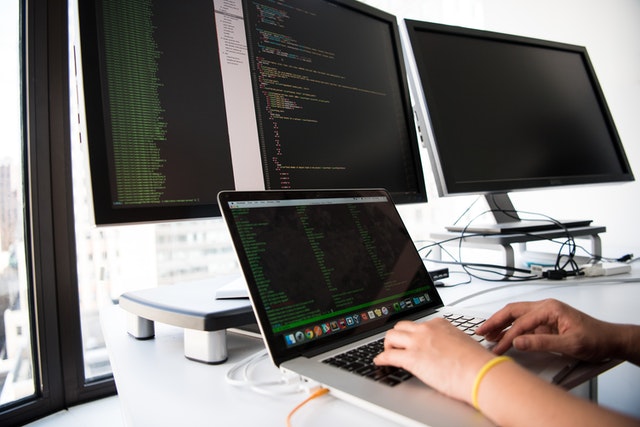 The CompTIA Security+ SY0-601 exam is available online or in person at a Pearson VUE testing facility. An exam voucher costs $370 in the United States (USD).
Of course, because the SY0-501 certification test is due to retire in July 2022, anybody interested in obtaining or renewing their Security+ certification should take the new exam. Here are some other instances in which taking the new test makes sense:
You already have Security+ certification
If you have previously completed the SY0-501 test, your Security+ certification is valid for three years from the date of certification. To renew your certificate, you will need to take the most recent exam the moment. Employers are more likely to look at the Security+ certification as a whole, rather than the single exam. So, unless your work expressly requires SY0-601 certification, you don't need to do anything.
You Are Now Prepared to Take the SY0-501 Exam
Maybe you've already started preparing for the SY0-501 test. You have till the end of July 2022 to take it before having to take the new exam. Should you take the SY0-501 test or the new one first? Unless your job or the one you want expressly demands the SY0-601 test, it's entirely up to you. Test objectives materials and practice questions for each exam may be found here. Choose the exam you believe you are best prepared for – and then take it!
If you take and pass the SY0-501 test, you will be Security+ certified for the following three years before having to renew your certification.
Do You Want to Become Security-Certified?
Are you a junior-level IT administrator, helpdesk technician, or cloud engineer interested in advancing your career in cybersecurity? Maybe you're a DevOps engineer, a developer, or an IT auditor looking to beef up your résumé with security abilities.
In any of these scenarios, the CompTIA Security+ certification should be your first step. If you want to work in IT for the US government, Security+ is one of the security certifications recognized by the Department of Defense (DoD 8570.01).
The SY0-501 vs. SY0-601 discussion is a no-brainer for you! Begin preparing for the upcoming CompTIA Security+ (SY0-601) certification test right immediately.
Read more >> How to Take CompTIA Security+ Exam Online?
Why Did CompTIA Update the Security+ Certification Exam?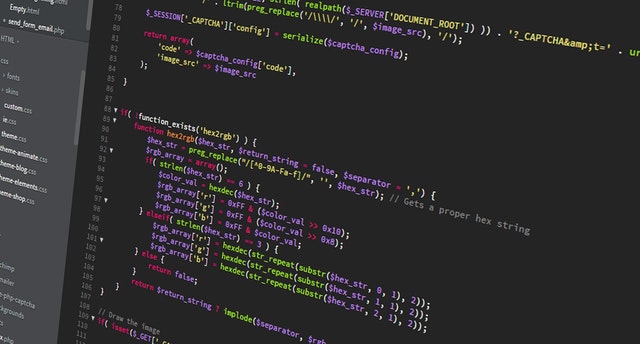 It is vital in IT that credentials remain relevant to the current status of the industry. As a result, CompTIA and other certifying bodies do an ongoing study to establish what needs to be reviewed on certification tests — what set of abilities the certification represents. CompTIA researchers discovered that contemporary company leaders' risks of cybersecurity assaults are growing, as one example connected to the Security+ upgrade. CompTIA increased the weight of the test domain covering attacks, threats, and vulnerabilities as a result of this revelation.
Getting Ready for the Security+ SY0-601 Exam
Take notice of CompTIA's suggested candidate experiences before beginning your Security+ SY0-601 certification path. Candidates taking the test should have at least two years of work experience in IT sysadmin, with an emphasis on security and hands-on technical infosec knowledge. Don't be concerned if you lack that experience. Share your cybersecurity ambitions with your boss, and request tasks that will help you gain experience.
The next step should be to determine what your program of study must include. CompTIA gives a deep drill-down into the subjects covered in each area of the SY0-601 certification test. Check out our CBT Nuggets CompTIA Security+ video training to prepare for the SY0-601 CompTIA Security+ certification exam, which includes videos, in-video quizzes, and a full Kaplan IT SY0-601 mock test.
The new SY0-601 certification test will elevate CompTIA Security+ from its existing status as a foundational information security certification. You can be sure that earning the certification will help you acquire the essential abilities needed for a prosperous career in cybersecurity. Hopefully, this article will assist you in better understanding the differences between CompTIA Security+ SY0-601 vs SY0-501.