There are a few things you should be aware of before deciding to take the CompTIA A+ certification test. The cost should be the first thing brought up. On the other hand, there can be more than one answer to that query. The short answer is that you must spend $219 on a test voucher. In order to get certified, you actually need two vouchers and to pass two tests. For more details on the CompTIA A+ exam cost, keep reading.
What Exactly is The CompTIA A+?
The CompTIA A+ certification is a CompTIA organization certification that focuses on generalist IT and computer hardware and software assistance. The certification was created in 1993, during a period when other fields of technology, such as cybersecurity, were not yet developed. CompTIA has consistently upgraded the A+ to cover more current IT topics such as cloud and security, although its concentration remains mostly on the repair. The A+ has long been a gateway qualification for people wishing to join the field of information technology due to its general IT troubleshooting focus.
The CompTIA A+ Key Skill Areas:
Security

Hardware

Hardware and Network Troubleshooting

Software Troubleshooting

Networking

Mobile Devices

Operational Procedures

Virtualization and Cloud Computing

Operating Systems
How Much is The CompTIA A+ Exam Cost?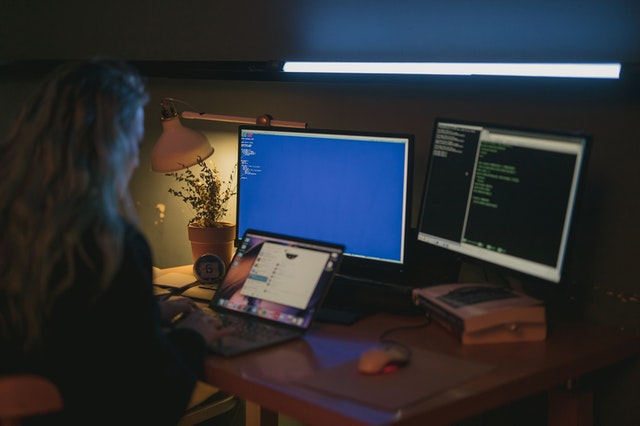 The CompTIA A+ test cost is now $219 per exam, thus the total cost to acquire your A+ certification, assuming you pass both examinations on the first try, is $438. Savings are frequently offered through training materials and training centers, and students who attend an approved CompTIA Academy education facility are also eligible for exam voucher price discounts. Similarly, there are frequently alternative price choices available via CompTIA, such as a test retake, training materials, or a training course. Potential test takers should browse around for the greatest price choice for their needs.
CompTIA A+ Exam Voucher Only: The Basics 
You must purchase a CompTIA A+ voucher in order to take the certification test. A voucher is a one-of-a-kind ticket that you may purchase from the CompTIA Store and use to take your exam at a Pearson VUE testing location. If you only require a voucher, the CompTIA A+ certification cost per exam is $232. More information on the exam may be found on the CompTIA A+ product website, as well as for instructions on how to purchase a voucher on our sites. Go to the store if you're ready to buy.
If you don't pass an exam, you'll have to buy another voucher to retake it. We urge that you arrive at your exam well-prepared to reduce the possibility of failing the test and having to purchase an extra voucher. Continue reading to learn about training and exam preparation choices.
Exam Preparation and Training
CompTIA Learning and Training is a collection of comprehensive learning tools that support our certifications such as CompTIA A+. CompTIA built this suite of goods, which includes books, eLearning, labs, and test prep software, in-house, based on feedback from learners like you. These sites offer a number of methods for acquiring all or portion of the knowledge mentioned in the CompTIA A+ test objectives.
Self-Study
The self-study guide will teach you the fundamentals of installing, configuring, and troubleshooting PC, mobile, printer, and networking device hardware and will assist you in advancing your career in PC support. It will fully prepare you for the CompTIA A+ test by covering all of the goals and material samples on the curriculum. To learn more, browse our website or go to the Official CompTIA A+ Study Guide website.
Downloading a collection of practice questions is another excellent approach to get a sense of what questions to expect. Keep in mind that these practice questions are not identical to the actual exam questions and that there will be a variety of questions. The Passemall CompTIA A+ practice test enables applicants to master the skills required for a job in technology and to confidently prepare for their test.
Classroom instruction
For some, self-study isn't an option, and classroom training is either available or the best way for them to learn. Many public academic institutions, such as colleges, as well as commercial academic institutions, such as professional training centers, provide CompTIA A+ certification training.
The cost of classroom training varies according to your options and might range from a few hundred to several thousand dollars. On our page, you may discover classroom training sources suitable for you. CompTIA provides classroom training for organizations looking for instructor-led training.
Materials for instruction
You will receive a comprehensive package of learning resources to assist you in preparing for the plus certification. It will feature e-learning resources, books, test preparation tools, and labs to assist you in better preparing for and passing the exam. When it comes to IT certification for beginners, the CompTIA A+ is the finest option.
CompTIA A+ Certification is Available for Free or Almost Free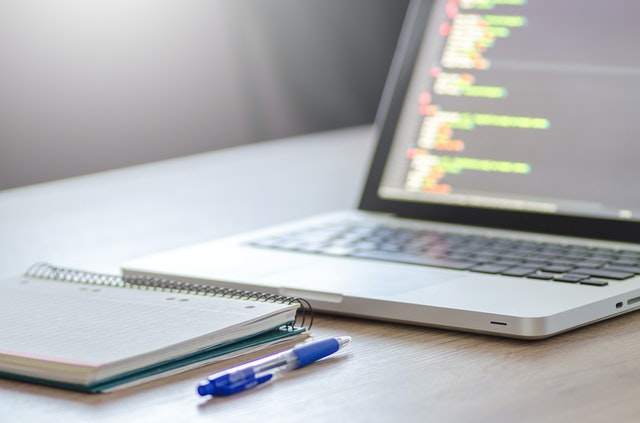 Special programs may be available to assist you to become trained and certified for free, depending on where you live and what sponsorships you qualify for (or nearly free). Such initiatives are often aimed toward one or more of the following demographics:
Individuals who are unemployed or underemployed

Displaced employees

Veterans of the military

Minority ethnic groups

Women
Such free training programs are often divided into two categories: government-sponsored programs and nonprofit philanthropic programs.
Government-Sponsored Information Technology Training
These are typically federally funded programs that are advertised through your county's workforce investment board or your local American Jobs Center. Visit Career One Stop to look for local training programs.
Charitable Programs for Nonprofits
These programs are dispersed around the United States and may be more difficult to discover. Here is a handful we're keeping an eye on (and if you hear of any others, kindly let us know):
Per Scholas: there will be locations in New York City, the National Capital Region, Cincinnati, Columbus, Atlanta, and Dallas.

IT-Ready from Creating IT Futures: Minneapolis-St. Paul and other communities. For a list of current training venues that are taking applications, go to the location page.

Stride Center: is a fitness center in the San Francisco Bay Area.

Tech901: is only available in Memphis.
Because these programs are designed to train students for entry-level IT employment (such as help desk and technical assistance), they usually reject candidates who already have such a job and are simply wanting to add a certification to their resume.
As you can expect, competition for such programs is frequently severe. However, if you reside in one of the regions where free training is available and belong to a group that such programs are attempting to assist, it may be worthwhile to apply.
Student Discounts Are Available
If you are a student in the United States with a valid student ID and.edu email address, you are eligible for CompTIA's student discounts. The CompTIA Academic Marketplace offers substantial discounts on certification vouchers and training materials. At the moment, students may purchase a single voucher of CompTIA A+ cost $97.
Who Should Take the CompTIA A+ Exam?
CompTIA intended the A+ to be used for support technician professions such as help desk technician, technical support specialist, field service technician, and others. CompTIA also specifies that the A+ is best suited for individuals involved in "endpoint management and technical support positions." They also recognize the A+ as the entry-level qualification that is utilized to establish new IT professions.
Should You Take The CompTIA A+ Exam?
The CompTIA A+ is unique in that it needs two exams to get, although practically all other CompTIA certifications only require one, and it corresponds to roles that are often the lowest and most entry-level in technical support. As a result, earning an A+ requires a significant amount of effort, but many professionals will see little benefit as they advance in their careers to higher levels.
Most cybersecurity experts fall into this group since they plan to advance to higher-level and higher-paying roles within a technical support organization, and so the A+ may have minimal long-term value for them.
Aspiring or present general IT workers who do not wish to move beyond a support job or who want to authenticate and show their technical proficiency can choose the CompTIA A+ certification.
How Long Will It Take To Study For The CompTIA A+ Exam?
Considering that the CompTIA A+ certification requires two examinations to get and is typically the first certification that a potential test taker would sit for, it is usually a good idea to devote more time than normal to prepare for the A+ exams. People who are new to the technical assistance area will normally discover that at least 3 to 4 months of continuous study are required to prepare for the A+.
Even professionals who work in technical support on a daily basis will find that a good deal of proper preparation is required to adequately prepare for the CompTIA A+ because the A+ covers so much detail and specifications that even seasoned technicians may not need to recall on a regular basis through their daily work.
Because the A+ requires two tests, both of which are about computer assistance, many potential A+ test takers opt for a method of preparing for both exams at the same time, without distinguishing between the two exams and their content.
FAQs – CompTIA A+ Exam
Which occupations might benefit from CompTIA A+ certification?
Help Desk Technician

Computer Support Technician

Help Desk Manager

Junior Network Technician

Field Service Technician
How long is the CompTIA A+ valid?
Many CompTIA certifications, such as the A+, are valid for three years from the date of acquisition. Earning CEUs, retaking the test, or taking a higher-level exam, such as the CompTIA Network+, can all be used to renew it.
What certifications are equivalent to the CompTIA A+?
While there is significant overlap between the A+ and CompTIA's Network+ (due to networking subject that is also covered on the A+), any comparisons of the A+ to other certification tests should be limited to hardware or support certifications provided by particular computer makers, such as Dell. CompTIA also offers certificates in other technical areas, such as networking and cybersecurity.
What is the CompTIA A+'s DoD compliance?
The US Department of Defense recognizes the CompTIA A+ as an authorized 8570 IAT Level 1 baseline qualification. The Department of Defense recognizes most, but not all, CompTIA certifications for IT and cybersecurity professionals.
Is the CompTIA A+ exam difficult?
Another often asked issue about the CompTIA A+ is the amount of difficulty in obtaining this certification.
Is the CompTIA A+ exam difficult? Although the CompTIA A+ is an entry-level IT certification, many test-takers will find the A+ to be a challenging certification to earn due to the amount and depth of technical detail covered on the exams. Before sitting for these professional certification tests, A+ test takers must fully study.
Finally, Some Thoughts
You can acquire the skills necessary for a lucrative career in IT and technology with the help of the CompTIA A+ collection of study guides and learning resources. You will feel more confident as you study for the test. You will also have access to live labs for better practice. Complete your study plan, then ace the test. Hopefully, our post will assist you in your quest to learn more about the CompTIA A+ exam cost. Best regards!