The preferred qualifying credential for specialized bolster and IT operations departments is CompTIA A+, which is currently among the best-known standards for starting a career in the IT industry. If you're looking for work, having a CompTIA A+ certification works wonders in making a good impression on potential employers. Around 96% of HR managers utilize CompTIA certification or other types of IT certification as screening criteria during the recruitment process, according to IDC (the International Data Corporation). What then are the CompTIA A+ jobs? Read the article below!
Our platform for the CompTIA A+ practice test is free and simple to use, and it can offer the special CompTIA A+ Practice Test service and training program to those taking the CompTIA A+ pre-test. Leading specialists in the IT area developed the exam questions, and they were based on the format of the actual exam. Try our free CompTIA A+ practice test if you are still uneasy and unsure of your knowledge and skills in the run-up to the CompTIA A+ exam. To download, visit our website for your IOS or Android device. 
What kind of job can you get with CompTIA A+?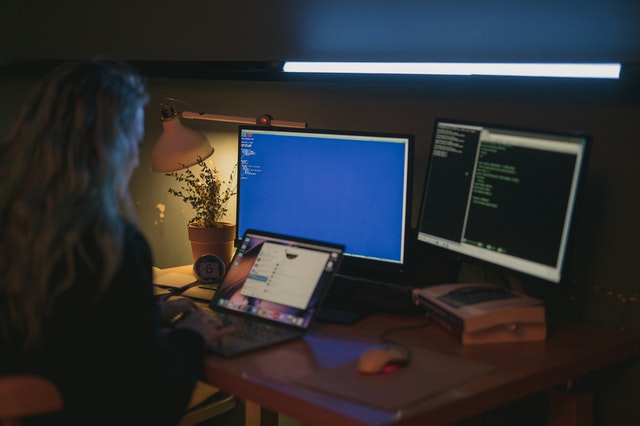 IT Support Specialist
"IT support" stands for Information Technology support, which is simply understood as information technology technical support. These are the people who will directly support, advise and help handle problems that occur with users when using information technology-related software. Especially in the period when information technology is extremely developed and almost all ordinary users, large and small businesses need technology, from simple to complex applications.
However, not everyone understands and understands the technology as well as the devices and software that they are using. Therefore, in order to meet the needs of users, and help customers solve arising problems, problems with software or hardware (hardware), IT support was born. But the IT support jobs are actually not as simple as people think, so as an IT support expert, you need to accumulate a wealth of professional knowledge, practice skills, and communication skills to get the job done.
Job description of IT support
The specific duties of each IT Support specialist will vary depending on the size of the company. In large offices, the IT Support specialist will be relatively busy and often have a coordinated team, but in small businesses, the IT Support specialist may work alone. Basically, their main job will include:
Install and configure operating systems and computer hardware.

Monitor and maintain computer systems and networks.

Talk to staff or customers in person or give instructions over the phone to help with system setup or problem-solving.

Troubleshoot network problems, and diagnose hardware or software failures.

Replace parts and equipment of computers and network systems as required.

Provide support, including documentation and reports related to computers and networks.

Prepare diagrams and written instructions for troubleshooting or system installation.

Support deployment of new applications.

Set up new user accounts and profiles, and deal with password issues.

Establish good relationships with customers and other IT professionals, such as programmers.

Test and evaluate new technology.

Conduct electrical safety checks on computer equipment.
Requires qualifications and skills of IT Support professionals
An IT Support Specialist is a person with good skills, fast and accurate operation, knowledge about computers and networks, always working hard and making efforts. Each employer has different requirements for IT Support but the basics will be:
Associate's degree or higher in Computer Science, IT, or related field.

Experience in an IT Support or related professional role will be preferred.

Knowledge and ability to handle many problems with computers, networks, software, and hardware.

Analytical and decision-making skills to research problems and identify solutions.

Good communication skills.

Ability to manage time and organize work, multi-task.

Advanced knowledge of database maintenance and system security.

Ability to keep pace with technological innovation and IT trends.
Help Desk Technician
IT Helpdesk is a division of the IT department, responsible for assisting users (internal or external) with issues related to IT technology or services. IT Helpdesk is the place to communicate and receive requests from users for processing or forwarding to the appropriate department.
For a company with few employees, there may not be a separate IT Helpdesk in the IT department. In that case, the job is often not clearly defined and one person can be multi-tasking. However, for companies with many employees and complex IT systems, the IT Helpdesk is a separate department with its own functions and tasks. While the services that the IT department provides are quite extensive, from designing, building, and deploying applications and IT infrastructure to setting up and managing operational processes of the IT department, managing IT Helpdesk is the first place to receive requests or problem information related to IT services from users in the daily activities of the business. 
Main tasks of IT Helpdesk:
Support users when there are any technical problems related to hardware, software, computer networks, phones, or applications on user computers.

Provide information about IT services upon request from users.

Transfer information to other relevant departments in the IT department to ensure requests or problems are resolved. Monitor processing progress and respond to users when necessary.
Knowledge and skills required to do IT Helpdesk
Master the knowledge of hardware, operating systems, software, and phone systems that the company is using.

Understand enterprise applications in the company.

Understand the company's IT infrastructure.

Understand user-related IT processes (IT policy, IT procedure).

Proficient use of IT service management applications (service desk applications) if available. These applications are used to manage tickets, IT equipment, change management, incident management, etc.
Read more >> Top 11 Best IT Support Certifications
Other Top CompTIA A+ Jobs Titles
Service Desk Analyst 
Service desk analysts are talented IT experts who give specialized assists the clients of an organization. Their essential obligations incorporate being responsive to requests and analyzing and settling issues. They tend to all of the specialized needs of data framework units. Service desk analysts win up to $45,470/ year within the USA.
Technical Support Specialist
Technical support specialists can be considered one of the foremost sought-after CompTIA A+ occupations. A technical support specialist gives specialized bolster and upkeep to equipment and all computer frameworks. Their duties incorporate the establishment, arrangement, and upgrading of programs and equipment. They seem to both help the organization and carry out upkeep in-house or for clients. They appreciate incredible requests from overall businesses; based on how expansive the organization is their work may spread over fair one domain or a few. Right now, their normal yearly salary within the USA is $57,200.
Field Service Technician
Field Service Technician is also called a network technician, this part is one of the finest occupations you'll get with CompTIA A+ certification. A field service technician is dependable for giving on-site end-user help, upkeep, programming, establishment, and more. These experts resolve issues related to media transmission frameworks and cabling. Their obligations incorporate repairs and client demonstrations. Their line of work requires them to be continuously on the move, that's, field specialists have to be comfortable with not having an inactive work life. Agreeing to the US Bureau of Labor Measurements, field benefit professionals with great communication abilities and an associate's degree will proceed to be in demand. Within the USA, they directly win $60,000/year.
Associate Network Engineer
Associate network engineers are often called network architects, related arrange engineers pay attention to the arranged framework. They guarantee consistency in organizing plans and keep up top-notch security guidelines and rules.
Data Support Technician
A data support technician obtains and records all data relating to the organization. They are responsible for giving help with the recuperation of organizational information. This work position finds gigantic significance in a data-driven organization. It is obligatory to have a degree in computer science to be effective in this field. Furthermore, accreditations like CompTIA A+ can assist you to arrive at this work effectively. By and by, a data-back professional wins $54,076 each year within the USA.
Cybersecurity Manager
Typically one of the foremost well-known CompTIA A+ employments. A cybersecurity manager keeps track of the channels through which data streams in and out of the organization. They are responsible for screening and watching all the operations that take place inside the arranging. They make beyond any doubt that they have an ideal number of assets at their transfer to encourage these operations.
Desktop Support Administrator 
Desktop support administrators endeavor to improve the involvement of end-users for inaccessible and in-house representatives. They carry out benefit work area exercises and react to emails and phone calls. They moreover perform everyday useful assignments, such as arrangements, overhauling, and permit following.
System Support Specialist 
A system support specialist is dependable for giving all sorts of offer assistance and work area help. He or she handles issues that influence end-users: organizing breakdowns, program issues, equipment issues, and more. In case a certain issue is past the scope of their encounter and mastery, they heighten it to fitting offices. Since ventures update programs and equipment from time to time, a framework back pro is one CompTIA A+ Certification work that will continuously be in request. Their normal yearly salary is approximately $57,500.
Other jobs that require CompTIA A+ Certification
Wells Fargo

Best Buy/Geek Squad

Fry's Electronics

Blue Cross Blue Shield

Canon

Verizon

Dell

HP

U.S. Department of Defense (DoD)

General Dynamics

Ricoh

Intel

Electrolux

Nissan

Sharp
Read more >> Highest paying CompTIA certification
Why Should I Get CompTIA A+ Certified?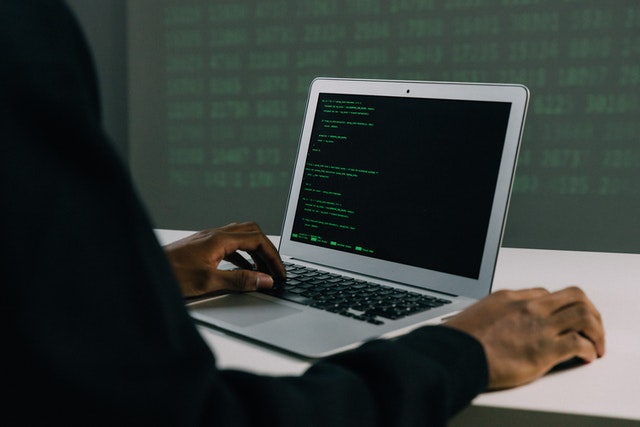 The A+ differentiates you from other Entry-Level job candidates
A reality that we regularly neglect when we consider any career field is that everybody begins at the start. No one was born with the knowledge of IT or cybersecurity or any other field. We all begin at the same place, meaning that in case you're seeking out you're first entry-level IT work everybody else has nothing to appear on their CV as well.
Consider how effective this is for you. Everyone else is beginning out right where you're, and no one is ahead of you at the start. This implies that anything that is simply done to better will separate you from everyone else looking at entry-level occupations. And one of the most effective, and quickest ways to do that's with certification.
Gaining a degree, completing the training program, or getting involved all require time. IT certifications, such as the A+, are exceedingly advantageous for the entry-level work searcher since they are regularly more reasonable than instructive classes, can be earned rapidly, and don't require any prerequisite accomplishments. This simply can win the A+ as quickly as you're able to get ready for it.
The CompTIA A+ certification has been one of the most popular IT certifications for beginners for more than 2 decades, and since certifications are the foremost achievable resume-builder you've got, the A+ is the least demanding way to differentiate yourself from the other entry-level field competition.
Most employers recognized the CompTIA A+ certification
You'll not realize this since you are a new employee in the field, but managers that have been in IT for a long time certainly recognize the CompTIA A+. It is by far the foremost broadly recognizable IT or cyber certification on the planet (due to its long history and entry-level center). So much so that the manager that you'll meet with likely has somebody on staff that has the CompTIA A+, or they did within the past.
Since the A+ is so broadly known, the manager will also be aware of how difficult it is to gain, and how much effort you've got to get this certification. They've talked to other individuals before that have the CompTIA A+, they've contracted others that had the CompTIA A+, and they may indeed have the CompTIA A+ themselves.
The key point is that since the A+ is so popular and regarded as a solid certification for entry-level IT occupations after you gain yours, you connect to that club of certified experts that take advantage of this recognition.
The CompTIA A+ illustrates your ability to the employers
This is a necessary point that many people often ignore. Enlisting supervisors to see parcels of resumes, and most of those resumes at the entry-level are ineffectively composed and have nothing related to the IT field on them at all.
However, in case a manager comes over your CV, which is the same as all of the others but for the CompTIA A+ included, the managers can discover something diverse. Subliminally, having the CompTIA A+ tells the manager simply is genuine almost your career. It says that in case this individual was willing to do the  CompTIA A+ on their claim, they are likely to win another certification on their own, enlist in an IT program at college, or learn an unused innovation on their own.
The CompTIA A+ illustrates that you just are genuine around your career and just a self-starter. And managers will know they can't purchase that or make somebody else learn that thing.
Employers can not find candidates with experience
You are exactly aware that experience in the IT field is difficult to construct, and for managers, experience is difficult to discover. At the entry-level of IT, managers can often be hard-pressed to discover candidates with encounter, and certainly with the correct kind of encounter. In reality, managers frequently anticipate that they will need to enlist somebody with small to no involvement for their entry-level positions.
So in case, the managers are frequently stuck with finding experienced individuals, what is the most effective method to approve information? You speculated it – certifications. Certifications have gotten to be a perfect method for managers to approve information and abilities in IT when the earlier encounter isn't accessible. Indeed more so than instructive programs, basically, since they change so broadly in quality and themes included.
Employers think that you are worth training
Another reason that getting a CompTIA A+ can assist you to get work is because of the fact that managers pay for workers. Much of this preparation is for certifications, so on the off chance that you as of now have the CompTIA A+ certification, the manager can see that as a type of investment that you've made before that they do not need to make.
How do you prepare for an IT career?
One of the most popular certifications for specialized support and IT operational departments, CompTIA A+ can help you launch your IT career and is about much more than PC repair.
To start, we've made it straightforward to navigate the IT industry. Start by researching the four crucial steps to obtaining your certification. Learn all there is to know about the CompTIA A+ certification, download the exam objectives, and practice test questions to start studying right away.
Nowadays, CompTIA provides a collection of thorough learning resources, including books, eLearning, laboratories, and an exam training program. These resources were produced internally by CompTIA using feedback from students just like you. Learn more about the CompTIA A+ exam preparation options that have been designed to meet your unique learning style and strategy; several of these options can be used in conjunction with one another as you get ready for your CompTIA A+ exam.
Everyone who wishes to take the CompTIA A+ exam should find materials that offer practice tests and methodical information, it may be mentioned. Therefore, what kind of source would be best for your planning?
Before beginning your career in the IT industry, we hope that this article about CompTIA A+ jobs will help you make informed decisions about the professions you will choose to pursue.