A profession as a network engineer is one that is both challenging and rewarding. In today's technologically evolved world, they are in high demand as IT professionals. The globe is in desperate need of qualified network engineers at a time when firms across all industries are implementing cutting-edge networking technologies on-the-fly. In today's networking sector, a regular degree won't be enough to get you a job. You're going to need a little more know-how. Intense, feasible, and practical networking ideas and abilities are packed into this CompTIA Network+ badge, which will revolutionize the life of a network engineer in every way possible. A network engineer's professional trajectory may be greatly aided by earning this valuable credential.
If you're planning to get your Net+ certificate, visit our website to take thousands of Network+ practice test questions to easily pass on your first attempt.
Benefits of CompTIA Network+ Badge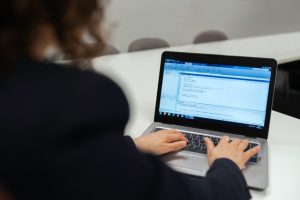 A valuable credential for network engineer
The network engineer is responsible for the overall health of the company's networks. A network engineer is in charge of every aspect of the system, from installation to upkeep. You'll spend much of your time installing, administering, and troubleshooting networks, as well as analyzing network traffic. All of these responsibilities need more than the usual level of experience and proficiency. Because of the narrow scope of a traditional graduate degree, you won't be able to develop your abilities to this degree.
However, if you add the Link CompTIA Network+ certification to your normal degree, you'll be well on your way to being an accomplished network engineer. If you're interested in networking, this badge will help you learn more about it. A real-world understanding of issues such as computer security, Linux administration, networking, and Cisco technologies is provided. With this level of expertise, network engineers may stand out and establish themselves as leaders in the field.
Thanks to CompTIA Network+ Badge, you'll be job-ready
In the real world, networking is a challenging endeavor that requires a high degree of proficiency in a wide range of talents. You can't build a career as a trustworthy network engineer by relying just on your own conjectures. Real-world experience is essential while you're out in the field solving problems. This is something that has been considered while creating the CompTIA N10-007 exam. You may test your practical understanding of networking principles with its performance-based quizzes. You'll be a true problem solver after you've completed this test.
Network security, network infrastructure, troubleshooting, and the use of network tools may all be handled with simplicity and precision. Nothing is more important than hands-on experience when it comes to working in the real-time IT sector. You'll be ready for work in no time if you have a solid grasp of these networking fundamentals. The CompTIA Network+ credential is all that is needed for a network engineer to get a job at a company that employs them.
Help you build a better future
Using Google, type in "How do I become a network engineer?" and you'll get a lengthy and informative answer. With Google, one must first acquire a bachelor's degree in computer science (and save four years for it), then work for at least five to six years as an entry-level associate for at least five years before pursuing certification in the field. If you follow Google's advice, it will take you at least ten years to reach your desired position. The Network+, on the other hand, will allow you to realize your ambition much sooner.
The CompTIA A+ credential can be earned shortly after earning your degree in computer science. This course is designed for IT newcomers who wish to brush up on the fundamentals of computing, networking, and other important topics. The exam may be passed in 3-4 months of intensive study if you're just starting out. Next, you may pursue your Network+ certification. There are many possibilities when you have it in your hands.
Read more >> Is Net+ Worth It? Reasons, Benefits, and Cost
Give you a newer and better perspective
Do you want to take advantage of changes that are limited or restricted? No. In the end, all that matters is finding the greatest possible path for your long-term future and successful career. There is a high demand for CompTIA A Plus certifications (220-1001) and (220-1002) throughout the world. You may be unable to take advantage of all of the changes that are available to you. Vendor badges are one example. If you have a certification unique to a vendor, your options are somewhat hampered.
The Network+ badge, on the other hand, is a vendor-neutral certification. Cisco or Microsoft networking principles will not be taught to you by taking this course. Networking principles from all across the world are covered. As a result, your skills and experience are transferable to any situation. As a result, you'll be able to take advantage of worldwide opportunities.
The way to a higher paycheck
We all want a raise at the end of the month, regardless of the circumstances. But it's one thing to want for something; it's quite another to actually get it. A salary of $7-figures won't be given to you on the spot by any company. That's why you'll need to demonstrate your candidacy. Having the CompTIA Network+ certification on your resume increases your chances of getting a raise. Non-certified network engineers may expect to earn as little as Download $47k in their first year of employment, according to Payscale.com. In contrast, a qualified CompTIA Network+salary may expect to earn roughly $65,000 per year at the same level of responsibility. There is a significant and noticeable change.
Facts of CompTIA digital badging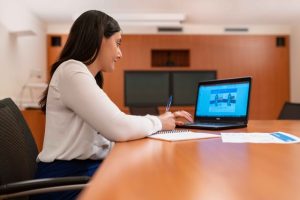 There are CompTIA digital badges, which are photographs and information provided by Credly, that indicate to potential employers that you have the practical experience abilities required in today's IT sector. But do you know how they function, the advantages they give, and how you can acquire yours?
CompTIA digital badges are all verified credentials
You can't simply put a CompTIA digital badge on your Social media profile. Using graphics and metadata, CompTIA digital badges offer all of the information you need to know about your certification, such as what it stands for, who owns it, and when you achieved it. Credly and CompTIA have teamed together to provide badge information that reflects your accreditation results. Only you may use the digital badge.
The CompTIA virtual badge's documentation not only tells companies everything you understand, especially if you're trying to further explain your certifications in cover letters, interviews, and more. Knowing what is included in the digital badge communications data will allow you to quickly explain your qualification to someone who has never heard of it before.
Read more >> How Much Does The CompTIA Network+ Exam Cost in 2022?
The digital badges from CompTIA showcase your expertise
There are CompTIA certifications that include a Stackable Certification and digital badges that allow you to demonstrate your proficiency in a variety of fields. Individual and stackable certificates are both possible with CompTIA digital badges. In order to complete your profile, you may be able to activate additional digital badges from Credly's network of education, training, and certification organizations.
For the purpose of activating a CompTIA Secure Infrastructure Specialist (which is also known as CSIS for short) badge, it is required for you to have CompTIA A+, CompTIA Network+ and CompTIA Security+ certification. Information in the expandable certification lets employers see what other credentials you have obtained along the way and how they connect to your current skill set in information technology.
Your digital badges are yours to show whoever you want
Some individuals want to brag about their accomplishments, while others prefer to keep them quiet until they have a compelling reason to do so. You have complete control over who has access to your CompTIA digital badges with Credly's Acclaim platform. You have complete control over what information is made public and what information should be kept confidential by configuring your privacy controls.
While some individuals may publish their CompTIA digital badges on all of their social media profiles, their email signatures, and online portfolios, others will save their badges for their resumes exclusively. You may display your digital badges on Credly's Acclaim platform, or you can download them and distribute them on other OBI-compliant sites. Digital badges from CompTIA fulfill all of these requirements and more, so go ahead and use them. You have total authority.
CompTIA digital badges help set your career path
It might be difficult to figure out where you want your career to go next. Your CompTIA digital badge will provide you access to materials that will help you make educated choices about your next step. Credly's Acclaim platform gives you access to labor market analytics so you may look for vacant employment linked to your certification by title, area, company, or income range. If you see a job listing that piques your interest, you may submit your application in a matter of seconds. CompTIA will also send you suggestions for further coursework and certifications depending on your existing qualifications and special offers.
Digital badges from CompTIA are available for free
Activating your CompTIA digital badge costs you nothing more. In addition to your CompTIA certification, we're offering our free CompTIA digital badge to you. To acquire your digital badge, you'll need to have a CompTIA or stacked vertically certification that's qualified for digital badging. Your Certmetrics record will also include the link. Within minutes, you'll be able to activate your badge and begin sharing it with others.
Read more >> CompTIA Network+ Jobs: What Job Can I Get
How can exam dumps make a difference in your career in networking?
The Network+ certification has many advantages, and now that you know what they are, think about how you may best prepare for the N10-007 exam and become a qualified network engineer. What are your thoughts on this? Well, of course, we do! The most up-to-date and reliable test dumps may be found online for free! Just check ExamSnap.com, ExamCollection.com, Exam-Labs.com, and PrepAway.com and make your N10-007 prep smooth and simple.
Help you discover new career paths
The CompTIA Network+ certification is a godsend for a network engineer just starting out. Starting with a broad variety of talents, this badge will provide you with enough hands-on experience to help you get to the top. So, take advantage of free test dumps, become certified, and benefit from better and more stable work.
CompTIA Network+ certification with dumps!
We all agree that the Network+ certification is a reliable and valid credential. This accreditation, however, is a hard one to get your hands on. Dumps are self-study tools that feature real-time questions and their full answers, and they may be used to prepare for exams. Dumps enable you to practice for the N10-007 Network+ test in a virtualized environment and identify your weaknesses.
Above is all information associated with the CompTIA Network+ badge, which you should know to be carefully equipped for your career path as a Networking engineer. Good luck to you!