Whether employees are working from home or working in a physical office, IT professionals need to have computer networking skills to keep their organizations running efficiently. That's exactly what the new CompTIA Network+ N10-008 does! As a vendor-neutral networking certification, CompTIA Network+ equips candidates to support networks on any platform. It provides you with the foundation you need to work on networks anytime and anywhere.
CompTIA Network+ validates the technical skills that are needed to securely establish, maintain and troubleshoot the essential networks that companies rely on. Since CompTIA Network+'s inception, over 500,000 IT professionals worldwide have chosen it to ignite their IT careers. On September 15, 2022, the brand-new CompTIA Network+ N10 008 was launched.
Let's get started with our free CompTIA Network+ practice test to get yourself familiarized with the format as well as the questions of the actual test with thousands of sample questions to boost your chance of passing your exam with a high score on the first attempt.
If you're planning to get the N-007 exam, let's get started with our hundreds of free Network+ practice test questions to get ready for your coming exam. We're also working hard to update the N-008 practice tests on our website.
Difference between CompTIA Network+ N10-008 vs N10-007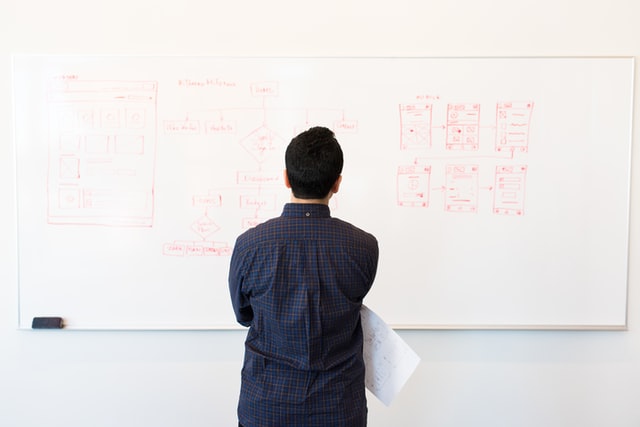 CompTIA updates certification exams routinely to ensure that the content accurately reflects updates in industry and technology standards. Specifically, CompTIA Network+ is updated every three years.
The updated CompTIA Network+ N10-008 certification validates the skills needed to implement enterprise-level wireless and wired network solutions; as well as identify and troubleshoot network performance issues and harden networks against threats to reduce security vulnerabilities.
The CompTIA Network+ certification is the only one that covers the specific skills that network engineers need. Other certifications are so broad, that they don't cover the precise knowledge and hands-on skills required in today's networking environments.
Below are a few highlights of the new CompTIA Network+ exam and how it compares to the old version.
CompTIA N10-007 vs N10-008 exam domains and objectives
The content in the new CompTIA Network+ N10-008 exam focuses on foundational networking technologies and tools used to create secure networks and ensure the availability of important business information, as reflected in the exam objectives below:
CompTIA Network+ 007 Exam Domains
CompTIA Network+ 008 Exam Domains
Networking Concepts (23%)
Infrastructure (18%)
Network Operations (17%)
Network Security (20%)
Network Troubleshooting and Tools (22%)
Networking Fundamentals (24%)
Network Implementations (19%)
Network Operations (16%)
Network Security (19%)
Network Troubleshooting (22%)
The last two domains of the CompTIA Network+ N10-008 exam are virtually the same as the previous exam. Note the domain Networking Troubleshooting and Tools from the N10-007 exam has been replaced with Network Troubleshooting. This is due to CompTIA wanting to focus more on holistic approaches to troubleshooting rather than individual tools.
The most notable changes between these two exams are found in the first three domains. The term infrastructure has been removed due to the fact the N10-008 is the first Network+ exam that focuses on network architecture. This means that N10-008 test-takers will be expected to explain the characteristics and network topology of the SD-WAN. They will need to know how an SD-WAN is used to provide reliable, secure transportation in the same way WANs use MPLS.
Previous WAN architecture does not suffice since so many applications reside in the cloud. As SD-WAN expertise is now an expectation, it is covered on the Network+ N10-008 exam. Since SD-WAN is a relatively new technology, it is not covered on the Network+ N10-007 exam.
The N10-008 focuses on network performance monitoring and high availability as separate problems in addition to SD-WANs. The need for high availability is a top priority in cloud technology. Most cloud providers, generally, boast "11 9" availability, which means that their stack will be available 99.99999999% of the time. This, however, assumes that the cloud engineer configured everything correctly. There are numerous ways to add redundancy to servers as well as several backup strategies. Therefore, CompTIA decided to take out high availability altogether and make it a separate focus.
Moreover, the network security section has also been revamped to secure network deployments in the cloud, on-prem, and hybrid environments. It focuses particularly on hardening network infrastructure.
To summarize, there are four major updates in the N10-008: Virtualization, the internet of things (IoT), the cloud,  and Cellular 5G. Let's take a closer look at each one of those updates in more detail.
Read more >> Which Certification Is Better: CompTIA Network+ vs CCNA?
Virtualization
While virtualization is covered on the CompTIA Network+ N10-007 exam, it is to an even greater extent on the Network+ N10-008. For example, section 1.2 of the N10-008 Exam Objectives requires knowledge of various provider links such as Leased and Metro-Optical lines. Virtualization is more important than ever since so many more people work from home. CompTIA, therefore, is adapting its certification to reflect this growing trend.
The extent of virtualization on the N10-007 is covered in section 2.4. While the N10-007 exam only requires a broad understanding of how virtualization software works, the N10-008 tests virtualization more in-depth. For example, the N10-008 exam will test the knowledge of a candidate on how to troubleshoot a cloud virtual machine (VM) that is not connecting to the internet.
Test takers should know how to harden a VM, including which ports should be opened and closed when startup. And finally, candidates taking the N10-008 exam will need to understand handling identity access and management in a virtual environment.
Cellular 5G
5G will be everywhere pretty soon. This technology will be covered on the Network+ exam since it will be ubiquitous from here on out. 5G is a fifth-generation technology standard for networking and cellular connectivity. It's great news for anyone using an SD-WAN that it's expected that 5G will be able to transfer data at over 1GB a second.
SD-WAN's/5G combination will be a game-changer in terms of network connectivity. For the new Network+ exam, make sure that you understand the relationship between the two. This has everything to do with the new work from home life, once again. It is crucial to have a deep understanding of the various wireless technologies and standards.
You must be able to troubleshoot 5G connectivity in order to pass the N10-008 Network+ exam. For instance, because 5G is short-range bandwidth, it can only be used within a thousand feet of the 5G tower. As a result, when troubleshooting, you need to verify that the user is within range of the tower. The N10-008 exam will have these sorts of questions and more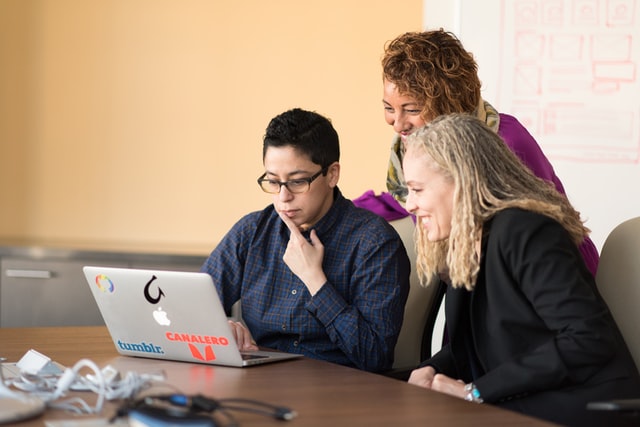 Internet of things
The older exam covers the Internet of Things or IoT. However, like virtualization, it was covered ver briefly and broadly. That's not the case with the Network+ N10-008 exam. For example, in section 2.1, items such as speakers, refrigerators, doorbells, and thermostats are referenced. Make sure you know how to remotely access IoT devices on your network when taking the new exam.
In addition, all IoT devices have a log that monitors their activities. It is crucial to know how to access these logs in order to pass the exam. Take the thermostat as a practical example. It's possible that you'll have to program the thermostat from a central location and adjust it according to the local weather.
The N10-007 exam glossed over technologies like RFID and Bluetooth. As a society, especially homes, becomes more interconnected, the demand for professionals to troubleshoot them grows. CompTIA recognized this and quickly adapted the Network+ N10-008 exam to include these new environments.
The Cloud
The cloud is, not surprisingly, taking center stage in all things digital. In both sections 3.0 and 1.0 of the N10-008 test, the cloud plays a much larger role. For the N10-007, only a broad knowledge of the cloud was required. It is now required that you understand cloud redundancy concepts such as Warm Site, Hot Site, and Cold Site. In addition to redundancy, load balancing traffic is an important aspect of cloud technology. Expect questions on various load balancing methods and when to use different types.
One way to think of the cloud is as a huge server with the capability of serving virtually anything the end-user needs. That is to say, all the actions it performs are a service. As a result, all of its capabilities have a service appended to them. Software, Infrastructures, Platform, and Desktop as a Service (SaaS, IaaS, PaaS, and DaaS, respectively) will be covered on the N10-008 exam.
Think of SaaS as things like Azure AD, Office 365, or the AWS management console. They are accessed from a web browser and anything is hosted in the cloud.
IaaS creates networking applications in the cloud. The switches, firewalls, routers, and everything else you need are located here.

PaaS deals with the actual deployment of applications through the cloud. It deals with the deployment of code and the intelligent provision of infrastructure, via continuous delivery.

DaaS allows administrators to provision customized desktops to users. The desktops will have provisioned SaaS storage and application.
It's important to keep in mind that this is a networking exam, not a cloud exam. It is not necessary for you to have an in-depth understanding of all of these cloud concepts. However, it is necessary to know what they are, how to troubleshoot them, and the basic configuration. Based on this, the most significant distinction between the N10-007 and N10-008 exams is cloud knowledge.
Read more >> How To Pass CompTIA Network+ Exam
Who should take the Network+ N10-008 exam?
This is the perfect certificate to start off your career if you are new to the network game. Let's take a look at several roles that benefit from CompTIA Network+ certification.
Network administrator
Anyone who works with networks on a daily basis would benefit from the CompTIA Network+ certification. From networking fundamentals to hardening a network against malicious activity, this certification covers everything you need to know. It also looks great on a resume and demonstrates to prospective employers that you are knowledgeable and committed to learning new skills.
Network helpdesk
Who here hasn't had a network help desk associate save the day? These employees are on the front line solving, troubleshooting, and triaging user problems in real-time. The CompTIA Network+ certification, it goes without saying, can greatly increase the overall knowledge of anyone working on an IT helpdesk
Junior cloud engineer
The main difference between the N10-008 and the N10-007 Exams is the breadth of cloud knowledge. You will have the knowledge required for some entry-level cloud positions thanks to the changes made by CompTIA. The job market is growing right now, and cloud engineering is quickly becoming a more and more in-demand profession. You will prove you have the chops to troubleshoot cloud and hybrid networks by acquiring the Network+ certification. Check out the CompTIA Cloud+ certification for even more cloud expertise.
Who should take the Network+ N10-007 exam?
There is no need to switch to the N10-008 if you are already studying for the N10-007. It is always better to obtain a certification as soon as possible. One disadvantage is that the exam will be retired by June 2022. As a result, it's crucial to study and take the exam before it expires. All of the aforementioned positions, with the exception of Junior Cloud Engineer, are perfect for anyone getting this certification.
Read more >> Is Net+ Worth It in 2022? Reasons, Benefits, and Cost
Conclusion
The most important conclusion is that if you are already studying for the N10-007 exam, you should keep studying. There's no need to take the CompTIA Network+ N10-008 exam. You have till June to earn the N10-007.
Otherwise, go ahead and take the newest iteration of the CompTIA Network+ exam. It is a great way to learn the fundamentals of computer networking while also keeping up with the latest trends. Moreover, it validates that you have networking chops with current and potential employers and increases your marketability in a hot and competitive IT job market.