The vendor-neutral, internationally recognized CompTIA Security+ certificate verifies a professional's aptitude for carrying out basic security tasks in IT security industry. A security expert is typically advised to obtain the CompTIA Security+ certification as their first security certification. It is important and cultivates the basic knowledge needed for many other cybersecurity positions.
This certification will be useful to systems administrators, network administrators, security administrators, junior IT auditors and penetration testers, security specialists, security consultants, and security engineers. What Security+ topics must applicants learn in order to achieve this certification, and what competencies must they acquire? We'll respond to your queries in this post.
Let's get started with our free CompTIA Security+ practice test to pass your exam on your first attempt with flying colors.
Skills covered on the CompTIA Security+ exam
The first security certification that IT professionals should obtain is CompTIA Security+. It provides the necessary core knowledge for any cybersecurity job and acts as a necessary step to intermediate-level cybersecurity roles. Successful candidates will need to have the following skills:
Understand the fundamentals of penetration testing and vulnerability scanning and how to detect various forms of compromise

To support organizational security, install, configure, and deploy network components while analyzing and addressing difficulties

Implement secure network architecture and system design concepts

Install and configure identity and access management services, as well as administrative controls

Apply and summarize risk management best practices, as well as their impact on the business

Install and configure wireless security settings, as well as put in place a public key infrastructure.
The CompTIA Security+ exam emphasizes today's best practices for risk management and risk mitigation, with a stronger emphasis on the practical and hands-on ability to recognize and resolve security risks, attacks, and vulnerabilities.
Read more >> Security+ performance-based questions
What topics are included in Security+?
Exam objectives, which are publicly available documents detailing the scope of the real CompTIA certification test, provide a basic summary of certification test subjects. Exam goals contain domain weighting, test objectives, and examples of topics and concepts to help students understand the content presented on the exam.
The following domains and topics are covered in the CompTIA Security+ exam:
Threats, attacks, and vulnerabilities (21%)

: Examine indications of compromise to identify malware kinds, or compare and contrast attack types.

Identity and Access Management (16%)

: Implement identity and access management controls or distinguish common account management procedures by using identity and access management restrictions.

Technologies and Tools (22%)

: Troubleshoot typical security concerns or safely deploy mobile devices with the latest technologies and tools.

Risk Management (14%)

: Describe the significance of corporate security policies, strategies, and processes.

Architecture and Design (15%)

: Summarize the concepts of secure application development, deployment, cloud, and virtualization in architecture and design.

Cryptography and PKI (12%)

: Compare and contrast fundamental cryptographic ideas or create public key infrastructure.
CompTIA is continually examining and upgrading the substance of its certification examinations to ensure that they remain current and that the security of the questions is maintained. While a particular exam is ongoing, certification test domains may be updated, which may include revisions to current domains as well as the addition of new topics and concepts.
These Security+ domains have become the benchmark for all cybersecurity positions. Organizations want Security+ certified staff these days because they assist them to prevent costly security threats.
Security+ is an excellent stepping stone to other vendor-specific certifications, and it raises the worth of experts in a competitive field. It assists them in advancing their careers in security and IT system administration.
Professionals that have earned the Security+ certification earn more money than their non-certified coworkers. As a network engineer, you can expect to earn between USD 42,130 and $95,830 on average after acquiring this certification, and within a few years, a professional with this qualification may make around USD 66,890 per year.
How many questions does the CompTIA Security+ test cover?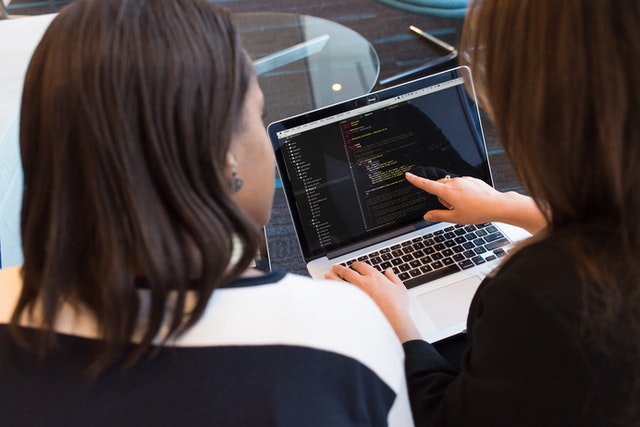 There are no more than 90 questions on the CompTIA Security+ test, and candidates have up to 90 minutes to complete it. After passing the test, you'll be invited to complete an optional exit survey about your study habits and why you chose to get certified. There will be roughly 12 multiple-choice questions in total.
What questions can you expect on the CompTIA Security+ exam?
The CompTIA Security+ exam consists of multiple-choice questions, drag-and-drop tasks, and performance-based duties. Single-response and multiple-response questions are the two forms of multiple-choice questions. Performance-based tasks assess your ability to solve issues in a controlled setting.
Read more >> How hard is Sec+?
How to absorb Security+ topics?
#Tip 1: Become familiar with each domain
Make a list of the domains to evaluate, as well as the individual objects inside each domain. List a few bullets for firewalls, IDSs, routers, and other network security devices, for example. Then assemble the study resources that are most appropriate for your requirements. Concentrate on a weak point initially if you have one.
It's usually preferable to start with the most difficult concepts. Once you've mastered them, the tone and speed for the remainder of the domains you'll need to learn will be set. Before going on to the next domain, make sure you've mastered the first. Many topics will overlap as you progress through the domains, which can help you learn faster.
#Tip 2: Schedule time for each domain appropriately
In general, you'll make a study schedule that takes into account your job and personal obligations. In addition, during your downtime or in combination with times when you may be applying some of the material you are learning or attending a technical lecture, you should strive to organize study time for each domain effectively.
Individual experience can help you save time in the classroom, but you should take into account factors such as the exam's duration and the logic of the questions. Relying only on past performance is a bad strategy that nearly always leads to failure. 
#Tip 3: Make use of practice tests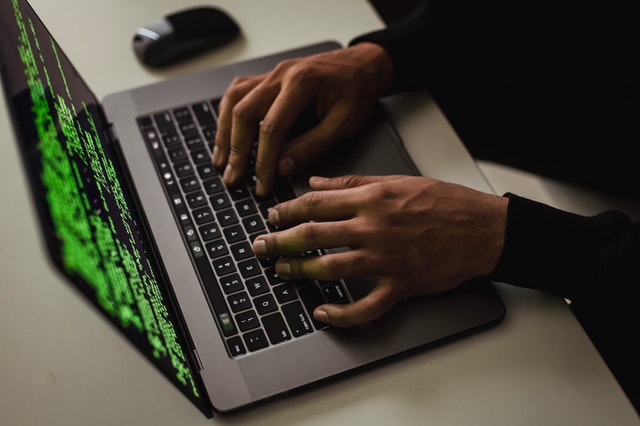 Many candidates may not be familiar with test-taking tactics or how to take a timed exam because this is an entry-level exam. Taking a few practice examinations can help you figure out how much time you'll need for each question and your overall knowledge level. A smart initial step is to take practice examinations focused on single-domain courses. Take full-length practice examinations once you've mastered each domain area to guarantee you're ready for the real exam.
Do not be discouraged by the outcomes of the practice exam tests. It's fairly normal for things to go wrong during the first round of questions unless you're a seasoned test taker, especially if you haven't finished your reading and prep course. 
Take your time studying and making use of all available resources to clear up any questions. You should observe consistent scores on mock examinations towards the end of your study schedule.
#Tip 4: Know your exam
The CompTIA website has all you need to know about the Security+ test. It will also include connections to a wealth of valuable resources, including official training providers, test subjects, sample problems, and study materials.
It also includes important information such as a summary of the certification and test, including requirements, the number and kind of questions you will be asked, the amount of time allocated for the exam, and the passing score. 
These details will assist you in successfully planning your time for each course and setting your goals. It also prevents you from cramming too much information – which is never a smart method to learn.
Read more >> How to Take CompTIA Security+ Exam Online?
The Summary
In a competitive job market, having a Security+ certification will help prospective candidates stand out, and, when all other variables being equal, it might be all that's necessary to land that first position in the security industry.
According to CompTIA, 32% of its employed credential holders earn pay raises, promotions, or other perks from their employment as a result of finishing their certification. High school graduates who hold a CompTIA certification make 22% more money than their non-certified peers.
For entry-level and early-to mid-career IT Security workers, it has been demonstrated to be a winner even though it may not be the most impressive credential for senior IT Security roles.
Why are you holding out? Make a plan for your study time utilizing the Security+ topics and techniques we covered previously.