Project management can be a rewarding career. As a project manager, you are in charge of planning and organizing important projects for your company. More importantly, you ensure that everything is on track for successful and on-time completion.
If you want to go deeper and learn further about project management, you should consider becoming a Project Management Professional (PMP)®.
The Project Management Institute (PMI) offers this crucial and widely recognized certification. The PMP certification gives project managers the resources they need to stay on the cutting edge of business and project management. 
 In this article, we break down the cost for PMP certification you should consider to obtain this valuable certification.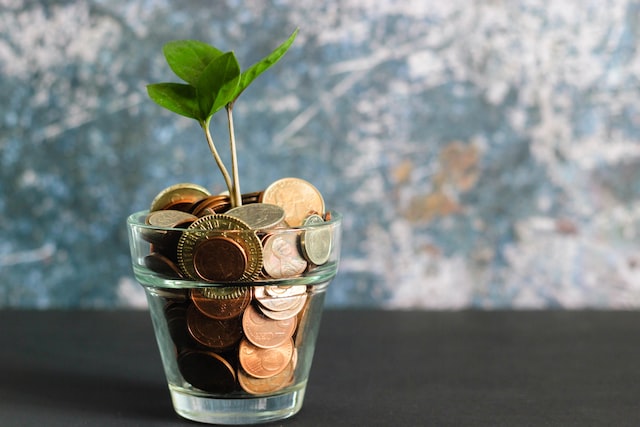 What is PMP Certification?
The PMP certification sets you apart from your industry counterparts and is a widely accepted credential. Along with other industry best practices, the PMP certification process instructs you on well-liked project management techniques including Agile and waterfall schedule.
The PMP credential shows that you have the knowledge, abilities, and experience needed to lead and manage projects. Project managers from all sectors, including manufacturing, healthcare, construction, and information technology, can complete it.
Cost for PMP certification
Are you curious about the cost of a PMP? The cost of the PMP to earn 35 PDUs varies by nation and ranges from $300 to $5000.
Computer-based Testing (CBT) for the PMP test costs $405 for PMI members and $555 for non-members. Employees are frequently given the chance to obtain professional certifications and educational benefits in many workplaces.
Re-examination Fee Structure:
For PMI members: $275

For non-PMI members: $375
The $555 PMP price will include both the exam and the membership expenses for someone who chooses to become a PMI member at the time of application.
It's interesting to note that the PMP exam price must still be paid even if a person decides not to join PMI.
Therefore, in order to make paying for your PMP course price more convenient, we advise you to apply for the PMI membership option.
How Much Does PMP Exam Training Cost?
Investment is necessary for PMP exam preparation, both in terms of time commitment and PMP certification criteria. Let's first examine the details of the training requirements. You need 35 hours of project management education OR CAPM certification to be qualified to take the exam. These training programs often cost $2,000 or less. Although there is significant work involved in maintaining your PMP certification, this initial training expense is certainly the most expensive PMP-related expense you will pay.
From a time standpoint, you should budget around an hour for each project management qualification earned (around 35 hours in total). Although 35 hours of education may seem like a lot, you'll leave these courses having completed your training requirements and feeling ready to take the PMP exam.
Working with a reputed training company will ensure that your PMP training is a wise investment on your part. You must provide documentation proving that you fulfilled the training requirements when you seek to take the PMP exam. It is crucial that you select the best training provider because PMI has the right to inspect your materials at any moment. 
The audit will be handled by top PMP training partners, saving you the time and trouble of handling an audit yourself.
PMP Practice Exam Fee
There are numerous free practice exams available online, but you should spend money on a good PMP exam simulator because many of the free tests are of questionable quality.
One of the most crucial tools for passing the PMP test on the first try is a simulator with lots of practice questions. The structure is quite similar to the PMP certification exam. It will offer you a lot of confidence in addition to testing your knowledge. A quality simulator is a necessary investment if you want to improve your exam passing rate.
On this website, we provide you with thousands of free PMP practice exam questions and various full-length tests to help you easily familiarize yourself with the test format. Save your money for practice tests with our PMP questions now!
Retake exam fee
Unfortunately, you can retake the exam if you don't pass the first time. You have up to three chances to pass the test after your application is accepted. You will be required to pay a re-examination fee for each attempt.
For members and non-members, the re-examination fees are $275 and $375, respectively.
What Are the Costs for PMP Renewal?
You will be in charge of maintaining your skills and knowledge current after passing the PMP exam. To assist you in doing this, the Project Management Institute recommends a program for continuing certification requirements.
You must obtain 60 professional development units over a three-year period in order to maintain your certification. These can be obtained by enrolling in classes, many of which are provided online, in subjects like project management, business management, and leadership. At three-year intervals, this cycle continues indefinitely. 
Your certification will be suspended for a year if you are unable to maintain it. You must renew your PMP certification by the anniversary date of your original exam in the third year of the renewal cycle. A $60 renewal fee is required if you are currently a PMI member. For non-members, the PMP renewal fee is $150.
Is a PMI Membership Worth the Cost?
The annual cost of a PMI membership is $129 plus a $10 one-time application charge. Is this purchase worthwhile? You can save money on certification examinations, including the PMP certification if you have this subscription. You will save $150 if you have a membership, which is more than the annual fee for the membership. This might surely be a worthwhile purchase for project management professionals who intend to achieve one or more certifications.
You have access to a number of PMI perks in addition to the certification discounts, such as material, events, tools, templates, and even a copy of the Guide to the Project Management Body of Knowledge (PMBOK® Guide). This is a membership you will probably cherish in the future if you intend to work as a project manager for the rest of your life.
Is a PMP Certification Worth the Cost?
Following an in-depth examination of the costs associated with earning your PMP certification, the big question is: Is PMP Certification Worth It? You could be looking at a total cost of around $2,400 to $2,500. Obviously, these costs will vary depending on your training options, but this is the average amount you can expect to pay.
To put it into perspective, PMI estimates that project managers with certification earn approximately 20% more than their peers without certification. As a result, a small investment now will pay off later as you increase your earning potential.
One option is to inquire with your employer about the cost of the certification exam. Many employers will cover some or all of the cost of your PMP certification. It is in your employer's best interest to have trained project management professionals on their team so that they have the incentive to assist.
Finally, obtaining your PMP certification is a wise decision for your career. When you consider the high return on investment in your future as a project management professional, it is worthwhile to pursue this path.