One of the most well-known and endorsed IT security certifications in the industry is CompTIA Security+. The exam adds to the performance of security skills and covers the fundamental concepts of cybersecurity.
So, how hard is SEC+?
In this article, we'll discuss the Security+ tests' level of difficulty and contrast it with the CISSP exam. We'll also provide you some helpful hints for accelerating your planning and achieving excellent results. After you've obtained all the essential knowledge, nothing should be able to prevent you from embarking on the right professional path.
How hard is SEC+?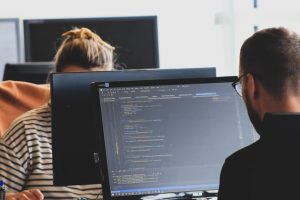 Is the Security+ exam hard? The answer is CompTIA Security+ is a written test that is very similar to any other exam in the IT industry in terms of content. There have been debates about which CompTIA test is the simplest and which is the most challenging.
Because people have varied experiences with exams, as well as varying prior knowledge and methods of preparation; therefore, the answers may vary. In general, the CompTIA security+ difficulty cannot be measured since whether or not a candidate passes the exam is always up to them.
Security+ exam covers all of the basics of IT security, with the main difference being the subjects covered. Some certifications demand more in-depth study since they include more theoretical topics. 
You should bear in mind, however, that passing any CompTIA test takes a lot of effort and study. To put it another way, your past understanding of IT security and the method by which you prepare will impact how challenging the test will be for you.
Security+ Vs CISSP: Which is harder?
If you planning to take a security test, you may be confusing which certification you should take between CompTIA Security+ vs CISSP, let's see some main factors to compare them:
CompTIA Security+
By earning this certification, you will demonstrate that you have the fundamental skills and knowledge needed to secure applications, networks, and devices, as well as threat analysis and response and risk management. You must devote time to adequately studying for the Security+ test in order to pass it.
It might take months for some people, while only days for others. This is generally determined by the candidate's past knowledge and skills. You can also pick between individual training and classroom training given by CompTIA institutes for your preparations.
Whatever option you decide, you should note that careful planning is essential; otherwise, you will be squandering your time and money.
There are around 90 questions in the Security+ test, and you have 90 minutes to answer them. The speed at which the exam is completed, however, varies from person to person. Some applicants will require more time to concentrate, while others will be able to do it more rapidly.
CISSP
The CISSP certification verifies your knowledge of cybersecurity. You will be regarded as an expert in the implementation and design of security solutions for defending networks and devices from threats after you have obtained the certificate.
The CISSP is an ideal certification for experienced security professionals and executives who want to further their careers. When seeking a career, the certification validates your professional knowledge and abilities in cybersecurity and offers you an advantage in earning a promotion or a higher position.
The CISSP is a difficult test that demands devotion as well as extensive study and preparation. Only by putting in a lot of effort will you be able to get the desired outcomes.
Which is more difficult?
When comparing the two tests, it can be argued that they both have the same requirements, hence they are placed at the same difficulty level. Because the two exams address distinct aspects of the cybersecurity sector, some people may find one more challenging than the other. Because the two examinations may have specific goals, the applicants who take them may have different prior knowledge. As a result, the only conclusion that can be drawn is that the difficulty of a test is solely dependent on the individual.
By the way, both certificates are considered top of the best security certifications for beginners.
How to pass the SEC+ exam: 8 useful tips
It is not simple to obtain a Security+ certification, but with proper planning, focused training, and practice, you will succeed and offer rewarding outcomes in your work and career. Here are 8 tips to help you prepare for the Security+ test and pass it.
Know the SEC+ exam: What is included?
The first thing you should do is prepare for the Security+ test by learning what to expect. In addition to setting up that this is the proper test for you, familiarizing yourself with the topics covered will help you realize what you already know, what you need to brush up on, and where you require the most assistance. 
Each section of the test is called a "domain." The following is a list of the domains covered in the Security+ exam, along with the percentage of each domain covered in the exam:
Domain 1 – Threats, Attacks, and Vulnerabilities (24%)

Domain 2 – Architecture and Design (21%)

Domain 3 – Implementation (25%)

Domain 4 – Operations and Incident Response (16%)

Domain 5 – Governance, Risk, and Compliance (14%)
Make a list of the domains to examine, as well as the individual objects inside each domain. List a few bullets for firewalls, IDSs, routers, and other network security devices, for example. Then assemble the study resources that are most appropriate for your requirements. If you have a weakness, you should focus on it first.
It's usually preferable to start with the most difficult concepts. Once you've mastered them, the tone and speed for the remainder of the domains you'll need to learn will be set. Before going on to the next domain, make sure you've mastered the first. Many topics will overlap as you progress through the domains, which can help you learn faster.
Know yourself: Knowledge & experience
Despite the fact that Security+ is an entry-level certification, CompTIA highly advises obtaining the A+ and Network+ certifications first to ensure you have the technical abilities you'll need, such as configuring, administering, and troubleshooting networks.
Candidates are also advised to have two years of prior experience in IT administration with a security focus, while this is not a requirement. You should have expertise in executing security duties such as identifying threats, detecting intrusions, conducting penetration testing, and performing risk management and risk mitigation to pass the Security+ exam.
Furthermore, it is critical that you understand your strengths and weaknesses. That way, you'll be able to devote more effort to the areas where you need to improve. Practice exams are the most effective technique to determine your strengths and weaknesses.
Taking practice tests can allow you to see your improvement as you study. This way, you'll be able to keep track of your knowledge and abilities, as well as how much time you'll need to prepare. Additionally, the practice exams will increase your confidence in taking the actual exam.
Read more >> The Comprehensive CompTIA Security Plus Study Guide
Make your study a priority
A study plan is the most effective strategy to prepare for Security+. The CompTIA Security+ Certification Exam Objectives are a wonderful place to start preparing for the Security+ sy0-501 exam. It defines the certification goals and may be used as a roadmap to track your progress through the content as you prepare for the test.
Schedule study time around your free time or around times when you might need to use some of the content you're studying. If you're going to a technical seminar or briefing about current network security developments, for example, prepare by studying networking strategies before, during, and after the event.
Other questions to consider when making your study plan are:
When do you plan to take the examination?

What kind of budget do you have for study materials and training courses?

Which training strategy is the most effective for you?

What level of familiarity do you have with the exam topics?
Besides, you also should consider using CompTIA's approved learning material and textbooks. The Official CompTIA Security+ Study Guide, which costs $149 in eBook format, is at the top of the list.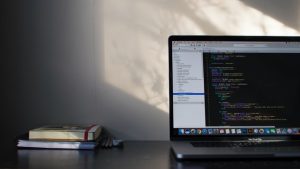 Take as much as CompTIA Security+ practice tests as possible
Many candidates may not be familiar with test-taking methods or how to take a timed exam because this is an entry-level exam. Taking a few CompTIA Security+ practice exams can help you figure out how much time you'll need for each question and your overall knowledge level. 
A smart initial step is to take practice exams focused on single-domain courses. Take full-length practice examinations once you've mastered each domain area to guarantee you're ready for the real exam. On this website, we provide thousands of CompTIA Security+ practice test questions that are divided into the same 5 domains as in the objectives with many interesting and unique features to help you easily pass your test.
Review the CompTIA practice questions to get started.
Do not be dismayed by the outcomes of the practice exam tests. It's fairly normal for things to go wrong during the first round of questions unless you're a seasoned test taker, especially if you haven't finished your reading and prep course. 
Take your time studying and making use of all available resources to clear up any questions. You should get consistent outcomes on mock examinations towards the end of your study schedule.
One note is that you should make sure you're acquiring real, high-quality practice materials. Candidates are advised to avoid "brain dump" websites that purport to give actual test questions, according to CompTIA. There are no real exam questions on the internet, but there are lots of practice exams to help you prepare for the exam.
Become a member of the Security+ online community
Studying with a group of individuals who share your interests can help you remain motivated, find answers to your queries, and discuss techniques. Security+ communities abound on the internet, allowing both exam takers and professionals to exchange their knowledge.
A simple Google search will turn up plenty of Security+ forums, and personal websites where both aspirants and qualified professionals discuss their certification journeys.
It's always a good idea to double-check the credibility of any source you're considering. If you need a formal description of a subject covered in the test, for example, the best option is to use official literature, such as books, guidelines, and other official publications. However, if you're searching for general guidance, putting your query on a website like Reddit or TechExams might be quite beneficial.
Many people look for "Security+ success" on internet forums. This might help you prepare for the forthcoming exam while also motivating you. If you're feeling brave, googling "Security+ failure" postings may also provide useful information, as learning from others' errors is far less painful than learning from your own.
One point worth noting is that you should keep yourself away from toxic folks and postings unless you have time to help others. Many disgruntled exam takers voice their frustrations online, which may be depressing.
Take a Security+ training boot camp online
Boot camps allow you to quickly become familiar with the subjects included on the CompTIA Security+ test. These pieces of training are usually rigorous, 3 to 5 day deep dives on test subjects using a range of course resources.
Prepare for the exam
It's time to review what you've learned once you've finished the course or gone over all of the material. It is critical to review the material you have learned before taking the exam. 
Practice the principles you've studied until you're confident in them. Review the key terms and go over all of the experiments from the course you just finished. This will assist you in being as well-prepared as possible for both multiple-choice and performance-based questions.
The revision will provide the specific period when you are ready to schedule the exam. Pearson VUE administers the CompTIA Security+ test, which may be taken in person or online.
Get plenty of rest the night before the exam. To perform at your best, you'll need to stay alert.
Read more >> How to schedule a CompTIA exam
Relax and clear your mind
To clear your thoughts and stay concentrated during the exam, follow these tips:
Be aware of time

. You may get a high level of concentration during the exam. This means you'll be more focused, which is beneficial for problem-solving but might lead to you losing track of time. What may appear to be seconds can turn into valuable minutes; times fly by, so make sure you have enough time to go over every question on the exam.

Take your time with the questions and read them thoroughly.

Even though you just have a limited amount of time, it is critical not to rush. Take your time, read each question and response option carefully, and make sure you understand the question. In multiple-choice questions, look for options that are clearly false to swiftly remove. It's also crucial to pay attention to phrases like MOST, LEAST, NOT, ALL, NEVER, and ALWAYS, since they may completely shift the meaning of a statement.

Relax as much as possible

. During the test, remember to stretch and relax your muscles. A calm mind might assist you in answering challenging questions.

Remember, there's no need to be concerned

. Maintaining a calm demeanor will help you concentrate better. Your results will almost certainly be excellent if you followed your study plan perfectly; if not, you will gain a lot of experience on your next attempt!
The bottom line
How hard is SEC+? You already know the answer to this question. Depending on your expertise and experience, studying for the exam may take many weeks or even months.
As you can also see, passing the Security+ exam is difficult and takes a lot of time and preparation.
Give yourself more time for preparation and make a greater effort when it is necessary in new situations. These pointers are intended to help you ace the test the first time.
It will be a game-changer for your profession after you obtain the certification, and you'll see that it was well worth your time and work.