How to become a paramedic and is it really that hard? Because paramedics are often the first responders. They are therefore expected to receive comprehensive training and experience, especially as they make life and death decisions. Paramedics require strong training and leadership skills that enable them to execute complex life-saving strategies in high-pressure situations. The ability to maintain a clear head to navigate and manage a crisis is crucial.
What is a paramedic?
If you're interested in medicine and know you have the personality to deal with crises calmly, but don't think medical school is suitable for you, being a paramedic might be the answer. This sort of position allows you to gain advanced emergency services training and will give you a totally diverse employment experience every day, depending on the calls you receive.
Where else can paramedics work?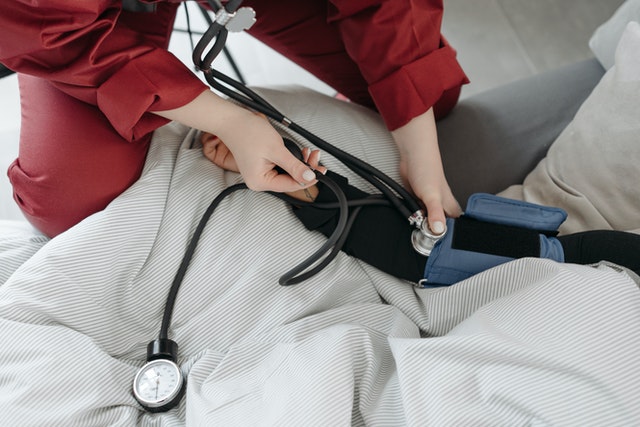 Paramedics can operate in almost any region of the country since their qualifications and license are maintained nationally. While most people find work in a typical job with an ambulance service or a hospital, there are other contexts that require people with these sorts of rapid response/basic life support abilities. Fire departments frequently require paramedics, who may ride on the fire engine or in a separate ambulance, and children's camps and programs may require a paramedic on a seasonal basis. Providing guidance on emergency medical services policy at the state or federal level through departments of transportation is another alternative for longer-term employment chances.
Maybe you care about: What Jobs Can You Get With EMT Basic?
What is the role of a paramedic?
There are many paramedics requirements and often a paramedic's day-to-day tasks usually involve:
Assisting with the operation of ambulances and other emergency vehicles, as well as driving them on occasion.

Examining patients, establishing a diagnosis, and administering emergency care

Pain treatment and intravenous infusions are administered.

Assisting with the delivery of a child

Completing patient care records and reports for each emergency response by informing hospital medical professionals about a patient's status and the therapy they've delivered.

Using specialized equipment, such as ventilators or defibrillators, during treatments

Maintaining and ensuring that all equipment is in excellent operating order

Maintaining the cleanliness of ambulances and other work areas, as well as refilling tools and supplies
What are the key skills for a paramedic?
On a daily basis, paramedics deal with emergency circumstances so have a lot of paramedics' requirements. Paramedics are required to properly negotiate the obstacles and demands that come with this work.
Outstanding problem-solving abilities: The work of a paramedic is unpredictable. When they arrive at an emergency, they must rapidly assess the patient and choose the best course of action.

To lift patients and do a lot of kneeling and bending, paramedics require a lot of muscle and dexterity.

Ability to remain calm: A paramedic's actions have the potential to save a life. In difficult situations, it's critical that they remain calm and composed.

Empathy: Paramedics frequently work with patients and their families or friends who are in distress. They must offer emotional assistance to these persons in difficult situations.

Paramedics must be able to convey procedures to their patients as well as share crucial information with their colleagues. They must also be able to listen to their patients in order to make accurate diagnoses and give appropriate therapy.
How much money do you make from being a paramedic?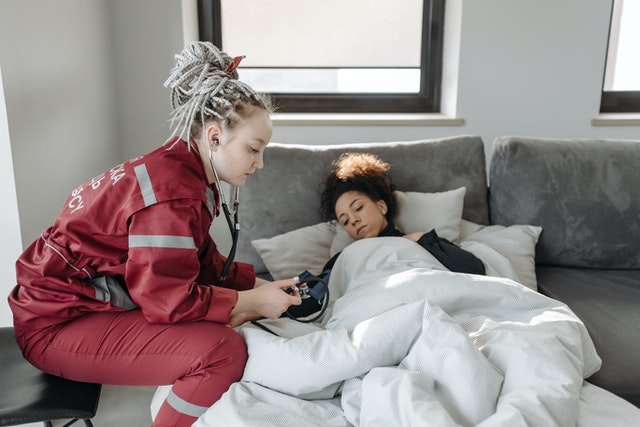 EMTs and paramedics earned an average yearly income of $34,320 in May 2018. While paramedics and EMTs are classified as the same by the Bureau of Labor Statistics, paramedics often earn more on average than EMTs, with salaries ranging from $38,000 to $48,000. Jobs in more metropolitan areas of the country will almost certainly pay more. The job forecast for this industry is generally positive, with growth anticipated to be 7% from 2018 to 2028, somewhat quicker than other industries.
Read more about the average salary of an EMT.
Many paramedics work strange hours, typically outside of the traditional 9-5 workday, and may be required to work overtime. Because disasters like vehicle accidents, violence, and health problems like heart attacks are unavoidable, this sort of trained emergency responders will be required indefinitely.
What's the difference between an EMT and a paramedic?
A paramedic, in the broadest sense, has more training and responsibility on the job than an EMT. Varied states have different training and certification standards, however, the National Registry of Emergency Medical Technicians (NREMT) offers the most popular certification exams. EMT, Advanced EMT, and paramedic are the three levels of testing and certification offered by the NREMT.
If you do not know the differences between EMTs and a Paramedic, you can try to visit our blog.
| EMT | Advanced EMT | Paramedic |
| --- | --- | --- |
| EMT-basic is a term used to describe the initial level of certification. Individuals who are certified as EMTs have completed training and passed a test that ensures they can give basic first aid and life support services to patients on call. EMTs are trained to assess patients, handle trauma, cardiac, and respiratory problems, and transfer patients to hospitals and emergency rooms. | An advanced EMT has been trained to do all of the duties of an EMT-Basic, as well as additional duties. They've received the training necessary to provide more sophisticated medical treatment and care, such as intravenous fluid administration and the administration of certain drugs. | The highest degree of qualification for first responder emergency care is a paramedic. They can do all of the tasks that EMTs can and have obtained additional medical training. They can, for example, administer drugs and monitor and analyze heart function using and interpreting health monitoring such as electrocardiograms. |
How to become a paramedic?
If you are not sure you can work as a paramedic or how long it takes to become a paramedic, there are several qualifications you must meet. Here's a step-by-step strategy to ensure you have the necessary qualifications:
Step 1: Obtain a high school diploma or a GED certificate
Obtaining your high school diploma or GED is the first step on your path to becoming a paramedic. Completing relevant courses like physiology and anatomy will help you build a strong basis for your paramedic career. Aside from a high school diploma, you must be at least 18 years old before beginning your professional training.
Step 2: Get an EMT-Basic certification
You must first obtain EMT-Basic certification, which is the initial level of EMT training, before beginning your paramedic training. It takes around six months to finish an EMT-Basic training course. Learning how to assess vital signs and deliver basic life support, such as oxygen or cardiopulmonary resuscitation, is part of the training (CPR). Candidates acquire a variety of non-invasive methods and skills as well. Bleeding control, burn treatment, splinting of suspected fractures and spinal injuries, and the administration of a restricted number of drugs are among them.
You can take the certification exam through the National Registry of Emergency Medical Technicians once you've finished your EMT-Basic certification (NREMT).
You can get more information about The NREMT Passing Score?
Step 3: Gain work experience
Depending on the paramedic training program you choose, you may require six months to a year of EMT work experience to be accepted. Even though it isn't required, gaining on-the-job experience can help you build a strong foundation for your paramedic training.
Step 4: Complete a paramedic training program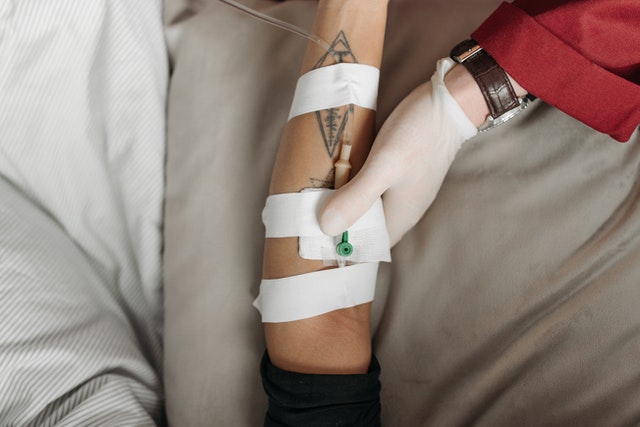 You can enroll in a variety of paramedic training programs that lead to a certificate, diploma, or associate degree. Advanced abilities in cardiology, trauma treatment, patient evaluation, drug administration, airway techniques, and patient stabilization are all taught in paramedic training. Field clinical rotations and ambulance trips are usually included in these courses. You may anticipate finishing your training in one to two years, depending on the curriculum.
Step 5: Become a licensed and qualified paramedic
Each state has its own license. To get licensure, you must first obtain a national certificate by passing the applicable NREMT test, which consists of a cognitive and psychomotor component. The latter puts patients through their paces in areas including trauma, dynamic cardiology, and an out-of-hospital training scenario. You may also need to pass a state-specific test before you can operate as a licensed paramedic in that state, depending on where you want to practice.
Is it rewarding to be a paramedic?
If you have what it takes to be a paramedic or EMT and receive the proper training, you will quickly discover that there are several advantages to this profession:
The delight of assisting people on a daily basis.

Knowing that you're making a genuine difference in people's lives.

There is no place for boredom in this profession because of the exhilaration of always being on the go, doing something active every minute of a shift.

Having a consistent and reliable source of revenue.

In comparison to occupations that demand four-year degrees or even more education, the training takes just two years or less.

Job security—there are no indicators that this field's growth will decrease or cease.

Being a member of a team that works together to assist others.

Having the necessary skills and expertise to advance in other medical professions or to begin a career in nursing or other fields.

Most importantly, working as a paramedic or EMT will provide you the pleasure of taking control of your life and making the necessary changes to find a profession that you like and that has significance.
The requirements to become a paramedic are extremely strict, so it is not a job or a career choice to be taken lightly. So, if you don't know how to become a paramedic, we advise you to understand the procedures well and hope that our article can help you to do that.
Let's get started with our free EMT practice test to pass the exam with a high score now!