For anyone who lives in Massachusetts and desires to work as an ETM, The Massachusetts Office of Emergency Medical Services certifies Massachusetts Emergency Medical Technicians. National certification is the basis for state certification (or licensing). This is a new requirement; some Massachusetts licensees have already gotten their credentials without it.
In this post, we'll go through how to become an EMT in MA as well as ETM certificate requirements.
Don't forget to take our free EMT practice test to pass the exam with a high score to reach your goals.
Massachusetts is not a National Registry state, unlike the majority of other states; therefore, the state administers EMT training as well as the testing and certification procedure. As a result, a potential EMT must finish training at a state-approved institute.
After that, the candidate must take a written and practical examination. Traumatic injuries, medical emergencies, and other medical transport subjects will be covered in the exam. After passing this exam, the candidate will be capable and qualified to offer pre-hospital treatment to patients.
What are EMT Certificate requirements in Massachusetts?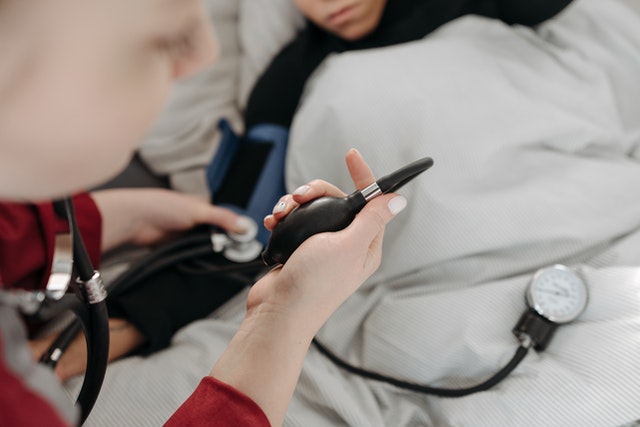 Emergency medical technicians can earn EMT certification at three levels: basic, intermediate, and paramedic. All EMTs should meet the following requirements:
Candidates for EMT positions must be at least 18 years old

Any drug use by the applicants should be avoided at all costs, since it may jeopardize their professional careers

The applicant must be physically and psychologically healthy; otherwise, his or her profession as an EMT may be jeopardized, putting the patient's health and safety at risk

A current Professional Rescuer BLS-CPR (Cardiopulmonary Resuscitation) certification or experience as a healthcare professional is required.
Requirements for EMT-Basic
The candidate must complete a state-approved EMT-Basic training program

Within a year of completing the program, the candidate must pass the practical exam

After passing the practical exam, the candidate must pass the written (cognitive) exam within six months of passing the practical exam.
Maybe you care about which jobs can you get with EMT Basic?
Requirements for EMT-Intermediate
The candidate must be already certified as an EMT-Basic

A state-approved training school must provide the candidate with Emergency Medical Technician-Intermediate training

A practical examination from a state-approved program must be passed by the candidate

He or she must also pass a written or cognitive exam within six months after being permitted to take the written examination.
Requirements for EMT-Paramedic
EMT-Basic certification is required for paramedic candidates

The applicant must complete a state-approved paramedic training program

The candidate must have a valid ACLS (Advanced Cardiac Life Support) certificate from AHA (American Heart Association)

After completing paramedic training, he or she must pass a state-approved practical exam within one year

In addition, the candidate must finish a written paper within six months of being permitted to take the examination.
Read more: EMT vs Paramedic: What Is The Difference?
How to become an EMT in Massachusetts?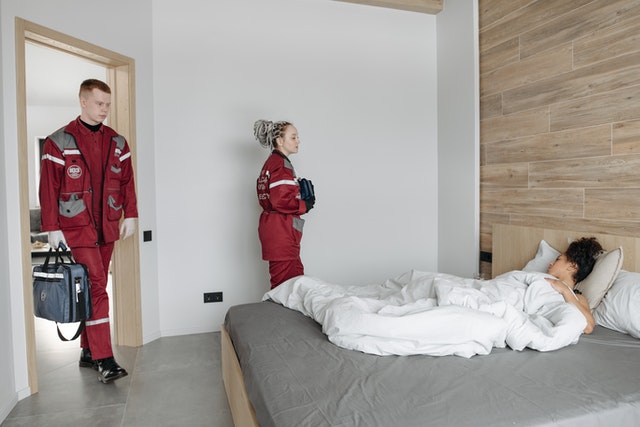 You can begin your career as an EMT in Massachusetts by following the simple steps outlined here. Massachusetts uses the NREMT certification examinations for licensing, and you can obtain a Massachusetts EMT license and become an EMT after passing your courses and exams.
Step 1: Complete Mass EMT training
Enrolling in and passing your Massachusetts EMT training is the first step in the three-step process to becoming an EMT in Massachusetts.
About the Mass EMT Training, the programs must be accredited by the Office of Emergency Medical Services. Accredited Training Institutions is another name for them.
The Massachusetts programs meet the Department of Transportation's (DOT) National Highway Transportation Safety Administration's (NHTSA) EMS education standards. They also comply with the Massachusetts Administrative Requirements Manual.
Students will learn the skills needed to provide prehospital emergency medical care at a basic life support level throughout an EMT course in Massachusetts. Students will be able to determine the significance of a patient's injuries and assess the need for emergency medical assistance after successfully completing the course.
Students will also learn how to provide adequate emergency medical care based on a patient's condition, as well as how to lift, position, or transfer a patient to reduce pain and avoid further injury.
If you want to get more about the average EMT salary, you can try to visit our blog.
Step 2: Apply for National Certification
You will be able to apply for national certification by completing the NREMT examinations once you have finished your EMT-Basic training. 
Two exams must be passed in order to graduate from the program. 
The cognitive exam is delivered in a standardized manner via computer at locations across the country. An NREMT account is required for the graduate. On the NREMT website, you can find directions. The candidate, on the other hand, might expect to receive information from his or her program. The program can provide the NREMT authorization to issue an ATT. The ATT will let the applicant schedule at any of the Pearson VUE testing centers that are participating. It is valid for a period of 90 days.
The state's training programs conduct the EMT Basic Practical Exam. Only after completing all sections of their course, including internship, do prospective EMTs take the exam. Re-examination and testing processes for candidates who completed other permitted training programs are in place in Massachusetts programs. The psychomotor examination is currently allowed three times to attempt in Massachusetts.
Candidates can take the exams in any order they want. The psychomotor exam and the NREMT written exam must both be passed within the same 12-month period. After completing the course, the candidate must get certification within two years.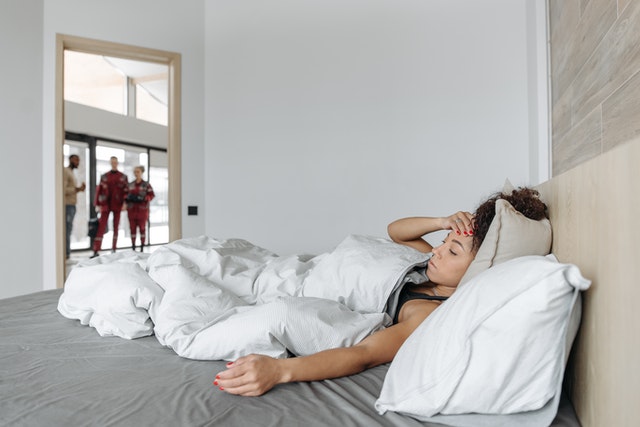 Step 3: Inform the National EMT Registry of your information
Get on the national EMT registration by paying the $80 application cost. You must also produce proof of passing the NREMT examinations to the state of Massachusetts before filling out your state certification application and paying the $150 application fee. After you've completed these plus the steps above, you'll officially become an EMT in Massachusetts.
The motives for becoming an EMT are diverse. Some people become EMTs in order to learn how to help their families and communities in the event of a disaster. Some EMTs go on to become paramedics or work in other medical sectors after completing their EMT training.
Read more: How To Become A Paramedic In 2022?
Whatever your motivations, keep in mind that this is a dynamic, demanding, and challenging profession. Passion, devotion, and compassion are all qualities that EMS practitioners must possess. Being an EMT is not for everyone, but for those that do respond, it may be a life-long passion!
With the three steps outlined above, you now know how to become an EMT in MA. There's a piece of awesome news! The medical field has seen incredible growth, and EMTs and paramedics in Massachusetts are going the same way. According to the Bureau of Labor Statistics, the number of new positions for these specialists in the state will increase by 22% by 2026. That's a good chance for you to start your career path as a Massachusetts EMT.