An emergency medical technician (EMT) is a vital member of the medical and healthcare professions. EMTs are at the cutting edge of emergency medical care, serving approximately 30 million Americans each year. Depending on the specialization, becoming an EMT requires experience and education that can take anywhere from six months to three years to complete.
In this article, we will look at what an EMT does as well as the qualifications and skills required to become an EMT.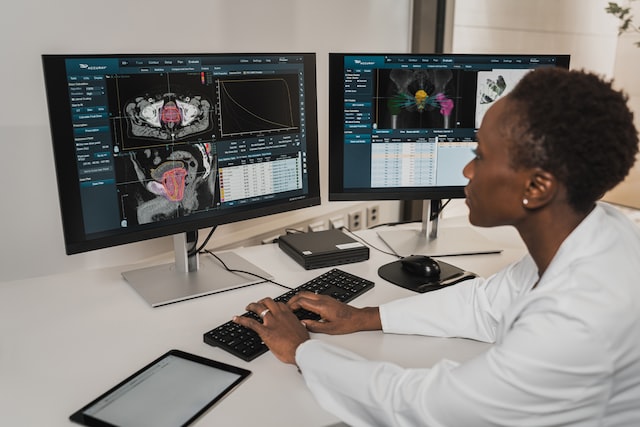 What Is an EMT (Emergency Medical Technician)?
EMTs are entry-level healthcare providers who respond to life-threatening medical emergencies. They focus on providing care and support at accident scenes and other locations where people are injured or become ill unexpectedly.
They frequently become the first healthcare professionals on the scene, ready to attend to their immediate needs and transport them to facilities that can provide more extensive treatment. They are armed with the skills and experience needed to stabilize people in emergency situations.
How to become an EMT?
STEP 1: Complete all of the EMT school's requirements or prerequisites.
Make certain that you satisfy all of the basic requirements for an EMT school before enrolling. Most schools only require a high school diploma and a current CPR card, but call or visit their website before applying because not all EMT schools are the same. 
STEP 2: Complete an EMT basic course, including ride-along, at a reputable EMT school.
Not all EMT schools are trustworthy.  In addition, schools provide a wide range of classes, courses, and training such as continuing education (CE), EMT recertification, online EMT courses, first aid, CPR, Automated External Defibrillation (AED), and others to help students learn the fundamental concepts and skills needed for basic life support in the hospital and prehospital setting.
However, many of these are simply prerequisites for starting your EMT basic course, which is designed to provide the student with the skills and knowledge necessary to function as a working Emergency Medical Technician at the basic level and to facilitate passing the National Registry Exam. You must also participate in the ambulance ride-along, which is scheduled outside of class time and are subject to the availability of the ambulance company. To complete the EMT basic course, you must have finished your ride-along by the course's deadline.
STEP 3: Schedule, Register for, and Pass the National Registry Exam
After completing an EMT basic training program, you should first take the state certification exam (National Registry EMT Certification Exam). This is often done at a separate testing facility.  To ensure timely authorization from your EMT school to sit the exam, sign up and pay for the test before the end of your EMT basic course. And take the examination as soon as possible after having completed your EMT basic program – if you wait more than two weeks, your chances of passing are greatly reduced!
STEP 4: Finish your Live Scan fingerprinting background check.
You must fill out a BCIA 8016, REQUEST FOR LIVE SCAN SERVICE form and take it to a live scan operator, where you have to provide proper identification. Your fingerprints are captured digitally at the end of the process and transferred to the DOJ within 24 hours. A candidate transaction identifier (ATI) number, which is used to identify the transaction, should be given to you. The cost of a live scan ranges from $10 to $110, depending on location.
STEP 5: Gather all required documentation and apply for certification at an EMS agency.
After successfully passing the NREMT exam and your Live Scan background check, you would then take your NREMT card, EMT course completion credential, and CPR card to your local EMS agency and apply for certification. Each county has an EMS agency, which you can find at your local center.
To help you pass your EMT on your first attempt, we offer hundreds of EMT practice test questions with the same format as the real test. Let's try it!
EMT Salary
The average annual salary for an EMT is $49,367. Salaries differ by state, with New York, NY having the highest median EMT salary. The industry in which an EMT chooses to work, such as a hospital, ambulance service, or local government, may also have an impact on their salary.
Recruitment of EMTs and paramedics is expected to grow 6% by 2030, faster than the average for all areas of work, according to the United States Bureau of Labor Statistics (BLS). A growing and aging population will necessitate an increase in emergency services.
Which Are Essential Skills for EMTs?
To be successful on the job, EMTs must possess a number of key skills. One of the most important skills they require is the ability to make quick and accurate decisions. Because EMTs work in life-or-death scenarios, being able to make an educated and quick decision can potentially save someone's life. EMTs should also have the following skills:
Communication
Every day, EMTs work and interact with a variety of people, often in stressful emergency cases. It is critical for an EMT to be able to communicate effectively and clearly in order to obtain and share crucial information as well as coordinate with medical centers, other medical professionals, and first responders. Strong interpersonal communication skills can assist an EMT to succeed when working as part of a team and relating to patients.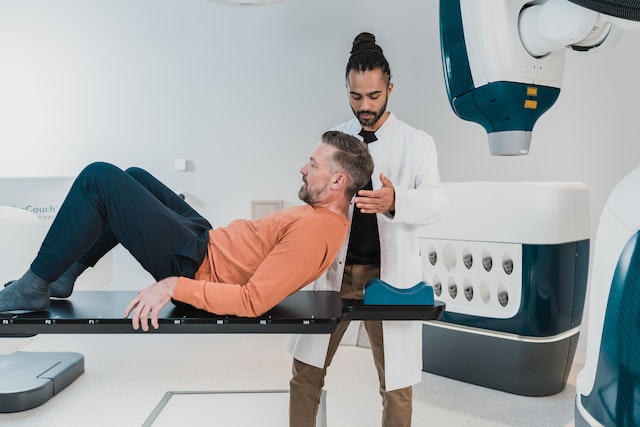 Physical strength
An EMT is frequently required to complete a wide range of physical tasks that require strength, stamina, and coordination. An EMT, for example, might have to lift a patient from the floor to a gurney or twist their own body to reach a person trapped in a vehicle.
Compassion
When working with people who are emotionally and physically stressed, an EMT has to be capable of showing compassion. Compassion enables an EMT to stay in the moment and provide comfort to their patients.
Frequently Asked Questions
How long does an EMT Basic course last?
The EMT Basic course lasts approximately 16 weeks. The clinical work involved may take more time to complete. You should expect the entire process to take about 6 months.
What are the EMT Basic prerequisites?
You must be at least 18 years old to obtain EMT-B certification. A criminal background check is required of all applicants. Within the last two years, you must have completed a state-approved EMT-B or I/85 course. Completing the psychomotor exam successfully. Candidates must pass the cognitive exam administered by the National Registry of Emergency Medical Technicians (NREMT). A valid Healthcare Provider BLS certification is also necessary.
How do you become a paramedic EMT?
You must have a current EMT-B or higher certification to work as an EMT Paramedic. Candidates must pass a state-approved EMT Paramedic course, a psychomotor exam, and the NREMT cognitive exam.
How do I become an EMT after graduating from high school?
As soon as you complete high school or obtain your GED, you can apply for an EMT certificate program. You need to be at least 18 years old to obtain your EMT certification. At a local college, you can only take the EMT certification class. In addition, many colleges provide an Associate of Science in Emergency Medical Services.
Is becoming an EMT worth it?
Becoming an EMT provides both financial and personal benefits. The profession requires only six months of post-secondary training and offers a career with high job stability and respect. EMTs can also advance into other positions such as paramedic or nurse.