The first line of emergency medical services is made up of EMTs. They react to crises, perform life-saving procedures, and move the ill or injured from one place to another. Becoming an EMT requires extensive training and lots of effort, but the payoff is great once you do! This site will instruct you on how to become an EMT, what it takes, how to get started, and where to find free EMT practice test resource.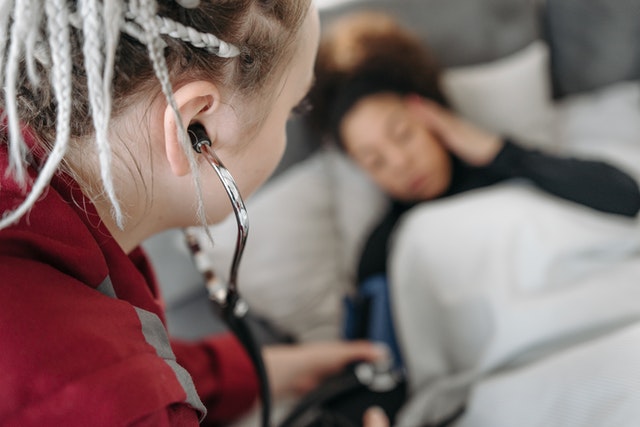 Different types of EMTs
There are several different types of EMTs that you can choose to become. The three most common and widely used are EMT-B (Emergency Medical Technician), EMT-A (Advanced Emergency Medical Technician), and EMT-Paramedic (commonly referred to as Paramedic). Here is a brief summary of each one!
EMT-B
The standard certification level is EMT-B. Therefore, it involves fewer training hours and responsibilities than those with more advanced training. EMT-Basic performs a variety of duties such as: assessing a patient's condition, performing basic life support (BLS), reading electrocardiograms (EKGs), and more.
EMT-A
EMT-A is a higher level that requires at least one year of additional training beyond the minimum requirements for an EMT-B certificate. The tasks EMT-A needs to perform are the same as EMT-B plus performing advanced airway management and intravenous therapy.
EMT-Paramedics
This is also at a higher level than EMT-A, which will require two years of training beyond the minimum requirements for an EMT-A certificate. They provide additional care such as administering medications orally or through injections to patients
The most advanced level of certification for an emergency medical technician is EMT-Paramedic. In order to receive this certificate, it requires at least two years of additional training not including EMT-B certification requirements. The duties performed by paramedics are the same as an EMT-A plus the ability to provide advanced medical care. This includes IV therapy, administering medications orally and by injection, and performing psychomotor skills including emergency childbirth deliveries and CPR for adults (including on pediatric patients).
Maybe you care about the average salary of an EMT.
How to become an EMT?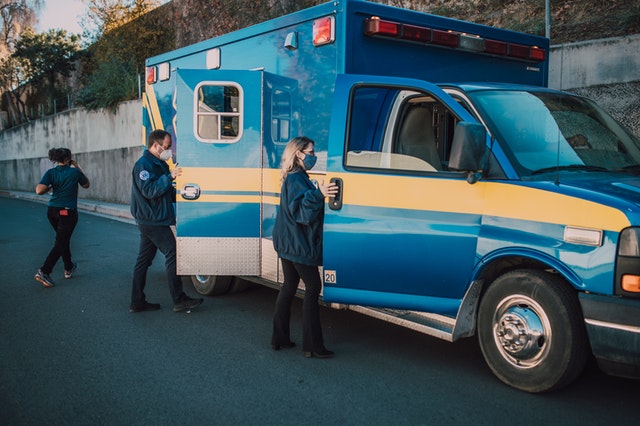 Complete EMT Basic Training
It is a must for any Emergency Medical Technician to obtain CPR certification. The American Heart Association and the American Red Cross regularly offer the CPR certification course which is available through many communities and organizations. Both EMTs and Paramedics have to complete a postsecondary emergency medical technology program lasting 1-2 years. They are taught how to assess, care for, and transport patients after finishing that course at a community college, technical college, or university.
Aspiring paramedics then pursue a two-year associate degree in emergency medical services. These programs prepare learners to administer medications, insert IVs, and resuscitate patients.
Register, Schedule & Pass the National Registry Exam
Then, you will need to pass the National Registry Exam. This test is offered in both written and practical formats, with a passing score of 75% or higher on each exam section being required for EMT certification eligibility. The current version of the registry exam has two sections:
Cognitive Section
The cognitive exam includes questions about patient assessment skills, medications and treatments, patient care skills, medical terminology, and anatomy.
Exam Type: Computer Adaptive
Questions: 70-120
Time Limit: 2 hours
Cognitive Exam Fee: $98 (Per exam attempt)
Renewal Fee: $20
Late Fee: $50 + Renewal Fee
Practical Section
Practical Section – includes a written exam on the Basic Skills Protocols to demonstrate that you can perform all of the tasks in this section successfully.
For more detailed information, check the Candidate book on the NREMT website.
Complete the Live Scan fingerprinting background check
You must complete a BCIA 8016, REQUEST FOR LIVE SCAN SERVICE form and take it to a live scan operator. They will then take a full set of your fingerprints which must be submitted to BCIA.
Necessary documents
Take all necessary documents and apply for certification at an EMS agency.
Before you apply for certification at an EMS agency, you must pass the NREMT exam and complete your Live Scan background check. Once you take your NREMT card, your completion certificate from the EMT course, and your CPR card, bring them to the local EMS agency and make an application for certification.
Complete Advanced EMT Training (Optional)
You can complete an advanced EMT course on your own time, and take the Advanced EMT exam from the NREMT through BCIA to become eligible for higher-level positions. It takes about 150 to 200 hours of fieldwork to complete an Advanced training course. Internship rotations in an emergency room and an emergency services agency are required by many courses.
Complete a Two-Year Degree Program (Optional)
EMTs are often eligible for a two-year degree program provided by community colleges or vocational training schools. These programs typically take between 18 and 24 months to complete, but they will provide you with the opportunity to earn more income while working as an EMT.
FAQs – Emergency Medical Technician Exam
What are the EMT Basic requirements?
To obtain an EMT-B, there are certain requirements that you must meet. You need to be at least 18 years old and pass a criminal background check. In addition, applicants must have a high school diploma or equivalent and receive formal training from an approved paramedic program. They must complete a state-approved EMT-B or I/85 course within the last 2 years. Successfully complete a psychomotor exam and pass the NREMT cognitive exam. Also, a current Healthcare Provider BLS certification is required.
Maybe you also want to know the NREMT Skills Sheets, you can get more information with our blog.
How long does it take to become an EMT?
Most candidates need six months to two years to complete the training courses and pass the NREMT exam. However, the length of time needed varies depending on the individual's experience with related work and his/her desire.
What other jobs can I do as a paramedic/EMT?
They can work in a variety of fields, including emergency medicine and private ambulance companies. For example, EMTs and paramedics can explore careers as police officers and firefighters. Hospitals also hire them as emergency-room technicians.
If you care about which job you can do with EMT, you can try to visit our blog.
How to become an EMT after high school?
You must be at least 18 years old to obtain your certification as an Emergency Medical Technician. You can submit an application for a certification program as soon as you complete high school or earn your GED. In addition to earning your certification through a local college class, you can enroll in many universities' Emergency Medical Services Associate in Science programs.
In conclusion, becoming a paramedic or emergency medical technician is usually one of the first things that comes to mind when individuals consider jobs in emergency medicine. What is the nature of this work? How can you get it? Hopefully this article has provided you with the basic requirements for becoming an EMT.
Read more: EMT vs Paramedic: What Is The Difference?
We hope that this comprehensive guide will enable you to advance in your job. It's time to start practicing for your upcoming EMT exam. Now take it!