One of the most sought-after IT certifications is the CompTIA Network+, particularly among entry-level IT workers who want to work in computer networking. You may further your career in IT infrastructure, including network management, configuration, and troubleshooting, with the help of CompTIA Network+. But with such tremendous demand also comes more competition. If you want to be completely prepared for this test, learning how to prepare for CompTIA Network+ is crucial.
It's important to have a grasp of the resources available and how they could help you get ready for the topics and exam questions that will be covered on test day. There is a brand-new version of CompTIA Network+ (N10-008) accessible right now. In this essay, we'll examine how to be ready for the CompTIA Network+ certification exam so you can ace it with ease.
Let's get started with our free CompTIA Network+ practice test to pass the actual exam with a high score on your first try.
Is the Network+ Certification hard?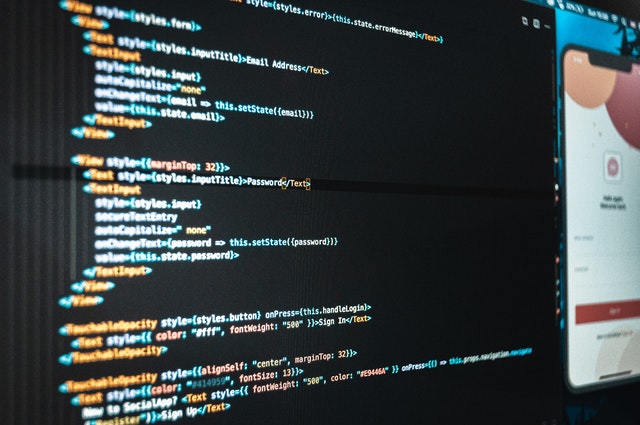 Before you begin preparing for your CompTIA Network+ exam, you must first understand your exam, including how difficult it is.
Passing the CompTIA Network+ on the first try can be difficult, especially if you don't know what it covers. Wired and wireless networks, network infrastructure, design, implementation, network troubleshooting, and network security are all covered in the Network+ test.
The Network+ exam requires you to identify the various types of network topologies currently in use, name at least 3 main TCP/IP application layer protocols and their corresponding port numbers, and describe how a bridging firewall filters packets on a bridge between two networks, and many other networking concepts.
This certification falls in between an entry-level and a mid-level certification. On a scale of 100 to 900, the Network+ requires a score of 720 to pass. Multiple-choice questions, drag-and-drop questions, and performance-based questions are the three types of questions you'll see.
CompTIA advises that IT professionals pass the A+ certification before taking the Network+ test and that they have at least nine to twelve months of networking experience. This is not, however, a requirement for passing the test. Many certificate holders have done so without the required certifications or practical experience.
Read more >> CompTIA Troubleshooting Steps: 2022 Complete Guide
How To Prepare For CompTIA Network+?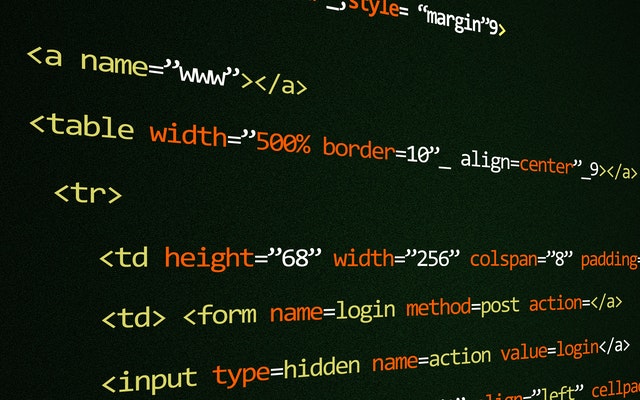 Step 1: Make a strategy
Once you've decided to pursue CompTIA Network+ (N10-008), you might feel compelled to get right in. Take a step back and start by dipping your toes into this venture by thinking about the following questions:
Do you have the necessary qualifications?

One to two years of overall IT experience is recommended by CompTIA Network+, with 9 to 12 months of hands-on experience working in network support or network management capacity.

Do you have a strategy in place?

When it comes to passing certification tests, it helps to be prepared and diligent ahead of time.

What is your preferred method of learning?

Consider whether you should self-study or enroll in a course offered by a recognized training provider.

How will you put yourself to the test?

Use practice examinations to time yourself taking the exam and find areas where you need to study more.
After you've answered these questions, you may start determining what you already know and where you need to focus your study. You can also begin using the training options that are best suited to your needs. You need the first download the exam objectives in order to know what to study.
Step 2: Read the CompTIA Network+ (N10-008) Exam Objectives 
The exam objectives are a great place to start while studying for a CompTIA exam. The exam objectives for the upcoming CompTIA Network+ exam can be downloaded directly from the CompTIA website.
Begin by going over the exam objectives and noting what you may already know and what you are unfamiliar with. This may assist you in prioritizing study topics so that you can concentrate on what you don't know.
When it comes to topics, keep in mind that the exam objectives are broken down into domains. The domains are weighted, which aids in the organization of your exam prep.
The new CompTIA Network+ domains and their relative weights are listed below:
Networking Fundamentals (24%)

Network Implementations (19%)

Network Operations (16%)

Network Security (19%)

Network Troubleshooting (22%)
It's critical to keep the exam domain percentages in mind as you plan your study time. Network security, for example, has been simplified to concentrate on the key features of hardening networks against malicious attacks and the secure execution of network deployments to prevent inadvertent data breaches. 
However, just because that topic has been simplified since the previous version of CompTIA Network+ doesn't imply it is any less significant since it accounts for 19% of the exam.
Step 3: Study from online and textbook materials
Now that you've done the legwork to figure out what you need to focus on in order to achieve CompTIA Network+ certification, it's time to get started learning! 
CompTIA Network+ test bank on our website is a full-featured eLearning program based on CompTIA exam objectives. Hundreds of practice questions are all part of the interactive platform, which is structured into a tailored learning plan to help you manage your study time.
The Official CompTIA Network+ Study Guide, alternatively, covers all of the exam objectives so you can be sure you're focused on the proper topics.
Once you've learned all you need to know, it's time to put what you've learned into practice! 
The test includes performance-based questions that assess your ability to do hands-on tasks related to the exam objectives. CompTIA Network+ is the only certification that covers the specialized skills that network engineers require, and the exam includes performance-based questions.
Read more >> Which Certification Is Better: CompTIA Network+ vs CCNA?
Step 4: Focus on gaining practical experience
When you're learning a new subject, getting hands-on experience can be challenging. 
Don't underestimate the value of the technical skills you've acquired in previous jobs when it comes to advancing into a new IT career like computer networking. 
CompTIA offers learning tools that allow you to experience real-life situations in a virtual setting.
Our Net+ practice exams allow IT professionals to obtain hands-on experience with real equipment and software, allowing them to apply what they've learned. This platform allows you to use your knowledge in real-world IT environments, accomplish tasks, and see the results of your actions right away (with simply an internet browser or offline on your mobile phone).
Step 5: Be ready for the exam
You're coming closer to taking your certification exam now that you've studied the subject with Our Passemall Net+ practice tests and put what you've learned into practice with Passemall. 
Whether this is your first or tenth CompTIA certification exam, familiarizing yourself with how questions are presented and getting acclimated to the strain of a timed exam is critical.
It's time to put your Network+ practice test to be in action. We have a large number of Network+ practice tests that will help you become more familiar with the types of questions that might appear on the actual exam.
Our practice exams will instill confidence in you as you prepare for your exam.
How should I study for the CompTIA Net+?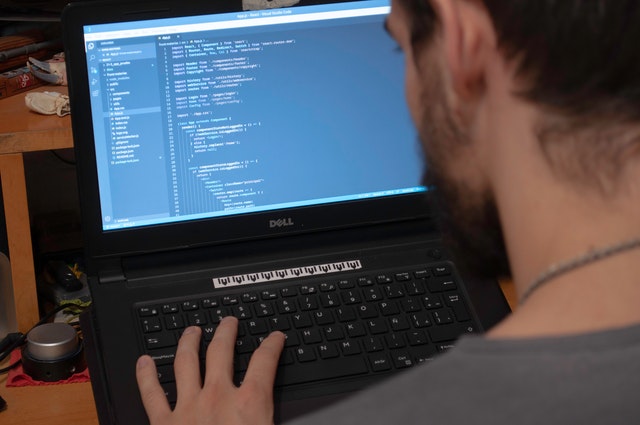 Self-studying or attending a formal training class are the most typical ways to prepare for a CompTIA Network+ exam. Besides, online studying is also getting more and more popular during the COVID-19 epidemic. They offer advantages and disadvantages, depending on the type of exam study atmosphere that best suits you.
Self-study
If you have the time to study and are focused on what has to be done for your certification exam, self-studying might be beneficial. 
Self-study has several advantages, including the flexibility to take pauses and concentrate on different subjects at your own speed without being distracted by other people's thoughts.
The issue with self-study, on the other hand, is a lack of accountability. Because you are not graded on anything except your CompTIA Network+ exam score at the end, you may find yourself procrastinating and bypassing certain material without even realizing it.
Making study guides, flashcards, timetables, or goals that help you keep motivated and accountable for studying on a daily basis is one method to prevent this problem. 
Self-study is an excellent option if you've had experience with solo learning – especially if you've already created ways to keep you motivated when you're not in a group.
Read more >> CompTIA Network+ Tips: How to Ace Your Network+ Exam?
Instructor-led training
Instructor-led training courses offer the benefit of learning in-depth about each section of the exam while receiving support and direction from an instructor who can answer any concerns that arise.
Because it covers everything the exam covers, this method of learning also helps you avoid missing any topics. Typically, the instructor offers all of the essential study materials for passing the exam. They may also produce practice questions, additional content, and other supplementary materials to help students understand the lesson.
Another advantage of instructor-led training is that you can meet and study with other people who are taking the exam. Having others to talk to about what they know or don't know, ask questions, and share information with is a good approach to learning more than you would alone.
The expense and travel are two obvious drawbacks of this type of learning. Although instructor-led certification training can be costly and out of reach for some, it is a great choice if you have access to it.
Online learning
Aside from the methods of preparing for the Network+ listed above, you may also choose a hybrid approach – online learning.
The advantage of online learning is that it allows those in rural places who do not have access to a training center to participate. Online learning also allows for more flexibility in scheduling and can help those on a tight budget.
You can choose from a variety of online training programs for the CompTIA Network+ based on your learning style or preferences. To help you create a good foundation, many online courses incorporate video training, audio lessons, and course materials.
You can also interact with other students online through forums, blogs, and other means if you need extra help or study time in a group setting. It's not difficult to find a study group to work with online, especially after the COVID-19 pandemic.
Online learning does have some drawbacks, such as the difficulty of interacting with other students or instructors without having face-to-face interaction. Some people like the personal touch that instructor-led training provides, while others are more productive when working alone.
Read more >> Is Net+ Worth It? Reasons, Benefits, and Cost
Conclusion
Do you understand how to prepare for CompTIA Network+ exam then?
We are aware of how intimidating it can be to face exam objectives you are doubtful of. Don't put off studying for the CompTIA Network+ exam, though, as doing so normally takes three to six months.
Make your study plan and timeframes first to efficiently manage your time. We hope that by investing the time and energy necessary to prepare for the CompTIA Network+ test using the three distinct study techniques mentioned above as well as the five processes outlined above, you will be successful in passing the Network+ exam.