After finishing their studies, students are urged to take the CompTIA certification exam. The instructions below will show you how to schedule a CompTIA exam. You may take a CompTIA Exam either online or in person.
Let's get started with our free CompTIA practice tests to get familiarized yourself with the format, questions, and knowledge of the actual CompTIA Security+ exam, from that get your highest score and pass the exam on the first attempt.
What Are CompTIA Testing Rules?
A candidate needs to agree to a number of terms and rules before taking any exam CompTIA offers. Check out the table below to better understand the test regulations:
Regulation Type
Details
Identification
Expired IDs are not accepted at testing centers.

Candidates must have a primary and a secondary ID.

Primary ID examples include a driver's license, valid passport, military ID, etc.

Secondary ID examples include any ID document with the full name and the signature.

Minors must be accompanied by an adult who has a valid government-issued ID.
Testing Conditions
The duration of the test ranges from 60 to 90 minutes.

The passing score is based on the type of exam.

Candidates are not permitted to bring any belongings into the testing area.

Applicants should arrive at the testing center 15 minutes earlier at least.

Before each applicant enters the testing location, test administrators will take a picture of them for security reasons.
Retesting
If CompTIA suspects there were any fraudulent activities, they can request retesting.

If the first attempt failed, candidates can retake the test at any time, but they must wait two weeks if they fail the next time.
Rescheduling and Cancellations
At least 24 hours before the exam, candidates can cancel or reschedule their test appointment.
If a candidate fails to cancel or reschedule an exam appointment in the given time frame, the exam fee will increase.
CompTIA Online testing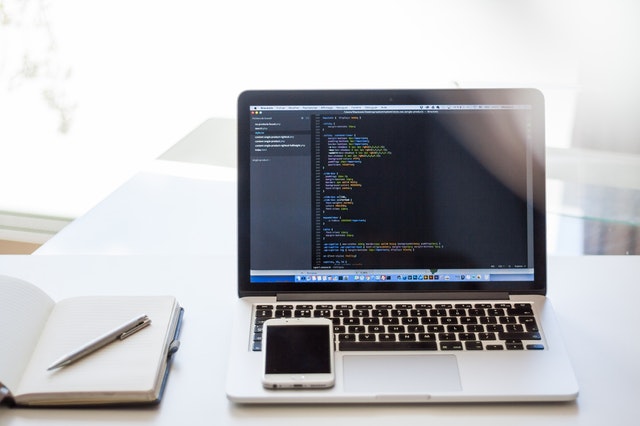 Powered by Pearson OnVUE*, online testing is a remote exam proctoring service that allows you to take your CompTIA certification exam from any location in which you have access to a private area.
*Pearson VUE is the global leader in computer-based testing for high-stakes certification and licensure exams in the finance, healthcare, academic, information technology, and admissions markets. It provides a full suite of learning products for IT training, exam preparation, and certification, as well as administering examinations through a global network of highly secure test centers in 180 countries. Pearson VUE is the business of Pearson, the world's leading learning corporation.
Online test proctors only communicate in English and OnVUE testing software is English-based. Moreover, the full suite of translated exams of CompTIA is available in those countries that participate in online testing. Online testing is not available in North Korea, South Korea, Cuba, China, Sudan, Slovenia, Iran, and Syria. Site licenses aren't included either.
Choose online testing if you want:
An easy and secure way to test from home, a closed-door office, or anywhere else with a private area.

The flexibility to schedule your exam at any time that is convenient for you.

If something goes wrong during your exam, you will receive technical support.
For online testing, you'll need a:
Private, enclosed, quiet location.

A reliable device with a webcam that meets system requirements.

A strong, consistent internet connection with a down/up speed of at least 1 Mbps.
Step to take an exam online
Review testing procedures and policies
All certification candidates will be requested to agree to the CompTIA Candidate Agreement before taking a CompTIA exam. In case,  you do not accept the agreement, your exam cost will be forfeited. There are also policies and procedures specific to online testing, including those related to your exam workspace, system requirements, and testing for candidates under 17 years of age.
Run a system test using the same computer and network that you'll use to take the exam
It will take 5 to 10 minutes to complete the system test. You'll be required to take photos of yourself and your exam workspace.   To get ready for your exam workspace, move all writing objects and books out of arm's reach, unplug any additional monitors or computers, and clean your walls of any writing (e.g., on whiteboards). You will also need an ID and a phone (which must be placed out of arm's reach after check-in).
In addition to meeting system test requirements for minimum screen resolution, make sure you review and confirm your display settings for scaling, before checking in and launching your exam.  Scale settings should be set to default (for Mac users) or 100% (for Windows users).
If your screen settings meet the minimum resolution settings but are set higher than 100%, the test content will most likely not render properly on-screen, resulting in a less than desirable experience during the delivery of your CompTIA exam.
Complete the system test prior to the start of your exam appointment to avoid delays and added stress during your testing appointment.
Create a CompTIA account, if you don't already have one
When creating an account, be sure you use an active, valid email address. The address you used to create your testing account will receive important information about your exam results and certification status.
When you're ready to take your exam, go to CompTIA's website to prepare your testing environment and schedule your exam. Before scheduling your exam, be sure you can meet all of the computer, internet, and workspace requirements.
Return to the CompTIA website to sign in and take your exam
Return to the CompTIA website and sign in.  To launch your scheduled online exam, select My Exams.
Tips for a Successful Online Test
Carry out the system check. Before scheduling an OnVUE exam, all candidates must check the minimum system requirements and run the system test.
Use a strong, reliable internet connection to connect. Because of the system requirements for both video and audio, taking your exam online with OnVUE requires a significant amount of internet bandwidth. If you live in a household in which more than one family member is working and learning from home during the COVID-19 pandemic, please schedule your exam when internet usage will be limited. You should ask others to avoid using the internet while you are taking your exam and to use a wired connection if possible.

NOT switch computers. Use the same network and computer for your exams as you used for the system test.

Close all other programs. You must close all applications except OnVUE in order to use the secure browser for your exam. Failure to do so will lead your exam to be interrupted.

Make sure you're in the right time zone! The time you choose for your online exam will correspond to the time zone set in your Pearson VUE candidate account preferences. Verify that the time zone you selected in your profile is the one you need.
Read more >> What is the latest version of CompTIA security+
CompTIA in-person testing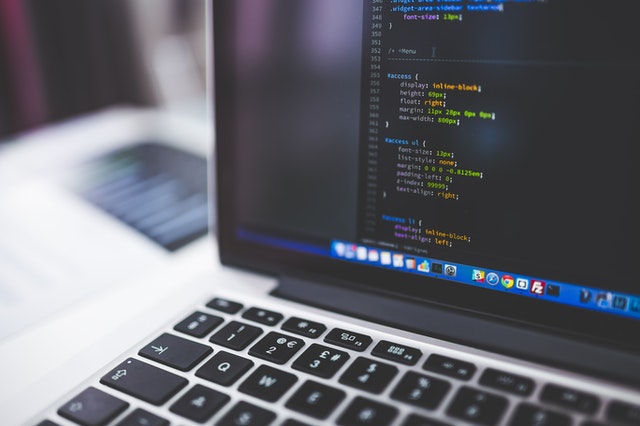 CompTIA In-person Testing allows you to test at any of the thousands of Pearson VUE test centers across the world.
Choose in-person testing if you:
Don't have access to a private, distraction-free area.

Don't have access to the reliable Internet.

Have a limited understanding of written and spoken English, as well as other language barriers.
STEP 1: Create a CompTIA account, if you don't already have one
When creating an account, be sure you use an active, valid email address. The address you used to create your testing account will receive important information about your exam results and certification status.
STEP 2: Sign in to your CompTIA account to schedule your exam
When you're ready to take your exam, go to Pearson VUE's website to find a Pearson VUE test center in your area. When scheduling your exam, you'll be able to choose the testing center of your choice.
STEP 3: Review testing policies and procedures
All certification candidates will be required to agree to the CompTIA Candidate Agreement before taking a CompTIA exam. If you do not accept the agreement, your exam fee will be forfeited.
STEP 4: Check into the test center and take your test
On the day of your exam, make sure you:
Allow plenty of time to arrive for your appointment for testing. You should arrive 15 minutes before your scheduled appointment time. You will be given enough time to complete the required sign-in procedures.

You should bring two forms of identification.
NOTE:
You are not permitted to bring any personal items with you into the testing room with you. This includes bags, notes, books, smartphones, tablets, computers, and smartwatches.  Some test centers have secure areas to secure your belongings but you should check with your chosen test center to see if you will need somewhere to secure your belongings.

Prior to taking your exam, a photograph of you will be taken when you check-in for your testing appointment. This photo is used to ensure that the highest level of security and authentication is maintained.
Read more >> How hard is Sec+?
How to Schedule A CompTIA Exam FAQs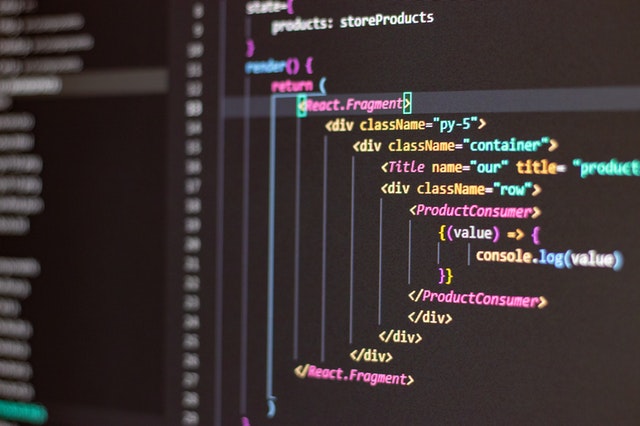 Can CompTIA exams be taken online?
CompTIA now offers online testing in addition to taking an exam in person at a test center. Using online testing, you can test from anywhere, especially from the security and privacy of your own home. Read the article "How to take CompTIA Security+ exam online" to deeply understand all the information.
How do I get my CompTIA score report?
Log into your Pearson VUE account and download your score report.
How many times can you take the CompTIA A+ exam?
Because there are no limits on the number of limits on the exam or the time between exams, you can retake the CompTIA A+ certification exam as many times as you like. So, if you're not confident you'll pass the exam on the first attempt, you should go for the backup plan.
How often are CompTIA exams given?
New CompTIA exams are released every three years to maintain the content of the exams up to date.
Conclusion
As with any certification exam, you should plan ahead of time that including ample study time as well as a scheduled time when you will write (sit for) the exam. You should schedule your exam at least 30 days ahead of time and study for it within those thirty days.
Now you've known the process to take the exam and how to schedule a CompTIA exam. We hope that you will find this article useful and obtain beneficial information.