When you decide to take the GED, or General Educational Development test, why you did not complete high school is no longer relevant. You are providing yourself with a great resource that will act as a stepping stone to education or better employment. But what if the GED you believed you obtained was fake, how to sport a fake GED when applying for college or your dream job? When studying for your GED, empower yourself with the knowledge that will preserve your hard work – and your reputation. Here are some pointers to help you avoid being scammed by a fake GED website.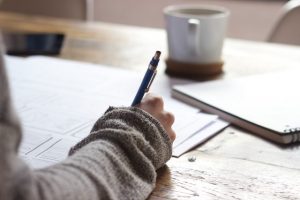 So, how to spot a fake GED?
Only GED.com administers online GED tests
Those who meet the requirements can take the GED test; you must live in one of the participating states and receive a "green" on the GED Ready practice exam. All you need to know about the official Online Proctored GED® test can be found right here. Be wary of other websites that are not linked with GED and provide a rapid, frequently forged GED credential.
You should note that, on this website, we only offer you the GED practice tests and materials to help you PREPARE for the official test. WE DO NOT PROVIDE GED CERTIFICATION!
They are affiliated with non-accredited online high schools
While some school systems are leaning toward online schools, there is a distinction to be made between an accredited program from a school district that works with high school-age children and an online high school that promises a GED credential upon completion. When dealing with online colleges and fake programs, be cautious.
If you wish to know if the course you want to join is certified and can deliver you with a GED certificate, a quick online search may supply you with the answer as well as reviews. If it doesn't work, try contacting a local college or community college. If they do not accept the certification, you do not have a valid GED certificate.
Be wary of programs that guarantee a diploma in a short amount of time. It is ridiculous to expect to complete your GED in a few days or a week. It will take at least a few weeks to prepare for the test, gather information from your local GED testing center, and then wait for the test results. To receive practice testing materials, contact your local testing facility. To locate a testing facility near you, use the American Council on Education's GED Testing Center search option.
They provide a test that is "based on" the GED test
A genuine GED test will never be "based on" the GED test. If there is any language in the test that differs from the official GED test, it is not the actual thing.
They want to sell your GED diploma to you
You should never be able to purchase a GED without first taking the test. If you pay to bypass the test, you will not have a valid certificate.
Do not be confused by the fact that you must pay to take the test. Unless you reside in a state that currently provides free or subsidized testing, the official GED test is not free to take. Visit the state policy pages to find out how much your state charges for the test. It's not official if you didn't take it at a test center or through GED.com.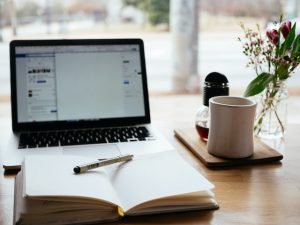 Fake GED FAQs 
Can I take the GED exam from home?
YES, BUT ONLY via GED.COM. People can take the GED test from home while being safely monitored by an internet proctor with the Online Proctored GED Test. Previously, students could only take the GED test at authorized testing sites.
Where can I take the GED?
According to Randy Trask, president of GED Testing Service, the legitimate GED test can be taken in person at an official testing center, which is usually a community college or other non-profit educational organization, or via the official website GED.com. Any other websites that make such claims are fake.
To discover an approved testing location near you, go to gedtestingservice.com.
The cost of the GED exam is set by each state. You can learn about test pricing and state regulations by using the GED testing service's search engine. Each topic test typically costs $30-$40, but some states provide free tests. Diploma mills often charge $249 or more for an online GED test, but you just receive a useless piece of paper.
Is it safe to take GED classes online?
Yes, there are several websites that provide free GED seminars and study materials. Online lessons can be an excellent approach to studying for the GED exam. GED test booklets can also be purchased online or borrowed from your local library. In fact, if you are unsure about taking the GED test, your local library is a terrific place to go for reliable information about local GED certification alternatives and resources, many of which are free.
Many non-profit adult education institutions also provide GED preparation seminars and services. Sites like ged.com or ged-testprep.com might assist you in locating a local education center. Many of these resources are free to use and provide online course materials.
Some websites sell real sample exams and literature as well. However, if the website also provides online GED tests and high school degrees, it is most certainly a diploma mill. Close your web browser and go somewhere else to get your GED test preparation resources.
Which is better, a GED or a high school diploma?
Employers prefer students who have a high school diploma.
While getting a GED is preferable to not having a diploma, earning a high school diploma rather than a GED can boost your employment possibilities due to the invaluable and independent abilities you'll have acquired.