The North American Pharmacist Licensure Examination (NAPLEX) is not just a test that takes a long time to complete, but it also covers a highly comprehensive curriculum. It should go without saying that the amount of effort that a student put into their study time will be more or less directly related to the level of success that they achieve. One should be able to adequately prepare for the NAPLEX in a time frame of around three to four weeks, according to certain estimates. So how to study for NAPLEX and how to optimize your studying process. Check this article to find the answer!
On this website, we offer thousands of free NAPLEX practice tests to help you thoroughly prepare for this exam!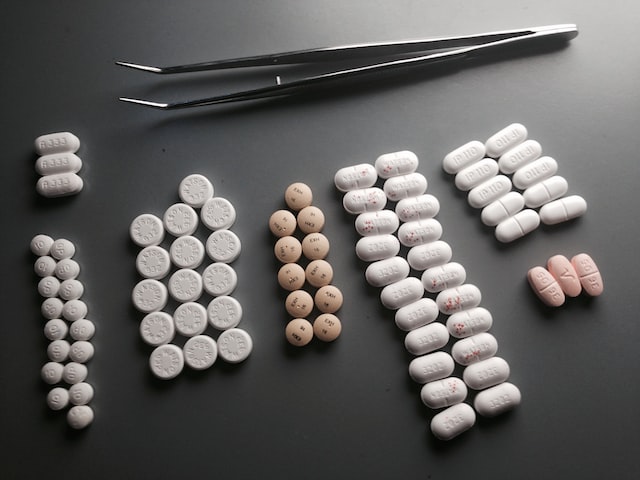 1. Know the NAPLEX Exam Format
On the NAPLEX Exam, you can not skip questions since the test will automatically create new questions for you to answer depending on your response to the question that came before it. This indicates that the questions on the exam will be tailored to your current level of knowledge and ability.
The NAPLEX is an examination with a linear format that consists of a total of 250 questions with multiple-choice answers. Your final score will be based on the answers to the first 200 questions of this exam. The following 50 questions are being used for research purposes and will have no bearing on your final grade.
Before beginning the test, you need to be aware that there will be a variety of question forms. The NAPLEX Candidate Registration Bulletin includes examples of each format for candidates to go over. You should expect to find normal multiple-choice, in addition to multiple-choice questions in which there may be more than one appropriate answer. You will also come across problems that need you to do a calculation and then write the results of that calculation into a given box. 
On the NAPLEX, a good number of the questions are asked in the format of hypothetical scenarios (i.e., patient profiles with accompanying test questions). You will need to consult the information that is included in the patient profile to correctly assess and respond to the questions. The answers to the other questions may be gleaned entirely from the information that is presented in the question itself.
The NAPLEX test no longer contains the formerly-regularly used K-type questions, which were once quite popular. Previous iterations of the NAPLEX made extensive use of the K-type question format, which is also used by a significant number of pharmacy schools across the United States today. On the NAPLEX, the amount of questions beginning with the letter K has been steadily decreasing over the previous several years, and they have been eliminated at this point. 
The following is a list of the more recent question forms that may be found on the NAPLEX:
Multiple choice

Multiple responses

Constructed response

Ordered response

Hot-spot
2. Familiarize Yourself With the NAPLEX Topics
On their website, the National Association of Boards of Pharmacy (NABP) makes the NAPLEX Competency Statements available to visitors (www.napb.net). You will discover a comprehensive summary of the subjects that will be covered in the examination in this section. The bulk of the examination will focus on evaluating your ability to administer pharmacotherapy in a manner that is both safe and effective. In addition to that, your capacity to correctly manufacture, combine, distribute, and administer prescription medications will be evaluated. Six primary domains are tested in NAPLEX.
| Domain | Topic | Proportion |
| --- | --- | --- |
| 1 | Obtain, Interpret, or Assess Data, Medical, or Patient Information | ~18% |
| 2 | Identify Drug Characteristics | ~14% |
| 3 | Develop or Manage Treatment Plans | ~35% |
| 4 | Perform Calculations | ~14% |
| 5 | Compound, Dispense, or Administer Drugs, or Manage Delivery Systems | ~11% |
| 6 | Develop or Manage Practice or Medication - Use Systems to Ensure Safety and Quality | ~7% |
3. Practice With the Pre-NAPLEX
The Pre-NAPLEX is a practice test that can be taken online and consists of 100 questions that have been taken directly from previous versions of the exam. You will have a total of 140 minutes to complete the test, and after you have begun the exam, you will be required to finish it all in a single sitting. After you have finished the test, you will be given a report, and the score that you received on the test may be used to determine the topics on which you should spend more time studying.
The Pre-NAPLEX is a test that may be taken more than once, but there is a price associated with each attempt. Your school may organize for learners to take the Pre-NAPLEX in groups, in an environment similar to that of an exam.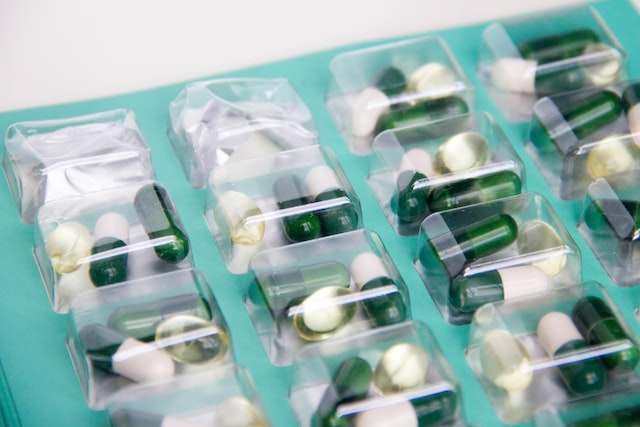 4. Study With Your Portable Devices
Our NAPLEX study apps are available for download on both Apple and Android smartphones. You may use these apps to prepare for the exam. You are capable of learning from any location with the help of these applications, and you can utilize them anytime you have just a few extra moments to go through notecards or answer quizzes.
Your pharmacy school may provide access to eBooks as well. If your school makes the books available, you may be required to sign in to the school site to get access to the books, and this permission may only be available to students of the school.
Read more >> NAPLEX Study Guide: How to Pass the NAPLEX Exam?
5. Become Familiar With the Procedures of the NAPLEX
The NAPLEX Candidate Registration Bulletin contains in-depth instructions about how to register for the exam, the prerequisites to register for the test, the processes to follow on test day, and how to get your progress report. On the day of the test, reducing the amount of tension you feel by making sure you are familiar with all of these regulations can assist.
It is possible that in order to qualify for the test, your state may need particular paperwork. You should also make sure that you are aware of the qualifying days, guidelines, and timetable that are provided in the letter that authorizes you to take the test. In addition, there are a variety of restrictions that will be imposed at your testing center, and you need to understand these restrictions before entering the testing facility to take the examination.
6. Establish Suitable Conditions for Learning
The environment in which you study is an essential component in determining whether or not you will be productive, focused, and successful in achieving your objectives. Your perfect place to study will be unique to you as an individual and might consist of a home office, a local bookstore, a coffeehouse, or any mix of these places.
When you are preparing your space for studying, our advice is to clear it of clutter and turn off any potential sources of distraction, such as your phone and your internet connection. It is recommended to take your phone far from you and disable its Wi-Fi connection to limit access to the internet and social media surfing on the device. During the designated pauses in your studying, you can reutilize your internet and telephone connection.
7. Practice Calculations
Calculations make up a large percentage of the NAPLEX test, as you have most likely already been informed. We suggest reading this subject in full and then arranging frequent and consistent practice periods for it throughout your learning calendar. During the allotted period of 3-4 weeks, this may consist of up to 1 hour of practice questions each day.
The more you practice, the more familiar you will be with diverse questions. When you are preparing for the NAPLEX, it is important to make sure that you utilize the same sort of calculator that will be available to you at the testing venue; normally, this will be a simple scientific calculator.
Final Words
How to study for NAPLEX? Passing NAPLEX is not just a matter of knowledge and experience, more than that, it's about the effort and strategy that you put into your learning and exam-taking process. Most importantly, you need to create a smart and sensible learning method to optimize your results. The above article is a summary of the experiences of many successful people in the NAPLEX exam, and we hope it will be useful to you.