The High School Placement Test, sometimes known as the HSPT, is an exam that needs to be taken by students who would be starting their 1st year at a private high school. You need an HSPT study strategy to perform well on the HSPT. This strategy will teach you what to study when to study it, and how to study it. You won't have to concentrate as intently on individual HSPT subjects because it also assists you in better organizing your time. The following is a list of useful HSPT tips that may be used while developing an HSPT study plan. Check it out!
On this website, we offer thousands of free HSPT practice tests questions to help you thoroughly prepare for this exam!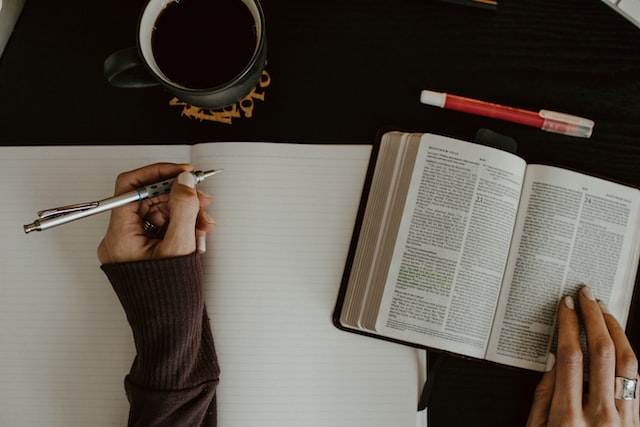 HSPT Tips for Preparation
Have a plan for your academic preparations
Making a list of all of the subjects that you need to review to pass the HSPT exam is the first and most significant step in the process of developing a study plan for yourself. Always keep a written record of your commitments and tasks. This will assist you in formulating thoughts on the things that need to be done.
Gather your academic resources
You must collect all of your learning resources before beginning your preparation for the HSPT. You won't have to waste time studying to look for materials that you can utilize.
Time management
Make sure that all of your obligations, such as courses, assignments, and extraneous events, are noted in your calendar by using either an electronic or paper planner. It will make it possible for you to determine how much time you already have spent conversing and how much time you have left to devote to studying.
Since your timetable doesn't offer much opportunity for studying, you might need to analyze what you can cut down on or how you can examine your calendar to reorganize your time so that you have more time for studying.
Practice as much as possible
Taking practice exams is a great strategy to be ready for the HSPT, even though doing so may be tedious. Participating in practice tests can be beneficial to you in several different methods. You can be aware of both your talents and weaknesses. And organize your time well to respond to queries.
Participate in a study group
Get to know other students who may be interested in taking the HSPT. Participating in a study group could be an effective approach to establishing a regular study routine and keeping yourself motivated to go over everything again.
Create a suitable study space
Make an effort to establish an environment that encourages productive study habits. It might involve relocating the workstation to a more peaceful area of the house or finding a bookstore that is open at times that are convenient for you. Your final objective should be to locate a setting that enables you to study efficiently and makes the most of the time you have available to prepare.
Take care of yourself
During the time that you are getting ready for the HSPT, it is very essential that you focus on your health and ensure that you are going to take care of yourself. You can put in a lot of time learning and getting ready, but you also need to get some workout, make sure you eat right and drink a great deal of water. When it comes to getting ready for the HSPT, following these strategies will assist you in concentrating.
Stick yourself to your HSPT study plan
Be aware that the development of the strategy does not ensure that it will be put into action, although you may have a very appealing strategy for completing the HSPT test. You need to give yourself enough time and make an effort to compel yourself to carry out the design plan to acquire the outcome that you want from your preparation. This strategy will eventually get ingrained in your daily routine and become second nature to you.
Last but not least, take into account that although a study guide can assist you in passing the HSPT, it cannot do it on its own. Your willpower is the single most important factor in determining how well you will succeed in the HSPT.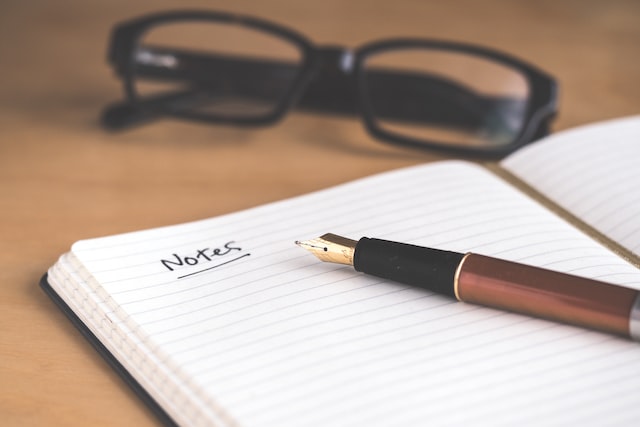 Tutoring and practice tests
You might look in your region for a personal teacher that specializes in HSPT study when you're more interested in receiving individualized education. Some tutoring has their clients take practice tests to determine which subject areas require the most attention. Based on the results of these tests, a personalized study plan is then developed to assist the client in attaining higher scores.
Furthermore, students can enhance their abilities across all 5 domains covered by the HSPT by taking exam preparation seminars and workshops, which are offered by certain educational institutions that demand HSPT results as an entrance requirement. Training is provided either by a school's teachers or by private tutors to students who are enrolled in the eighth grade.
What to Expect on Test Day?
When all of the allotted breaks are factored in, the HSPT typically takes close to three hours to complete. Your child should only bring two number 2 pencils with them, and they should leave their mobile phones and any other technological gadgets at home (unless they have specific permission to use one).
If you paid for the exam via the website, bring the receipt with you to the testing center on the day of the exam. If this is not the case, you will be responsible for transporting the appropriate form of payment with you, such as cash or a personal check.
On the day of the exam, get plenty of rest and eat healthily.

Check that you've had a restful night's sleep before continuing.

Consume a breakfast that is rich in nutrients.

Maintain your alertness by drinking plenty of water and snacking frequently (if allowed in the room)

Visualize success.

Don't lose your cool! Just do your best.

Before beginning each question, you should practice blocking out interruptions and imagining yourself doing what you set out to do.

Reciting an uplifting mantra or finding some other technique to bring your attention back to remaining happy and concentrated might be helpful.
What Are Some Beneficial Test-Taking Strategies?
The following test-taking information has been supplied by the Scholastic Testing Service to aid you in the process of preparing for the HSPT:
Be sure to pay attention to all of the exam instructions.

While reading the questions thoroughly, you should make an effort to avoid spending an excessive amount of time on any one of them. Make informed selections, and then try to provide answers to as many questions as you can. 

There is no penalty for providing an inaccurate answer; rather, the score of a student is determined by the total number of questions that are answered properly.

Check to ensure that the question from the test that you are responding to on the response sheet is the right one.

After the test is over, you should, if time allows, go back and review your answers.
Final Words
There is no reason why taking the HSPT should make you anxious. With the above HSPT tips, you can eliminate the anxiety associated with getting ready for the HSPT exam and then acing it with the highest possible score. Good luck to you!