The technological industry consistently shows signs of expanding in size and scope, and so does the level of rivalry within it. It is only normal that everyone wants to work in the most exciting field, contribute to the development of inventions that will influence the future, and, of course, earn an attractive payment each month.
There are many ways for individuals to differentiate themselves from other applicants; nevertheless, some of these methods are more successful than others. AWS Cloud Practitioner certifications have been more popular over the last several years. Is AWS cloud practitioner worth it? Let's make an effort to address this question.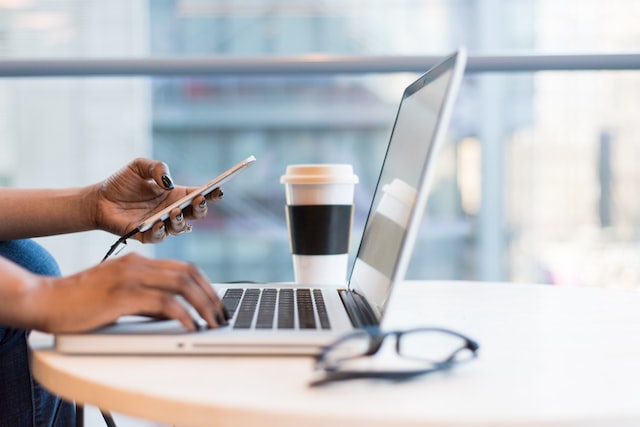 What is the AWS Certified Cloud Practitioner?
Amazon is a provider of certification for the information technology sector called the AWS Certified Cloud Practitioner. A person may become an AWS Certified Cloud Practitioner by demonstrating that they have an overall understanding of the AWS Cloud, unrelated to any particular professional function that they may have had in the past. This is due to the fact that the AWS Certified Cloud Practitioner certification is not intended to specify a particular position or function on an administrative team.
Obtaining the AWS Certified Cloud Practitioner credential demonstrates that you have a comprehensive understanding of fundamental AWS services and the use cases for those services. Besides, obtaining it demonstrates that you are familiar with the billing and pricing methods used by AWS and that you can communicate price, availability, and possibilities to stakeholders. Last but not least, it indicates that you are so knowledgeable about the ways in which the cloud affects your company.
Why Should You Get AWS Cloud Practitioner Certification?
High Popularity
One of the most critical factors why AWS certifications are useful is because cloud computing is becoming more important in the IT industry. All organizations are transitioning to the cloud as a result of breakthrough technologies such as AI and machine learning, amongst others. The vast majority of IT experts believe that the adoption of these cutting-edge technologies is essential for cloud computing. Because of this, if you want to get an edge over your competitors, it is strongly suggested that you work toward earning an AWS Cloud Practitioner certification.
Better-Paid Opportunity
Not only will having an AWS certification look great on your resume, but it may also help you command a better income in the job market. After acquiring their certification, seventy percent of AWS professionals polled reported a compensation boost of up to twenty percent, as shown by a study that was funded for and carried out by Jefferson Frank.
According to a survey that was carried out in both the US and Canada, certified professionals earn an annual average AWS cloud practitioner salary of $113,932, whilst those who lack credentials earn about $20,000 less.
Highly Employable Opportunity
The fact that AWS controls a quarter of the market for IaaS is just another argument in favor of beginning your journey into cloud computing with them. This is more than the total income generated by Google Cloud Platform and Microsoft Azure combined.
If this trend maintains itself over the next few years, industry observers anticipate that AWS will see great expansion. Earning a certification from AWS is a sure bet for those working in the information technology field as well as anybody else who wants to enhance their career and capabilities on this platform.
Good Reputation
When trying to provide value to prospective customers or employers, reliability, reputation, and expertise are very necessary components. These characteristics set apart AWS professionals and provide the groundwork for long-term connections.
When an employee knows that the professional they are hiring has earned an Amazon Web Services (AWS) certification, it implies that the professional has accomplished the extensive training that is required to work on the AWS platform and is capable of completing any tasks that are pertinent to the position. 
Building one's reputation, trust, and knowledge may be accomplished using this method successfully. Demonstrating the breadth and depth of your expertise will only help you build a better and more secure future for your professional life.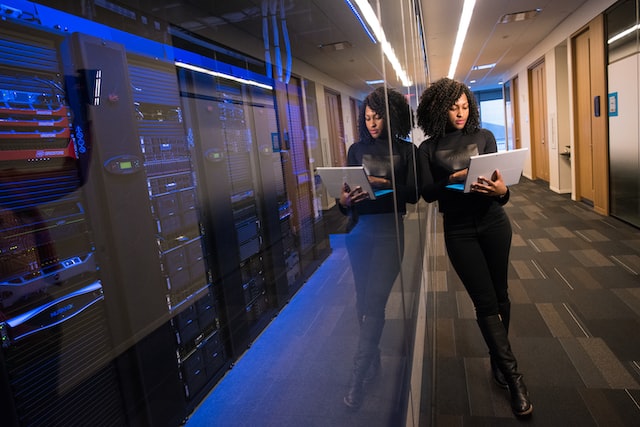 Increasing Demand
The vast majority of businesses are actively seeking qualified candidates with experience in cloud computing. The ability to work with AWS is now in high demand, and it is anticipated that this trend will continue in the not-too-distant future. As a consequence of this, being an expert in AWS is one of the most effective methods to advance your career and increase the likelihood that you will be hired by a high-paying firm.
Is AWS Cloud Practitioner Worth It for Non-Technicians?
The AWS Cloud Practitioner credential is an excellent choice for anyone who deals with IT professionals but who does not have a technical position in the field of information technology. For non-technical individuals who are required to use the cloud on a frequent basis, the AWS Certified Cloud Practitioner certification is an investment that is unquestionably worthwhile.
Non-technical professionals will find the AWS Certified Cloud Practitioner certification to be well worth the investment because it does not delve into technical specifics regarding actual configurations and technical settings. Instead, it focuses on familiarizing candidates with the various categories of services offered by AWS Cloud and demonstrating how these services are intended to benefit a company. 
When you have a sufficient level of knowledge about the tools and services, you will make educated judgments about how to spend your company's money on network solutions, including, and maybe more crucially, how to avoid wasting money on certain options.
Is AWS Cloud Practitioner Worth It for Experienced Network Administrators?
The AWS Cloud Practitioner will not be detrimental to or slow down the work of experienced network administrators who have worked in the field for several years. However, based on where you are in your profession and what your job duties entail, it may not be the greatest certification for you to obtain at this point in time.
Knowing the techniques that make AWS Cloud environments feasible, how they are invoiced and priced, what security and compliance tools AWS provide for network operations, or the value proposition for AWS Cloud utilities is never going to be a negative thing to know. However, this degree of knowledge may not apply to the work of many seasoned network administrators who are employed in a technical capacity.
Is AWS Cloud Practitioner Worth It for Cloud Administrators?
Cloud administrators should absolutely consider earning their AWS Certified Cloud Practitioner certification since it is well worth the investment. You will never depend only on the cloud networking services and tools offered by a single service provider, even if you are really fortunate. Companies rely on a variety of solutions offered by a variety of service providers for a wide variety of reasons, including cost, availability, and interoperability, in addition to a wide variety of more petty, personal ones such as preference.
The degree of knowledge you need to have as an entry-level cloud administrator is analogous to the level of familiarity you need to have with restaurants in your local region if you truly want to impress a date. In other words, you need both. You will, of course, want to demonstrate to your date that you are familiar with all the top locations in the city by being well-versed in all that a variety of locations have to offer. The same may be said for the management of clouds. 
To Sum Up: Is the AWS Cloud Practitioner Worth It?
Is AWS cloud practitioner worth it? In short, taking the time to become an AWS Certified Cloud Practitioner is beneficial for a great number of individuals. The degree of knowledge of cloud technologies that are provided by AWS is beneficial to more people than simply those who work in the IT industry. The certification will provide a level of expertise that will be very helpful to non-technical employees, especially those who make choices or manage initiatives linked to a company's network and cloud operations.
It is worthwhile to become an AWS Certified Cloud Practitioner, particularly for those who are just starting out in their professions and want to understand as much as they can about all of the many cloud services that are available.
On this website, we offer thousands of free AWS cloud practitioner practice test to help you thoroughly prepare for this exam!