Since its creation more than 25 years ago, the CompTIA A+ certification has grown to become one of the most well-known IT qualifications available. Some industry professionals question "Is CompTIA A+ worth it?" due to its roots dating back before the advent of cybersecurity and its continued emphasis on software. Let's examine the CompTIA A+ certification in greater detail so you may make the best choice possible over whether or not to take the exam.
If you are going to get a A+ certification, let's practice with our thousands of  CompTIA A+ Practice Test questions to familiarize yourself with the test format. To download, visit our website for your IOS or Android device. 
What is the CompTIA A+ certification?
CompTIA A+ is a leading certification in computer engineering that is widely accepted worldwide. Most technicians in assembly, repair, and technical support want to own this certificate. CompTIA A+ Hardware Technician training program meets most of the practical requirements of the position collectively known as "IT Technician". Unlike CompTIA which is a much more basic Strata IT Fundamentals certification, A+ is the foundational certification for the professional level if you want to apply as an IT professional.
The CompTIA A+ certification is a testament to your abilities and knowledge in building, troubleshooting, upgrading, and repairing computers. This can also be considered a fairly common request of employers in the field of computer engineering. The CompTIA A+ certification exams are used to accurately assess the knowledge and practical ability of a computer technician after a training period of 3 months. In this new technology era, technicians are all quite demanding of their abilities, so taking the CompTIA A+ certification exam is a smart choice.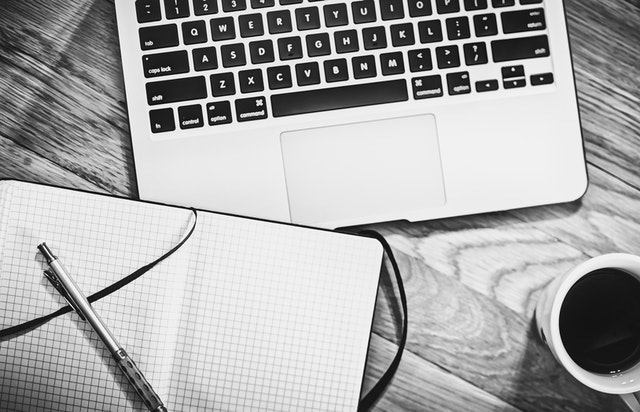 CompTIA A+ Details
| The exact number of exam | 2 |
| --- | --- |
| The exact number of questions | Up to 90 question/exam |
| Type of question | Multiple choice, drag and drop, and PDQ |
| The length of each test | 90 minutes each test |
| Scoring | From 675 and 700 out of 900 scores |
| Recommendation | From 9 to 12 months hands-on in the IT field |
| Required Prerequisite | None required prerequisite |
| Suggested Prerequisite | Approximately 6 months of hands-on experience with hardware and software field |
Key skills of the CompTIA A+
The knowledge in the CompTIA A+ training program focuses on:
Personal Computer Components

Laptop and Portable Devices

Operating Systems

Printers and Scanners

Internet

Security

Safe to use and protect the environment

Communication and professionalism
What types of candidates should consider the CompTIA A+?
The CompTIA A+ certification is for support professionals such as help desk technicians or technical support specialists, field service technicians, computer support analysts, and IT support jobs. CompTIA also claims that the A+ is most suitable for professionals that have to tackle "endpoint management & technical support roles." If you're interested in one of these areas, you should earn your CompTIA A+ certification. However, you should be deeply aware that CompTIA A+ as being the certification that is commonly used in new IT careers and is considered entry-level.
Should you consider attending the CompTIA A+?
The CompTIA A+ is difficult in that it requires two examinations to win, whereas all other certifications from CompTIA as it required one, and it adjusts to positions that are ordinarily the least and most entry-level in innovation bolster. Because of this, the A+ takes an awesome bargain of exertion to gain but numerous experts will have restricted advantage as they advance in their careers to further position levels.
A larger number of cybersecurity experts drop into this category, as they proposed to move to a better level and better-paying positions within a specialized back structure, and thus the CompTIA A+ may have a constrained long-term advantage for them. 
Aspiring or current IT experts that don't need to extend past a bolster part or that need to demonstrate their specialized back abilities ought to consider the CompTIA A+ as an effective method to approve and demonstrate specialized ability.
What experience is required to sit for the CompTIA A+?
It is not really necessary for CompTIA A+ test taker to possess any prior experience for the purpose of sitting for either of the A+ exams, be that as it may, they do suggest 9 – 12 months of involvement. Numerous yearning experts may be able to gain the CompTIA A+ without this level of involvement in case they are able to pick up hands-on encounters through another strategy, such as a classroom/home lab environment, and can satisfactorily think about the exam material.
Because the CompTIA A+ is likely the primary certification exam taken by A+ test-takers, which CompTIA A+ requires an extraordinary bargain of memorization with respect to equipment subtle elements, it is basic that test-takers satisfactorily think about and plan for the CompTIA A+ exams.
How much is the CompTIA A+?
Currently, the CompTIA A+ exam cost is $219 per exam, meaning that the total taken to gain your A+ certification, in case you pass both exams on the primary attempt, is $438. There are regular rebates accessible through preparing materials and preparing centers, and understudies that go to an authorized CompTIA Institute instruction center are moreover qualified for rebates on the exam voucher costs. Likewise, there are regularly other estimating alternatives through CompTIA which will incorporate an exam retake, preparing materials, or a preparing program. Potential test takers ought to shop around for the estimating alternative that best meets their demands.
How long does it take to prepare for the CompTIA A+?
Because the CompTIA A+ takes two exams to gain and as usual is the primary certification that a potential test taker will sit for. Therefore, as a rule, the most ideal period of time that candidates should spend for the A+ exam is usually much more than other normal exams. Individuals who are new to the specialized bolster field will discover that the most suitable period of time of at least 3 – 4 months of continual study is essential to plan for the CompTIA A+.
Even the IT experts that work day by day within the specialized bolster field will discover that a great bit of appropriate arrangement is vital to get ready for the CompTIA A+. The reason is that the CompTIA A+ includes so much detail and determinations that indeed seasoned technicians may not review on a visit premise through their day-by-day work.
Since there are two exams required to pass the A+, and they both relate to computer support, numerous potential test-takers of the A+ select a methodology of planning for both exams at the same time without making a separation between the two exams as well as their content.
Is the CompTIA A+ difficult?
So, is the CompTIA A+ hard? Despite the fact that the CompTIA A+ is an entry-level certification for IT workers, lots of candidates will discover the A+ to be a difficult certification to pass. It is required that CompTIA A+ candidates need to have a careful preparation process before taking these types of professional certification exams.
There are a number of mistakes that candidates make when they recruit errors in their preparation for CompTIA A+ certification or any other IT certification. But now, with this article, you will identify such errors and thus stay away from them. Here are the main mistakes you should look out for:
This is one of the most common mistakes prospective candidates make. So, on the contrary, you should make sure to use a variety of preparation tools in addition to using a dump.
Of course, you don't want to be under the illusion that you're ready to tackle the final exam! So, taking this into consideration, you shouldn't make the mistake of only practicing the questions in the exercise once. To sum up, as a good way to get the full benefit of using rendering, you should make sure to rework the compiled questions over and over until you are sure you have completed the relevant CompTIA exams.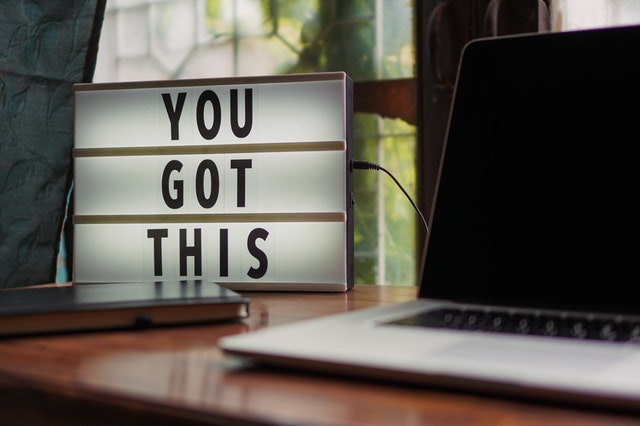 What types of certifications can be comparable to the CompTIA A+?
CompTIA IT Fundamentals+ Certificate
So what is the difference between CompTIA ITF+ vs A+? The ITF+ certification is used for students who want to stick with the IT industry after graduation or who are interested in changing careers. This certification confirms your background in IT and gives you a better understanding of the IT industry working environment.
During the exam, you will have to demonstrate knowledge of networking, infrastructure, IT concepts and terms, applications and software, security, databases, and software development. You can also get more advanced CompTIA certifications depending on your needs.
CompTIA Network+ Certificate
CompTIA Network+ is an entry-level certification that covers networking concepts, troubleshooting, operations, tools, and security, and IT infrastructure. The certificate is designed for entry-level network administrators, field network technicians, apprentice systems engineers, IT consultants, and field network engineers.
To take the CompTIA Network+ certification exam, you need knowledge of configuring, managing, and maintaining network devices, implementing and designing functional networks, and identifying and troubleshooting networks and security. If you decide to stick with the IT networking industry, CompTIA Network+ is a certificate worth your investment, it will help you stand out from other candidates.
Read more >> CompTIA A+ vs Network+: What should be taken first?
CompTIA Security+ Certificate
Security is an important IT skill for any role, so you'll be a priority among candidates if you have a CompTIA Security+ certification. It is also suitable for those who want to pursue positions of network, systems and security administrator, security specialist, entry-level IT auditor, security consultant, and security engineer.
The CompTIA Security+ certification exam will cover knowledge of threats, attacks, and vulnerabilities, risk management, architecture and design, technologies and tools, encryption and PKI, and identity and management access management. With a CompTIA Security+ certification, employers will know you have the ability to install and configure systems to keep apps, networks, and devices secure at a basic level.
In fact, there are a few similarities between the A+ and CompTIA Security+, CompTIA's Network+, CompTIA IT Fundamentals+ (related to networking substance that's moreover included on the A+). However, any comparisons of the A+ to other certification exams can generally be made to equipment or bolster certifications issued by particular computer sellers, such as Dell. Other certifications created and designed by CompTIA are centered on other specialized concepts, such as organizing and cybersecurity.
How famous is the CompTIA A+?
The CompTIA A+ is one of the most seasoned IT certifications on the IT market, having been advertised to yearning and current IT experts for more than 25 years, since 1993. During that time, the A+ has never fallen out of favor, as there are a restricted number of certifications compared to the A+ substance, and CompTIA has ceaselessly upgraded the A+ to current innovation standards.
Because of the solid request for strong computers and offer assistance work area specialists over the past two decades, and the relentless accessibility of the A+ certification, the CompTIA A+ is one of the foremost broadly recognized IT-based certifications ever created. It is said that almost all innovation director or HR proficient that has enlisted encounter within the IT range will have information of the CompTIA A+.
What should be expected on the CompTIA A+ exam?
The CompTIA A+ exams are often considered difficult exams because of their large number of substances, additionally the profundity of that substance that's required for a test taker to know. This implies that there's a part of memorization required to pass the A+ exams, frequently more than what numerous day-to-day computer specialists may be required to know for their occupations.
When deciding to attend the CompTIA A+ exams, keep in mind to be arranged for a modest bunch of PBQ, or performance-based questions that will display an investigating situation. Numerous of these will be multiple-step questions, meaning that it is basic that you just studied the prerequisites completely. Frequently, these PBQ's may take a few minutes to answer. In expansion to these types of questions, CompTIA A+ candidates ought to also anticipate handfuls of multiple-choice questions that inquire around exceptionally particular subtle elements of innovation back.
Remember to read all the questions carefully (and re-reading again after completing all the questions) is imperative, because the meaning of one word in the question can have a critical effect on the expectation of an address. Numerous questions will inquire for a judgment call, by counting words such as "which alternative is BEST" or which ought to you are doing FIRST."
How long is the CompTIA A+ valid for?
Numerous CompTIA certifications, containing the A+, are available for 3 years from the date it is gained. It can be reestablished by winning CEUs, retaking the exam, or taking a higher-level exam, such as the CompTIA Network+.
You can read more details about this question in the article: How Long Does CompTIA A+ Last & How to Renew It in 2023?
Which career job can benefit from the CompTIA A+?
At the end of the course, students can undertake the work of a regular computer technician (PC Technician, Field Technician) or technical support staff (Desktop Support Technician, PC Support Specialist) or more specialized, such as confirming the ability of "Remote Support Technician" or working at Call Centers or regularly having to provide technical guidance by phone.
Is CompTIA A+ worth it?
Yearning cybersecurity experts ought to carefully weigh the venture of planning for the CompTIA A+ versus another higher-level certification, such as the CompTIA Arrange+ or Security+.

Each certification will have certain differences in exam content, exam requirements as well as applicable results. Therefore, you should rely on your financial ability, professional capacity, or personal needs to find and apply for the most suitable certification.

Skipping the CompTIA A+ and moving specifically to the CompTIA Security+ or CompTIA Network+ is doable for most individuals with legitimate thinking about and arrangement. It is our suggestion for most clients.

Consider the CompTIA A+ in case you work or have a passion to work in a technical support position.

Remember that although it is an entry-level certification, the CompTIA A+ is still not an easy certification to gain because this certification will require a careful preparation process of the test-takers.
This post has supplied you with advice and more details regarding the CompTIA A+ certification in addition to providing a response to the question "Is CompTIA A+ Worth It"? We hope you all can have a better promotion preparation process for your IT careers.