People will surely question if a cyber security certification is worth the time and effort required to pass the test. Because the CompTIA Security+ certification has grown in popularity, many would-be exam takers have wondered, "Is the CompTIA Security+ worth it?"
If you want to follow a cybersecurity-related career path, want to add security credentials to your CV, or need to understand network security as part of your profession, the CompTIA Security+ certification is worth the effort.
That all seems simple enough, but you might be asking what makes the Security+ certification worthwhile in comparison to other certificates. Let's take a look at some of the aspects that make the CompTIA Security+ certification such a good choice.
But first, we will go through the overview of this exam. Then don't forget to take our free CompTIA Security+ practice test to pass your real exam with a high score on your first attempt.
What is CompTIA Security+?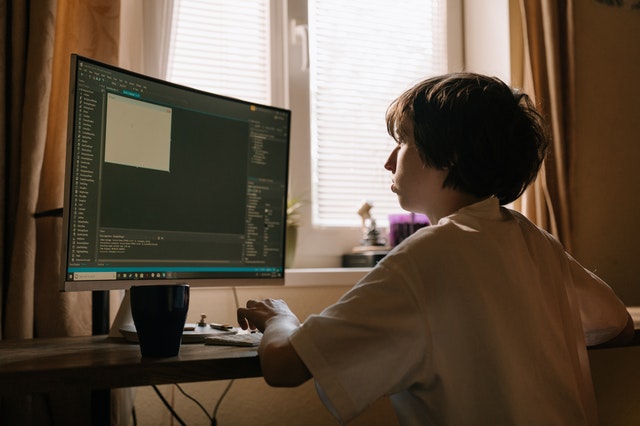 CompTIA is one of the world's leading IT trade associations, with worldwide recognition. Since its foundation in 1993, CompTIA, a leader in vendor-neutral certifications, has issued over two million certificates.
It now provides 13 vendor-neutral certificates in four categories: core skills, infrastructure, cybersecurity, and other professional abilities (project management or training, for example).
The CompTIA Security+ credential is part of CompTIA's Core certification portfolio, which also includes the IT Fundamentals+, A+, and Network+ credentials. It is one of CompTIA's most popular certifications. 
The A+ and Network+ certifications provide a foundation for Security+, which improves technical and networking knowledge. The Security+ certification requires both A+ and Network+ certifications, as well as two years of security-focused IT administration experience.
CompTIA Security+ covers the following IT skills:
Detecting and mitigating threats and weaknesses before they penetrate IS

Understanding the principles of safe virtualization, secure application deployment, and secure automation

Choosing and implementing the most appropriate protocols and encryption

Hybrid settings, such as cloud, mobile, and IoT, require monitoring and security

Identity and access services, as well as management controls, are installed and configured

To support organizational security, install, configure, and deploy network components while analyzing and addressing difficulties

Putting in place and summarizing risk management best practices, as well as the impact they have on the business

Implementing public key infrastructure and installing and configuring wireless security settings

Understanding the concepts of penetration testing and vulnerability scanning, as well as how to identify compromise

Recognizing the importance of compliance.
Read more >> CompTIA Sec+ Salary, Jobs and Certification
Is CompTIA Security+ a difficult exam?
CompTIA Security+, unlike other cybersecurity certifications, has no requirements. This is excellent news for IT workers who wish to enter the field of information security without needing to obtain various certifications.
The CompTIA Security+ certification might assist you in obtaining entry-level employment in IT security. Although this is an entry-level cybersecurity certification, the ordinary individual would not consider it simple. It dives deep into cybersecurity principles and requires a proper preparation.
Some people have an easy time grasping cybersecurity concepts, while for others, these concepts are more difficult to comprehend. CompTIA Security+ will challenge you in some way, no matter what type of learner you are. After all, a simple certification is unlikely to give you the expertise you need to progress in your IT profession.
Although CompTIA Security+ is a difficult test to pass, with the right preparation tools, you may pass it. Even beginners may get CompTIA Security+ with the correct mindset and training resources. Click >> here to take practice tests for the CompTIA Big 3 Certifications
Is CompTIA Security+ a good starter exam?
CompTIA Security+ is excellent for beginning cybersecurity professionals because it has no prerequisites. This isn't to say that obtaining specific IT certifications before pursuing CompTIA Security+ isn't beneficial. CompTIA A+ and CompTIA Network+ are recommended prerequisites for CompTIA Security+.
The CompTIA A+ certification provides a strong understanding of all IT subjects. In an ideal world, every technician would begin by earning this credential. CompTIA Network+ gives you network security abilities that will come in handy as you begin to develop your cybersecurity specialty.
Candidates for the CompTIA Security+ certification should have at least two years of experience in IT administration, preferably with a security focus. This is a suggestion rather than a strict requirement.
Is CompTIA Security+ worth it?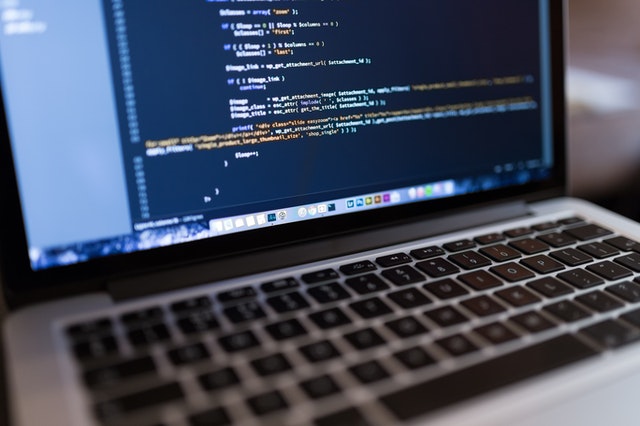 The answer is definitely YES! Let's see some reasons for this answer.
#Reason 1: The US Department of Defense has authorized Security+ to satisfy 8570 requirements
The US Department of Defense (US DoD) has released Directive 8570, which outlines how people working for or within the Department of Defense should be taught and certified if they are involved in cyber security or information assurance tasks.
The Security+ certification has been accepted as a baseline qualification for most of that work, indicating that the Department of Defense recognizes the validity and importance of the CompTIA Security+ certification and, in certain cases, needs it.
A benefit of the CompTIA Security+ certification is that it is appreciated and recognized by the federal government, as well as its vendors and contractors.
#Reason 2: No experience is required to take the Security+ exam
As you advance in your cyber security profession, you'll find that many of the major certifications require you to have a particular number of years of proven experience or to have finished an authorized training program before you can even sit for the test. Some examinations even require you to be "sponsored" by someone who has previously achieved certification.
The Security+ certification, like most others from CompTIA, has the benefit of requiring no prior experience or training. You can take the exam the next day if you want.
Of course, this puts the burden on you, the test taker, to ensure that you're fully prepared, but it's a nice benefit for those just getting started in the cyber security or computer networking fields to be able to get a certification, especially when work experience is scarce and degrees take a long time to complete.
If you studied and were prepared, you could add the Security+ certification to your resume in 60 days or less, which is a major benefit of the certification.
Read more >> 5 jobs that require Security plus certification
#Reason 3: Only one test is required for Security+ certification
The fact that Security+ just requires one test is fantastic. Multiple tests are required for various mid- and higher-level certifications, such as the Cisco CCNP or Microsoft's MCSA, which is acceptable, but it doesn't always correlate to a significant increase in your wage or job prospects, especially when considering the significant amount of extra effort needed.
With a one-and-done certification like CompTIA Security+, the time and effort required to study for and pass only one exam make it much more appealing for you to add to your resume as a test taker.
#Reason 4: Security+ costs cheaper than many other certifications
Certifications aren't cheap, and some cyber security certifications cost $500 or more, which is a lot of money to spend unless you're confident you'll pass.
CompTIA has kept its fees low, even for the Security+ certification, which costs a little more than $300. CompTIA frequently offers student discounts, so if you qualify, you might be able to purchase a voucher for the Security+ for less than $200.
#Reason 5: Security+ training is available almost everywhere
Because the CompTIA Security+ test is so popular, most colleges and universities provide preparation for it at some time throughout the academic year, including online instruction.
In addition, there are other online course materials offered to prepare for the test from various training companies.
Although the quality of these courses varies, there is no shortage of Security+ study material provided at a moderate cost, which is another advantage of studying for the test.
#Reason 6: The high average salary of Security+ certified professionals
On Global Knowledge's list of the top 20 highest paid certificates, the CompTIA Sec+ salary is ranked number 10. The top 20 list also includes the ISC's Certified Information Systems Security Professional (CISSP) certificate, which came in first, and ISACA's Certified Information Security Manager (CISM), which came in sixth.
Security+ is typically one of the first certificates gained by prospective IT security professionals because it is an entry-level credential. It certifies that a candidate has the knowledge and abilities necessary to perform a number of junior and entry-level security tasks, such as penetration tester, junior IT auditor, and systems, network, or security administrator. Security professionals, engineers, and security consultants all use Security+ skills.
The average yearly pay for a CompTIA Security+ Entry Level in the United States is $59,009 per year as of April 3, 2022. Individual wages are influenced by a variety of factors, including job title, years of experience, industry sector, and geographic location.
| | | | | |
| --- | --- | --- | --- | --- |
| Job Title | Annual Salary | Monthly Pay | Weekly Pay | Hourly Wage |
| Security Engineer Cissp | $121,255 | $10,105 | $2,332 | $58.30 |
| Information Security Cissp | $109,417 | $9,118 | $2,104 | $52.60 |
| CompTIA Security Plus | $77,473 | $6,456 | $1,490 | $37.25 |
| Manager Comptia Security | $68,988 | $5,749 | $1,327 | $33.17 |
| Assistant Comptia Security | $64,472 | $5,373 | $1,240 | $31.00 |
While annual salaries for CompTIA Security+ Entry Level range from $41,500 (25th percentile) to $69,500 (75th percentile) on ZipRecruiter, the majority of CompTIA Security+ Entry Level salaries currently range from $41,500 (25th percentile) to $69,500 (75th percentile), with top earners (90th percentile) making $84,500 annually across the United States. 
The typical pay for a CompTIA Security+ Entry Level ranges widely (up to $28,000), implying that there may be several prospects for promotion and higher income dependent on skill level, location, and years of experience.
Read more >> Top 12 Best Security Certifications to Get You Hired
FAQs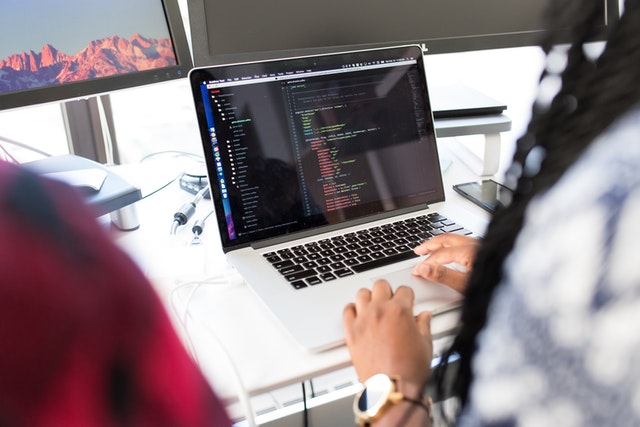 How much preparation is required for Security+?
The amount of time and study required to pass the Security+ test varies from person to person, depending on your past knowledge and experience, but a decent estimate is that you'll need to spend roughly 60 hours studying before taking the exam.
Do you need prior experience to pass the Security+ exam?
We've already stated that you can take the Security+ exam whenever you want, even if you have no prior job experience, but that doesn't mean you should.
If you plan to take the CompTIA Security+ without having any prior technical work experience, you can pass the test, but you must have good computer networking understanding.
This does not imply that you must get such experience in a professional setting or that you must first earn the Network+ certification. It simply implies that you should be proficient in those areas, even though self-study, before moving on to the Security+ network security topics.
Will businesses ask why you have the Security+ certification rather than the Network+ or A+?
Some people are worried about skipping certifications or giving the impression of having a higher-level certification while not having a lower-level certification on the track.
Actually, in most cases, we haven't encountered any examples of companies asking why a candidate doesn't have a lower level certification or holding it against an applicant. Most companies value higher-level certificates and assume that your expertise in less important areas is sufficient.
For more details about this issue, you can read the article "Do you need A+ for Security+" to get a closer view.
The Bottom Line
Security specialists that are well-trained to manage all types of situations are required by businesses. Obtaining the CompTIA Security+ certification is the first step toward becoming an information security professional who can assist businesses in combating and mitigating cybercrime.
It is true that certifications make a difference. Certifications provide IT, workers, with skills that allow them to execute more quickly, and effectively, and typically lead to greater pay. The CompTIA Security+ is an excellent vendor-neutral credential that will add value to your certification portfolio if you're new to the IT security profession and want to prove your abilities to existing or future employers.
Now that you've learned about the benefits of CompTIA Security+, you'll probably determine: "Is CompTIA Security+ worth it?". CompTIA Security+ is a good place to start if you want to work in cybersecurity.
If you've decided to pursue the Security+ certification and need some assistance passing the exam, we've created a practice test to assist you in your preparation.