Obtaining a driver's license is a thrilling experience for everyone. There are several steps you must complete in order to obtain your full G license. Before applying for the G2 and full driving license, you must first earn your G1 license. Is the G1 test hard?  If you are intending to take the Ontario G1 Test, the information and tips provided here will assist you in passing the exam. This blog will cover all you need to know about writing and studying for the Ontario G1 license exam.
Let's get started with our free Ontario G1 practice test to pass your exam on your first attempt.
What should you know about the G1 test?
You must pass the G1 test in order to obtain your G1 license. The G1 test is a written knowledge-based exam in Ontario that covers traffic signs and the laws of the road. It's the first of three tests you'll need to pass to finish the graduated licensing process. It'll be the only written test you'll have to take. In-vehicle road examinations make up the final two evaluations.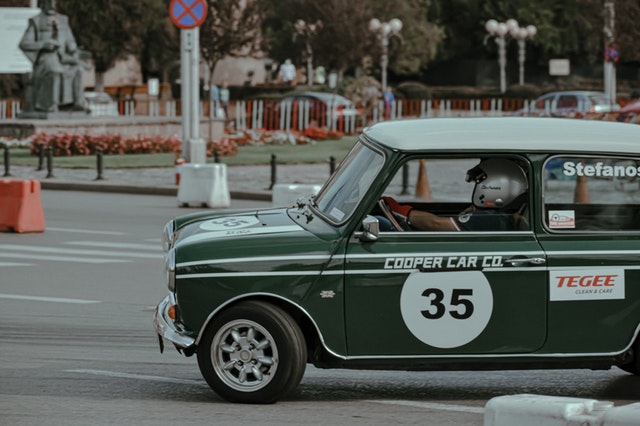 It's important to understand the G1 Test as the first step in obtaining your full G license.
G1 test rules and requirements
Did you know that you must complete three G1 requirements in order to obtain your G1 driver's license? To apply for your G1 Test, you must first meet the requirements as follows:
Be at least 16 years old

Pass a vision exam

Pass the G1 written exam.
Make sure you have your identity documents with your legal name, date of birth, and signature before going to the Drive test center.
You will earn your G1 license once you have met these G1 requirements. You are a new driver who is subject to a number of restrictions.
How many questions are on the G1 test?
The G1 exam has 40 multiple choice questions and the G1 test time limit is 20 to 30 minutes to complete. It contains two portions that you must complete. These are some of them:
Rules of the road (20 questions)

Road signs (20 questions).
The first part of the G1 Test will put your knowledge of traffic signals and lights to the test. There are over 70 traffic signals and lights that must be remembered. Part 2 of the G1 Test will put your knowledge of traffic laws to the test. On Ontario roadways, there are over 90 common driving rules to be aware of.
To pass the written knowledge assessment, you must properly answer at least 16 questions in each area. A total score of at least 80 percent is required.
All of the questions and answers you need are from the Driver's Handbook of Ontario. This book has everything which is necessary to pass the exam.
More information on the G1 written test
The test is written by the Ministry of Transportation (MTO)

This test does not have a time restriction

It can be done on paper or on a computer (at some locations)

It's accessible in a variety of languages, including English, French, and 24 others

It will be graded immediately

It may be accessed at any DriveTest location.
How many mistakes are allowed in the Ontario G1 test?
4 per section. A maximum of 8 mistakes. The G1 exam is divided into two parts, each with 20 questions.
G1 practice tests and how to prepare
The knowledge in the official driver's handbook is used to answer all questions on the G1 exam. Learn all there is to know about the guidebook. Read it again and over until you're satisfied you understand the G1 test rule, principles, and signs.
G1 practice tests are a good way to see how well you know the material before you take the test. On various websites, you may take free Ontario G1 practice tests.
Where can I get the G1 handbook?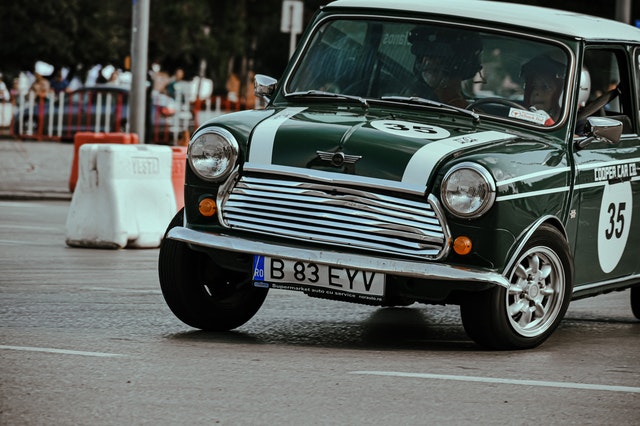 It is highly recommended that you get the ministry-approved G1 handbook to make you feel comfortable and prepare for the test. Many people are intimidated by the sheer amount of regulations and signs. This time isn't only for passing a test, it's also to help you gain confidence in reading signs and interacting with other drivers on the road.
The G1 exam book is available from a variety of sources, including:
DriveTest centre

Service Ontario centre

Local retail stores

Drivers Handbook Online
It will cost $16 to buy the official handbook.
How to book the G1 test?
For your G1 test, you do not need to make an appointment ahead of time. However, you should arrive early and allow enough time to complete the exam. You may have to wait in line to take it, depending on how crowded it is. You'll also have to do an eye test, provide proof of identification, and pay the required fees.
Where to take the G1 licence test
The G1 exam center you should go to is determined by where you live. Your written G1 exam may be taken at a DriveTest Centre near you. To take the exam, you do not need to make an appointment. However, you should arrive early and allow enough time to complete the exam.
How much is the G1 test?
$159.75 for the G1 test. The cost of the Class G1 license is already included in the package. To obtain your G2 license, you must pay a fee that includes your written exam and in-car driving assessment.
What to bring to the G1 test?
Make sure you have valid identification with you before going out to take your exam. To complete the G1 evaluation, you will need the following items:
Proof of identification: Valid birth certificate, passport, proof of citizenship, or permanent/temporary immigration document are all acceptable forms of identity. All documents must be signed by you and must be originals, not copies

Fee for payment: You can pay with a debit or credit card

Glasses or contacts: Bring your prescription glasses or contact lenses with you since you will be having an eye test.
You may need additional documentation to confirm your identification if the documents you give do not contain all of the relevant information, such as your maiden name. To meet the signature requirement, a marriage certificate or a health card might be used as a solution.
How to study for G1 effectively?
Reading the driver's manual is the best way to prepare for your G1 test. Once you've learned the road rules and traffic signs, you may go on to the next step. You may test your knowledge using online practice exams. Despite the fact that they are not similar to the test you will be taking, they provide you with a good idea of what to anticipate. To ensure that you are well prepared for your forthcoming assessment, follow these tips:
Allow plenty of time to read and absorb the information in the handbook. The written test and associated testing process are designed to ensure that you will be safe behind the wheel. Learning to drive is a process that begins with understanding and following the laws of the road. Examine the driving laws and make certain you understand them. Ask an experienced driver or contact the driving office for clarification if you have any questions concerning the handbook.
Is that true that practice makes perfect? Take a range of practice tests to get a feel for the different types of questions. This will boost your confidence. It will also assist you in remaining comfortable throughout the G1 Test since you must have gone through practice several times prior to the actual test. Many of the questions will be the same as the practice tests.
It's critical to practice your answers and improve your test-taking skills, but when the big day arrives, a good night's sleep is your greatest friend. Go to bed early and attempt to get a decent night's sleep after reading the driver's handbook one last time and thinking about the questions you're likely to face.
You will wake up refreshed and ready to go if you have a good night's sleep. You don't want to be fatigued or groggy because this will affect your ability to respond quickly to the questions.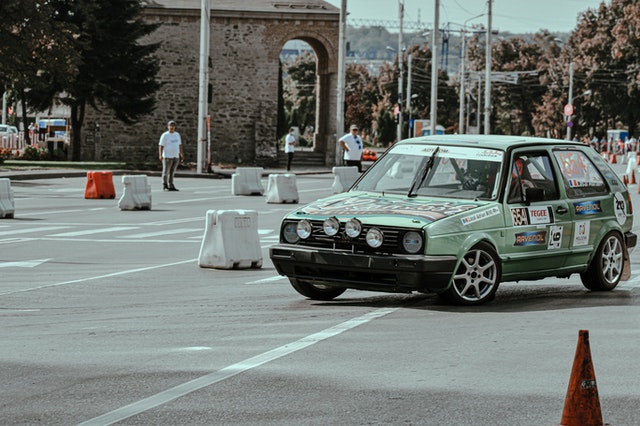 Don't rush! Give yourself plenty of time
When exam day arrives, you don't want to rush or put yourself under extreme stress. Set your alarm for earlier than you think you'll need to get to the testing center, and allow at least 30 minutes to get there.
Giving oneself plenty of time to arrive at the exam center is a smart choice because you never know when you'll face unforeseen traffic congestion or other difficulties. If you've never been to a driving school before, make an appointment for a practice run far ahead of the test date. You may plan your route and estimate how long it will take you to arrive using the practice run.
Pay close attention to the questions
You could rush through the exam because you're anxious about the time restriction, but this can lead to you misunderstanding the questions or answering them wrong. Question-wording might be tricky, so be careful not to misunderstand the questions or any of the answers. Carefully read each question. If you're not sure about an answer, skip to the next one and come back later. Before you submit it to be graded, double-check your answers.
Is it normal to fail Ontario's G1 driver's license written test?
New drivers frequently fail their first try at the G1 written test. In Ontario, failure rates vary from 50 to 70 percent. But don't be concerned. You can repeat the G1 knowledge test if you fail it the first time. The cost of retaking the G1 license is $16.00.
Your results will be good for a year. Retaking the exam within this time frame is in your best interests. Only the sections that you failed will need to be revised. You will have to redo the entire test if you delay more than one year. A G1 license has a one-year validity period.
Return to the main question: Is the G1 test hard?  The G1 exam might be difficult or simple. It is dependent on how much time and effort you invest in preparation. Once you pass, you will have a G1 license and may begin studying for the G2 Road Test! Before taking the road test for your G2 license, each new driver must have had a G1 license for at least 8-12 months.
Although it may appear like becoming a fully licensed driver is a lengthy procedure, you may take it to step by step and learn everything you need to know at your own pace. You may become a confident driver who can handle any circumstance and pass your driving exams with flying colors if you choose the appropriate driving school.