Though not all of the jurisdictions in the US have allowed the massage therapy sector, the vast majority of these states have established a procedure that is at least partly standardized and allows persons to get licensed in the field. The successful completion of a licensing examination is a crucial step in this procedure. NCBTMB vs MBLEx is the two most popular exams within this field.
At the moment, the Massage and Bodywork Licensing Test (MBLEx) is the sole nationwide, entry-level licensing examination that states employ when determining whether or not to provide a license to a candidate. Meanwhile, the National Certification Board for Therapeutic Massage and Bodywork (NCBTMB) only provides the Board Certification Examination (NCETM). Massage therapists who are interested in acquiring additional certifications have the option to participate in this test. So what exam should you choose to enter the field of massage therapy? Check this article for more information.
On this website, we offer thousands of free MBLEx practice test questions to help you thoroughly prepare for this exam!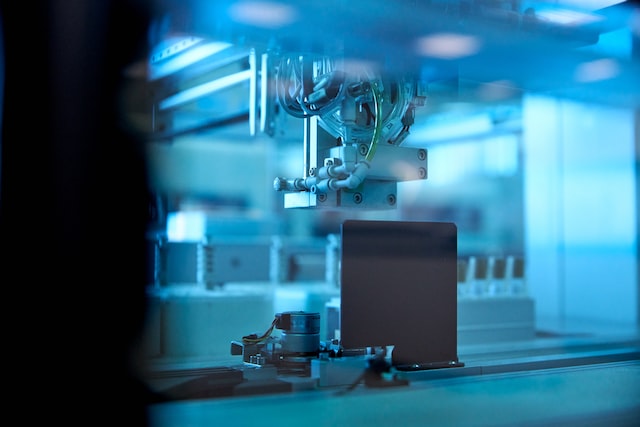 NCBTMB vs MBLEx: What Are They?
MBLEx
The MBLEx was initially made available in the years 2005 and 2006. The FSMTB, a board that was founded in 2005 and is composed of members from each member state board, is the one that established the MBLEx.
Since it was initially introduced, the MBLEx has seen very few significant changes, and it has swiftly entrenched itself as the industry standard for licensing examinations. The test is straightforward to register for, has a price that is affordable, and is recognized by the majority of states that have regulatory requirements. There are presently just MBLEx states, and those states include Ohio and North Carolina, among others.
NCBTMB 
Back in the day, the NCBTMB was the sole test that could be taken to get a license or certification. It was known as "the test." This test assisted physiotherapists in obtaining licenses in jurisdictions that certified physical therapists. Additionally, in areas that did not regulate massage, it assisted qualified massage professionals in demonstrating that they received training professionals by allowing them to add additional letters after their title (NCTMB) in situations in which they were unable to utilize LMT, RMT, or CMT.
At this time, 46 states currently have some type of massage license or regulations in place. Since more states are passing legislation to regulate massage therapy, the NCBTMB is becoming less wanted and less essential.
NCBTMB vs MBLEx: Differences in Format
Format of MBLEx
Candidates have a total of two hours to respond to the one hundred multiple-choice questions that are included in the MBLEx test. On the test, pupils are not given a numerical score but rather a pass or fail outcome based on their performance. Participants who are not successful on the test are given an assessment report that gives them a suggestion about how well they had been doing in each of the 7 subsections of the exam.
Furthermore, participants who are unsuccessful on the test are qualified to apply to retake the test within the first 1 month after their first try. The following is an outline of the exam's seven different parts, along with the proportion of questions that may be encountered in each one.
| No. | Topic | % of Questions | | |
| --- | --- | --- | --- | --- |
| 1 | Anatomy and physiology | 0.11 | | |
| 2 | Kinesiology | 0.12 | | |
| 3 | Pathology, areas of caution, contraindications, special populations | 0.14 | | |
| 4 | Benefits, physiological effects of soft tissue manipulation techniques | 0.15 | | |
| 5 | Client assessment, treatment planning, and reassessment | 0.17 | | |
| 6 | Boundaries, ethics, laws, and regulations | 0.16 | | |
| 7 | Professional practice guidelines | 0.15 | | |
Format of NCBTMB
Students are given 140 minutes to try to answer all of the questions on the NCBTMB test, which comprises a total of 140 questions. Six categories of questions are used to categorize the total of 140 questions, which are as follows:
| No | Topic | % of Questions | | |
| --- | --- | --- | --- | --- |
| 1 | Applied Science, including Anatomy, Physiology, Kinesiology, Pathology/Injury, and Pharmacology | 0.25 | | |
| 2 | Massage Modalities, Techniques, and Manual Force | 0.2 | | |
| 3 | Assessment | 0.25 | | |
| 4 | Professional Communication | 0.15 | | |
| 5 | Laws and Business Practices | 0.1 | | |
| 6 | Professionalism and Ethics | 0.05 | | |
NCBTMB vs MBLEx: Differences in Licensure
The National Certification Board for Therapeutic Massage & Bodywork (NCBTMB) is focused on establishing and developing high standards in the field of massage and bodywork, while the Federation of State Massage Therapy Boards (FSMTB) assists its member boards in their efforts to protect the general public. These two groups have distinct goals and missions that govern their activities.
Both the MBLEx and the BCTMB certifications will be supported and given by their respective boards: the FSMTB for the MBLEx and the NCBTMB for the NCETMB (popularly used as NCBTMB) certification. In the majority of states and territories, acquiring a license to practice massage therapy requires first demonstrating that one has obtained a passing score on the MBLEx examination. Its goal is to protect the general public from harm by laying forth entry-level requirements for the profession and making it mandatory for individuals to demonstrate that they meet those standards. As a licensing examination, the MBLEx was established by the FSMTB with consideration given to the standards imposed by regulatory organizations.
Accreditation from the NCBTMB enhances the massage therapy profession by giving recognition, which is achieved via the establishment and enforcement of professional standards. This process is owned by the NCBTMB, which will be answerable to the individuals it certifies rather than to the state or national entities it regulates. The National Certification Board for Therapeutic Massage & Bodywork (NCBTMB) makes use of its very own examination to determine whether or not a particular massage therapist fits the prerequisites for receiving certification.
The Board Certification that is offered by the NCBTMB is going to be the highest degree of certification available in the profession of massage therapy. Students who are interested in pursuing a higher credential could benefit from obtaining the NCBTMB Certification.
Which Exams Provided You "National Certification"?
The NCBTMB was utilized as an optional licensing test in addition to a licensing examination for entry-level positions. When you have completed the NCBTMB, you will be able to append either the initials "NCTM" or "NCTMB" to the end of your title. Whenever you resided in a state that did not have any academic requirements or certification rules (for example, states in which you could not use the title "LMT" since there was no licensing board), this was of the utmost importance to you.
Since the majority of states now govern and license physical therapists, the NCBTMB needs to develop to keep up with the times. Both the NCETM and the NCBTMB are currently utilized in the same capacity as the MBLEx, namely as tests for the first certification. You can obtain your certification and the vital initials "LMT" after your title by passing the entry-level licensing tests (or CMT, RMT, LMP).
In days gone by, once you passed the NCBTMB, you also might state that you had been "nationally accredited," which was a word that was a bit ambiguous at the time. When you were "Nationally Certified," it did not mean that you had a nationwide license that allowed you to work in any state; rather, it meant that you had been accredited by a national governing board.
Recent changes made by the NCBTMB include the introduction of a new "board certification" in place of the NCBTM certification.
Final Words
Both NCBTMB vs MBLEx is popular and prestigious massage therapy exams throughout the US that you can consider taking in case you want to enter this industry. Though each exam follows a distinct mission, both of them can be beneficial for you to some extent. Good luck!