In order to prepare for any of the Network Troubleshooting tests, what should you study? You may learn everything you need to know in our free 1001 Hardware and Network Troubleshooting Study Guide. To make sure you're ready, we'll go over all of the terminologies and techniques you'll encounter on the exams. Next, you can look over our sample questions for additional practice before the test.
Although it's important to understand how networks and equipment operate and what makes them unique, you also need to know what to do when they don't work as intended. You'll be playing the role of "doctor" sort of, so you'll need to have a good strategy in place for handling problems. Learn about the steps you can take to ensure a successful outcome for everyone by using this study guide.
Visit our websites to get more information and take our hundreds of free CompTIA A+ Practice Test questions to get ready for your exam. To download, visit our website for your IOS or Android device. Check them out now!
General information – Network troubleshooting
Over a quarter (27%) of the CompTIA A+ Core Series 1001 test is devoted to questions on this subject, so you'll need to be well-versed in the material. Furthermore, each of these questions will be linked to a scenario that is presented in the question introduction. So, based on your understanding of correct processes, hardware, and network ideas, you'll need to decide what you'd do in that case.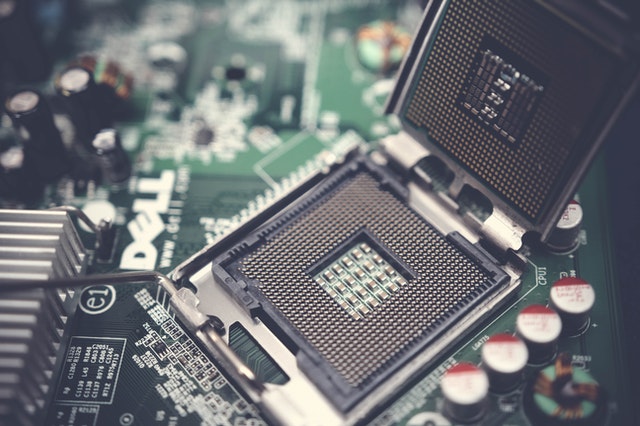 Methodology (scenario)
Consider the following scenario:
"You begin checking over the issue tickets in your queue after arriving at work and logging into your system. You get a call from Mary in accounting while you're dealing with them. She is unable to log into the system and has a 15-minute meeting. She is furious because she is unable to access her meeting files and complete her preparations."
What are your first words to her? What's the best way to troubleshoot this? Before making any modifications to a system, make sure you've thought about all of the company's rules, processes, and implications.
Determine the problem
While there are several options for dealing with the condition described above, it is up to you, the professional, to identify the issue. Always remember that users don't always tell you everything, particularly when emotions are high and the possibility of not being prepared for their supervisor is a looming possibility.  Simply calming down the user might help to turn the conversation in the proper direction.
Create a Theory
Maintain a simple approach. Always be skeptical of the apparent and never assume that anything is irrelevant. You may believe that being connected to the network is common sense, but the user may not be aware of this. Develop a theory (or two) about the situation based on your ability to ask probing questions. Another thing to keep in mind while you create your idea is that this problem has most likely already been encountered by someone, somewhere. The Internet can be your best friend or greatest adversary, and knowing how to analyze what you learn from it is an important skill.
Put the Theory to the Test
You must test your theory once it has been formed. On a time-sensitive issue, or if you are certain the theory is correct, you may put it into practice using business rules and/or procedures. In an ideal world, you'd be able to duplicate the problem in a testing (or laboratory) setting for verification. This isn't always the case, so be prepared to put your theory to the test at any time.
The Action Plan
Always keep in mind that your company's rules and procedures take precedence and should always come first before implementing any strategy. The decision you make may have impacts for the entire company, but it may be necessary depending on the scope of the problem. Is it necessary for the firm to shut down or only a computer to fix the problem? Is it possible to plan this around the user's working hours? Is it required to take place right away? All of these concerns should be addressed in your action plan.
Verify
Is your solution capable of completely resolving the issue and returning all systems to normal operation once implemented? Is it possible for the user to access all documents and functions? Is there any way to keep these problems from repeating?
Document
Document The importance of adequately documenting concerns cannot be emphasized. Everything you did from the time the user contacted you until they were back online, including indicators, findings, actions, results, situations, and so on. To keep this information safe, your firm should establish a repository (also known as a knowledge base). It should also be feasible to share your findings with your colleagues in case a similar problem arises in the future.
Motherboards, RAM, CPUs, and Power (scenario)
Some of the most prevalent symptoms of problems in this area are listed below. When these sorts of hardware components start to fail, a variety of scenarios might occur. Let's assume Jim from the mailroom calls the help desk to complain about his computer being fast. What should be some of your initial questions for him? It could be a good idea to start with his workstation's specs. If he only has 2 GB of RAM installed and is using memory-intensive software, this might be the source of his slowness.
Unexpected shutdowns

System lockups

POST code beeps

Blank screen on bootup

BIOS time and setting reset

Attempts to boot to an incorrect device

Continuous reboots

No power

Overheating

Loud noise

Intermittent device failure

Fans spin—no power to other devices 

Indicator lights

Smoke

Burning smell

Proprietary crash screens

Distended capacitors

Log entries and error messages
Hard Drives and RAID Arrays (scenario)
Clicking, grinding, whining, and whirring are all indications that your hard drive is failing. A Solid State Drive (SSD) won't make much noise, but a regular hard disk drive that rotates at breakneck speed may (5400 rpm, 7200 rpm, 10000 rpm, and beyond). The following is a shortlist of indications that a hard disk is about to fail (or has failed, in some cases). Server hard disks are a little harder to see because they're usually kept in a server room alongside other servers. These areas might be quite loud.
Turning off the overhead lights and keeping an eye on the hard drive indications is a recommended server room practice. If an amber light appears, troubleshoot this server further. There are many software platforms that will tell the operator (in the case of servers) about the hard drive's "health," but nothing beats manually examining it on a regular basis.
Read/write failure

Slow performance

Loud clicking noise

Failure to boot

Drive not recognized

OS not found

RAID not found

RAID stops working

Proprietary crash screens (BSLO/pinwheel)

S.M.A.R.T. errors
Video, Projector, and Display (scenario)
Consider the following scenario:
The Chief Financial Officer (CFO) has started a meeting with the "C" level officers (including the Chief Executive Officer, CEO) at your company, and the projector won't turn on, according to a call to the help desk. This has happened in the past and will continue to do so in the future. What's the next logical step?
Some of the most frequent symptoms to check for are listed below. Keep an eye on those projector lights; they may become rather hot!
VGA mode

No image on the screen

Overheat shutdown

Dead pixels

Artifacts

Incorrect color patterns

Dim image

Flickering image

Distorted image

Distorted geometry

Burn-in

Oversized images and icons
Common Mobile Devices (scenario)
Mobile devices, including laptops, desktops, and other PCs, are here to stay. The only difference is that they're much, much smaller. Mobile devices, which are small and portable, might be considerably more difficult to troubleshoot than conventional devices. The amount of repair you are expected to conduct on these will be determined by your corporate policy. You may not be compelled to touch the device if it is your own property.
Common Signs and Symptoms
With reference to mobile devices, the following are some pretty typical signs and questions you should ask. Before beginning a big repair, make sure your workspace is clean and that you have adequate lighting.
No display

Dim display

Flickering display

Sticking keys

Intermittent wireless

Battery not charging

Ghost cursor/pointer drift

No power

Num lock indicator lights

No wireless connectivity

No Bluetooth connectivity

Cannot display to the external monitor

Touch Screen non-responsive

Apps not loading

Slow performance

Unable to decrypt email

Extremely short battery life

Overheating

Frozen System

No sound from the speakers

GPS not functioning

Swollen battery
To Disassemble
Dismantling computer systems, large and small, should be done with care. It is critical to keep track of everything. Each portion has a certain role, and if it is not returned to its original function, it may be devastating. Online diagrams are usually available from the manufacturer.
Document and label

Organize

Refer to resources

Tools
Printers (scenario)
You'll need to be able to troubleshoot printers in a particular scenario. Despite the fact that much information is now sent digitally, printers continue to be used in offices, and IT personnel must be familiar with diagnosing and maintaining them. The most prevalent printer types in offices are inkjet and laser. Impact and thermal printers are two less popular printer kinds. Printers can be linked to a computer directly for local usage or shared across a network.
Common Signs and Symptoms
With reference to printers and printing difficulties, the following are some pretty frequent symptoms, troubleshooting techniques, and questions to ask.
Streaks

Faded prints

Ghost images

Toner not fused to the paper

Creased paper

Paper not feeding

Paper jam

No connectivity

Garbled characters on paper

Vertical lines on the page

Backed-up print queue

Low memory errors

Access denied

Printer will not print

Color prints in the wrong color

Unable to install the printer

Error codes

Printing blank pages

No image on the printer display

Multiple failed jobs in logs
Wired and Wireless Networks (scenario)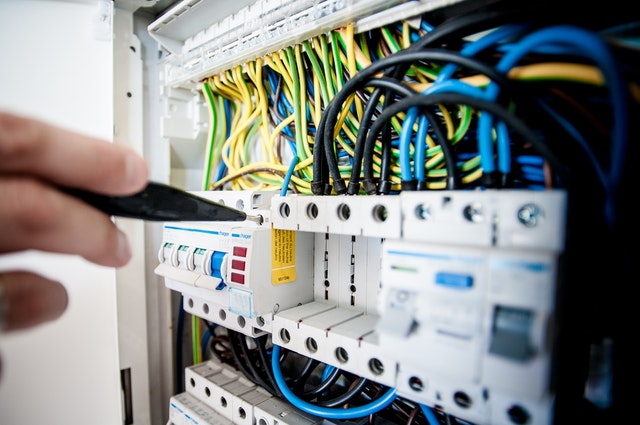 You'll need to handle typical wired and wireless network issues in a given situation. Today's computer relies heavily on networks. A breakdown in network access has a high probability of prohibiting users from accomplishing their tasks or accessing information. It must be adequately addressed.
Common Signs and Symptoms
With regard to networking and connection difficulties, the following are some pretty frequent symptoms, as well as the related troubleshooting methods and questions you should ask.
Limited Access to the Internet
When a device is linked to the network but cannot reach outside the local network, it is said to have limited connectivity. It's possible that certain local resources will be unavailable.
This is commonly caused by an erroneous password on Wi-Fi networks. Attempt to reconnect to the Wi-Fi network with the proper password.
The problem is generally caused by the device not receiving an IP address from the DHCP server on wired Ethernet networks. Or if it has a static IP address that isn't compatible with the router's network settings. Is the device's IP address manually configured? Is the default gateway appropriately set and matches the IP address of the network router? Is the device allocated an IP address while using dynamic IP addresses? Is it within range of the router on the same network?
Resources that are not accessible
You may be able to access some network resources but not others at times. You can, for example, print to your workplace printer but not to the Internet. Alternatively, you may be able to view the site pages but not your email.
When a device can access local resources but not the Internet, the router that offers Internet access should be checked first. With a ping test, can you contact the router on the network? Is the router linked to the Internet, or is there a problem with your Internet service?
Local access to network resources and addressing issues include Shares, Printers, Email, No connectivity, APIPA/link-local address, Intermittent connectivity, IP conflict, Slow transfer speeds, Low RF Signal, SSID not found
We really hope that your test preparation has been aided by our free 1001 Hardware and Network Troubleshooting Study Guide. For further practice tests and other study materials for different sections, see our website.