OSCP vs CEH: Which certification is suitable for you? However, despite the fact that the OSCP certification for penetration testers are more difficult to get than the CEH certification, individuals who are serious about their vocation will find that it is well worth their time and effort to pursue it. When it comes to non-penetration testing, the CEH is a superior choice.
In the below article, we will analyze the similarities and differences between these two certification exams, as well as demonstrate why professional penetration testers should prioritize the OSCP if they choose to focus on either of these two credentials. Now, let's get started!
General Information of OSCP vs CEH Certification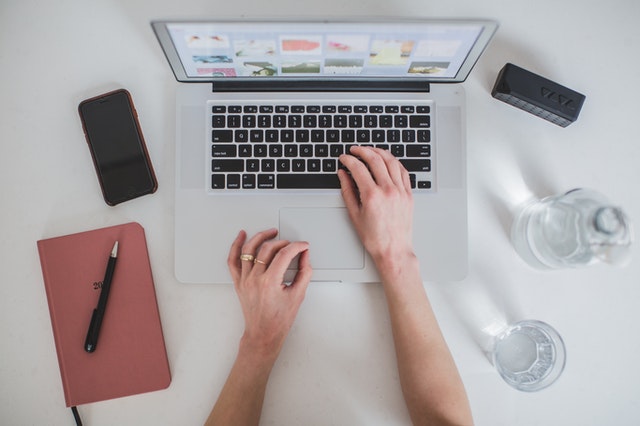 The Offensive Security Certified Professional exam is the organization's certification examination at the lowest level, however, it is not considered an entry-level exam. OSCP is the acronym for this exam. According to Offensive Security, the purpose of this course is to prepare students to take a "serious and meaningful step into the arena of professional penetration testing."
The Offensive Security Certified Professional certificate was developed so that professionals may exhibit their ability to conduct effective attacks and demonstrate their skill in doing so. In order to pass the exam, you will need to hack and take control of 50 targets across three networks within 24 hours. 
The next step is to compose a report in which you detail what you accomplished and how you did it. Hacking expertise shown across a broad variety of environments and applications is required for OSCP certification.
The Certified Ethical Hacker (CEH) credential may be earned by passing an exam administered by the EC-Council. As with the OSCP, this certification is not for beginners; rather, it is designed to validate an individual's expertise in the "specific network security discipline of Ethical Hacking from the perspective of a vendor-neutral viewpoint." 
The CEH has been around for a considerable amount of time and serves as an industry benchmark for offensive security specialists. The NICE 2.0 Cybersecurity Framework is employed by both the commercial companies and the federal government of the United States, and the CEH is vendor-neutral.
On the CEH test, which lasts for four hours and is timed, there are 125 questions that need a multiple-choice response. It is split into seven different parts, each of which is a test of a different component of the educational program. The EC-Council, which provides more information, provides the following statement:
Certified specialists in information security should be knowledgeable in both traditional and ethical hacking methods.

Ensure the general public is aware that those with credentials have met or exceeded the basic requirements.

Promote ethical hacking as a distinct profession with its own set of rules.
Both of these credentials in the field of cybersecurity have a focus on penetration testing and ethical hacking as their primary areas of study. Because penetration testing is not often considered to be an entry-level discipline, it is very improbable that a person who specializes in cybersecurity would choose to take any of these exams as their first step toward becoming certified.
Who Are the CEH and OSCP Certifications Intended for?
Both the OSCP and the CEH certificates are available to current IT or cybersecurity professionals who are interested in either specializing in penetration testing or at the very least expanding the breadth and depth of their existing skillset. 
Both of these organizations provide credentials in ethical hacking and penetration testing, the purpose of which is to act as the first step in achieving a career as an ethical hacker or penetration tester. Both organizations provide certification exams for penetration testing at the advanced level for anyone interested in either of those fields.
Should You Get Your OSCP Certification Or Your CEH Certification?
From our point of view, information technology or cybersecurity professionals should only pursue OSCP or CEH certifications if they satisfy the requirements listed below.
Have a minimum of two years' experience gaining experience in the area of cybersecurity.

Already passed a different kind of certification exam 

Have some experience working with Linux 

Want to add penetration testing skill
Since these credentials are not for beginners and penetration testing is not a skill that beginners often possess, it is vital to have some knowledge in information technology (IT) or cybersecurity, preferably connected to networking. Your ability to breach security and get unauthorized access to a computer network will be evaluated.
According to Offensive Security, the OSCP is not intended for those who are working toward becoming professionals. Make sure that you have some experience working in the field of networking or security before you attempt these examinations.
A CompTIA Network+ or Security+ certification is a desirable addition since it carries with it additional benefits. You should have already passed one certification test under your belt before attempting the OSCP or CEH. This will allow you to get some valuable experience in the testing environment before you go on to something more challenging. 
Workers in information technology and cybersecurity should be aware of how successfully they test as well as how to test in order to profit from it. As a consequence of this, gaining some experience with credentials at the entry-level is strongly encouraged.
It is strongly recommended that you brush up on your understanding of Linux before attempting any of these tests. Penetration testers generally prefer Linux, and OSCP is based on the Kali Linux distribution. 
If you've only worked in a Windows environment in the past, or if you haven't worked in any environment at all, you should spend some time studying Linux and how it operates, as well as how penetration testers use it, before seeking one of these certifications.
In addition to having the capacity to do penetration testing, you need to have the drive to learn about it and put what you learn into practice. Most individuals find penetration testing to be really interesting; nevertheless, taking into consideration the amount of time and effort necessary to get either of these certifications, it is essential to ensure that this is a field in which you are truly interested in working.
Which Should You Take, the CEH vs OSCP?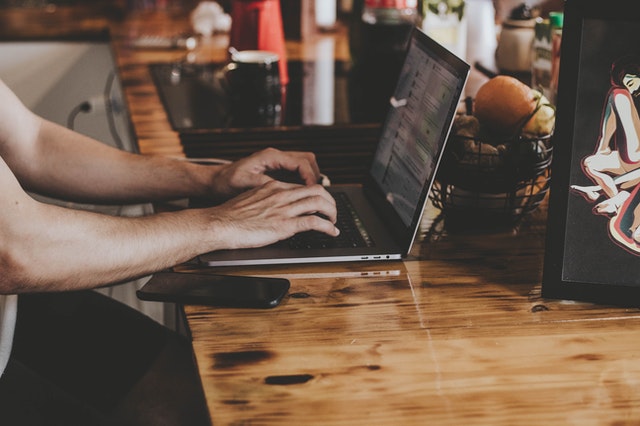 If you've already completed the prerequisites and are still interested in pursuing a certification route that focuses on penetration testing, read on to learn more about the OSCP and CEH certification tests.
Exam Requirements
There are two paths that one may take to prepare for the exam and then go on to take it in order to become an EC-Council Certified Ethical Hacker. The cost of the CEH is $850, and this includes taking the course authorized by the EC-Council. There may be differences in price based on your region, whether you complete the course via an approved training provider rather than directly from EC-Council, and whether or not you select a package that includes lab time or an exam voucher. 
On the other hand, it would seem that the EC-Council does not mandate a certain minimum standard of previous knowledge in order to sign up for the class. Even if you've already completed the CEH training, you still need at least two years of relevant work experience in order to be eligible to take the Certified Environmental Health Specialist exam. 
You can find this advice on their test roadmap, but it is not a necessity, and it is most certainly unneeded if you already have a basic grasp of network security.
The OSCP does not go into great detail on the minimum number of years of experience that candidates must have before taking the OSCP exam. Offensive Security suggests that in order to prepare for the OSCP exam, you should first take their course on Penetration Testing Using Kali Linux. The way that they phrase their recommendation gives the impression that they consider a candidate's readiness to be determined by their successful completion.
The course "Penetration Testing with Kali Linux" is designed for working information security professionals, and Offensive Security suggests that those with prior experience in networking or security would be the most suitable candidates for the program. Anyone who is interested in finding work in Offensive Security has to be able to demonstrate all three of the following skills:
TCP/IP networking knowledge is a must.

Having some familiarity with Linux is a plus.

With some basic Python or Perl knowledge, Bash scripting skills are a bonus

As a general rule, it's preferable to go beyond these standards than under them.
Both Offensive Security and EC-Council provide pre-exam training, however, candidates seeking certification via EC-Council do not need to have any previous knowledge or expertise in order to take advantage of this option. You would be well served to acquire some of that hands-on experience beforehand, regardless of whether you intend on taking the CEH course or the exam. This would be in your best interest.
Exam Cost 
The OSCP test and the CEH examination both have high costs; however, the CEH examination seems to be much more expensive. If you decide to take the CEH exam with Pearson Vue, the exam voucher will set you back the standard price of $1,199 at the moment. EC-Council, the organization that is responsible for delivering the CEH, also offers the course remotely, and if you do so, the price drops to $950. 
Remember that this does not include any kind of instruction, homework, or supplementary learning materials.  
In addition, you will be required to pay the non-refundable application cost of $100 even if you decide against going through the program. As was previously mentioned, the price of CEH training is now $850; however, this amount is subject to change in the future and might be more or cheaper. The cost of obtaining the CEH will shortly become prohibitive.
It is important to remember that the cost of the CEH exam as well as the training might vary greatly from one provider to the next. Aside from finding some price alternatives, we also found that there are plenty of extra-cost options based on whether or not the training was purchased, whether or not everything was purchased in bundles, and where the customer resides. 
It is also important to keep in mind that even if you do not intend to enroll in the CEH training course, it is still in your best interest to investigate the many alternative options available to you. In this instance, we have done all in our power to give the most accurate cost estimate that we have been able to locate, but the choice is ultimately up to you.
The price tag that the OSCP offers appears to us to be considerably more reasonable. At the current time, a ticket for the exam may be purchased for as little as $850; however, this price does not include the mandatory training nor does it include a license to utilize their hacking lab for 30 days. 
To put it another way, you may think of the cost of the exam as being equivalent to almost nothing because of the value of the course on its own. In the event that you accidentally fail the OSCP exam, you have the option of purchasing a retake ticket for only $150 and purchasing more lab time if you so want.
Although the OSCP appears to provide more cost-effective alternatives and a more transparent price structure, certifications in cybersecurity are never inexpensive, and you should plan on spending several hundred dollars or more just to get one of these credentials in the first place. 
In the end, however, the OSCP appears to be the certification that offers the most cost-effective alternatives. You will have a greater chance of succeeding on both the training and the test if you prepare yourself well.
Exam Difficulty
This doesn't even come close. If you have ever attempted to pass the OSCP exam, you are aware of how challenging it is. You will be required to do a live network hands-on penetration testing exercise for a full twenty-four hours without being prompted with any questions as part of the Open Security Certification Program (OSCP). 
In the event that this is not sufficient, you will have to submit your findings and documents for certification within the following twenty-four hours. Because of this, the OSCP is a test that lasts for 48 hours and involves a significant amount of documentation in addition to accurate reporting of the findings. 
If you want to be successful on this test, you will need to pay careful attention to the specifics that are being asked of you and efficiently utilize the time that you have available.
Compare this to the Certified Ethical Hacker test, which has 125 questions with multiple-choice answers and demands a time commitment of four hours. In a testing center, the examination will be carried out. 
On the other hand, when contrasted with the OSCP and CISSP certifications, the four-hour exam seems to be a breeze comparison. In comparison to many other certification tests, such as the OSCP and CISSP examinations, this one is much shorter.
However, one thing to keep in mind is that despite the fact that the CEH exam is less complicated, this does not necessarily indicate that it is superior. It is important to give serious consideration to the worth of these certifications as well as the possible impact they may have on one's future portfolio and career. In the following paragraphs, we will talk about the benefits that we get as a direct result of all of that labor.
Employability
Acquiring either the CEH or OSCP certificates is a good way to increase your chances of being hired by a variety of companies since these certifications are quite desirable to companies looking to hire new employees. Despite the fact that non-technical HR managers are more likely to be acquainted with the CEH title, it is likely that these professionals do not comprehend the differences between the two degrees.
The hiring managers who are penetration testers themselves or who supervise them will be acquainted with both credentials, so you won't have to explain either one to them. In contrast, recruiting managers who supervise penetration testers will not be familiar with either credential.
On the other hand, it seems that OSCP holders demand a greater degree of esteem among IT recruiters and penetration testers. Because of its duration, which consists of a 24-hour followed by another 24-hour exam, many of the penetration testers we spoke to commended the OSCP exam for its level of difficulty and its hands-on approach.
DoD Approval
People who are interested in working with the government are required to have a DoD 8570 baseline qualification, which is the Certified Ethical Hacker certification. There are four jobs within the field of cybersecurity service providers that need a security clearance, in addition to a number of jobs inside the government that require this qualification.
Because the OSCP does not have DoD clearance, this might potentially have an effect on the route that you choose for your career. Even if the certification has not been evaluated and accepted, this does not mean that it is not acceptable to the Department of Defense (DoD).
Recertification
Your Certified Ethical Hacker credential will be active for a period of three years beginning on the day you pass the examination required to get it. Credits in ECE, often known as electrical and computer engineering, are necessary to get the CEH certification. You are required to pay an annual membership fee with them, regardless of how many certifications you may already possess with them. The cost of membership for one year is now $80.
Your OSCP accreditation does not need to be renewed since it is not needed by the organization. "Our certifications don't expire or need to be renewed," adds Offensive Security, which may be apt for a professional who has been working in cybersecurity for such a long time since it shows how dedicated they are to the field.
Salary
The average compensation for candidates who have a CEH is up to $82,500 per year, but the average salary for an OSCP is over $100,000 more. IT professionals make an average of $62,500 a year on average. Although both CEH and OSCP are lucrative certificates to achieve, the OSCP delivers a more substantial instant wage increase.
Keep in mind, however, that they are only averages based on individual measurements. In the long term, CTOs and CIOs with CEHs will likely outperform expert technologists with OSCPs, depending on their career path. You should choose a professional route that interests you, and then seek qualifications that will help you achieve that career objective.
Is Certified Ethical Hacker Worth It?
Is CEH a good certification? It is possible to get the CEH pen-testing certification while also having it recognized as a well-known credential in the industry. The CEH is a good place to start if you've never done any penetration testing before since it's well-known and not too difficult to get.
Compliance
More than merely doing penetration tests, you should prioritize obtaining a CEH certification. Even if you've been working in the area for a while, earning this certification will offer you a deeper grasp of network security than simply the theory behind it. Testing for penetration makes it easier to ensure business continuity and decreases the amount of downtime experienced by IT.
According to research conducted by Gartner, the cost of an IT outage rises to $5,600 every minute. If you have CEH certification, you will be able to do penetration tests, and you will also be able to determine how often such tests are performed. 
You may also provide the companies with recommendations for the kind of security measures they should invest their money in instead. As an information technology specialist, your market value and flexibility will increase according to the amount of knowledge and experience you have.
Vulnerabilities are better understood
Criminals that operate online are always looking for security holes to exploit. Even while they will almost always find new ways to exploit and benefit from IT infrastructure, it will almost always be constructed using the same standards and procedures. 
If you have a comprehensive understanding of the vulnerable areas and potential risks that exist inside your network, you will be in a better position to protect and defend it. Obtaining the CEH certification is required if you want to have a better understanding of how harmful potential vulnerabilities are and how susceptible your company is.
Wages have gone up
The skills you acquire via participation in this program are much more valuable to these companies than any piece of paper you may possess. 
Because of the breadth of your skillset, you will be in a position to aid in the protection of businesses and the reduction of needless losses that arise from IT downtimes. These businesses recognize the significance of you as a valuable asset that it is essential for them to possess in order to protect their market from slipping into the wrong hands.
According to the findings of the study, the annual salaries of CEH-certified IT specialists are much greater than those of professionals who are not qualified. Even if you are earning a solid wage at this point in your IT career, there is always the opportunity to make a little bit more money.
Recognized by Human Resources Departments
HR departments and recruitment managers may be familiar with the CEH name, which may provide those who have obtained certification with access to further professional possibilities. If an employer does not acknowledge a certain certificate, then that credential does not have the same value as one that is considered to be more renowned.
CEH is Available at Pearson Vue
It is impossible to emphasize how convenient it is to take a test in a designated testing center. Even while it is conceivable for a testing location to have a horrible internet connection or a computer breakdown, none of these things are your responsibility nor are they your fault if they do occur. 
Because of my own tastes, I find that the structured environment of the testing center is more appealing than the unpredictability of remote access.
Is Offensive Security Certification Worth It?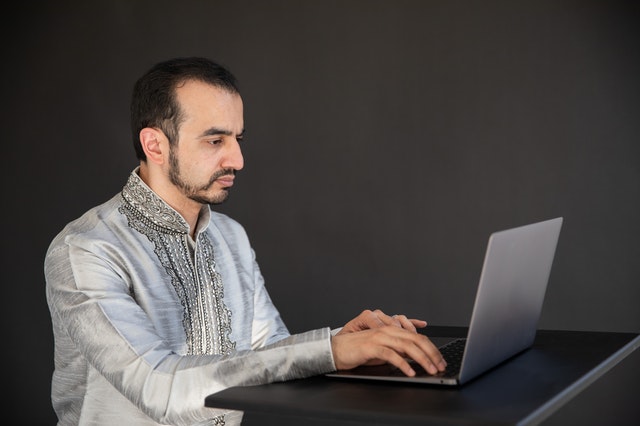 Many penetration testing professions need the highly regarded Offensive Security Certified Professional certification. Penetration testers at the senior level face a famously demanding and time-consuming exam, but the work is well worth it.
Comprehensive and proactive security
Penetration Testing Training with Kali Linux (PWK), sometimes known as PWK, is a prerequisite for taking the OSCP exam. PWK instructs students on how to apply penetration testing tools and procedures within the context of an online lab. PWK and OSCP provide in-depth coverage of a wide variety of topics.
The Hands-on OSCP is a hands-on test that "simulates" real-world situations and is one hundred percent practical. The test is taken by physically participating in the activities. Candidates who have successfully completed the PWK course are needed to demonstrate their ability to hack into a variety of devices within a period of twenty-four hours following the conclusion of the course. 
They then prepare an OSCP penetration test report based on the findings of their inquiry after entering the simulated environment, investigating the network, exploiting it to carry out attacks, and using the results of their investigation. 
As a consequence of this, the examination provides participants with the opportunity to use their skills in a setting that is analogous to that which they would encounter in the real world.
Demonstration of proficiency and advanced abilities
When it comes to the "red team" aspect of penetration testing, the OSCP places an emphasis on the adoption of the tactics of real-world attackers. OSCP holders are very skilled in identifying flaws in systems and have remarkable attention to detail in all aspects of their work. It's possible that security teams might benefit substantially from possessing these traits.
Despite the fact that Offensive Security considers the OSCP to be an entry-level certification, several other certification bodies see this exam as intermediate or even advanced. The candidates must complete an online lab session, an exploration of a network, and a report in order to be successful. 
In addition to this, they need to have a solid understanding of TCP/IP networking, as well as some familiarity with the programming languages Bash and/or Python, and some prior experience dealing with penetration testing. As a result of all that has been shown, it is abundantly evident that they are capable of conducting real-world penetration testing.
Certified by a trustworthy organization
Because it covers and analyzes the whole spectrum of hacking techniques that are presently in use, the Open Source Hacking Certification Program (OSCP) has earned a good reputation in the area of penetration testing. 
It is highly appreciated since it evaluates students' skills, including time management, attention to detail, and the ability to produce excellent reports, all of which are in great demand by businesses all over the world.
OSCP Penetration Testers have a deeper grasp of the dangers facing the company
Penetration testers may have a better understanding of how data may be obtained and how it can be protected by making use of the PWK and OSCP. As a consequence of this, they are in a better position to consider the most effective strategies for defending their systems and repairing any damage that may have been caused in the case of an assault.
Final Thought
In our opinion, both credentials – OSCP vs CEH – are worthwhile, but the OSCP certification stands out above the CEH for individuals who are genuinely committed to becoming a top-tier penetration tester. For those of us who know a lot of cybersecurity and IT experts, we can see that the CEH is a more conceptual penetration testing certification. We haven't come across anybody with the OSCP certification who isn't a hacker.
If you are an IT or cybersecurity professional who isn't directly involved in penetration testing but would like to add a certification to your CV, the Certified Ethical Hacker is probably your best bet. This certification tests your knowledge of ethical hacking practices rather than your ability to break into systems. 
The Certified Ethical Hacker (CEH) certification is another option worth considering for professionals who want to someday expand their skill set to include penetration testing. The Open Security Certification Program (OSCP) is without a doubt your best option whether you are a security expert who is interested in entering the field of penetration testing or who already works in the field. 
Before making a final decision, it is important to think about your background, your talents, and, most importantly, your long-term professional goals over the next five years.
Don't forget to take our free CEH practice test to get familiarized with the format as well as the questions of the actual exam to strengthen your knowledge and skills, as a result, enhancing your chance to pass the CEH exam with a high score on your first attempt. Good luck to you!