Are you seeking CompTIA Network+ jobs that let you enhance companies' networks and computer systems? If so, the Computing Technology Industry Association's (CompTIA) vendor-neutral Network+ certification would be a perfect fit.
The knowledge and abilities required to implement wired and wireless network solutions, resolve network connectivity issues, identify and fix vulnerabilities, and defend networks from assaults are demonstrated by this certification.
It can then result in numerous job openings in cloud computing, server support, and wired or wireless IT networking operating environments.
How many CompTIA Network+ domains do you need to understand? Let's read this article to find out more!
What does the new Network+ exam have?
The Network+ certification covers the skills that network engineers and technicians need to work as network support or administration engineers or technicians. No other certification, according to CompTIA, offers the practical skills and precise knowledge required in today's networking situations.
The new CompTIA Network+ N10-008, which was issued on September 15, 2022, certifies that the successful candidate has the knowledge to:
Deploy wired and wireless devices to establish network connectivity

Recognize and update network documentation

Recognize the value of network services

Understand the fundamentals of the data center, cloud, and virtual networking

Monitor network activities for problems with performance and availability

Use network hardening strategies to protect your network

Network infrastructure management, configuration, and troubleshooting
The N10-008 exam is designed to validate the skills of professionals with at least 9-12 months of experience as junior network administrators or network support technicians.
The following are the major focus areas for the NEW Network+ N10-008:
IP addressing and network connectivity possibilities

Wireless standards and technologies give organizations the flexibility they need during deployments while still putting security first

Availability of the network

Monitoring the performance of the network

Defending networks against malicious attacks and deploying secure networks to avoid unintentional data breaches

Identifying and resolving typical network connectivity and performance problems

Software-defined networking ensures a thorough understanding of network integrations and the most up-to-date deployment technologies.
Read more >> Things You Should Know About CompTIA Network+ Badge
What's new on CompTIA Network+ Domains Version 8?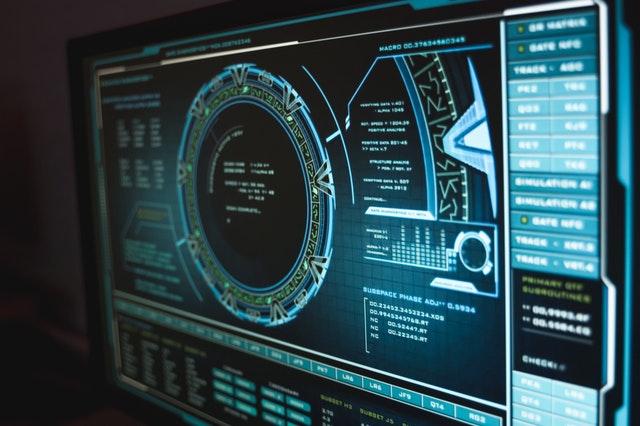 Now it's time to figure out which domains will aid you in studying for the certification exam and mastering the competencies and responsibilities related to the target career roles. The exam objectives of the current and past versions of the exam are compared below:
CompTIA Network+ 007 vs. 008 exam domains
| | |
| --- | --- |
| 007 Domains | 008 Domains |
| Networking Concepts (23%) | Networking Fundamentals (24%) |
| Infrastructure (18%) | Network Implementations (19%) |
| Network Operations (17%) | Network Operations (16%) |
| Network Security (20%) | Network Security (19%) |
| Network Troubleshooting and Tools (22%) | Network Troubleshooting (22%) |
What's new in this version of the N10-008 exam?
It's critical to understand all of the exam's topics and tasks in order to spot areas that need greater focus and manage study time more wisely. The Network domains for the current version of Network+, N10-008, are listed below.
Networking Fundamentals (24%)
Compare and contrast the layers and encapsulation ideas of the Open Systems Interconnection (OSI) model
Explain the differences between network topologies and network types

Explain the many types of cables and connectors and how to choose the right one for a given situation

Create a subnet and utilize IP addressing methods that are appropriate

Explain how to use conventional ports and protocols, as well as encrypted alternatives

Explain how network services are used and why they are useful

Explain the basic network architecture of a company and a data center

Compile a list of cloud concepts and networking possibilities.
Networking Implementations (19%)
Compare and contrast different devices, their characteristics, and their proper network placement

Distinguish between routing technologies and bandwidth management principles

Configure and implement Ethernet switching functionalities that are commonly used

Install and configure the necessary wireless technologies and standards.
Network Operations (16%)
To ensure network availability, use the right statistics and sensors

Explain why organizational papers and policies exist

Explain the principles of high availability and catastrophe recovery, and determine which is the best option.
Network Security (19%)
Summarize the most popular security concepts

Compare and contrast common attack kinds

Use network hardening strategies to protect your network

Compare and contrast the various ways of remote access and their security consequences

Explain the significance of physical security.
Network Troubleshooting (22%)
Define the network troubleshooting process

Select the proper tools to troubleshoot typical cable connectivity issues

Make use of the right network software and commands

Troubleshoot frequent wireless connectivity problems

Troubleshoot common networking problems.
Read more >> How Much Does The CompTIA Network+ Exam Cost in 2022?
Studying for the Network+ exam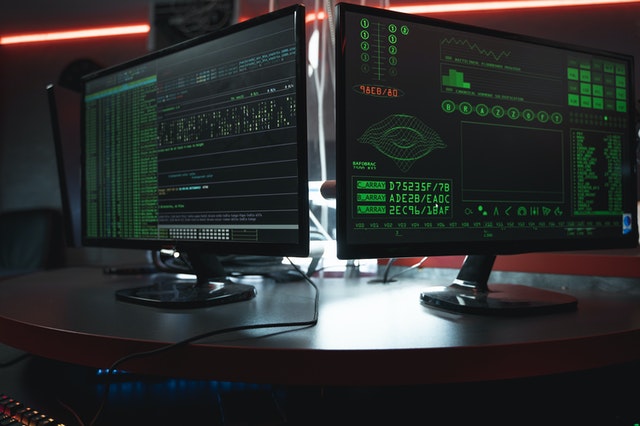 As can be seen, the domains cover the same macro-areas as the previous exam; however, the Network+ N10-008 will provide more in-depth coverage of technologies that have recently become more important in the lives of businesses, such as virtualization, cloud-based services, internet of things (IoT), or new technologies like 5G cellular.
New topics such as software-defined networking (SDN) and IPv6 address structures, as well as security technologies such as intrusion detection systems (IDS) and intrusion prevention systems (IPS), are discussed in depth. To reflect changes in job duties, the new exam includes additional network media (cable or wireless) as well as defensive security and risk management concepts.
To pass the certification exam, a professional must know the following:
Networks, both wired and wireless

Networks using IPv4 and IPv6

Components of hardware (e.g., switches and routers)

The seven levels of networking and the Open Systems Interconnection (OSI) model

Problems with network services

To ensure network security, a variety of protocols, tools, applications and devices are used

Availability of the network

Common remote access technology

Hardware, software, networks, and data are all protected by different types of security controls

To support an enterprise business, a data center network architecture is required.

Concepts of the cloud and connectivity possibilities

Types of network attacks in general

Data cabling for networks
CompTIA Network+ N10-008 Certification Study Guides are a great place to start for theory. They will help you understand and master the information in this test. 
Combine a study guide with popular training opportunities (e.g., free CompTIA Network+ question bank in Passemall.com) or enroll in a course from a reputable online training school to help you create a foundation of networking abilities and prepare for the exam. An online discussion community can also be a useful resource for getting test help and recommendations.
What can you expect if you get the CompTIA Network+ certification?
CompTIA Network+ prepares IT and InfoSec professionals to support and improve today's network infrastructures. This certificate can assist workers to prove their worth to potential employers who value specialized training and a solid foundation in networking and hot areas like cloud computing, virtualization, software development, cybersecurity, and more by certifying practical, hands-on skills.
With their skills in identifying security breaches, analyzing systems for probable cyberattacks, proactively addressing issues, and making appropriate recommendations for handling and preserving data assets, Network+-certified practitioners may provide value.
With job trends indicating that individuals with network qualifications are in great demand, why not begin your learning journey by studying for this certification? The potential for career development and earnings (see average Network+ income) in the field may be worth exploring.
CompTIA Network+, unlike other vendor-specific networking certifications, prepares candidates to maintain networks across all platforms. Having a certification can help you stand out in the job market. This certification could be the right choice for you if you're thinking about changing careers or getting ready for a promotion.
Read more >> How To Pass CompTIA Network+ Exam?
Conclusion
The new CompTIA test N10-008 has a little modification to the CompTIA Network+ domains. Candidates should make a new study schedule that is better appropriate for both the old and new topics instead of disregarding this revision. Best luck!