You will obtain the CompTIA Network+ certification by passing an exam that includes multiple-choice and performance-based questions. Continue reading for some common-sense advice that can help you increase your chance to pass CompTIA Network+ exam and obtain CompTIA Network+ certification status.
In a very basic nature, the CompTIA Network+ exam is not much different from any other written test that you might have taken to date. The exam uses a number of question types to verify your understanding of troubleshooting as well as problem-solving a wide variety of problems, ranging from networking and operating systems to mobile devices and security.
Being well-prepared remains your best way to score a positive exam outcome, namely passing the test and obtaining the CompTIA Network+ certification.
How Hard Is The Network+ Exam?
Passing the CompTIA Network+ on the first try can be challenging, especially if you don't know what it covers. The Network+ exam topics include wired and wireless networks, design, implementation, network infrastructure, network troubleshooting, and network security.
The Network+ exam objectives require you to determine the various types of network topologies in use today, name at least three common TCP/IP application layer protocols and their corresponding port numbers, and explain how a bridging firewall works to filter packets on a bridge between two networks, and many other networking concepts.
This certification is somewhere between a mid-level certification and an entry-level one. The passing score for Network+ is 720 on a scale of 100 – 900. The three question types you will encounter are performance-based questions, multiple-choice questions, and drag-and-drop questions.
CompTIA recommends that IT professionals pass the A+ exam before the Network+ exam, and preferably even have nine to twelve months of networking experience. This is not, however, mandatory to pass the test. Many certificate holders have achieved this without the recommended certifications or hands-on experience.
Read more >> CompTIA Troubleshooting Steps: 2022 Complete Guide
How to pass CompTIA Network+ Exam?
Know what is covered in the Network+ exam
In order to prepare effectively, it is critical to understand what you are preparing for, therefore, the first thing you need to do is know what you may expect to see on the Network+ exam. You can assess if the certification exam is good for you by studying what it tests. Reviewing the topics covered will also help you figure out what you know well, what you need to learn more about, and how much time you might need to prepare.
Each area of the Network+ exam is defined as a "domain." The following is a list of the CompTIA network+ domains covered in the exam, as well as the percentages of each domain:
Networking Concepts: 23%

Infrastructure: 18%

Network Operations: 17%

Network Security: 20%

Network Troubleshooting and Tools: 22%
Determine your strengths & weaknesses
The best way to study for Network+ is by using practice tests to assist you in your preparation process. You may assess where you are at the beginning of your review and track your progress as you go by accurately gauging your preparedness. When you compare your knowledge to the list of topics in the CompTIA Network+ exam objectives, you will be able to see which areas you already know and which areas need more review.
Let's get started with our free CompTIA Network+ practice test to get familiarized with the questions and format of the real test. Passemall is where you can choose the study plan that best fits your learning style and schedule.
Another advantage of taking a practice test is that it will familiarize you with what you can expect from the actual test. Earning a Network+ certification requires more than just factual and theoretical knowledge. In addition to drag-and-drop and multiple-choice questions, the exam includes performance-based questions (PBQs), which will assess your ability to apply these skills in a simulated environment. Though these questions can be difficult to answer, answering them correctly demonstrates that you can put your skills to use to support an actual working network system.
Pro tip: Even if you're taking a practice exam, treat it as if it were the actual thing. Eat well, get a good night's sleep, and take it at the same time you will take the official exam. Create an exam schedule. On exam day, there's nothing new!
Prepare for the exam
Studying on your own or attending a formal training class are the two most common ways to study for a CompTIA Network+ exam. Both offer advantages and disadvantages, depending on what type of exam study environment suits you the best.
Self-study
Self-studying can be helpful in case you have time to study and are focused on what needs to happen for your certification exam. Self-study has several advantages, including the ability to take breaks and work on different subjects at your own pace without worrying about other people's thoughts or distractions.
The problem of self-study, on the other hand, lies in the lack of accountability. Because you are not graded on anything except your CompTIA Network+ exam score at the end, you may find yourself procrastinating and skipping some material without even realizing it.
One way to avoid this problem is by creating flashcards, study guides, schedules, or goals that help you stay motivated and hold you accountable for studying day-to-day.  Self-study is an excellent option if you've had success in independent learning, especially if you've already created techniques to keep you motivated without studying in a group.
Instructor-led training
Instructor-led training programs provide the benefit of learning in detail about each section of the exam while receiving support and guidance from an instructor who can answer any concerns as they arise. Because this type of learning covers everything the exam covers, it also helps you avoid missing any topics. Typically, the instructor offers all of the necessary study materials for completing the exam. They may also prepare additional content, practice questions, and other supplemental material to help students understand the lesson.
Another advantage of instructor-led training is that you can meet and study with other people who are taking the exam. Having others talk about what they know or don't know, share information, and ask questions is a great way to learn more than you would on your own.
The cost and travel are two obvious disadvantages of this type of learning. Although instructor-led certification training can be costly and out of reach for some, it is a great option if you have access to this type of learning.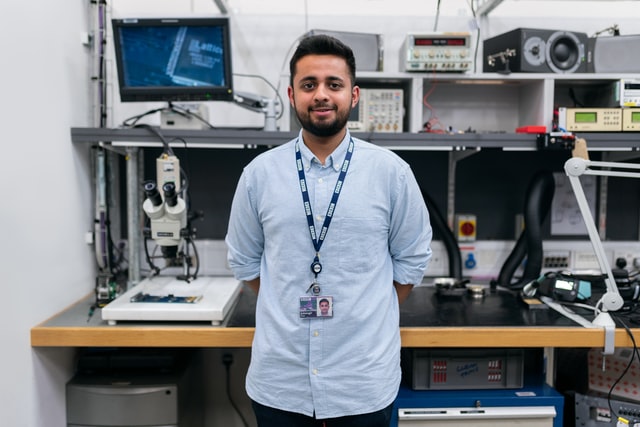 Online learning
Aside from the methods of passing the Network+ listed above, you may also choose a hybrid of sorts – online learning.
The benefit of online learning is that it allows those in remote areas who do not have access to a training center to participate. Online learning also allows for more flexibility in scheduling and can provide assistance for those with a more limited budget.
A variety of programs offer online training for the CompTIA Network+, therefore, you can choose one based on your learning style or preferences. To help you build a strong foundation, many online courses include video training, audio lessons, and course materials. You can also connect with other students online via blogs, forums, and other methods if you need some extra help or study time in a group setting. It's not difficult to find a study group to work with online, especially since the COVID-19 pandemic.
Online learning does have some downsides, such as the difficulty of interacting with other students or instructors without having face-to-face contact. Some people prefer the personal touch that instructor-led training provides, while others are more efficient when working entirely on their own.
Read more >> CompTIA Network+ N10 007 ports
Sit for the exam
Take a deep breath and remind yourself to read each question carefully as you begin the exam. Some of the questions are worded in a confusing way, and you do not want to answer a question incorrectly due to a reading error.
Pay special attention to capitalized phrases or words. These are key items, and focusing on them can help you interpret what the question is asking correctly. In addition, you will likely be asked to choose the best response to a number of questions. In these cases, It's possible that more than one response could be correct. You should read all of them to confirm that you are not only selecting a valid response but that you are selecting the best response.
The CompTIA Network+ exam is timed.  You will have 90 minutes to complete it, but you can skip it and come back to any questions you choose. Some test takers like to start with selected questions and go back to the rest, while others prefer to go through the questions in order.  You can start with the easiest questions and then tackle the more difficult ones, or you can start with the most difficult ones and get them out of the way. Or, you can go through the questions in order. It's completely up to you.
You can also change your answers, so if you have time left at the end, review your answers again to make sure that they're correct. Another advantage of going back over the test is that some questions may provide clues to the answers to other questions. When you go over your choices again, you can use any clues you find to make sure that you've answered all of the questions correctly.
It's time to submit your responses and obtain your results after your time is up or you are confident that you are done. Your answers will be tallied right away. To pass, you will need to get a score of 720 or higher (on a scale of 100-900). You will receive a confirmation of your accomplishment after your exam is scored and you have passed. You will have the option of receiving a physical copy of your certification and will be entitled to showcase your certification in your list of certifications earned and on LinkedIn.
CompTIA Network+ Study Tips
Create a Study Plan
Crafting a well-structured study plan is a critical step in preparing for the CompTIA Network+ certification exam. This plan will help keep you on track and focused during your entire exam preparation journey. Start by evaluating the exam objectives, then pinpoint which areas require the most attention and allocate appropriate amounts of time for each area, taking into account your present level of knowledge and expertise. Make sure your plan also includes adequate time for hands-on experience, mock exams, and other study-related activities. Finally, remain dedicated to your schedule, and make necessary modifications to guarantee steady progress.
Practice Hands-On Experience
Alongside studying the theory, it's crucial to acquire hands-on experience working with networking equipment and software. This practical experience will better enable you to comprehend the concepts you study and foster the hands-on skills necessary to ace the exam. You can achieve hands-on experience by building a home lab, collaborating on projects with peers, or engaging in online simulations. Incorporating hands-on experience into your study plan will ensure that you are fully prepared for the Network+ exam's practical aspects.
Use Multiple Study Resources
To guarantee a comprehensive understanding of the exam's topics, it's advisable to use multiple study resources. This may include textbooks, online courses, videos, and mock exams. Consider supplementing your studies with online discussion forums, blogs, and other resources that offer perspectives and insights from other IT professionals. A multi-pronged approach will help you gain a well-rounded understanding of the exam's material and provide you with diverse methods of approaching the same subject matter.
Take Online Practice Exams
Taking mock exams online is an excellent way to assess your understanding of the exam's material and determine areas that need further practice. There are plenty of online resources that offer mock exams, which will help you become familiar with the format, timing, and types of questions that you may encounter on the actual exam. Make sure to take a variety of mock exams from different sources, and use the results to adjust your study plan as needed.
Join Online Communities and Discussion Groups
Joining online communities and discussion forums can provide a fantastic opportunity to connect with other IT professionals preparing for the Network+ exam. These groups can offer valuable insights, advice, and support throughout your exam preparation. Participating in online discussions can also help you better grasp complex concepts and provide you with additional perspectives on exam topics. Joining online communities will keep you motivated and focused, as you will have the chance to share your progress and receive feedback from others in a similar position.
Read more >> Top 15 Best Network Plus Textbook You Need to Know
Network+ Exam Day Preparation
Tips for Exam Day
It's finally the day of your CompTIA Network+ exam, and you want to make sure that you're well-prepared. Here are a few tips to help you have a successful exam day:
Get a good night's sleep before the exam

Eat a healthy breakfast to fuel your brain

Arrive at the exam center early to avoid any last-minute stress

Bring all required documents, such as your government-issued ID and exam voucher

Take deep breaths and stretch before the exam to reduce stress
What to Bring to the Exam Center
To ensure a smooth exam experience, you should bring the following items to the exam center:
A government-issued ID with a photo, such as a passport or a driver's license

Your CompTIA Network+ exam voucher

A pen and a highlighter

Snacks and water (optional)
Test-Taking Strategies
To maximize your chances of success, it's essential to have a strong test-taking strategy. Here are a few strategies to consider:
Read each question carefully and answer the easiest questions first

Use the process of elimination to eliminate incorrect answers

Budget your time and make sure to review your answers

Don't spend too much time on a single question

Take breaks when you need to, but keep in mind that the clock is still ticking
Staying Calm and Focused
It's natural to feel nervous on exam day, but staying calm and focused is essential for success. Here are a few tips to help you stay calm:
Breathe deeply and meditate before the exam

Positive self-talk and visualization

Avoid caffeine and sugar before the exam

Avoid comparing yourself to other test-takers

Remember why you're taking the exam and what you stand to gain from it.
By following these tips, you can increase your chances of success on exam day. Good luck!
Conclusion
As a Network+ certified professional, you've demonstrated to your coworkers and employer that you've solidified your knowledge of IT networks. You have the hands-on practical skills to configure, manage, and troubleshoot your organization's network, as well as a strong baseline certification on which other certifications can be stacked.  Therefore, it's essential to grasp the skills required to pass CompTIA Network+ exam and earn your certification.
CompTIA Security+ is a recommended certification to pursue next. You are well-positioned to advance as an IT expert, regardless of the next step you decide to take.