You can choose from a range of credentials if you work in cybersecurity to further your career.
The Security+ certification is a well-known indicator of proficiency in information assurance and cyber security concepts. It is an ANSI-accredited certification. You can use our CompTIA Security Plus study guide to help you ace the Security+ test.
Let's get going with our free CompTIA Security+ practice test so you can ace the test the first time around.
Why Should You Get a CompTIA Security+ Certification?                                                                                                               
One of the most important and fastest-growing IT specializations is cybersecurity. Professionals with fundamental IT security are in high demand in organizations. CompTIA Security+ is a vendor-neutral certification that verifies you have the fundamental skills required to perform core security functions and protect networks and security data.
The most desired skills for Cyber Security Jobs are shown as follows:
| Rank | Skill | How desired? |
| --- | --- | --- |
| 1 | Techincal Ability/Mindset | 0.99 |
| 2 | Responsible | 0.79 |
| 3 | Good Written Communication | 0.51 |
| 4 | Passionate | 0.37 |
| 5 | Attention to Detail | 0.22 |
| 6 | Proactive Approach | 0.2 |
| 7 | Penetration Testing Knowledge/Experience | 0.14 |
| 8 | Self-Driven | 0.12 |
| 9 | Coding Knowledge/Experience | 0.11 |
| 10 | Good Organisation | 0.11 |
| 11 | Good Oral Communication | 0.1 |
| 12 | Reliable | 0.09 |
| 13 | Enthusiastic | 0.08 |
| 14 | Forward Thinking | 0.07 |
| 15 | Willingness to Self-Learn | 0.04 |
The CompTIA Security+ Certification covers fundamental IT security concepts such as:
Host security

Threats and vulnerabilities

Cryptography

Access and identity control

Compliance
The CompTIA Security+ Certification helps you obtain skills to respond to situations and reduce risks before they happen. While this certification is available to anybody interested in a career in cybersecurity, it is best suited for IT administrators and security professionals.
Let's move on to the next part of this CompTIA Security+ SY0-601 study guide now that you've learned the fundamentals, in which the CompTIA Security+ exam pattern is covered.
Difference between CompTIA Security+ SY0-501 vs SY0-601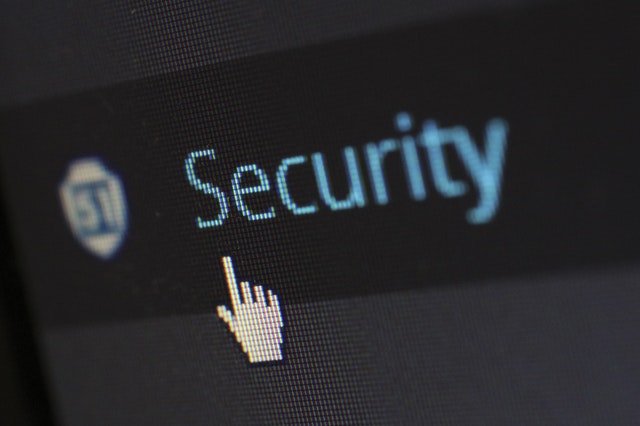 Each CompTIA Security+ Credential is valid for three years, after which CompTIA will release a newer version of the exam to keep up with the changing technological era.
The CompTIA Security+ SY0-501 exam was released in 2017. The most recent exam, SY0-601, was released in 2020. The key distinction between the exams is that the SY0-601 is a trimmed-down version of the SY0-501, covering only five rather than six domains.
SY0-601 has 35 CompTIA Security+ objectives, whereas SY0-501 has 37, indicating that the newer version has more examples within each objective and places a greater emphasis on depth over breadth.
Although the SY0-601 exam is an updated version of the exam, you'll find plenty of online study resources in addition to CompTIA official study material if you take the SY0-501 exam.
CompTIA Security+ 501 Exam Domains
CompTIA Security+ 610 Exam Domains
Threats, Attacks, and Vulnerabilities (21%)

Technologies and Tools (22%)

Architecture and Design (15%)

Identity and Access Management (16%)

Risk Management (14%)

Cryptography and PKI (12%)
Threats, Attacks, and Vulnerabilities (24%)

Architecture and Design (21%)

Implementation (25%)

Operations and Incident Response (16%)

Governance, Risk, and Compliance (14%)
There are no strict Security plus requirements to obtain this certification. Individuals should have either a CompTIA Network+ Certification or two years of network security administration experience, according to CompTIA.
Both exams are 90 minutes in length and contain 90 performance-based questions (PBQs) and multiple-choice questions. PBQs evaluate your ability to answer problems in a simulated set-up, usually an approximation of a virtual environment like an operating system, network diagram, firewall, and network window.
A minimum score of 750 on a scale of 100-900 is required to pass the exam. You are not allowed to use any physical writing tools, such as a pen or pencil, erasable whiteboards, scratch paper, or any exam-specific material while taking the exam.
A CompTIA Security+ certification opens the door to a variety of CompTIA Security+ jobs since many significant organizations are looking to hire professionals for positions such as:
Network Administrator

Security Administrator

System Administrator

Junior IT Auditors

Penetration Testers

Security Engineer/Analyst

Help Desk Manager/Analyst

Network/Cloud Engineer

DevOps/Software Developer

IT Project Manager
CompTIA Security+ job salaries are competitive, and they cover a broad variety of roles. The average annual salary for a CompTIA Security+ entry-level position is $59,009 as of 2022, and it increases with the professional's experience level. CompTIA Security+ professionals are recommended and hired by notable organizations such as the US Army, the US Air Force, Fayetteville Technical Community College, and South-eastern Louisiana University.
You can refer to the average salaries for each role with a Sec+ here:
| Job Role | Low Salary | Median Salary | High Salary |
| --- | --- | --- | --- |
| Junior IT auditor | $67,746 | $83,769 | 1$03,580 |
| Penetration tester | $81,910 | $110,026 | $147,794 |
| Systems administrator | $49,193 | $77,858 | $123,224 |
| Network administrator | $50,642 | $74,033 | $108,229 |
| Security administrator | $58,821 | $82,425 | $115,500 |
| Security specialist | $14,711 | $31,569 | $67,745 |
| Security engineer | $59,892 | $97,999 | $97,999 |
| Security consultant | $55,487 | $94,249 | $160,092 |
7 Crucial Steps for Passing the CompTIA Security+ Exam
Obtaining CompTIA Security certification can pay off handsomely, but how about passing the exam? Let's look at the following steps you'll need to do in order to pass the CompTIA Security+ Certification exam.
CompTIA Security+, like every other professional certification exam, is hard to pass. In this CompTIA Security+ SY0-601 Certification Study Guide, we've gathered some tips to assist you to figure out which specific areas you should focus on so you can pass your exam on the first try.
1. Assess Your Current Knowledge & Skills
Although not required, two years of prior experience in IT administration with a focus on security is recommended before taking the CompTIA Security+ exam. Prior experience with tasks such as risk management, recognizing threats, tracing intrusions, conducting penetration testing, and risk mitigation might be beneficial in passing the CompTIA Security+ exam.
2. Craft a Study Plan and Make Sure to Stick to It
Making a study plan is the best way to prepare for the CompTIA Security+ exam. CompTIA Security+ Certification Exam Objectives maybe your best option for resuming Security+ SY0-501 exam preparation. It provides a roadmap for evaluating your progress through the curriculum as you prepare for the exam, as well as outlining the certification's objectives.
3. Keep a Good Study Guide Handy
While studying for the Security+ exam, official CompTIA textbooks and study resources would be extremely helpful. The best study material is the Official CompTIA Security Plus 601 Study Guide, which costs $149 and is available in eBook format.
4. Participate in Online Security+ Communities
Joining an online Security+ community and studying with like-minded individuals is the greatest way to stay motivated while studying for the CompTIA Security+ exam. Here, experts share their expertise, and test-takers can get their queries answered.
5. Sign-up for an Online Security+ Bootcamp
Bootcamps are intensive training sessions that help you quickly grasp the concepts covered on the CompTIA Security+ exam. There are several 3- to 4-day boot camps where you may learn in detail on exam topics using a variety of study materials.
6. Take Practice Exams and Analyze the Responses to Questions You've Skipped
Taking practice exams assists you to identify areas where you are deficient in knowledge, allowing you to better focus on such areas. The CompTIA Store is where you can get your practice exams, but with a very limited number. You can access our thousands of Sec+ practice questions >> here
Keep in mind that the CompTIA Security+ exam lasts 90 minutes and requires you to solve 90 questions. Time your practice exams and formulate a plan based on the results.
7. Refrain from Getting Trapped in "Brain Dumps"
The CompTIA Security+ Certification real exam questions aren't available anyplace online. You can, however, just use practice tests to develop a sense of what to expect on the real exam. Let's look at some tips and tricks for passing the CompTIA Security+ test now that you know how to prepare for it in this CompTIA Security+ Study Guide.
Read more >> How long to study for Security+?
5 Useful Tips for CompTIA Security+ Exam Success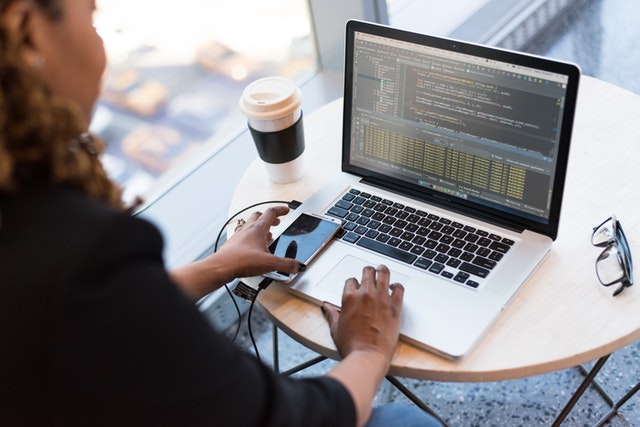 The most important tips for passing the CompTIA Security+ exam are focused training, thorough preparation, and frequent practice. In addition to these three, we've included a few more tips in this CompTIA Security+ Study Guide to help you prepare for the exam and pass it.
1. Understand Information Covered in the CompTIA Security+ Exam
You must be familiar with all of the concepts covered on the Security+ exam. You'll be able to identify which specific topics you know well, which you need to revise, and where you need support by knowing the core concepts.
2. Identify Your Strengths and Weaknesses with Practice Tests
Taking practice tests allows you to evaluate your preparation since they contain a series of questions similar to those found on the Security+ exam. You can assess your readiness and overall preparation, as well as your knowledge within each domain, to determine which concepts you understand and which ones require additional preparation.
Passing the Security+ exam requires more than just factual and theoretical knowledge. Taking practice tests will assist you in completing the exam's performance-based and multiple-choice questions. They put you through a simulation to see how well you can solve problems. Such questions demonstrate your ability to apply what you've learned to real-world situations.
3. Enhance Your Knowledge Gaps
After you've identified the areas where you need more help, participating in a formal training course is the best way to put what you've learned into practice. If you're looking for a training course, make sure the provider is CompTIA authorized.
Formal Security+ training ensures:
You are learning from a seasoned professional. They should have the necessary experience to enhance their ability to respond to the exam's hard performance-based and multiple-choice questions.

You're collaborating with an institution that's authorized and continually-audited audited by CompTIA.

You have access to Security+ exam objectives, best practices, approved courseware, labs, and the latest information.
4. Get Ready for the Exam
After you've finished formal training, review the materials and concentrate on the sections that you weren't as familiar with. The exam does not allow you to bring any reference materials. Go through all of the labs in the course and review the main terms so you can answer the multiple-choice and performance-based questions with confidence.
You can schedule your CompTIA Security+ exam, which is given by Pearson VUE, once you've completed your preparation. The CompTIA Security+ exam costs $370 and can be taken either online or in person. You can easily register for the exam and reschedule if necessary on the Pearson VUE website. 
5. Take the Exam
Relax and read each question properly when you ultimately take the exam. You might answer a question incorrectly due to a reading error. The exam lasts 90 minutes, but you can skip a question and come back to answer it later. Your responses will be analyzed right away, and if you pass, you'll receive a notification of your achievement. You have the option of receiving a physical copy of your achievement if you want to display it on LinkedIn.
Read more >> How to take CompTIA Security+ exam online
Conclusion- Security Plus Study Guide
In the end, obtaining the Security+ certification is a great method to further your career in cybersecurity or information security. As might be expected, these benefits come at a price; only the most motivated applicants will be chosen. Use this CompTIA Security Plus study guide, make a plan, and these advice as the cornerstone of your study approach.