As part of your preparation for the CFA level 1 test, you need to devise a specific study plan. Making a studying strategy focused on the subjects you'll be tested on is made easier with a study timetable. With this in mind, we have defined our suggestions for the CFA Charter and offered you pointers on how to construct an efficient CFA level 1 study guide to help you better understand those areas.
Recommended CFA Level 1 Study Guide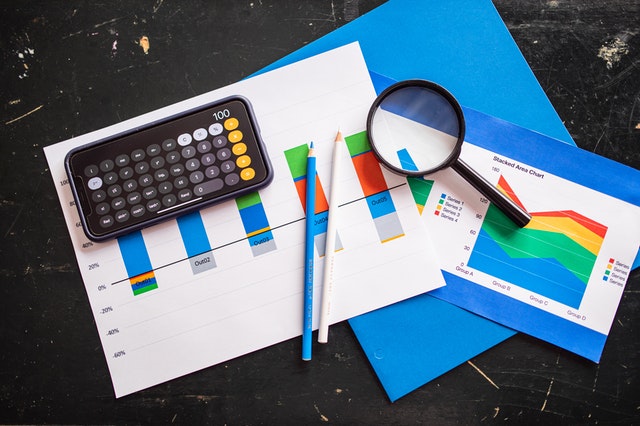 The following is an outline of the topics that will be covered in the CFA Level 1 curriculum in 2022: Tools – Asset Categories – Portfolio Management – Ethics.
However, the CFA Institute has stated that there is really no presumption that the applicant would tackle the study sessions in a specific sequence when designing the reading for each academic semester. This is because there is no presumption that the applicant would tackle the study sessions in a specific sequence. We have developed our own study schedule in order to ensure that applicants have sufficient time to maintain their motivation by alternating between more difficult and less difficult subjects, all the while keeping an eye out for reasonable links between topics in order to enhance their ability to absorb the information.
As a consequence of this, I've devised the following study program for CFA Level 1 for the year 2022:
1st: Methods of Quantitative Analysis
The Quantitative Methods course that we provide is broken up into two parts. In this first part of the CFA Level 1 course, Readings 1 through 3 serves as the fundamental building blocks. We are going to talk about the Time Value of Money (TVM), as well as present and future values, and annuities. Having a solid understanding of these principles is very advantageous in a number of areas, including asset valuation and portfolio management, to name just two of those areas. During this portion of the exam, you are going to be required to have the official CFA calculator, which is the Texas Instruments BA II Plus.
2nd: Reporting and Analysis of Financial Statements
Including all three of the necessary financial statements (Balance, Income, and Cash Flow) Readings 17-19 are the ones you should focus on if you are unfamiliar with the foundational concepts of accounting. You will be focussing on the different sorts of properties and debts that are most likely to be impacted by financial reporting and estimates that deviate from the norm. This is because these are the kinds of things that are most likely to be impacted. A vital talent for an accountant is the capability of understanding a company's financial accounts and evaluating the economic prospects of a business. This section covers a variety of topics, some of which include depreciation, deferred revenue, tax deferrals, leases, and bond accounting.
3rd: Fixed Income
Moving forward, we are going to look at the readings for the assortment of investment vehicles, with a particular emphasis on Fixed Income (Readings 39-44). If you have an understanding of the TVM principle presented in Quantitative Methods, you will have no trouble understanding the topics presented in this course.
4th: Equity
For the next part on Equity, it is advised that you read pages 36–38, followed by pages 33–35. Readings 36 through 38 are devoted to equities securities and include topics such as their analysis, valuation, and characteristics. Your acquaintance with TVM, which you may use once again in the future, will make it easier for you to make a smooth transition from an understanding of equities to an evaluation of the stock itself. Readings 33 and 35 should not provide much of a challenge for you if you draw upon the information you've received from the readings that came before them on equity.
5th: Alternative Investments
This should not be disregarded just because it is a very brief essay since it contains important information. The year 2022's curriculum will include lessons on not just real estate and private equity, but also private debt, timber, and agricultural land. This is a topic that doesn't need much explanation. It is vital that you do not skip over this topic since there is a significant quantity of reading that is necessary to cover the material presented here.
6th: Derivatives
By reading these publications, one will be able to get an understanding of the fundamentals behind derivative securities, forwards, futures options, and swaps.
7th: Corporate Finances and Investments
Although there are some topics that are covered in both this part and the financial reporting section of the course, such as Financial Analysis Methodologies, Net Present Value, and Internal Rates of Return in Quantitative Methods, the discussions that are the cornerstones of this part include Budgeting the Cost of Capital and Measures of Leverage. There is some overlap between this part and the financial reporting section of the course. It is strongly advised that a more in-depth look be taken into the topic of corporate governance, which is a component of this subject.
8th: Quantitative Methods
Returning to Quantitative Methods (the second part of the course), we have discovered that Readings 4-7 are one of the most difficult sections to master. You need to be mindful that the seeming complexity of topics such as sample and estimate, in addition to the hypothesis, may slow down the pace of your research. As a consequence of this, you need to make sure that you give yourself a lot of time to do this workout. In order to facilitate an easier transition to Level 2, regression analysis will be included in a new phase that will begin in 2022.
9th: Portfolio Management
The development of portfolios and the construction process will be the primary focus of this course. As was mentioned earlier, portfolio management makes use of statistical concepts such as standard deviation and introduces the concept of diversification.
10th: Economics
If you are new to the field of economics, reading these books on microeconomics and macroeconomics can help you get familiar with the fundamentals of supply and demand. Your comprehension may be improved by including the output and expenditures spent by enterprises; this includes both fixed and variable costs, as well as marginal costs. This session of studying will begin with a review of macroeconomic principles such as aggregate demand, supply, and output, as well as research into the expansion of the economy. In the last part of this discussion, we will investigate the ways in which fiscal and monetary policy might be used to lessen the impact of economic activity in a variety of nations.
The topics of international commerce, currency exchange rates, and monetary and fiscal policy will be examined from a number of angles during the course of this session. The fundamentals of the currency market are also broken down and discussed.
Lastly: Ethical and Professional Standards
Do not put off dealing with this issue until the very last minute since it is not only vital but also challenging. What a pointless use of time! In an ideal scenario, you should start reviewing early on in your studies, and then really focus on it during the last month of your coursework. Spend some time getting yourself acquainted with the policies and procedures that make up the Ethics syllabus. Situations in the CFA curriculum will provide you the opportunity to examine these guiding principles in the context of the real world. When you are answering questions, you should ensure that you are aware of how to apply the rules to hypothetical situations.
How to Study for CFA Level 1?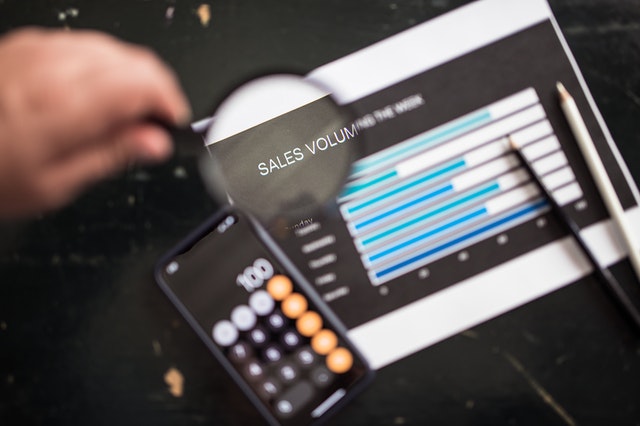 The preparation for the Chartered Financial Analyst (CFA) exam involves a substantial commitment on the student's part to follow a set study plan at each of the three levels. According to data provided by the CFA Institute, the success percentage for the CFA Level I exam hovers around 42 percent on an annual basis. According to these findings, the only candidates who have a chance of passing the exam are the ones who are willing to make sacrifices and put in the effort, so you should be ready.
When studying for the CFA, you should prioritize making the most of your time since it is the resource that is most precious to you. The CFA Institute reports that successful candidates report devoting an average of 323 hours to their preparation for the CFA exam. Those candidates who enter the CFA program with a poor basis in the many fields that are covered by the curriculum will need more time to study, while those who enter the program with a strong foundation would require less time. We may use this predicted total of 323 hours of reading and practice as a jumping-off point for building a program for our academic pursuits.
Let's get started with our free CFA Level 1 Mock Exam to get familiarized with the format as well as the questions of the actual exam to strengthen your knowledge and skills, as a result, enhancing your chance to pass the CFA exam with a high score on your first attempt. 
Instructions for Getting Ready for the CFA Level I Exam
Making sure that you give yourself adequate time to study is an essential component of getting ready for the CFA Level I exam. Candidates pursuing the Chartered Financial Analyst (CFA) designation have their pick from a number of different alternatives provided by the program in order to be ready for the CFA Exam. When planning your strategy for preparing for the CFA Level I exam, it is important to keep the following data in mind.
It takes an average of three hundred hours of study time to prepare for each level of the CFA Exam.

About one-quarter of individuals who participated in the LIII test had to take four exams before they were able to pass all of them on their first attempt, while the other half of those who took the test were successful on their very first attempt.
Reading Material
The CFA Level I examination comprises ten different topics, ninety-nine separate study sessions, and fifty-seven separate readings. The relative importance of each section of the exam varies. An efficient method for keeping track of one's study time is to divide one's study time among several topics in accordance with the relative significance of each topic. The following table provides a summary of the 323 hours of reading that were completed on exam subjects.
A minimum of four months should be allotted for reading, with an additional typical month allotted for final edits and practice sessions. If you read for two hours each day during the week and eight hours each day on the weekends, you may be able to accomplish the readings in 17 weeks, which is equivalent to four months.
The optimal time to study for the Chartered Financial Analyst test is during days off from work, such as weekends. On top of the end-of-chapter assessments that will be given throughout the week, you will not have time to complete any practice questions. As a consequence of this, you have to allow an additional two to four hours for food preparation over the course of the weekend. Remember that more practice will lead to greater outcomes, and don't let it slip your mind.
End-of-Chapter Questions
It is important to pay attention to the end-of-chapter questions, and you should always be monitoring your development by recording your responses to questions as you go along. You will be more prepared for the test if you have an overview of the subjects that will be evaluated on it since this will allow you to focus your efforts on those specific areas. These questions are designed to assist you to discover the aspects of your performance in which you need to focus more of your attention so that you may improve.
In order to adequately prepare for the CFA exam, you will need to dedicate around 323 hours of study time and 120 days to each of the following topics. Utilize this chart as a reference point if you want to maximize the effectiveness of the time you spend studying.
| Topics | Proportion | Studying Hours | Allocated Days | | |
| --- | --- | --- | --- | --- | --- |
| Ethical and Professional Standards | 15% – 20% | 54 | 20 days | | |
| Quantitative Methods | 8% – 12% | 31 | 12 days | | |
| Economics | 8% – 12% | 31 | 12 days | | |
| Financial Reporting and Analysis | 13% – 17% | 46 | 17 days | | |
| Corporate Finance | 8%– 12% | 31 | 11 days | | |
| Portfolio Management | 5% – 8% | 20 | 8 days | | |
| Equity Investments | 10% – 12% | 35 | 12 days | | |
| Fixed Income | 10% – 12% | 35 | 12 days | | |
| Derivatives | 5% – 8% | 20 | 8 days | | |
| Alternative Investments | 5% – 8% | 20 | 8 days | | |
| Total | 1 | 323 | 120 days | | |
Topic Areas
Answering practice questions should take up a significant portion of your entire study time. As a general rule, it's preferable to spend one-minute answering practice questions or analyzing your responses rather than one minute going over the subject. You should complete all of the "Blue Box" questions throughout the course materials, except for the End of Chapter questionnaire items.
While you should not speed through tough subjects, you should also not spend too much time on ones that are simple. You may find it tough to keep up with the content at times in a topic, yet you lack confidence in your knowledge. Instead of lingering on a section that doesn't make sense, move on to the next topic to avoid falling behind. Because the course load is so diverse, you can't expect to be proficient in everything.
You could find that taking a break from one topic to focus on another is beneficial in the long term. Has anybody else ever lost anything and couldn't remember where it was until they gave up looking for it? Your brain likes to keep exploring the problem in the background while you're busy with anything else. When the problem is brought up in a future periodic review after being overlooked, most, if not all, of the jigsaw pieces fall into place.
Periodic Evaluation
This is the foundation of our method for studying for success. It's critical to go back and review previous sections on a frequent basis to ensure you don't forget anything. Several test-takers make the mistake of going over each component individually and then going over everything again in the month coming up to the exam.
This approach has a flaw since the early sections haven't been evaluated in months. You can imagine how well you'd remember something after not seeing it for three or four months. Remind yourself of such things by bringing them up again and again. The more times you see something, the easier it is to remember it in the future, which improves your memory.
Periodic review sessions should focus on practice problems rather than studying the curriculum or going over notes. We want to spend our study time answering questions, just as we would on the real exam. Working on a set of problems that covers all of the concepts discussed in the review session is preferable than idly reading more of what you've previously seen. After that, read through your notes or the course content again to see if there are any questions you haven't addressed. Use the answers to your questions to determine where more study is required.
The Last Month
After decades of using paper-based examinations, the Chartered Financial Analyst (CFA) program will transition to a computer-based format beginning in January of 2021. Beginning in 2022, there will be four opportunities per year to take the Level I examination. The Level II exam will be given twice per year, in February and August, and the Level III exam will also be given twice per year.
Consider the following dates while planning your schedule for the four weeks leading up to the exam date that you will need to devote to studying and practicing. You should put a greater amount of effort into your practice over this time period than you have in the past.
You will be able to practice for the actual exam using practice tests that are provided to you by the CFA Institute. It is recommended that you set aside at least one day in order to prepare for the exam at home utilizing the sample test. Due to the demands of the updated computer test, it is strongly suggested that you take a short rest in between each of the two sessions that last 2.25 hours.
You may better prepare both your body and your intellect for the real examination by giving yourself a practice exam. During the final phases of preparation, it is also advised that you take a study vacation from your job that lasts between two and four weeks.
How to Build an Effective CFA Level 1 Study Plan?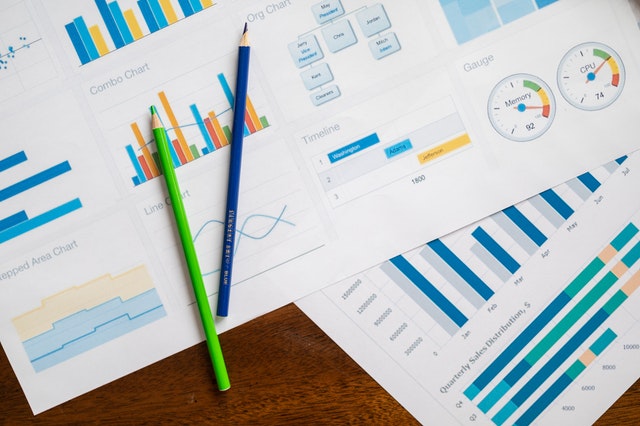 How Does the Plan Work?
Our CFA study guide will instruct you on how to go through each topic area so that you may be certain that you have reviewed all of the material before the test. You will have the option to revisit content that has been presented in class in the past at various points during the course by taking advantage of planned review sessions and class time. Evaluations at regular intervals assist to keep the material in your memory fresh, which makes it simpler to remember and retain.
The framework of the CFA Program curriculum is adhered to throughout. There are many different points of view on how to efficiently organize the curriculum; nonetheless, this is one area in which optimizing won't make much of a difference.
When you go through the information in sequential order, it is much easier to monitor your progress by looking at what you are doing in your stack of books since it is more straightforward to do so. This demonstrates that ethics is the only subject that is important in this regard; as a result, it has already been placed in the most prominent position in the material.
We do not suggest taking time off from learning for enjoyment since nobody but you can know what will be most beneficial to you (and you should absolutely have rest days from studying). As long as you devote at least two hours of your time each day to working through the material, you ought to be able to complete it all.
Because six months is such a long period of time and a lot may and will undoubtedly happen in your life while you are taking the course, we don't go into details about how many hours per day you should commit to studying. This is because we want to give you the most flexibility possible.
In order to avoid having our plan become disorganized as a result of unplanned events that may prevent you from engaging in educational activities for a day or more, we have chosen to keep our approach more general. It is difficult to predict everything that may go wrong when one is preparing for the exam; thus, it is important to have an open mind on what one should anticipate happening during the process.
Principles for a Successfully CFA Level 1 Study Plan
We've written out a strategy for passing the Level I CFA exam below for your convenience, so you can make the most of your study time. Our research approach has been built on the following principles:
Consistency
You must adhere to your study approach in order to attain long-term success. As the old proverb goes, "it's a marathon, not a sprint." As a consequence, taking a long-term approach is a smart option here, as you don't want to burn yourself out by hurrying things. Marathon runners may undermine their race plans by running too fast in the first few miles, and you can sabotage your own progress by pushing yourself too hard in the first few months of training.
Determine what kind of daily goals and limits you want to set for your study right now. You have 182 days to accomplish the needed 250-300 hours of study within a six-month study period. You may choose how much time you spend on each job based on how you work best. It's up to you and your schedule whether you do a few major chunks every day or take a few days off. The most essential thing to remember is to make consistent progress over time.
The second thing to remember is that you don't want to start out too slowly and then expect all of your study time to make up for it. There's just so much active study you can do in a single day, and expecting to go way beyond those limits before the test will only hurt your chances. You'll enjoy the rewards of your early study efforts later on when you don't have to worry about sliding behind as test day approaches.
Spaced Repetition
Any study strategy must be consistent, but it's also crucial to apply what we know about how the mind remembers information to enhance learning. The assessment technique for our study plan is based on spaced repetition (SR). It guarantees that you will have studied each topic, especially the early ones, numerous times in the weeks leading up to the exam. Over time, you'll see less of each topic, so you won't have to try to cover everything during each full examination.
Our final assessment time is somewhat shorter than other study designs. There will be three weeks instead of the customary four or more. Because of the regular reviews in the study plan, the amount of time spent late in the process catching up on earlier material is reduced. You'll be able to recollect all of the preceding sections in a few days. When you don't have to go back and re-learn stuff that you've forgotten, you can utilize your remaining study time to enhance your weak regions.
Exercise, Exercise, Exercise
On exam day, applicants often fall into the trap of spending too much time reading and taking notes at the cost of practicing problems. Because reading is a more passive activity than answering questions, spending too much time reading may provide a sense of topic mastery. Even if you've never seen the content before, your brain will believe you could recall it if you hadn't had access to it via the book. The only way to know for sure how well you understand the content is to test yourself with practice problems on a regular basis.
Practice problems, on the other hand, are a terrific approach to improve your test-taking abilities since they are more realistic. The test measures your ability to react intelligently to questions about the topic area as well as your knowledge of the subject matter. Devote a large chunk of your study time to this work to ensure that you are as comfortable as possible on exam day.
Candidates sometimes wait until they are comfortable with a topic before attempting practice questions, but this is a mistake. Even if you are confident in your understanding of the topic, there may be questions on the exam that you are unsure about.
Above is our recommendation about the best way to study for CFA. We hope that this article can help you build up an effective and successful CFA level 1 study guide to ace this challenging exam.