You may believe that if you graduate from a 2-or-4-year rigorous program of a veterinary technician, all you need to do to begin your new job is walk into it. This is a common misconception. You need to get a passing score on the Veterinary Technician National Exam (VTNE) to become a qualified veterinary technician. Below is the VTNE study guide that can help you prepare for this exam. Besides, we offer thousands of free VTNE practice test questions on this website to help you thoroughly prepare for this exam!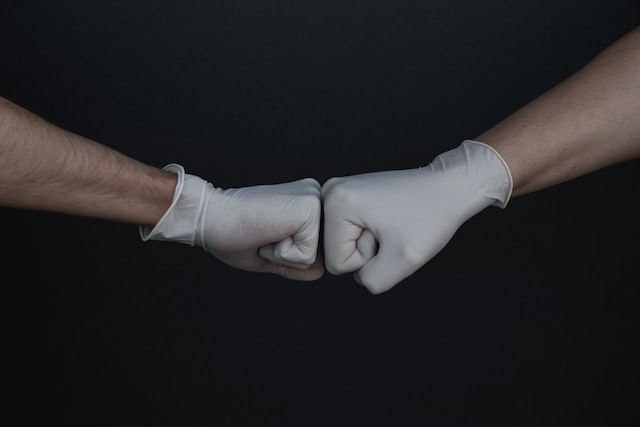 What Does VTNE Cover?
Go to the "Study for the VTNE" page and acquire the "Domains, Tasks & Knowledge" file that is made available by the AAVSB, you will be able to examine a comprehensive overview of the subjects and subareas that are tested on the VTNE. In a nutshell, the test will cover the following 9 areas:
Surgical nursing (accounts for 11%)

Dentistry accounts for 8%)

Pharmacy and pharmacology (accounts for 12%)

Animal care and nursing (accounts for 20%)

Diagnostic imaging (accounts for 7%)

Emergency Medicine/Critical Care (accounts for 8%)

Laboratory procedures (accounts for 12%)

Anesthesia (accounts for 15%)

Pain Management/Analgesia (accounts for 7%)
If you live in a state that requires VTNE certification, you are required to visit the "Online Application" link on the AAVSB website to see the application windows and documentation submission deadlines. You have the option of taking the test in the spring, the summer, or the winter, depending on when you want to graduate and how much time you would like to devote to studying for it.
After you have initiated this procedure, you would be prompted to submit your transcripts and give the necessary details for your credit or debit card to pay the $340 testing charge. Ask your institution to deliver your transcripts. Prepare yourself to wait between 2-3 weeks for the approval of your request.
Applicants will get an email describing how to arrange their test at a PSI testing facility after their registration and qualification have been completed. This email would be issued to applicants once the request has been approved.
Steps to Obtain Your VTNE Certification
Verify your qualifications.

This involves examining the standards for qualifying that are imposed by your state.

Submit your online application.

To sit for the test, you are required to apply. You should familiarize yourself with the guidelines of the organization by reading the Candidate Handbook, which may be found at AAVSB.org. In addition to that, we need you to hand in all of your official transcripts.

Determine the current status of your application.

During the application process, you will be required to register for an account. This account will allow you to monitor the progress of your application and provide you with updates as necessary.

Schedule your VTNE test dates.

After your request has been reviewed and accepted, you would be able to make arrangements for the examination. Remember that you will only have three chances to pass the test each year.

Prepare for the VTNE.

Ensure that between scheduling the test and taking it, you allow yourself a sufficient amount of time to prepare.

Take your score report.

The official score report will be available right after your test, and the outcomes of your test will be accessible via your online account during 2-3 waiting weeks. When you apply, your scores will be transmitted to the state board of your choosing.

Obtain your VTNE certificates.

Get in touch with the appropriate board in your state for information on the prerequisites and requests for credentials.
VTNE Study Guide: Things to Prepare for the VTNE
There is such a thing as psychological distress. To get the highest performance possible on the VTNE, it is essential that you diligently study for it. Make it a priority to prepare both your body and your mind for the challenge that lies ahead. When it is finally time to settle down and prepare for the VTNE, the following are a few pointers to consider.
Research the exam
Do as much investigation about the test as you possibly can so that you are prepared for all it may throw at you. To get some of the more fundamental administrative details out of the way, here they are:
The VTNE may be taken for a fee of $325. This does not contain any further reading or listening resources.

The VTNE is given on a monthly, quarterly, and annual basis.

The VTNE consists of 170 questions with multiple-choice answers, of which only 150 are assessed.

The VTNE will be administered through the computer.

The VTNE is obtained in both English and French language.

The VTNE will give you three hours to complete it.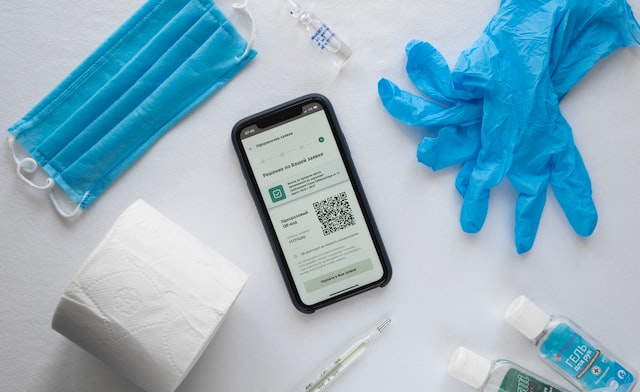 Ask around
To get a sense of what it's like to take the VTNE, you should talk to other veterinary technicians who have previously completed and succeeded in the VTNE You shouldn't count on getting the questions and answers that are really on the exam since they are susceptible to change; nevertheless, they may be able to give you some insight regarding the factors that helped or hindered them.
Experience learning in the "real world"
Learning via experience is an excellent approach to acquiring and retaining knowledge since it is hands-on. Find employment part-time or volunteer at a veterinary clinic so that you may gain some valuable practical experience in the real world.
Create a study group for the VTNE
We hope that there are a lot of other learners in the same boat as you. It is strongly suggested that you get together with a few other students who also need to study for the next test and that you form a study group in which each member may assist the other. Teamwork, which is essential in the actual world of veterinary practice, is the cornerstone around which tremendous achievement is built.
VTNE study tips
You may implement a list of typical key topics that you'll need to prepare carefully and devote time to memory to perform successfully and pass the exam, even if the content that is tested varies from test to test. This will allow you to perform well during the test. The following are some examples of these:
Educate yourself on the worms as much as possible, paying particular attention to their binomial nomenclature.

You had better ensure that you are proficient in mathematical calculations since there will be a few computations about dose, dosage, and liquid.

You will need to be familiar with the titles of all of the tools that are utilized in veterinary medicine as well as their functions.

There will be a lot of questions concerning drugs, so at this point, you're in pharmacology. The questions will mostly focus on adverse effects, objectives, classifications, and other topics.

The study of microbiology is required. There will be questions on how to separate bacteria and fungus, as well as questions about blood smears and gram-negative and gram-positive microorganisms. Additionally, there will be problems with how to separate both fungi and bacteria.
You shouldn't be shocked to see a lot of queries about animal dentistry, particularly those that are prevalent across the animal world.
The Bottom Line
The above VTNE study guide has provided you with some strategies and study tips that can help you during the process of preparing for the VTNE. Hope you can apply these tactics and then successfully pass the exam. Good luck!