NCLEX is an abbreviation for National Council Licensure Examination. This is frequently followed by two more letters, PN or RN. This indicates whether the test is for a Practical Nurse or a Registered Nurse. The NCLEX is an exam that all nursing school graduates must take. Its purpose is to guarantee that each nurse is competent and capable of practicing safely as a new nurse. The NCLEX employs Computerized Adaptive Testing (discussed further here). CAT simply means that each exam is unique.
Each candidate is given a one-of-a-kind testing experience. The National Council of State Boards of Nursing creates the NCLEX tests (NCSBN). Every year, the NCSBN polls newly licensed nurses in order to keep the NCLEX up to date and relevant. This guarantees that the test corresponds to what nurses actually perform in their area.
The NCSBN was established in 1978 as a non-profit and self-sufficient organization. According to the group, they were founded "to protect the public's safety" and on the assumption that "nurse regulation needs to be a distinct body from the association representing professional nurses."
There are two NCLEX examinations available depending on the level of nursing you choose to practice:
Students who want to become a practical (LPN) or vocational nurse (LVN) take the NCLEX-PN test.

NCLEX-RN: This exam is taken by students who want to become registered nurses (RN).
Let's get started with our free NCLEX PN practice test to pass the actual exam on your first attempt.
What Is NCLEX PN Exam?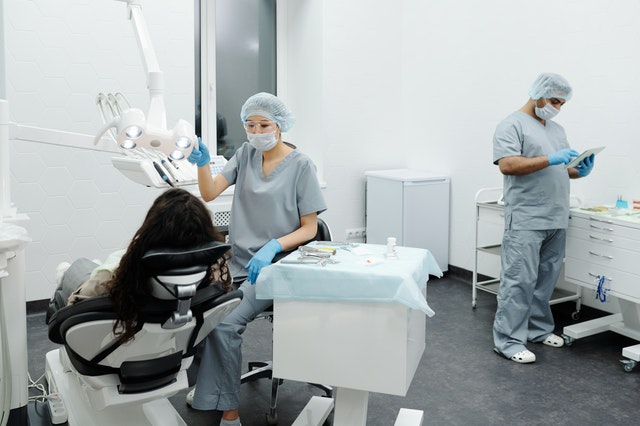 Firstly, before taking the test, you need to know what is a NCLEX PN. Let's discover it with us!
Individual State Boards of Nursing conduct the National Council Licensure Examination for Practical Nurses (NCLEX-PN test). The NCLEX-PN is sometimes known as "The Boards" or "State Boards." The NCLEX-PN has only one purpose: to establish if you are qualified to begin working as an entry-level practical/vocational nurse.
These boards are responsible for regulating the profession of nursing in their respective states and have a responsibility to safeguard the public from hazardous and ineffective nursing care.
The NCLEX-PN assesses the candidate's knowledge in two areas: social sciences (psychology and sociology) and biological sciences (anatomy, physiology, biology, and microbiology).
Format of NCLEX PN Exam
Knowing what is the NCLEX PN, you should know the format of this exam. Let us give you more details on this NCLEX PN exam format below.
Framework:
The NCLEX-PN test is structured on the framework "Meeting Client Needs." There are four primary groups and eight subgroups. Many nursing programs follow the medical paradigm, with students taking distinct coursework in medicine, surgery, pediatrics, psychiatry, and obstetrics. On the NCLEX-PN test, however, all of the content is integrated.
Types of Information on the test:
The NCLEX test questions are difficult; the NCLEX is not your typical exam. The NCSBN emphasizes high-level thinking since nurses must be competent and safe in order to practice. The test is centered on application and analytical questions rather than rote memorization or fill-in-the-blank responses.
These sorts of inquiries need a solid foundation of knowledge and comprehension of the subject matter. This, together with critical thinking and decision-making abilities, demonstrates comprehension of the knowledge required to practice as a nurse.
The NCLEX-PN material is divided into four major sections, each with multiple minor subcategories. All exam material is tailored to the demands of the customer. Nurses must use their understanding of medical procedures, evaluation, and other skills to provide the best possible care to the client. These questions from numerous categories are distributed at random during the exam; it is not divided into sections.
The NCLEX-PN test includes five types of questions (or areas of study):
Safe Effective Care Environment

Management of care

Safety and infection control

Health promotion and maintenance

Psychosocial integrity

Physiological integrity

Basic care and comfort

Pharmacological and parenteral therapies

Reduction of risk potential

Physiological adaptation
Safe and Effective Care Environment
This group accounts for around 21-33 percent of all NCLEX questions. The majority of inquiries in this area are concerning patient care safety. It focuses on medicine administration safety, injury and infection prevention, and particular safety themes such as isolation protocols, pediatric patients, and mental health/psychiatric patients. This area can also contain ethical and legal problems, nurse management, laboratory testing and outcomes, and other topics. This category includes a wide variety of subjects.
Health Promotion and Maintenance
This category accounts for approximately 12% of all NCLEX questions administered. Much of this information focuses on preventative and proactive methods. Pregnancy and birth are major themes, as are baby growth and development, STIs, and correct nutrition. Maternity lessons and human growth and development seminars are often included in the educational plan of all practical nursing programs.
Psychosocial Integrity
Psychosocial integrity questions account for around 12% of all questions. This area includes topics such as psychiatric health and illnesses, coping methods, crisis intervention, substance misuse, and treatment. Depression, schizophrenia, biological mental illnesses, eating disorders, personality disorders, and anxiety disorders are examples of specific diseases.
Students should be knowledgeable about mental health condition diagnosis, symptoms, and therapy. Of course, nurses must be aware of their role in the therapeutic process and understand how to assist patients in these instances.
Physiological Integrity
The physiological integrity questions make up the majority of the NCLEX. This category accounts for the vast majority of NCLEX questions, accounting for about 43-67 percent. This is due in part to the broad variety of issues covered by the umbrella phrase of physiological integrity. These sorts of questions deal with the majority of material that practical nursing students learn and use. This section's topics include:
Adult medical and surgical care includes adult care, medical and surgical problems, evaluation, treatment, nursing care, and other services.

Pediatric treatment includes growth and development, birth defects, child abuse, infectious illnesses that affect children, and common childhood traumas.

Gerontology includes geriatric care, the aging process, and pharmaceuticals often used by the elderly.

Infectious diseases: general information, infection chain, and so forth.
Depending on the practical nursing school, this material is typically taught in medical-surgical nursing, pediatrics, gerontology, pharmacology, and other areas.
Please keep in mind that the given material is for the NCLEX-PN test. The NCLEX-RN exam is a different exam. Although certain subjects and concepts are repeated, the examinations are designed to assess various types of knowledge and problem-solving approaches. Many Practical Nurses take both examinations because they continue their studies to become Registered Nurses.
Types of NCLEX Questions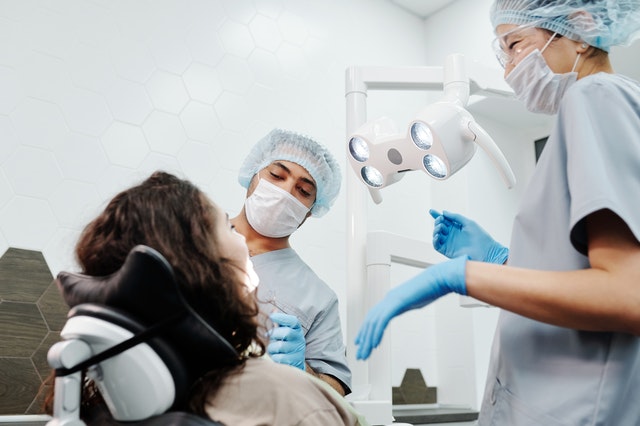 Inquire with a current licensed nurse about their NCLEX exam-taking experience. Many people will tell you that it wasn't the information that was complex or difficult to comprehend, but rather the NCLEX-style questions. NCLEX testing differs from other types of testing in that it may involve a variety of question forms. Understanding and practicing the NCLEX test and scoring procedure is critical to success.
The vast majority of NCLEX questions are multiple-choice in nature. These questions can have any number of responses, ranging from 2 to 8. There is just one right answer to certain questions. This is where it gets tricky: certain multiple-choice questions are "multiple-multiple" questions, meaning they have many options and numerous replies.
In other words, there may be several valid answers. Some questions will allow you to choose more than one answer. Some questions will have many valid answers, and the applicant must select the "most correct" response.
The NCLEX may include the following question types: fill in the blank, hot spot questions, sound questions, chart/exhibit questions, and drag and drop questions. Fill-in-the-blank questions are uncommon, however, they do appear on the NCLEX. Hot spot questions show the applicant a photo or diagram of a patient and challenge the candidate to analyze the supplied information and make a conclusion.
Computerized Adaptive Testing (CAT)
The NCLEX-PN uses CAT to efficiently and fairly test applicants. According to the NCSBN, "CAT is a way of giving tests that combines computer technology with contemporary measurement theory to improve exam efficiency."
CAT provides various advantages over standard test administration and scoring systems, including the following:
Provides a dependable and accurate assessment of nursing ability.

Reduces the frequency of "too easy" and "too hard" questions, which might skew results.

Reduced exposure to certain goods, minimizing security risks
The NCSBN has supplied numerous definitions of CAT, which are listed below. These might help you better comprehend the CAT procedure. Candidate ability is described as the candidate's degree of entry-level nursing knowledge, skills, and abilities. The ability estimate is the amount of entry-level nursing knowledge, skills, and talents calculated by the computer.
A passing standard is a cut point along with an ability range that denotes the minimal level of skill required. It is the minimal ability necessary to practice nursing safely and efficiently at the entry level for the NCLEX. A logit is a measuring unit used to report relative variations in candidate ability estimations and item difficulty. Since 1994, CAT has been utilized for the NCLEX examination.
CAT divides questions and assigns difficulty levels to them. When a question is answered correctly, the computer re-evaluates the candidate's abilities based on prior questions, difficulty levels, and correct/incorrect replies. The computer then asks a question that the candidate should be able to answer accurately 50% of the time.
The computer model recalculates these values after each question and response in order to offer an accurate assessment of knowledge; the more questions answered, the more exact computer estimations become. Essentially, if a question is successfully answered, the computer records it and picks a more difficult question for the applicant; if the answer is erroneous, an easier question is offered. This process is repeated until a pass/fail determination may be made.
The CAT uses three rules to score applicants and determine whether they pass or fail. The computer makes a choice, which is subsequently verified for quality and accuracy. The following are the three pass/fail rules:
The "95 percent confidence interval rule" is the earliest and most often used criteria for assessing pass or fail status. This rule employs a predefined "passing standard." A judgment is made after the computer system is 95 percent certain that a candidate's skill is obviously above or below the passing criterion. The more accurate answers selected, the quicker a pass decision may be determined; the same holds true for bad answers and a failed decision.

The "maximum-length exam regulation" comes next. When a candidate's skill is extremely near to the passing criterion, this rule takes control. When the maximum number of questions has been achieved, the computer disregards the 95 percent confidence criteria. According to the new regulation, the final ability estimate determines whether a candidate passes or fails. If this is higher than the passing criterion, the student receives a pass; otherwise, the student fails.

The last scoring rule used by computers is known as the Run-out-of-time Rule or ROOT Rule. As the name implies, this rule applies when a candidate runs out of time but has not completed the maximum number of questions. This signifies that the machine cannot make a pass/fail judgment with 95 percent certainty. There are various possibilities for this rule:

If the required number of questions are not answered, a fail is issued.
If the minimum number of questions has been answered, the machine will utilize the last 60 questions

The student passes if the past 60 ability estimations were more than the passing criterion.
If the ability estimate falls below the passing criterion even once in the past 60 items, a fail is issued.
When Taking The NCLEX PN Test
CAT stands for "computer adaptive test," a type of assessment that is interactively depending on your responses to questions. The CAT guarantees that the questions are not "too hard" or "too easy" for you based on your ability level.
Your first question will be quite simple—below the required level of ability. If you properly answer it, the machine chooses a little more challenging question. If a question is improperly answered, the machine picks a somewhat easier question. The computer can estimate your degree of proficiency by doing this throughout the exam.
Getting to Know Pearson VUE
Pearson VUE is a division of Pearson. Pearson is billed as the world's leading learning firm. Pearson VUE provides services ranging from test creation and administration to the delivery and administration of numerous licensing and certification tests. Pearson VUE offers nursing licensure and examinations.
They are largely involved in the process by processing test registration and giving tests in their cutting-edge technical facilities. Pearson VUE testing locations may be found across the country and abroad. Pearson VUE is the world's largest network of testing facilities.
Pearson VUE Registration Procedure
Pearson VUE is the sole administrator of the NCLEX examinations, which are exclusively available as computerized tests. Pearson VUE's fundamental registration procedure is as follows:
Submit a licensing application to the relevant Board of Nursing.

Candidates must fulfill all qualifying standards established by the Board of Nursing.

Pearson VUE is where you may register for the NCLEX. This may be done online or over the phone. Online registration is more convenient and faster than phone registration.

Pearson VUE will send you an email confirming your NCLEX enrollment.

The Board of Nursing certifies the candidate's eligibility to test via the Pearson VUE system.

Pearson VUE will send you an Authorization to Test form (ATT) via email.

ATT is good for up to 90 days and can be utilized; if not used within that period, it must be obtained anew. (Depending on the individual Board of Nursing standards, ATT can be valid for up to 365 days.) The majority are good for 90 days.)

Pearson VUE allows you to schedule a specific examination place and time.
NCLEX-PN Exam Day
Make careful to obtain correct identification before arriving at the testing facility; testing will not be permitted without it. Pearson VUE suggests that you dress comfortably; however, hats, gloves, scarves, and jackets are not permitted in the testing room. Remember this when preparing for testing. Lockers are offered at Pearson VUE exam centers. It is usually a good idea to arrive early. Arrive at least 30 minutes before the start of your exam. If you are more than 30 minutes late for your exam, you will be required to forfeit the test as well as any money you may have paid.
Pearson VUE personnel will check the identity and other testing data upon arrival. To enter test zones, advanced security procedures are in place. Each candidate is asked to provide a photograph, a signature, and a palm vein scan. Palm vein scans are far more accurate than fingerprint scans in identifying individuals.
Security precautions are very stringent within testing facilities. Each location employs audio and video recording to keep track of all test takers. This is done to assure fair and honest testing, enhance tester security, and prevent cheating. Outside goods, such as paper and writing tools, are often not permitted in testing rooms. Each test taker is given a computer with an on-screen calculator, as well as a dry erase board and marker.
One thing to remember on exam day is to keep a steady pace. There is no incentive to finish early. Of course, everyone tests at their own rate, so don't attempt to rush. Each question and response should be carefully read. The NCLEX-PN has a 5-hour time restriction. There are also two breaks available, one at 2 hours and the other at 3.5 hours during testing.
After the exam, each participant is given a brief survey to complete. A raising of the hand after completion draws the attention of the test administrator. Each applicant will then be rejected. Please bear in mind that findings are NOT accessible immediately. To ensure proper scoring and pass/fail choices, they must go through a second verification procedure.
What Is The Next Step After You Finish NCLEX?
As stressful as waiting for results might be, there is a time lag between taking the test and obtaining the results. "Unofficial results" are normally accessible 48 business hours after the exam is completed. Some applicants prefer to pay $7.95 for the optional "Quick Results Service." In truth, this is not a necessary expenditure; unpaid results are frequently acquired sooner or at the same time as paid results!
Official exam results are only accessible through the State Board of Nursing. This is mailed to each candidate around 6 weeks following the test. If the outcome is a passing score (Congratulations! ), the applicant will only get this information. There is no specific score offered.
If the applicant fails, he or she will receive this warning as well as an NCLEX Candidate Performance Report (CPR). The CPR is a two-page personalized document that is given to candidates to assist them to pass the NCLEX for the second time. The first page of the report includes some CAT information as well as how many questions the candidate answered.
The study also examines which sorts of questions were successfully and erroneously answered. The candidate is then given a breakdown of their strengths and weaknesses for each type of exam question. Individual inquiries and responses are never provided. Instead, evaluating which categories of material and which sorts of questions were improperly answered might aid in the improvement of study habits.
How Soon Can You Retake The NCLEX PN?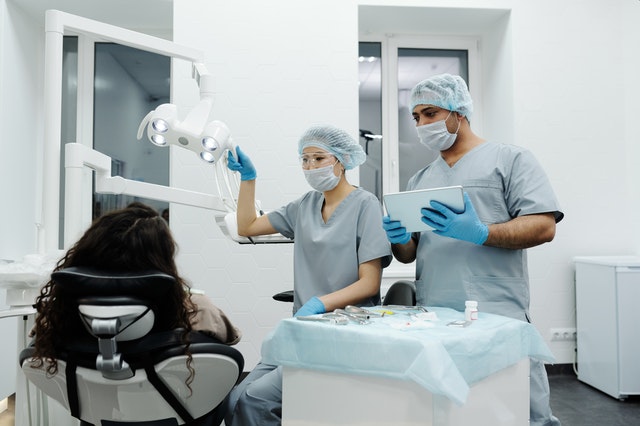 If a candidate fails the test the first time, he or she may repeat it. Depending on the board of nursing, between 45 and 90 days must expire before retaking the exam. The steps for retaking the NCLEX are outlined below.
Contact the relevant nursing board and notify them that you wish to retake the test.

Re-register with Pearson VUE and pay the $200 registration cost.

Wait for a new ATT to arrive.

Make a new exam appointment.
Frequently Asked Questions About What Is NCLEX-PN
Is the NCLEX-PN difficult to pass?
Is it difficult to pass the NCLEX-PN? It was 85.63 percent in 2019. That indicates that 41,303 of the 48,234 applicants who took the NCLEX-PN passed.
How many items are on the NCLEX-PN test?
The NCLEX-PN is a computerized adaptive test with a flexible duration that can range from 85 to 205 items. Twenty-five of these items are pretest items that are not scored.
What time will I have for the test?
Each individual question has no time restriction. You'll have up to 5 hours to finish the test, which includes a tutorial at the start. There are no required breaks. However, after 2 hours of testing, there is an optional break, followed by another 90 minutes of examination.
When does the exam conclude?
Your exam will terminate when one of the following events occurs:
You have shown the bare minimum of proficiency and answered the bare minimum of questions (85).

You have shown a lack of minimal proficiency and answered the bare minimum of questions (85).

You have completed all of the questions (205).

You have used all of the available time (5 hours).
HELPFUL TIP: Avoid focusing on the length of your exam. You should only expect to test for 5 hours and answer 205 questions. And, if you have a lengthy exam, keep in mind that you are still in the game as long as the computer keeps asking you questions, so focus on answering them all to the best of your abilities.
What should I do if I fail the test?
First, don't give up. You are not by any means alone. Many students fail the NCLEX-PN exam on their first try.
Failing the test implies you did not answer questions correctly at or above the degree of difficulty required to pass. You were unable to demonstrate your competence to deliver safe and effective treatment on this exam.
If you fail, you will be given a diagnostic profile that examines your performance on the test. Take your time reading it. You'll be able to check how many questions you answered correctly on the exam. The more questions you answered correctly, the closer you were to pass the test.
Should I retake the test again?
Certainly. The NCLEX-PN exam may be retaken 45 days following the original administration.
If this is your first time preparing on your own, you may want to select a formal preparation option to help you focus your study time more successfully.
Whatever strategy you pick, remember to utilize the diagnostic profile to guide your preparation.
The Bottom Line
After completing your LPN nursing school, the next step in advancing your career and becoming a Licensed Practical Nurse is to earn your PN license.
All prospective practical nurses must pass the NCLEX-PN test in order to obtain this licensure. The idea of a test having power over your future may make you worried or uneasy. But don't be concerned! However, with enough preparation and a little assistance from our details about what is NCLEX PN, you should be able to pass the PN test with flying colors.
We hope you found this information useful and that it will assist you in passing the NCLEX-PN. Our goal is to build confidence in all of our students so that they can achieve their career objectives. Everyone deserves the opportunity to discover their ideal work.