Passing the CFA program tests necessitates a high level of dedication and considerable study time. If you don't have any academic background in finance, the CFA level 1 test is difficult, but if you have, it's much easier.
So, what is the hardest part of CFA level 1?  The most challenging topics for CFA test candidates on their level 1 exam are often FI, Derivatives, and FRA. Why were the three sections rated the most difficult? And, how to pass them?
In this post, we'll go through the details of each part and provide you with some tips that may help you a lot to pass the CFA level 1 with flying colors. And don't forget to take our free CFA Level 1 mock exam to pass the exam easily.
Overview of FI, Derivatives, and FRA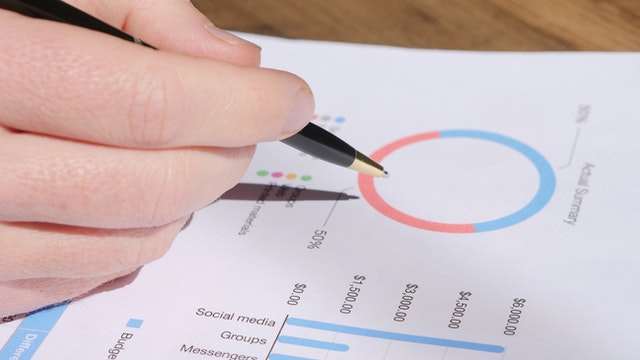 Fi, derivatives, and FRA are three CFA level 1 hardest topics for CFA test candidates.
Fixed Income (FI)

Derivative Investments (DI)

Financial Reporting and Analysis (FRA).
True, the three of the hardest CFA level 1 topics range significantly in terms of test weight and the number of readings required in your level 1 program. All ten issues are discussed here, and the three most difficult topics are compared below for your convenience:
Level 1 CFA Exam Topic
Short Description
Topic Weight
No. of Readings
No. of Formulas
Predicted No. of Questions
Financial Reporting and Analysis*
Financial statements + Accounting methods + Reporting standards
13-17%
12
nearly 100
ca. 26
Fixed Income
Bond features, yields & markets
10-12%
6
around 40
ca. 20
Derivatives
Forwards vs futures
vs options vs swaps
5-8%
2
around 40
ca. 10
*Financial Reporting and Analysis* (FRA) has been changed its name to Financial Statement Analysis in the 2022 CFA exam curriculum, but the content is about the same thing. In this post, we're still using the previous name here because the change is so recent.
Now we will go through each CFA level 1 difficulty level as well as the useful tips. Let's go!
Overview of CFA Level 1 Fixed Income
One of the main parts of the larger capital market is the Fixed Income CFA Level 1 topic area. It typically refers to investments in which investors are lending money for a certain amount of time with a set payback schedule: hence the name 'fixed income.'
After FRA and Ethics, Fixed Income is the third most popular topic in Level 1 (equal with Equity Investments). Because the issue weight of fixed income fundamentals rises over the three levels, it is critical to start with Level 1 and build a strong foundation. The topic weighting for CFA Level 1 Fixed Income is 10% -12%, which means that 18-22 questions out of 180 on the exam are centered on this topic.
The following is a breakdown of the chapter readings for CFA Level 1 Fixed Income:
| Reading Number | Sub-topic | Description |
| --- | --- | --- |
| 39 | Fixed Income Securities: Defining Elements | Learning what fixed-income security is and how it works on a basic level. |
| 40 | Fixed Income Markets: Issuance, Trading & Funding | Knowing the fixed income market's structure and standards. |
| 41 | Introduction to Fixed Income Valuation | The nuances of valuing and pricing fixed income assets are highlighted. This is, without a doubt, the most crucial chapter. |
| 42 | Introduction to Asset-Backed Securities | Examines asset-backed securities and sub-products such as residential and commercial mortgage-backed securities in depth. |
| 43 | Understanding Fixed Income Risk and Return | Explain the many kinds of risks that are commonly linked with fixed-income assets. A topic having a lot of testable concepts to concentrate on. |
| 44 | Fundamentals of Credit Analysis | This reading focuses on credit risk, which is a type of risk that is particularly important to fixed-income investors. |
In a nutshell, CFA Level 1 Fixed Income instructs you on:
Learn about the various fixed income products available and how these markets work

How to price these securities: what are the risk variables to consider when pricing a fixed income asset, and how can any related risks be mitigated?
This CFA topic area intends to introduce learners to the fundamentals of fixed income investments, as well as how they are priced and valued. The topics addressed are particularly relevant for individuals aspiring to work in Fixed Income Portfolio Management – whether credit, macro, or otherwise.
These subjects will be an essential part of anyone's skill set, even if they do not want to pursue a career in Fixed Income. This is because multiple markets are frequently linked, and exceptional investors (such as Warren Buffet, Peter Lynch, and George Soros) often have a broad understanding of a variety of markets, not just the one they are investing in.
Read more >> What to bring to CFA level 1 exam?
Tips for CFA Level 1 Fixed Income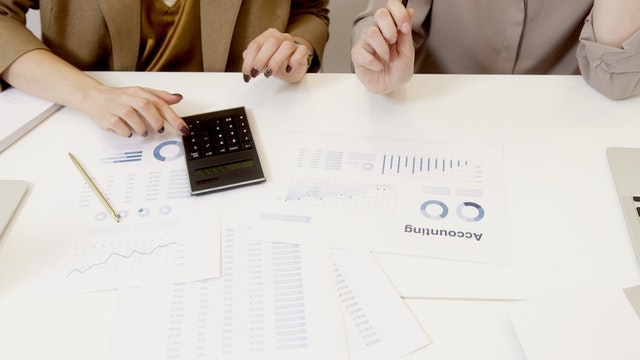 #1 Early on in your study, go through the topic of fixed income
If you have a quantitative inclination, we recommend looking at this issue early in your CFA study. However, you need first to get familiar with the concepts of Time Value of Money and Discounted Cash Flow Analysis.
#2 Master your calculator for this topic
Your CFA calculator is your best buddy if you want to ace this part (which you will). Fixed Income Investments is a particularly calculator-intensive topic, and CFA test calculations aren't your typical multiplications and divisions that you can accomplish with paper and pen. As a result, you'll need to know the details of your calculator like the back of your hand.
Overview of CFA Level 1 Derivatives
Given its relatively light reading for its topic weight, Derivatives are one of those topics worth investigating. It's primarily introductory concepts at this level, with a focus on the call and put options section, how they function, and their payoff structure.
It's also featured in the CFA program's three levels, with a minor increase in topic weight for Levels 2 and 3.
The subject weighting for CFA Level 1 Derivatives in 2022 is 5-8 percent, which implies this topic will be covered in 9-14 of the 180 questions in the test.
The Level 1 curriculum is designed to provide us with a foundational understanding of derivatives, including how to value them and how to utilize them to manage risk.
Here's a quick rundown of everything you'll learn in the CFA Level 1 Derivatives chapter:
| Reading Number | Sub-topic | Description |
| --- | --- | --- |
| 45 | Derivative Markets and Instruments | This reading explains the many types of derivatives available, why they are needed, and how they are valued. |
| 46 | Basics of Derivative Pricing and Valuation | Dives into the detail of pricing and valuing various types of derivatives. |
In a nutshell, the derivatives readings are about learning what these instruments are, why you may want to use them, and what your net gain/loss would be if you used them in a variety of scenarios.
Derivatives are a good risk management tool in practice, which explains their increasing popularity. As a result, there's a considerable probability that a better comprehension of some aspects of the content of the derivative will be useful in your profession.
Tips for CFA Level 1 Derivatives
Because the bulk of test questions on this topic are likely to be qualitative, your attention when studying the Level 1 derivatives content should be on comprehending concepts rather than memorizing and working through formulae.
The equations will come to you on the basis of logic and comprehension rather than rote memorization after you have a firm grasp on the rationale for applying various derivatives.
Overview of CFA Level 1 FRA
FRA is a critical fundamental topic for CFA Level 1, and it serves as a framework for Level 2 learnings, but it becomes less important at Level 3.
After Ethics, FRA is the second most weighted topic in Level 1. This is one of the must-know topics — it's essential for passing Levels 1 and 2, and hence the full CFA program.
The subject weighting for the 2022 CFA Level 1 Financial Reporting and Analysis test is 13 % -17 %, which implies this topic will be addressed in 23-31 of the 180 questions on the exam.
The following is a summary of the FRA chapter readings:
| Reading Number | Sub-topic | Description |
| --- | --- | --- |
| 15 | Introduction to Financial Statement Analysis | Introduces the primary financial statements as a starting point for discussing the scope and methodology of financial statement analysis. |
| 16 | Financial Reporting Standards | The IFRS framework is mostly discussed, along with its comparability to US GAAP. |
| 17 | Understanding Income Statements | In this reading, you'll learn about the broad concepts of revenue and cost recognition, non-recurring items, and EPS in income statements that you'll encounter in financial analysis. |
| 18 | Understanding Balance Sheets | Each component of the balance sheet is examined in detail: current and long-term assets, current and long-term liabilities, and equity. |
| 19 | Understanding Cash Flow Statements | Explains the relationship between cash flow, income, and the balance sheet, as well as a variety of ratios for analysis, which is a popular test topic. |
| 20 | Financial Analysis Techniques | This is a more theoretical, wide chapter that provides an overview of the tools that an analyst might use to analyze a firm. |
| 21 | Inventories | The primary inventory valuation methodologies (LIFO, FIFO, etc.) are compared and contrasted, as well as how they affect inventory ratios and financial analysis. |
| 22 | Long-lived Assets | The handling of long-term assets is discussed, including purchase, depreciation/ amortization, revaluation, impairment, and derecognition, as well as an introduction to financing vs operational leases, which you should be aware of. |
| 23 | Income Taxes | Many exam questions will test your understanding of the difference between taxable and accounting profit, as well as what factors lead to a deferred tax obligation or asset (DTL or DTA). |
| 24 | Non-current (Long-term) Liabilities | Examines the accounting, presentation, and disclosure of long-term debt, as well as the use of leverage and coverage ratios in determining a company's solvency. |
| 25 | Financial Reporting Quality | Discusses the differences between cautious and aggressive accounting techniques, as well as how to spot them. |
| 26 | Financial Statement Analysis: Applications | This chapter provides a few working examples of common analyst changes to financial reports in investment research, bringing together the information gained in this topic area and putting it to use in real-world situations. |
A wide range of financial positions, including buy and sell-side analysts, asset managers, wealth managers, and investment bankers, rely on this issue area.
The CFA Level 1 Financial Reporting and Analysis subjects essentially teach you how to:
Examine and comprehend each financial statement component

Determine whether the financials given are accurate, and if not, how to change them for the sake of your valuable research

Value an asset or a company independently for investment purposes.
Tips for CFA Level 1 FRA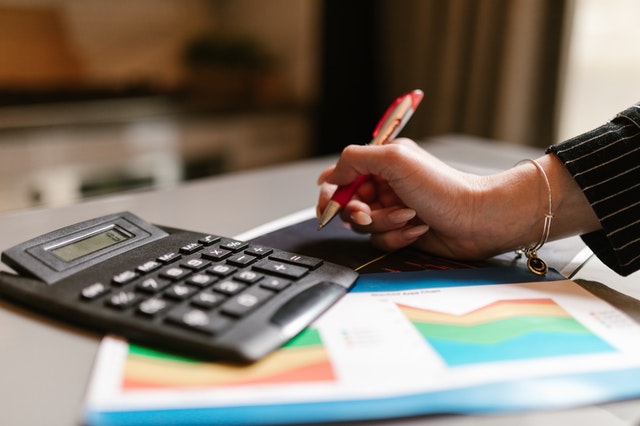 Unfortunately, there is no shortcut to understanding FRA; therefore, you need to schedule enough time in your study schedule to completely understand this reading.
The large quantity of readings in the CFA examinations contains a lot of testable content, as noted previously in the text.
The FRA not only has a 13-17 % weighting in the CFA Level 1 tests but it may also be woven into other topic area questions. 
Here are some recommendations for CFA Level 1 FRA:
# 1 Be practice a priority in your FRA strategy
A large number of practice questions will help you reinforce your comprehension, so make sure to line them up

Try to answer all of the end-of-chapter questions to get a sense of the variety of questions that might appear on the actual test

Because FRA questions may need a lot of reading and computation, time management and response speed will be key.
#2 Watching videos will help you a lot
There are sure to be a number of difficult concepts or calculations that you will get lost in time and time again

Spending a few minutes on YouTube or finding a third-party provider that communicates things properly on video is a smart method to break the loop of misunderstanding

Find a detailed explanation of the topic – sometimes all you need is someone to walk you through one example.
#3 Focus on IFRS and GAAP
IFRS vs. GAAP questions are common in CFA exams, so prepare a list of the differences and similarities between the two accounting standards and make sure you recall them.
#4 Create a three-statement financial model
To fully comprehend FRA, you must know the balance sheet, income statement, and cash flow statement.

Building a basic 3-statement financial model is an excellent method to do this, and it's not nearly as difficult as it seems.

Pick a firm you like, obtain their financial records, and get started — preferably with a financial modeling book.
Final Thought – The hardest part of CFA Level 1
You'll be able to determine the difficulty of topics when you create your CFA test study schedule. You'll have extra study time provided for the topics you rate as hard. And you'll have less time for the issues you think are simple. Otherwise, you should pay a little bit of attention to the CFA level 1 changes to be 100% prepared for it. The changes in Curriculum CFA Level 1 of 2022 are not significant, with 3-4 topics being updated to help candidates absorb relevant knowledge at Level 2 more smoothly. There are 60 readings in 2022 (compared to 57 readings in 2020/2022) and 05 readings from 2020/2022 have been dropped.
Now you know how to deal with the hardest part of CFA level 1. We hope you can build a proper study plan for them and pass the CFA Level 1 exam with flying colors. Good luck!