To stay up-to-date with current techniques in several industries, certain professions require practitioners to complete a certain number of CEUs (Continuing Education Units) each year. To renew a license to practice, proof of credits obtained is required. Industry and state requirements differ in terms of credit requirements.
If you have any EC-Council certificates, such as the CEH, there are also CEH CEU requirements: You must renew them every three years. For example, if you have EC-Council CEH certification, you must obtain ECE credits ( EC-Council Continuing Education) every three years to keep it current, according to the EC-Council ECE Policy.
If you don't, your EC-Council certification will expire, and you'll have to retake the CEH exam to keep it. We have explained to you the details of the EC-Council ECE Policy in this post. Read on to find out everything you need to know about EC-Council certification renewal.
An overview of CEH CEU Requirements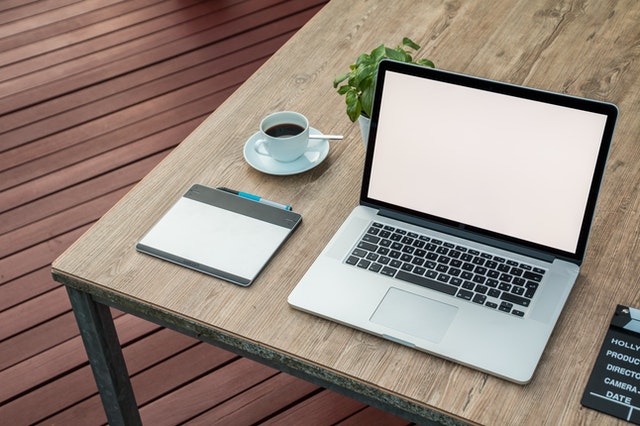 The Certified Ethical Hacker (CEH) is a well-known designation for those who have received a certification to provide specialized services to a variety of companies. This is one of the most trustworthy certificates issued by the EC-Council.
It will surely require time and effort to prepare for and receive this certification. However, it does not end when you receive it. According to the EC-Council, CEH-certified professionals must renew their certification every three years. When continuing your CEH, you must fulfill a number of requirements and activities.
How long does the CEH certification last?
CEH certification validity is three years. The CEH certification is valid for another three years after this term and renewal, thus one should renew their accreditation once the CEH certification expiration is coming.
What are ECE Credits and the ECE Scheme?
ECE Credits: These credits are used to verify the education of qualified members. They assist with the CEH renewal.

ECE Scheme: The EC-Council Continuation Education (ECE) Scheme assists qualified individuals in furthering their knowledge of the IT industry. Certified members must earn credits every so often in order to preserve their credibility.
What are EC-Council ECE requirements?
EC-Council ECE policy, like many other recognized certificates, requires qualified individuals to keep their experience and knowledge up to date with changing industry dynamics. In its EC-Council ECE policy, the EC-Council expresses the requirement for recertification in the following words.
To guarantee that the certified individual continues to comply with the present certification standards, the certifying body will create recertification requirements based on the competence standard and other relevant documentation.
Keeping your knowledge up to date, according to EC-Council ECE standards, can be accomplished through a variety of means, including but not limited to education, seminars, writing books, exams, and contributing to the profession. We'll go over the most frequent ways to obtain EC-Council ECE credits.
If you hold an EC-Council certification, you have to earn 120 ECE credits from the EC-Council every three years to keep it current.

Each year, the ECE credits must be submitted to the EC-Council. This indicates that for EC-Council certification renewal, you must submit 40 ECE credits each year to fulfill your 120 ECE credits.

You must also pay an annual membership fee to the EC-Council for recertification. This CEH annual fee is $80 per year.
What if not submit ECE Credits and EC-Council Certification isn't renewed?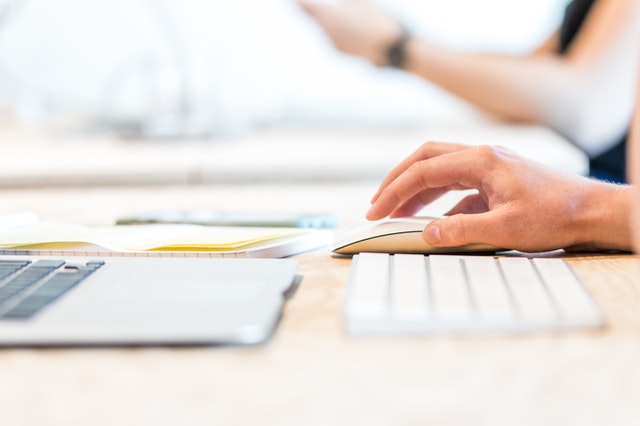 EC-Council will suspend your certification if you do not achieve 120 ECE credits in three years. You cannot utilize the EC-Council titles, logos, or any other benefits of EC-council membership if your certification is suspended.
When your EC-council certification is suspended, you can obtain 120 ECE credits in a year after it expires and re-instantiate your certification.
For the next two years, EC-Council will wait for another 120 ECE credits before renewing your certification. This is to avoid being suspended again for the next three years. As a result, we recommend acquiring ECE credits from the EC-Council each year and submitting them on time to avoid certification suspension.
If the certified professional fails to meet the EC-Council recertification standards at the conclusion of the suspension period, his or her certification will be canceled. To obtain the EC-Council certification, you must retake and pass the certification exam.
You have 90 days after suspension or revocation to inform EC-Council if there is a problem with your suspension or revocation.
Don't forget to take our free CEH practice test to get familiarized with the format as well as the questions of the actual exam to strengthen your knowledge and skills, as a result, enhancing your chance to pass the CEH exam with a high score on your first attempt. Good luck to you!
ECE Audit by EC-Council
EC-Council does not ask for any proof of ECE credits throughout the submission process. However, in order to guarantee that submitted ECE credits are compliant with the EC-Council ECE program, you may be asked to produce extra documentation.
If EC-Council is auditing your training, for example, you can submit your letter of enrolment or certificate of completion from the training provider to indicate that you participated in a connected ECE activity. If the EC-Council audits your ECE submissions, you should contact your activity provider, who will send you the necessary paperwork.
How can you submit the EC-Council ECE Credits you've earned?
To submit EC-Council ECE credits, all EC-Council members must use Aspen Portal. Make sure you pay your EC-Council membership fee each year and submit your ECE credits. Do not put off submitting your ECE credits until the conclusion of the three-year period. Otherwise, your EC-Council accreditation could be suspended.
How to Earn ECE Credits by Submitting Documents

Go to https://aspen.eccouncil.org/ to access the Aspen portal.

Scroll down to the certification you want to renew under the My Courses tab.

Select the ECE Status option.

Select Manage My Events.

Select Add New Event.

Enter the name of the successful event (e.g., Ethical hacking course)

Enter a brief description of the accomplishment.

Enter the location of the event. If it's available online, type the URL.

Date of event/course start

To earn the credits, select Event Type.

To demonstrate your concept, upload a file.

Double-check everything.
Note: After submitting a new event, the EC-Council will analyze it and decide if it should be authorized or rejected.
Which actions are eligible for ECE credits from the EC-Council?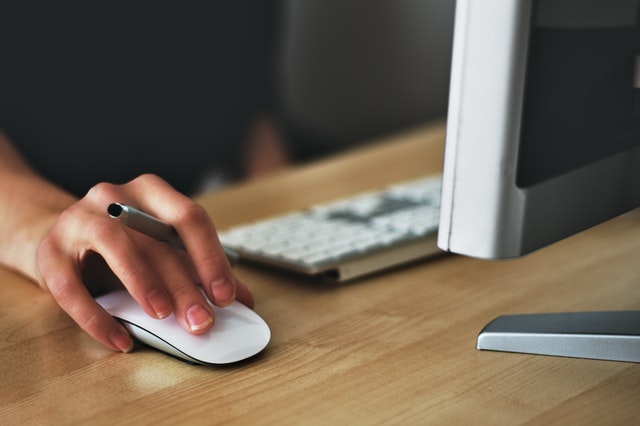 Only IT security-related activities are counted as ECE credits by EC-Council. These can include IT seminars, reading IT security books, writing a paper on IT Security-related issues, and anything else that keeps your IT security expertise up to date outside of EC-Council.
The following are the ECE credits for each ECE resource:
Volunteering is worth 1 credit per hour spent.
Attend Conferences, Meetings, and seminars about IT Security: 1 credit per hour for each Association/Organization Chapter Meeting.
Author Article/Book Chapter/White Paper: Contribute to the authoring of an IT security-related book, chapter, or article and earn 20 ECE credits. You will receive 100 ECE credits if you complete the entire book.
Read a book/article on information security

: Give a book, article, or case study a 250-500 word review. The review should be written in a clear and succinct manner, free of plagiarism. Five credits/reviews are awarded by the institution.

Authoring a Course/Module

: The course's publicly accessible link/web page, which includes the author's name, must be submitted. An official announcement will be authorized in a physical book—EC-Council gives 40 credits.

Identify a new vulnerability:

Any proof of the found vulnerability, as well as written documentation establishing ownership of a public report, should be presented. ECE credits cannot be given for vulnerabilities that have not been officially notified by EC-Council. They give this event 10 credits.
Education Course: Any IT security-related course you attend can earn you one ECE credit per hour. Earning EC-Council ECE credits and renewing your EC-Council certification is easier and cheaper when you take an online IT security course. As a result, we've put up a 60 ECE Credits bundle that will allow you to earn 60 ECE credits completely online.
Seminar/Conference/Event: For every hour you attend a seminar, conference, or similar event, you will receive one ECE credit.
Higher Education: You can earn 15 credits every semester hour if you continue your education in IT security (Masters or Ph.D.).
Give a presentation on Information security: At a chapter meeting or a conference, you can share your IT security knowledge with your colleagues. For every hour you present, you will receive three ECE credits.
Teach a new course based on IT Security: You can create a course or a workshop to teach people about IT security. Teaching IT security will earn you 21 credits every day. This course usually lasts eight hours per day.
Conclusion
We live in the age of cyber security, and IT security certifications are essential if you want to work in the field. When hiring for an IT security position, employers look for credible certifications. 
As a result, it's critical to keep your EC-Council certification updated. You must comply with the CEH CEU requirements and obtain 120 EC-Council ECE Credits in each of the three years to achieve this.