Obtaining your high school diploma or GED is the very first step toward advancing your profession. Whether you want to go to college or start working right away, most options will require you to first graduate from one of these educational programs. Each path will offer you the fundamental academic knowledge expected of secondary school, but each has its unique set of criteria. In this post, we will look at the main differences between a GED and a high school diploma, what each may accomplish for your career as well as which is better: GED or a high school diploma?
On this website, we offer thousands of free GED practice test questions to help you thoroughly prepare for this exam!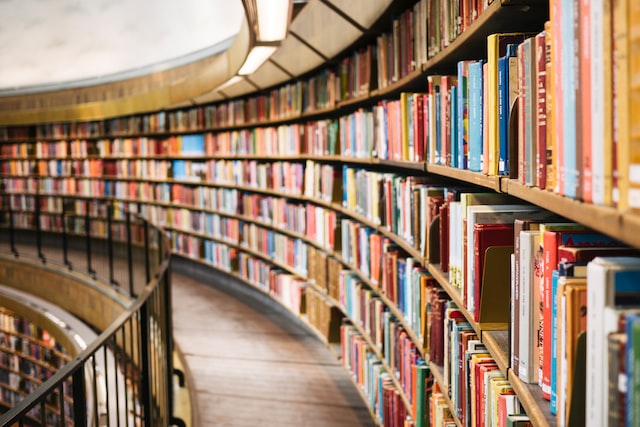 Differences between a GED and a high school diploma
The GED is a high school equivalency diploma that could be used to apply for jobs or colleges in the same way that a high school diploma may. There are, however, distinctions between the two. Understanding the distinctions between a GED and a high school diploma might assist you in deciding which is best for you. The following are some of the most significant distinctions between a GED and a high school diploma:
Age Requirement

Educational requirements

Completion Time

Testing requirements

Acceptance Rate
Age Requirement
Your age is one of the most essential criteria to consider while deciding between a GED and a high school certificate. Students up to the age of 21 can attend high school through the public school system. If you are a high school student, staying enrolled and completing your education may be the quickest way to obtain your graduation.
But what if high school doesn't suit you? This is quite common. Traditional education is the incorrect choice for many people. Perhaps you have a learning difference that your school will not accommodate, or perhaps school is simply uninteresting and you want to move on. If you are 16 or older, you may be qualified to take the GED exam. Earning your GED will allow you to move on faster and avoid having to wait to graduate with your class. A GED will allow you to gain better employment, apply to colleges, and join the military.
If you are above the age of 21, traditional high school is no longer an option for you, but that doesn't mean you can't continue your education and obtain a certification. The GED is the greatest high school alternative. Before taking the official exam, you can study on your own or take classes online or in person. There is no upper age limit for obtaining your GED, so it is never too late to begin your educational journey.
Educational requirements
The educational prerequisites are also one of the most significant distinctions between a GED and a high school diploma. High schools frequently have coursework requirements that students must fulfill in order to graduate. Students are expected to finish coursework in subjects such as social studies, science, mathematics, language arts, and history, however, particular requirements vary by state. Some students may also choose electives to fulfill their credit requirements, allowing them to earn credit while beginning to acquire professional skill sets.
Although there are no formal course requirements for getting a GED, many GED candidates will choose to take a test prep course before taking the exam. The GED exam includes test questions from the same themes that high school students learn, so preparation is essential, especially for GED students who have been out of school for a long period.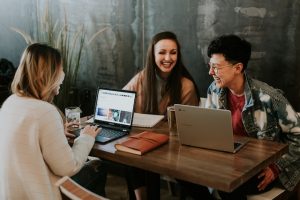 Time to Complete
It's all about credits when it comes to finishing high school. To graduate, you must have a minimum of 24 high school credits. This will take time. High school usually takes four years to complete. The GED, on the other hand, is a test that must be passed. The test itself takes approximately 7-8 hours to complete. Each course lasts roughly 2 hours.
Most states suggest, but do not require, that you study before taking the exam. To take the test, you do not need to log any hours or earn any credits. It is entirely up to you how much time you would like to invest in test preparation. Using the Essential Education online study program, most learners can study and be ready for the test in 6 weeks.
Testing requirements
While the GED takes less time to finish, this does not imply that it is easier. High school students are frequently required to complete tests in each of their classes in order to receive grades that allow them to graduate. They can use tutoring to learn tough topics and request extra credit to make up for lower scores.
GED candidates must pass four tests in order to receive their diploma. These tests cover math, science, language arts, and social studies and are a reflection of what they would have learned in a typical high school program. The GED exam contains multiple-choice, long-form, and extended essay questions.
While practice tests can help some GED learners develop their test-taking skills, there are often fewer opportunities to make up for low test results. If a GED student does not earn a minimum of 60%, they may retake the GED exam up to three times each year.
Read more >> What Jobs Can You Get With A GED?
Acceptance Rate
A state-issued high school diploma is accepted as your high school certificate by 100% of colleges and companies. This does not imply that you will receive 100% acceptance for your college or employment applications. It simply implies that if they demand a high school diploma, your high school graduation will satisfy that criterion.
However, not all high schools are made equal. The state completely accredits public schools, therefore if you receive a diploma from one, your certificate will be approved. If you graduated from a private school, make certain that both the school and your credentials are accredited. Some private schools lack accreditation or have their accreditation canceled if they fail to meet requirements. Private schools, particularly online private schools, may not be certified at all, and certificate acceptance rates fall below 60%.
The GED credential is widely accepted. Almost all universities and businesses, 98% of the time, will accept a GED in lieu of a high school diploma. GED holders may have slightly different requirements than high school diploma holders, so verify with the college or university to which you intend to apply. Unlike a high school diploma, a GED is accredited if obtained via the official GED Testing Service rather than a third party. In the end, the acceptance percentage for GED and high school diplomas is nearly the same.
Which is better GED or high school diploma?
What is the difference between a GED and a diploma? And which should you go after?
Both options open the door to higher pay, extra education, and professional growth.
High school diplomas can be an excellent starting point for entry-level employment or college education. It's an excellent alternative for individuals who have the time and whose personal circumstances allow them to attend.
Some kids, however, may need to quit high school for a variety of reasons, including familial obligations. In such cases, a GED may be the best alternative.
Get started with our GED practice tests today to take the next step toward obtaining your GED.