What is the CAPM certification? 
The certification requirements for Certified Associate in Project Management (CAPM) are a tiered validation framework that guarantees you have the relevant education and professional experience. Passing these requirements is the first step toward CAPM Certification training and certification. To obtain the CAPM certification, you must meet the prerequisites as well as study for and pass the CAPM exam. This post will go over the CAPM Requirements in great depth. After going through this guide, you should know whether or not you are qualified to take the CAPM exam. The Certified Associate of Project Management (CAPM)® Handbook contains a complete list of eligibility requirements. The Project Management Institute's website hosts this free guide.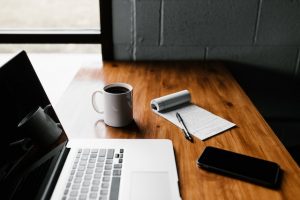 CAPM requirements
Before you may take the CAPM test, the Project Management Institute requires you to satisfy some preliminary requirements. To earn CAPM certification and appear for the exam, candidates must fulfill two requirements. These criteria are all concerned with your level of formal education. To apply to take the CAPM Exam, candidates must complete the verification part of the application. A high school diploma, an associate's degree, or the equivalent, and 23 contact hours of formal project management instruction are required.
There are various project management courses, both available online and in-person, that will meet your 23 hours of project management education need, such as the Google Project Management: Professional Certificate. You can also look for courses at your local community college as well.
CAPM certification costs
The CAPM requires only one test to be passed. As of July 2022, the exam costs are as follows:
$300 for non-PMI members
$225 for PMI members
A PMI membership is $129 per year, plus a one-time $10 application fee. The total cost of obtaining CAPM-certified as a new member is $364. Membership includes benefits such as a free copy of the PMBOK (Project Management Body of Knowledge) Guide, discounts on various career-advancing certifications, and access to a project management job board.
If you are a full-time student in a recognized, degree-granting program, you could be eligible for the $257 student bundle. This includes a $32 membership fee as well as the CAPM exam fee. You might also ask faculty members teaching project management courses at your institution if they have bulk purchase arrangements with PMI, which could save you even more money.
If you're already employed and believe the CAPM will benefit your company, talk to your boss about if your company will fund exam and training costs.
How Hard is the CAPM Exam?
The CAPM test is built on PMI's framework, which makes preparation for it a breeze. Passing the CAPM is possible if you use the correct study materials and remember enough information. However, PMI does not publicize their pass/fail rates, making preparation slightly more challenging. If you are worried about your ability to pass using only the PMBOK guide, enrolling in a CAPM Exam prep course, or taking some online CAPM practice tests is a smart method to verify that you are familiar with all of the content you will be tested on.
According to PMI, the most crucial sections of the PMBOK guide to learn are chapters 3, 4, 5, and 6, which contain content that accounts for approximately 50% of the exam, with the other 50% made up of seven chapters. To pass, you must be conversant with PMI's guidebook, framework, and all of the knowledge contained inside it.
CAPM Test Day
You should appear at the CAPM test site at least 30 minutes early, with a copy of your initial acceptance notification, a copy of your CAPM code, and a copy of your English identification. It is critical to come at least 30 minutes before the exam.
The exam lasts 3 hours with no scheduled breaks, and you are not permitted to bring gadgets, water, food, or a coat inside the room. If you bring a jacket or jewelry, you will be unable to remove them in the exam room, forcing you to sign in and out again, wasting time. Before the exam, there is an optional 15-minute survey that you can complete.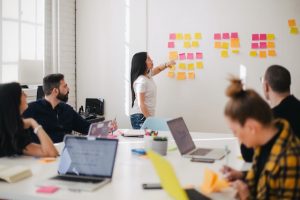 CAPM Exam Scoring
CAPM scores using a combination of difficulty-based scoring and psychometric analysis. They do not, however, reveal the minimum passing score. Because problems are scored depending on difficulty, and there are 15 unmarked and unscored questions, it is critical that you answer as many challenging questions as possible, because your total correct question % may not determine whether you pass or fail.
CAPM Certification Requirements FAQs
Do I have to be a member of PMI?
No, membership in the PMI is not required. There are several advantages to becoming a member:
PMI members save significantly on the PMP exam application fee. This discount exceeds the cost of becoming a PMI member.
PMI members are entitled to a complimentary PDF copy of the PMBOK Guide.
Maintaining your PMP Certification is easier when you use the free materials and tools provided to you as a PMI member.
Furthermore, many local PMI chapters provide discounts to PMI members for training, chapter meetings, and activities.
Read more >> PMP vs CAPM: Which Is the Best Choice for You?
My education came from a corporation that is no longer in operation. Can I make use of that?
PMI recognizes that some project work and education are difficult to validate. Ideally, you should aim to get in touch with someone in power who was a part of the organization while you were and can validate your time and training. It does not have to be an official organizational representative; a colleague or former coworker is sufficient.
How long does the application take to process?
Typically, online applications are processed within five business days. Individual mail-in applications take roughly 10 working days. Corporate applications received by mail require 20 business days to process. PMI will electronically email the Examination Scheduling Instructions once the application and fee have been completed, verifying that the candidate is entitled to take the exam.
Hope that with the above article, you can grasp all the information you need about CAPM requirements. If you need any further information, please contact us at au[email protected]!