The Project Management Institute (PMI) offers the Certified Associate Project Management (CAPM) Certification as an entry-level Project Management Certification. So, if you're just getting started in project management, CAPM Certification is a good investment.
Given the expanding demand for project managers worldwide, a career in project management is a wise decision. If you want to pursue a career in Project Management, getting the correct credentials can help you thrive and improve your career.
In this tutorial, we will answer the question "Is CAPM worth it?" and how it may provide you with multiple rewards such as fantastic compensation perks and global recognition, among others. We will look at the prerequisites for qualifying for the CAPM Certification as well as how to earn the CAPM Certification in a few steps.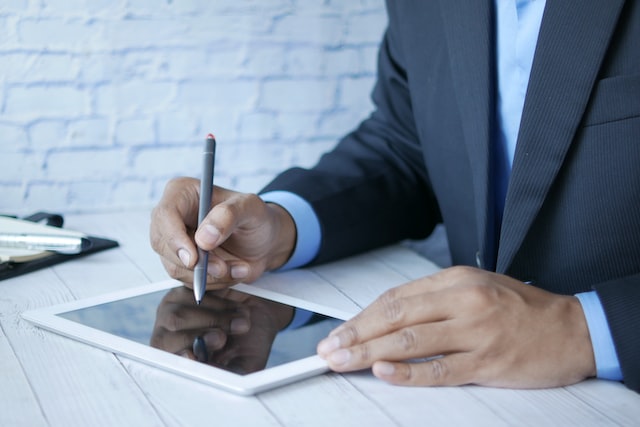 What Is the CAPM Certification? 
The CAPM Certification is an entry-level PMI qualification designed for collaborators who want to become certified project management associates. This internationally recognized Project Management Institute qualification covers all of the fundamental skills, methods, and vocabulary for successful project management.
Furthermore, the CAPM qualification is built on the PMI system. It adheres to the requirements outlined in the PMBOK Guide® 6th Edition (Project Management Body of Knowledge). The evaluation looks at a candidate's expertise in multiple domains and method categories in project management.
Obtaining CAPM certification indicates that an applicant possesses the necessary qualifications and a grasp of project management concepts. Furthermore, this certificate enables individuals to monitor crucial project management issues.
Prerequisites for CAPM
To sit for the CAPM exam, you must have finished a secondary degree (high school diploma, associate's degree, or the equivalent in another nation) and 23 hours of project management courses. CAPM holders must also obtain 15 PDUs every three years to keep their certification active. For further information, please read our article about CAMP requirements!
Who Should Obtain CAPM Certification?
If you are a project manager with little expertise and want to demonstrate your attention to project management, CAPM could be the right credential for you. You enjoy expanding your knowledge by supervising more important projects and receiving more credit. You want prospective employers to notice your curriculum vitae. The advantage of this certificate is that it needs the high level of project management job abilities that the PMP® requires. While it is based on PMI's project management system, as outlined in the PMBOK, the CAPM is not as difficult to pass as the PMP exam. Let us now attempt to answer the question, "Is CAPM Worth It?" by the benefits of this certification.
Benefits of CAPM® Certification
The CAPM® certification is a common qualification that assists employers in identifying the people best qualified to fill various roles within their firm. The certification confirms the candidate's knowledge and expertise, as well as their ability to assume crucial responsibilities.
Project managers are needed in practically every business, including engineering, construction, and information technology. Obtaining the CAPM® certification opens up a world of possibilities, including:
Establishing the credibility and knowledge of project management
CAPM certification evaluates an applicant in accordance with PMI's exacting requirements, which require the applicant to meet precise measures of experience, professional knowledge, and education. The CAPM certification evaluation process requires candidates to adhere to industry-standard ethics and codes, as well as professional conduct. As a result, a CAPM-certified associate is highly skilled and trained in the project management discipline. As a result, this accreditation unquestionably enhances a candidate's professional reputation.
Develop Yourself as an Effective Leader
The CAPM certification not only advances a candidate's project management experience but also develops their organizational skills, allowing them to lead in the workplace. Because this is an entry-level project management certificate, it also allows new project management functions to study how to manage a team totally in a form in an operational environment. As a result, a CAPM-recognized project management associate can be a valuable resource in any corporate event.
Recognize the Best Project Management Practices
The PMI PMBOK guidelines, as supplied by the CAPM certification, familiarize a professional with the best project management skill sets practices. It enables professionals to get the necessary abilities for project management operations such as project planning, implementation, monitoring, and controlling a project to completion.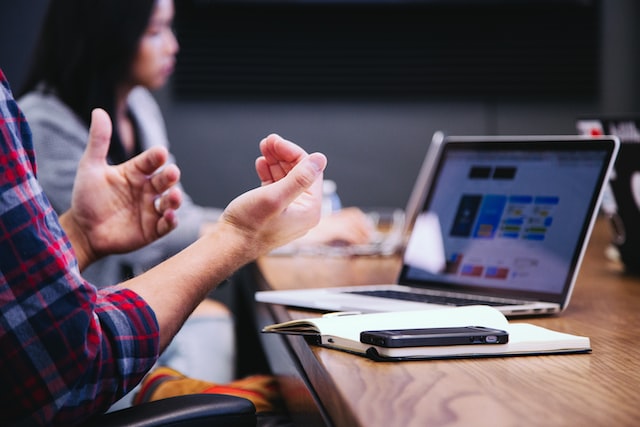 Set the groundwork for the PMP certification
In the realm of project management, the PMP certification is regarded as the gold standard. In fact, persons with their PMP certification reportedly earn 20% more than those who don't have the certification.
But we'll be honest: there are far stricter eligibility conditions, it's more expensive, and it's a lengthier test.
CAPM certification is a terrific way to get your feet wet, especially if you're just starting out. You'll go over a lot of the principles and basics that you'll need to ace the PMP exam without biting off more than you can chew straight away.
Increased Salary Opportunities
As the CAPM certification demonstrates a candidate's project management credentials in accordance with PMI standards, it serves as a bonus and can occasionally help to enhance a candidate's compensation by up to 25%. Due to the rising demand for CAPM certification among companies, a CAPM-certified professional might command greater compensation than non-certified individuals even within the same firm.
Furthermore, according to PMI, CAPM certification is one of the top-paying qualifications in the project management field.
Even if an applicant lacks project management experience, the intriguing aspect of this certificate is that the staff attempts to address the gap in project management talents and knowledge necessary for leadership roles. As a result, a CAPM-accredited worker receives an external entity in the labor market.
Global Opportunities
CAPM® has the advantage of being a globally recognized certification. You'll be able to work from any place, which will allow you to move around the world to regions with more and better assignments. Even within firms, management may be more ready to transfer a credentialed employee to another country if it is in their best interests.
Is CAPM Worth It?
Here's the short answer: absolutely!
Whether you're seeking a job in project management or a way to advance your career, obtaining CAPM certification can assist. Having said that, if you have the requisite qualifications, getting the PMP certification right away is often a better alternative (even if it will require a little more legwork upfront). However, if you're just getting started, CAPM certification will give you all of the necessary foundations—all while making you look good.
Are you still unsure whether you should pursue the CAPM certification? This article will provide you with an outline of what you may expect in terms of pay and work roles after earning the CAPM certification. Nonetheless, if you work in or want to work in project management, a CAPM certification is a smart alternative.
However, like with any other certification, you will need to prepare for the CAPM test in order to pass it on your first try. You can reach excellence if you have access to good training courses, reference materials, and a study schedule. Keeping this in mind, Passemall provides a CAPM practice test pack that will guide you through the full preparation process.