The Project Management Institute (PMI) offers two specialized credentials, Certified Associate in Project Management (CAPM)® and Project Management Professional (PMP)®, that boost credibility and present professionals with chances to develop their skills, take on bigger projects, and grow their careers. To match the type of certification with a person's intended professional goal, it is essential to comprehend the distinctions between PMP vs CAPM certification. Prerequisites, cost, roles and responsibilities, and how the credentials are viewed across industries are some of these variations.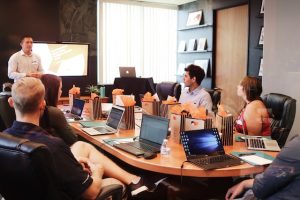 What is the difference between the PMP vs CAPM certifications? 
Simply said, the PMP is at the professional level, whereas the CAPM is more entry-level. As a result, there are fewer requirements for the CAPM test, which is also easier and cost-saving than the PMP. The PMP certification, however, is typically more well-known, renowned, and likely to result in a higher income for you.
When contrasting PMP vs CAPM generally, this high-level summary is useful. Let's quickly review the distinctions between CAPM and PMP shown in this table:
| | CAPM | PMP |
| --- | --- | --- |
| Who should take | Entry-level project managers | Those having at least three years of experience in project management |
| Jobs postings that mention certification on Indeed (July 2022) | 1943 | 42240 |
| Requirements | Secondary degree, plus 23 hours of project management education | 35 hours of project management training (may be replaced by CAPM) and 36 months of project management experience with a four-year degree, or 60 months with a secondary degree |
| Average US salary (from Payscale, July 2022) | 67000 | 111000 |
| Cost | $300 for non-PMI members, $225 for PMI members | $555 for non-PMI members, $405 for PMI members |
| Exam | 3 hours, 150 questions | 3 hours 50 minutes, 180 questions |
PMP vs CAPM Certification Requirements
The following are the requirements for taking the CAPM exam:
A four-year degree

36 months of project leadership

A CAPM® Certification OR 35 hours of project management training
OR
A diploma from high school or an associate's degree (or global equivalent)

A CAPM® Certification or 35 hours of project management training

60 months of project leadership
Because those seeking CAPM certification are not requested to have experience in project management or a four-year degree, the CAPM is perfect for recent community college graduates or even current students looking to add a credential that shows commitment to a professional life in project management to their resume.
While the CAPM is great for those just starting out in their professions, candidates must have completed 23 hours of project management training before taking the exam. Project management education can be conducted online, allowing individuals to meet this need without interfering with their professional or academic obligations. As part of a degree program, several colleges may also provide project management instruction at this level.
The following are the prerequisites for the PMP certification exam:
A secondary degree (high school diploma, associate's degree, or global equivalent) is required.

7,500 hours of project management and direction

Project management education for 35 hours
OR
A four-year diploma

4,500 hours of project management and direction

Project management education for 35 hours
While a bachelor's degree is not required for the PMP certification, candidates with a four-year degree get a considerable advantage. Unlike the CAPM, which needs 1,500 hours of general work experience, PMP applicants with only a secondary degree must include 7,500 hours of experience managing and directing projects to qualify, while those who have a four-year degree only need 4,500 hours.
Furthermore, the PMP certification takes 35 hours of project management training, but the CAPM requires only 23 hours. Purdue's online Project Management Essentials course meets both certificates' hourly requirements.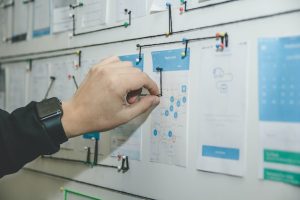 PMP vs CAPM exam cost
The PMP certification exam is more expensive than the CAPM certification exam. Non-PMI members pay $555 for the PMP, while non-members pay $300 for the CAPM. Here is a breakdown of their expenses.
A PMI membership costs $129 per year, plus a $10 one-time application fee.
CAPM cost
CAPM costs $225 for PMI members ($364 overall, including membership and application fee).

Non-PMI members pay $300.

You may be considered for the student bundle if you are enrolled in an accredited, degree-granting program. This includes a $32 PMI membership and a $225 CAPM exam certification, for just a total of $257.
PMP cost:
PMI members pay $405 ($544 total, including membership and application costs).

Non-PMI members pay $555.
PMP vs CAPM: Potential Salary
A PMP earns a yearly salary of $103,000. This is a big increase over the $65,000 average yearly income for a CAPM. Projects in highly specialized industries, such as IT, tend to have higher potential earnings.
Although the average income of a CAPM is not insignificant, the PMP is more lucrative in terms of earning potential. In fact, the Project Management Institute (PMI) stated in its 2018 Earning Power Survey that PMP certification holders make 20% more on average than non-certified project managers.
PMP vs CAPM: Roles and Responsibilities
When picking between CAPM and PMP, it is useful to compare prerequisites, exam difficulty, and cost. Understanding what a CAPM or PMP certification holder does in the real world, on the other hand, maybe more significant. After all, obtaining a certification is really a means to an end. If the roles that a certification qualifies you for do not meet your expectations, you should reconsider your choice.
After earning your PMP, you will be ready for full-time project management positions in which you will manage projects of all sizes. Positions such as program manager, project manager, and project controller are all possible. You should anticipate taking on large, difficult projects in these professions. You will be required to get them to their destination on schedule and on budget.
Prior project management expertise is assumed at the PMP level, and performance requirements are high. Companies will look for PMPs who can apply project management best practices to assist them to reach their goals.
If your project management credentials and experience are limited to the CAPM, you will most likely begin in entry-level positions. You'll almost certainly be qualified for jobs like assistant project manager, project coordinator, and junior business analyst. In these positions, you will be able to put your talents in scheduling, team coordination, and facilitating good communication to use. You are unlikely to be in charge of significant projects with large expenditures just because of your CAPM certification.
However, if you already have extensive technical knowledge, the CAPM may assist drive you to a position of leadership. A CAPM, for example, may be the push a developer needs to become a team leader. Similarly, a CAPM may be able to persuade your company to add project management responsibilities to your current position. This, in turn, opens the door to a full-time project management role in the future.
While we're here, it's worth noting that a single certification is merely one component of what qualifies you for a specific role. When hiring, employers will consider experience, performance, and other factors. Everyone's scenario is unique, and your mileage may vary. 
PMP vs CAPM: Industrial Benefits
CAPM certification can help you receive a 35-hour education requirement exemption for PMP as an active CAPM credential holder, which is advantageous for people just starting out in project management. It also allows you to demonstrate your capacity to handle larger projects and additional responsibility by applying your project management skills in your current work. CAPM certification is frequently a minimal requirement for project managers, and it can strengthen your resume and lend credibility to your job experience.
PMP certification is important for project managers who want to advance in their jobs. It allows you to demonstrate your abilities, passion, and ability to apply project management principles to real-world issues in order to achieve positive outcomes for an organization. This certification has stringent standards, so it may help you strengthen your resume and land a job as a project management specialist. It may also assist you in obtaining higher-paying project management employment with greater autonomy and responsibility.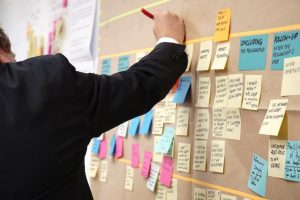 Which is Right for You? PMP vs CAPM Certification
It can be difficult to decide if a CAPM or PMP certification is better for your career as a project manager. Simply said, if you match the PMP certification requirements, it is unquestionably the best option. Even if you meet some but not all of the standards, it's probably worth your time to study for the PMP exam.
Here are some factors to consider when deciding between the CAPM and PMP exams. You can decide whether to pursue a CAPM or a PMP certification based on how you answer some of these questions.
PMP vs CAPM Certification Holders' Career Path
At what stage of your career are you? Are you just starting out in your career and want to go into project management, or do you already have some experience?
If you're just getting started in project management, taking the CAPM exam is likely the best way to demonstrate your abilities and move toward obtaining the PMP certification. Pursuing the PMP certification is definitely the preferable alternative for people with more experience and a solid understanding of project management basics in terms of earning potential and professional advancement.
The CAPM credential may also be more suitable if you have numerous designations or work in a more technical job but wish to take on more responsibility as a team leader or obtain a raise. Those who do not want to be full-time project managers can utilize a CAPM as an addition to their current position.
Cost of PMP vs CAPM Exam
How much money are you willing to spend on a certification? While both examinations might be costly, the PMP exam can cost between $180 and 255 more depending on your PMI membership level. You must also evaluate the potential training expenditures associated with meeting the education requirement. However, the increased initial expense is offset by a higher average compensation while becoming a PMP.
Before making a decision, check with your company to see whether they are willing to fund the cost of the exam. Because obtaining a PMP certification benefits your firm as a whole, many employers will cover the entire exam expense for its project managers.
Jobs Opportunities for PMP vs CAPM Cert Holders
As a PMP credential holder, you will be qualified for full-time project management employment that pays more and involves managing projects of all sizes. In positions such as program manager, project manager, and project controller, you will be more likely to oversee larger, more complex projects with larger budgets.
You will most likely be qualified for employment as an assistant project manager, project coordinator, or project management associate if you have a CAPM certification. Coordinating intra- and inter-team scheduling, as well as facilitating good communication, are more frequent in these roles.
Salary Comparisons of PMP vs CAPM
After obtaining a PMP, you might expect a wage rise, especially in specialized industries. According to the PMI Earning Power Salary Survey, PMP credential holders make 20% more than non-PMP certificate holders. However, the income increase that comes with a CAPM certification is definitely worth the time and effort.
PMP and CAPM Exam Preparation
Many of our Project Management Essentials students go on to complete this 100% online, self-study exam prep, which is a rigorous, in-depth PMP practice test and CAPM practice test topic that assist students in strengthening their understanding of PM principles and developing a comprehensive study plan. It contains four live webinars led by an instructor that provides an in-depth examination of some of the most difficult learning topics.