What is the ASVAB Career Exploration Program?
The ASVAB was created by the United States Department of Defense. The ASVAB Career Exploration Program was designed with the assistance of a panel of career development experts to support learners to gain a better understanding of themselves and how that knowledge can be applied to civilian and military occupational characteristics.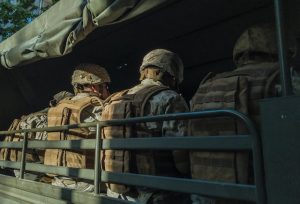 This Program offers high-quality career exploration and planning materials to high schools across the country at no cost. Rather than restricting students' exploration by telling them what they should or should not do, the Program encourages them to explore a wide range of careers.
Students frequently attempt to make college or career decisions before thoroughly considering their own desires, values, skill sets, and abilities. When considering career paths, students benefit from understanding that their test results and grades are only part of the picture. Many other factors must be considered when determining which careers will bring them personal success and fulfillment. Students should have a clear understanding of their likes and dislikes, as well as their strengths when making life plans.
What is the goal of the ASVAB Career Exploration Program?
The ASVAB Program's goal is to provide students with the opportunity to discover a variety of careers by utilizing acquired knowledge about their interests and skill sets through assessment components and structured activities.
Students investigate occupations that match their interests and skills. They can also compare their educational preparation to the requirements for admission to desired programs of study or careers. As a result, they develop appropriate strategies for achieving their career objectives. The ASVAB is the world's most widely used multiple-aptitude test battery.
The ASVAB includes eight different tests. The test has been demonstrated to be an accurate indicator of how students' academic and occupational skills have developed. It also assesses aptitudes related to career success, as well as training and education programs. To prepare for the ASVAB test, you can take thousands of free ASVAB practice test questions on our website to pass the test with flying colors.
The interpretation session is at the core of the ASVAB Career Exploration Program. Trained  Education Services Specialists or counselors lead this session. The interpretation sessions take place during the Dback, which follows the ASVAB. Students will have access to the following during this session:
The FYI (Find Your Interests) is a 90-item interest inventory created to assist students in identifying their work-related interests. The FYI is based on John Holland's well-known career choice theory, which helps to identify six basic personality types. Students who complete the FYI will be given three Top Interest Codes to utilize in conjunction with the OCCU-Find to help them with their career exploration.
The OCCU-Find database contains over 400 occupations organized by the six RIASEC interest areas, allowing students to quickly identify career paths that match their own interests. Students use OCCU-Find to research careers that match their top interest codes. The OCCU-Find provides more information on the qualifications required, such as the significance of verbal, math, science, and technical skills. Students may utilize this information to assess their own readiness to enter training programs. The OCCU-Find online version includes direct links to both O*NET and OOH job descriptions.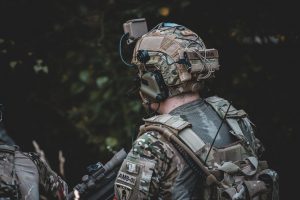 About the Career Exploration Scores
The three composite scores that will assist you in exploring various educational and career options are as follows:
Verbal skills include word knowledge and paragraph comprehension

Math abilities include arithmetic reasoning and math knowledge.

Science and technical abilities include general science, electronics knowledge, and mechanical comprehension.
Understanding your relative standing in your comparison groups for career planning-specific purposes is critical. Being male or female has no bearing on your career or educational options, but there are a few differences in how males and females perform in certain areas.
Getting Your ASVAB Test Results
You will obtain your test results (ASVAB summary results sheet) and a copy of Exploring Careers: The ASVAB Career Exploration Guide around two weeks after the test. This career guide will assist you in comprehending and applying your ASVAB scores for career exploration, identifying your interests, and beginning to comprehend how they relate to career decision-making.
An interest inventory is included in your Exploring Careers workbook (Find Your Interest? FYI). Knowing your interests can help you choose more fulfilling career fields or occupations. You are unlikely to remain at a job that does not meet your interests for long.
Your counselor will also be given a book called Military Careers, which contains an overview of descriptions of selected enlisted and officer jobs from all branches of the military, including the Army, Navy, Air Force, Marine Corps, and Coast Guard. It also assists you in developing an interest in and knowledge of military training and occupations. It also discusses the similarities and differences between military career occupational fields and comparable civilian occupational fields. It contains information on military life in general and each service in specific.
Explore occupations in the world of work
You can now explore occupations in the world of work after reviewing your ASVAB scores and identifying your interests. The OCCU-Find, which comes with your copy of Exploring Careers, lets you utilize the information you discovered about your interests and skills from the ASVAB test and the FYI to explore over 400 occupations.
The OCCU-Find is organized and color-coded using six interest codes known as RIASEC® codes, which are made up of the following interest areas: R stands for realistic, I stands for investigative, A stands for artistic, S stands for social, E stands for enterprising, and C stands for conventional. Each interest system defines one of six interest areas in which you can explain your likes and dislikes. Your top interest codes reflect your three biggest interest areas, as determined by how your scores compare to those of other high school students who took the FYI.
You will investigate the OCCU-Find  your top three interest codes to:
Determine occupations that are likely to suit your interests. You might discover careers you had never considered before.
Figure out the relative importance of your verbal, math, science, and technical skills for job success.
Examine descriptions of various occupations, tasks required, training provided, work environment, entry requirements, and so on.
Your strongest interest area is indicated by the first letter of your interest code. The second letter represents your second most important interest. Your third interest letter is in an area in which you have some but not as strong an interest as your first two. Keep in mind that interest codes represent your current life interests. As you grow and gain more knowledge and exposure to new activities, your top interest codes may change.
Whether you plan on attending college, or a technical school, or you're still undecided, the ASVAB Career Exploration Program can assist you by providing important information about your skills, abilities, and interests – and support putting you on the right track for a rewarding career.