The Progressive Care Certified Nurse (PCCN) certificate is for registered nurses who specialize in the care of critically sick adult patients. The American Association of Critical-Care Nurses (AACN) has recognized this specialty since 2004, and over 20,000 nurses presently possess the certification.
Continue reading for a discussion of all the enrollment criteria, how to apply, whether is PCCN worth it for you to obtain, and how to get a high mark that provides a free collection of PCCN Practice Questions.
PCCN certification exam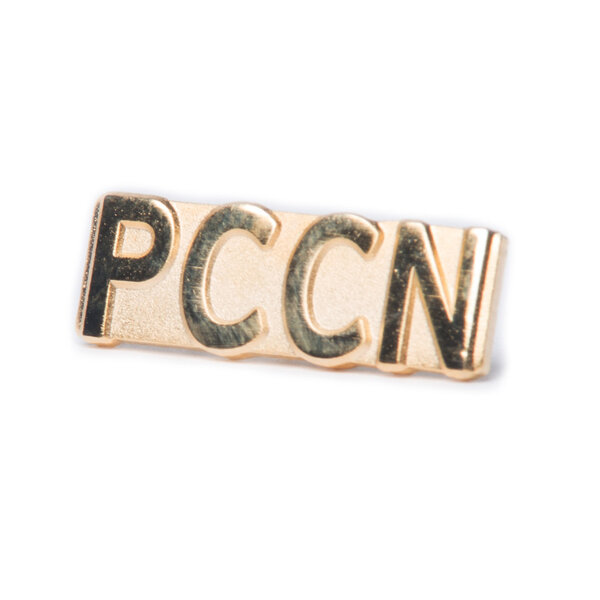 Requirements
To register for certification testing, you must first fulfill a few fundamental conditions. The fundamental criterion for PCCN certification is that you be a presently licensed registered nurse (RN) or advanced practice registered nurse (APRN).
In addition to the nursing license, you must additionally satisfy one of the following requirements:
Over the last two years, you must have completed at least 1,750 hours of direct care.
You must have at least 1,750 hours of direct care experience for adult patients to meet this criterion. These hours must have been completed during the last two years, with 875 done within the last year. You will almost likely fulfill this criterion if you have worked full-time as an RN or APRN in the last two years. (A year of full-time work is roughly 2,000 hours.) 
Five years with 2,000 hours in adult direct care
Working as an RN or APRN for five years with at least 2,000 hours of direct care for adult patients is the other option. At least 144 of these hours must have been performed within the last year.
Experience as a nurse manager or nurse preceptor may also qualify for eligibility for progressive care nursing certification. Applicants may, for example, use their expertise as a chief nursing officer to apply for this degree.
Topics covered
The test is divided into two sections: Clinical Judgement and Clinical Practice.  The clinical judgment section of the exam will assess your knowledge of many parts of the human body and will cover the following topics:
Clinical Judgment (80%)
Cardiovascular (27%)
Pulmonary (17%)
Endocrine/Hematology/Neurology/Gastrointestinal/Renal (20%)
Musculoskeletal/Multisystem/Psychosocial (16%)
The second section of the test focuses on professional and ethical clinical practice. This section will put your understanding of professional compassion and clinical ethics to the test.
Professional Caring and Ethical Practices (20%)
Advocacy/Moral Agency
Caring Practices
Response to Diversity
Facilitation of Learning
Collaboration
Systems Thinking
Clinical Inquiry
Exam structure and Time
You must pass a 2.5-hour pass/fail examination that consists of 125 multiple-choice questions, 100 of which are scored and the remainder are used to collect data for future examinations. The test will only ask questions about adult patients.
Passing score
The test is scored against a predetermined score, so you must obtain a specific quantity to pass. This score is determined by an exam development committee. This committee thoroughly examines each test question and establishes the basic knowledge expected of an examinee. A minimum score of 68 out of 100 is required to pass the PCCN exam.
Exam costs
The exam costs differently for AACN members and nonmembers:
If you are taking the exam for the first time, the price is as follows:
AACN Members: $185
Nonmember: $285
The price for retaking the exam is as follows:
AACN Members: $135
Nonmembers: $215
How to apply for the PCCN certification?
The application procedure for PCCN certification is straightforward, although it varies depending on how you wish to take the exam. To begin the process, candidates must complete an online application. To begin, you must register an account with the AACN.
The PCCN test can be taken online or in person. You have the option of using live remote proctoring or in-person computer-based testing to finish the exam. The testing is administered by the AACN, which has over 300 venues around the country where the tests are held.
It is also feasible to complete the tests with pencil and paper. One advantage of taking the exam on a computer (through live remote proctoring or on-site) is that the results are available immediately; if you choose the paper alternative, the results are mailed and can take up to eight weeks to arrive.
The Process for Live-Remote Proctoring (Online Testing):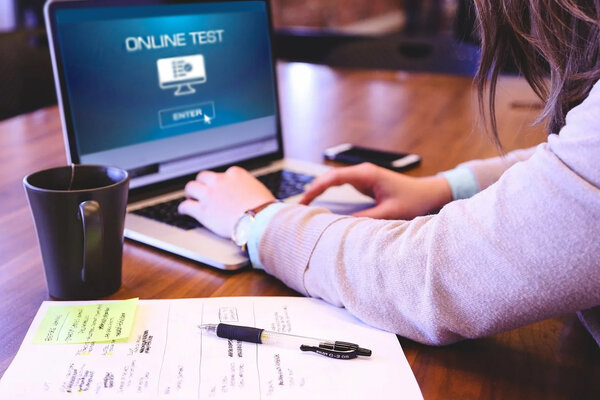 Comply with the technological requirements: Candidates must have the necessary hardware and software, including a suitable operating system. The AACN advises using a Chrome-based browser.
Check-in for the examination: You should start logging in around 30 minutes before the scheduled exam. The pre-test verification will entail utilizing your camera to provide a photo ID and a comprehensive scan of the testing room.
You will take the exam after you have logged in. The AACN will monitor and record this process, which will be done through a lock-down browser.
When finished, the results will be shown on your screen.
If you pass, your certification will be included in AACN's Certification Verification system.
The Process for On-Site Computer-Based Testing: 
Schedule an exam at the nearest or most convenient testing center.
Check-in at the testing center 15 to 30 minutes before your scheduled exam.
You can now take the exam. There will be no reference materials or customized things allowed, and you will be photographed once you settle down at a computer. Before you begin, you can take an optional practice exam.
The findings are also displayed immediately, and you will receive a complete report within 24 hours of completion.
If you pass, your results will be entered into the Certification Verification System, and you will be able to request that verification letters be forwarded to employers or state boards.
The Process for Pencil-and-Paper Testing: 
A paper test must be requested in writing at least four months before the exam date.
Fees and applications are due eight weeks before the scheduled exam date. In-person written tests may incur additional charges.
You will take the exam at a local testing facility.
The findings will be delivered within six to eight weeks of completion.
Regardless of the testing method, the PCCN certification exam has a consistent structure:
Working with adult patients is not included in the PCCN certification test.
The test is a pass/fail type with 125 multiple-choice questions.
100 of the PCCN certification test questions are scored, while the remaining 25 are utilized to collect data for future examinations.
A minimum of 68 points (out of a possible 100) are necessary to pass.
As previously stated, completing the exam on a computer (either remotely or at a testing facility) will result in instant results. If you fill out the written form, you will receive the results in six to eight weeks.
Is PCCN worth it?
The benefits of obtaining PCCN certification can vary depending on your career stage and aspirations. However, if you have an interest in this specialty, the PCCN credential can be a valuable addition to your qualifications, and it does not require excessive commitment.
Enhanced Clinical Competence: Becoming PCCN certified requires extensive preparation and study, which broadens the nurse's knowledge and abilities in caring for critically ill patients. The PCCN certification shows a greater degree of experience in handling complicated patient situations and delivering advanced care.
Professional Recognition: PCCN certification demonstrates a nurse's dedication to professional development and proficiency in progressive care nursing. It is a recognized accreditation that indicates expertise and commitment to delivering high-quality care to patients in intensive care units.
Career progress: PCCN certification can lead to new prospects and progress in your career. Employers frequently respect certified nurses and may favor recruiting or promoting those with advanced degrees. It may also lead to higher earning potential and career stability.
Patient Safety and Quality Care: PCCN-certified nurses have improved knowledge and abilities to assess, monitor, and intervene in the care of critically sick patients. Their knowledge helps to better patient outcomes, fewer problems, and more patient safety. They are well-equipped to manage complicated disorders, detect minor changes in the patient's health, and respond quickly.
Professional Networking: Earning PCCN certification allows you to network and make professional relationships with other certified nurses. Participating in professional organizations, conferences, and continuing education activities connected to progressive care nursing can help to expand one's professional network and encourage information sharing.
Personal and Professional Development: Pursuing PCCN certification necessitates a major commitment to continuous learning and professional development. It enables nurses to keep current on evidence-based practices, advancements in patient care, and new trends in progressive care nursing. This approach of constant learning can improve work satisfaction and support personal and professional development.
Having PCCN certification can significantly enhance your resume and increase your chances of securing desirable nursing positions. In fact, some employers may even mandate the certification for specific roles. Furthermore, obtaining certification can serve as leverage when negotiating a raise or salary increase.
While the PCCN certification test is not necessarily easy, there are abundant study resources available to help you prepare effectively. The exam format consists of multiple-choice questions, and the passing score is set at a relatively lenient 68%. Additionally, if you don't pass on your first attempt, you have the option to retake the exam several times, allowing for a more forgiving process.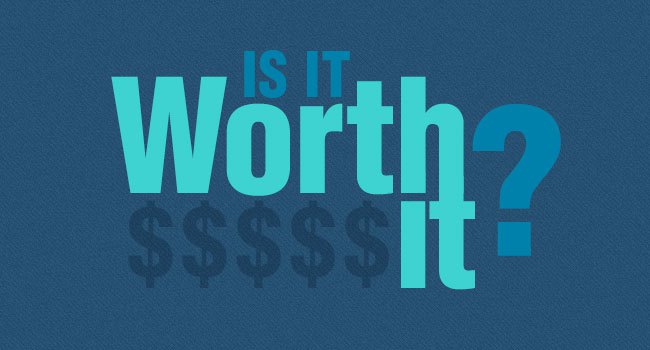 How to pass the PCCN exam?
Understand the test: Familiarize yourself with the American Association of Critical-Care Nurses' PCCN test subject overview. This outline will provide you with an overview of the exam subjects and their weightage.
Make a study plan: Create a comprehensive study schedule in which you assign time to each topic based on its relevance as well as your individual skills and shortcomings. Set realistic study goals and create a consistent study regimen that works for you. The PCCN exam focuses on advanced progressive care nursing knowledge and abilities. Examine fundamental principles in hemodynamics, circulatory, respiratory, neurologic, gastrointestinal, and endocrine systems, as well as pharmacology, ethics, and professional problems.
Make it a point to study: Do not arrive unprepared. There are tons of available prep materials, but they will only assist if you attempt. Furthermore, studying has been shown to be the most effective remedy to test anxiety.
Look for yourself: Make sure you're eating healthy, exercising, and getting enough sleep. All of these factors have been empirically connected to cognitive performance. You will benefit your grades if you take care of your physique.
Utilize practice questions and practice exams: Exam preparation must include practice questions. They assist you in becoming acquainted with the structure, identifying knowledge gaps, and improving your test-taking abilities. To practice on a regular basis, use practice question banks or internet resources. To measure your preparation and find areas that need more focus, take full-length practice examinations under realistic exam settings. Analyze your performance, go through the explanations for erroneous answers, and concentrate on your weak points.
Purchase a study guide or a set of flashcards: Some people learn in a certain manner. Find your study strengths and capitalize on them. We have attempted to make things as simple as possible for you by locating the greatest study guide, online course, and flashcard set for your exam. Links to these resources are provided below. The AACN provides test applicants with materials such as:
FAQs
Why would I want to obtain PCCN certification?
PCCN certification helps you maintain an up-to-date knowledge base of care of acutely ill adult patients. In addition to providing you with a sense of professional pride and achievement, PCCN certification reinforces the special knowledge and experiences required for progressive care nursing. Research studies link higher levels of clinical knowledge, skill and experience with certification.
What Does a PCCN Do?
A progressive care nurse cares for critically unwell adult patients who are relatively stable but in danger of becoming unstable. These patients require extreme monitoring. Nurses who work in progressive care settings aim to protect critically sick patients from growing more unwell. You will monitor vital signs, notice changes, and initiate key actions as needed in this capacity.
What happens if you fail the PCCN certification test?
If you fail the PCCN exam, you can retake it as many times as you want, up to 4 times a year (3 months between each test session). Every time you want to retake the test, you'll have to pay a retest fee, which is discounted from the original fee.
Should I take the PCCN exam or the CCRN exam?
This will be determined by the acuity of the patients in your clinic. Progressive care refers to treatment provided to patients whose demands are at the less severe end of the critical care continuum. The nursing care necessary is defined by the patient's requirements rather than by geography. Refer to the article PCCN vs CCRN? Which Certification Should I Take? as well as the test strategy for each exam, to discover the material areas evaluated and how your practice compares.
Why a progressive care certification?
National practice analyses of progressive care nursing conducted in 2008 and 2012 validated the progressive care environment, the patient populations served and the core competencies, basic knowledge and skills needed by progressive care nurses. 
The acuity of patients admitted to hospitals has steadily increased and with it the demand for critical care beds. With this demand and decreased availability of critical care beds, patients are often transferred from critical care units while still requiring an increased level of nursing care and vigilance. Patients who were formerly admitted to critical care units are now routinely admitted to progressive care units.
Conclusion
In short, earning a PCCN certification can be quite beneficial for nurses looking to specialize in progressive care nursing. The advantages of having a PCCN certification include greater clinical competence, professional recognition, career progression prospects, improved patient safety and quality treatment, professional networking, and personal and professional growth. While the decision to pursue any certification should be based on personal objectives and circumstances, the benefits of PCCN certification make it a worthy investment for nurses wishing to increase their knowledge, abilities, and career opportunities in the field of progressive care nursing.
Finally, pursuing PCCN certification can lead to improved professional standing and help to provide appropriate treatment to acutely sick patients in intermediate care settings. Hope that this writing has helped you answer the question: Is PCCN worth it?