Progressive care is one of the most rapidly expanding nursing specializations, yet it is also one of the least understood. The phrase "progressive care" refers to the higher degree of care and monitoring required by critically sick patients who are not in an intensive care unit but have complicated health care demands. These patients are in settings such as step-down, intermediate care, progressive care, telemetry, and transitional care and are fairly stable with an elevated risk of instability.
Many hospitalized patients require sophisticated assessment and monitoring in the absence of intensive care's advanced treatments. Progressive care nurses must have advanced evaluation skills as well as the expertise to monitor and predict their patients' progress. To become a progressive care nurse, you must first obtain the PCCN certification. This post will help you understand PCCN certification, PCCN requirements, and efficient approaches to obtaining this certification.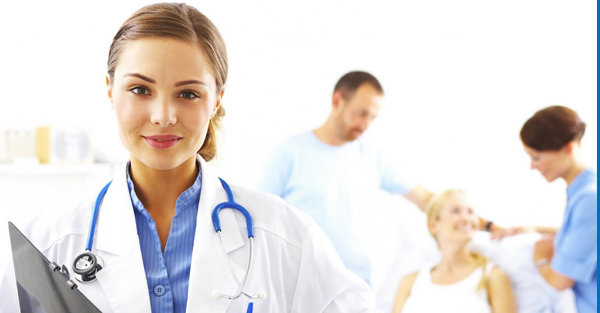 What is PCCN certification?
PCCN certification is a certificate that verifies your expertise in nursing care of critically unwell adult patients to hospital management, peers, patients, and, most importantly, yourself. PCCN accreditation encourages progressive care nursing excellence.
PCCN is an AACN Certification Corporation recognized service mark that represents certification in adult progressive care nursing. The American Association of Critical Care Nurses (AACN) uses the term progressive care to describe areas where acutely ill patients are cared for, such as intermediate care units, direct observation units, stepdown units, telemetry units, transitional care units, and emergency departments, as well as to define a specific level of patient care. The AACN acknowledges progressive care as part of the critical care continuum.
The Questions and Time
You must complete a 2.5-hour pass/fail examination consisting of 125 multiple-choice questions, 100 of which are scored and the remaining are used to collect data for future tests. The examination will solely ask questions regarding adult patients.
Exam Content Outline
The exam will put you to the test in the following areas. The items are based on the AACN Synergy Model for Patient Care, which is a conceptual framework that connects patient requirements to nursing abilities. Take note of the proportion of the exam allotted to each topic.
Clinical Judgement is 80% of the exam and covers sub-topics including:
Cardiovascular (33%)
Pulmonary (14%)
Endocrine/Hematology/Gastrointestinal/ Renal (18%)
Neurology/Multisystem/Behavioral (15%)
Professional Caring and Ethical Practices cover the other 20% of the exam and include sub-topics such as:
Advocacy
Collaboration
Systems Thinking
Clinical Inquiry
Facilitation of Learning
Response to Diversity
Caring Practices
What are PCCN requirements?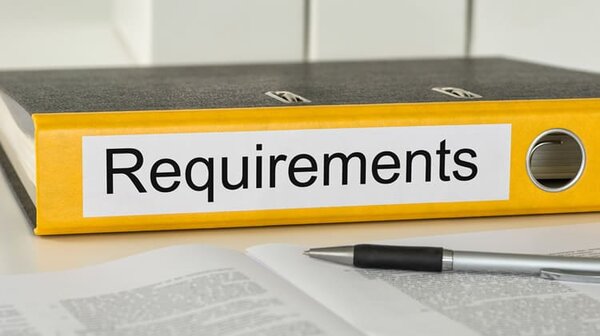 Eligibility
A valid, unencumbered RN or APRN license in the United States is essential:
An unencumbered license has no limitations or conditions that limit the nurse's practice and is not currently subject to formal punishment by the board of nursing in the state(s) in which the nurse is practicing. Direct supervision of practice, medication administration constraints, and/or practice area exclusions are examples of provisions or requirements.
Candidates must complete one of the following clinical practice hour options:
Two-Year Option: Worked as an RN or APRN for 1,750 hours in the direct care of severely sick adult patients in the past two years, with 875 of those hours acquired in the most recent year preceding application.
Five-Year Option: Worked as an RN or APRN for the past five years, accumulating a minimum of 2,000 hours in the direct care of severely sick adult patients, with 144 of those hours acquired in the most recent year preceding application.
Eligible Clinical Practice Hours:
Must be done at a facility located in the United States or Canada, or in a facility found to be equal to the United States level of progressive care nursing practice.
Are those spent as a manager, educator, preceptor, or APRN actively giving direct care to critically sick adult patients or supervising nurses or nursing students at the bedside of acutely ill adult patients.
Are verified by your clinical supervisor or a professional colleague (such as an RN or a physician). Contact information must be submitted for verification of clinical hours eligibility, which will be utilized if you are chosen for audit.
Refer to the PCCN Practice Questions for a comprehensive list of qualifying requirements.
Passing score
The test is graded against a predefined score, so you must achieve a particular amount to pass. An exam development committee determines this score. This committee meticulously reviews each test question and defines the fundamental knowledge required of an examinee. To pass the PCCN test, you must have a minimum score of 68 out of 100.
Exam costs
The exam costs differently for AACN members and nonmembers:
If you are taking the exam for the first time, the price is as follows:
AACN Members: $185
Nonmember: $285
The price for retaking the exam is as follows:
AACN Members: $135
Nonmembers: $215
Renewal
You must retain your current, unencumbered RN or APRN license and complete the Renewal by Synergy CERPs program criteria or pass the PCCN test within your 3-year certification term. You must also have completed 432 hours of direct care of severely sick adult patients, with 144 of those hours acquired in the 12-month period before your planned renewal date.
Renewal requirements:
RN license that is active and unrestricted
In three years, a minimum of 432 hours of direct care in an acute setting
Completing the necessary CE hours or retaking the PCCN test.
Every three years, nurses must renew their PCCN accreditation.
Renewal Options:
PCCN nurses can recertify by completing Synergy CERPs (continuing education credits) or retaking the test. They can also opt to be Inactive, Retired, or Alumni.
Recertification through continuing education contact hours necessitates the completion of 100 contact hours through the Continuing Education Recognition Point (CERP) Program.
Recertification via exam necessitates that nurses reapply, repeat, and pass the PCCN exam.
Inactive status permits PCCN nurses who do not satisfy standards to keep their certification for up to three years rather than losing it.
Renewal Fees:
Nonmembers: $230 

AACN Members: $150
Recertification by exam: $140 for AACN Members, $220 for Non-members
How to earn a PCCN certification
Apply for the exam
You will most likely take the exam on a computer at one of the country's more than 300 testing centers. For group assessment, paper and pencil tests are provided.
Online Application

To take the computer-based exam, go to the American Association of Critical-Care Nurses website and register online.
Make sure you have the following goods on hand:
Your license number and expiration date as an RN or APRN
Your clinical supervisor's name, address, phone number, and email address, as well as the name, address, phone number, and email address of a colleague (RN or supervisor) who can verify your practice eligibility.
A credit card is required (the exam costs $195 for AACN members and $300 for non-members). Your application will be reviewed on the same day!
Paper Application

Paper applications are necessary for paper-and-pencil tests, group applications, and testing outside the United States.
To apply for a paper exam, follow the procedures below:
Fill out the application and honor statement available in the PCCN® Exam Handbook.
Include your payment information in the application, either by credit card, cheque, or money order (the test costs $195 for members and $300 for non-members).
Take the exam
After you apply, you will receive an email informing you that your application has been processed. Following that email, you will get another email from AACN's testing facility with more information 5 to 10 days later. This information includes your test identification number as well as your 90-day window for scheduling your exam.
You should book your exam day and time as soon as you receive the email with your exam identification number. Remember that your exam date must fall within the 90-day window that was assigned to you.
Get the certification
If you passed your exam, you should get your certificate in the mail within 3 to 4 weeks. Those who took a paper and pencil exam will receive their results in the mail three to four weeks after taking the exam.
How to prepare for the PCCN exam?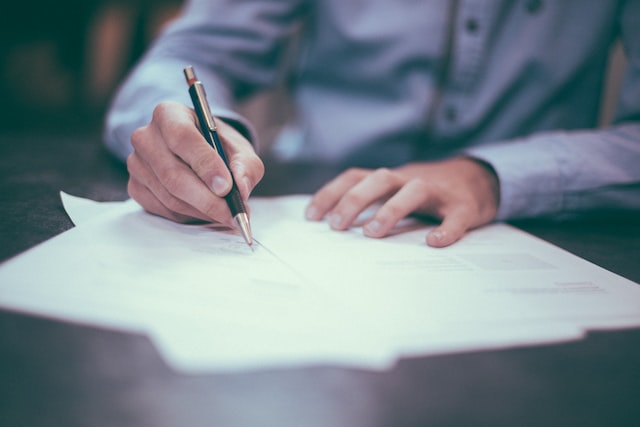 Understand the test: Familiarize yourself with the American Association of Critical-Care Nurses' PCCN test subject overview. This outline will provide you with an overview of the exam subjects and their weightage.
Make a study plan: Create a comprehensive study schedule in which you assign time to each topic based on its relevance as well as your individual skills and shortcomings. Set realistic study goals and create a consistent study regimen that works for you. The PCCN exam focuses on advanced progressive care nursing knowledge and abilities. Examine fundamental principles in hemodynamics, circulatory, respiratory, neurologic, gastrointestinal, and endocrine systems, as well as pharmacology, ethics, and professional problems.
Make it a point to study: Do not arrive unprepared. We have listed some prep materials below, but they will only assist if you attempt. Furthermore, studying has been shown to be the most effective remedy to test anxiety.
Look for yourself: Make sure you're eating healthy, exercising, and getting enough sleep. All of these factors have been empirically connected to cognitive performance. You will benefit your grades if you take care of your physique.
Utilize PCCN practice questions and practice exams: Exam preparation must include practice questions. They assist you in becoming acquainted with the structure, identifying knowledge gaps, and improving your test-taking abilities. To practice on a regular basis, use practice question banks or internet resources. To measure your preparation and find areas that need more focus, take full-length practice examinations under realistic exam settings. Analyze your performance, go through the explanations for erroneous answers, and concentrate on your weak points.
Purchase a study guide or a set of flashcards: Some people learn in a certain manner. Find your study strengths and capitalize on them. We have attempted to make things as simple as possible for you by locating the greatest study guide, online course, and flashcard set for your exam. Links to these resources are provided below. The AACN provides test applicants with materials such as:
FAQs
Which nurses are eligible to sit for the PCCN exam?
The PCCN test is designed for nurses who offer direct care to severely unwell adult patients in settings such as step-down or telemetry units, as well as other units as needed. Because patient placement varies by institution and bed availability, the final assessment of eligibility is based on patient acuity rather than unit type.
Can I meet the PCCN clinical hour eligibility requirement for practice hours completed outside the U.S.?
Eligible clinical practice hours for AACN Certification Corporation exams and certification renewal are those completed in facilities located in the United States or Canada, or in facilities that have been determined to be comparable to the United States standard of acute/critical care nursing practice, as evidenced by Magnet® designation or Joint Commission International accreditation.
If I do not pass the PCCN exam on the first attempt, what can I do?
Using your PCCN test score report, pick the subject areas where you have the most potential for development. Candidates may take the PCCN test up to four times a year. Candidates who do not pass the exam are eligible for a reduced retest price, which is valid until the exam is passed.
Should I take the PCCN exam or the CCRN exam?
This will be determined by the acuity of the patients in your clinic. Progressive care refers to treatment provided to patients whose demands are at the less severe end of the critical care continuum. The nursing care necessary is defined by the patient's requirements rather than by geography. Refer to the article PCCN vs CCRN? Which Certification Should I Take? as well as the test strategy for each exam, to discover the material areas evaluated and how your practice compares.
What are the fastest nursing certifications?
LPN or LVN programs are the quickest and most convenient alternatives for nursing credentials. LPN/LVN programs are appropriate for students who work or have other commitments since training can be done at a hospital, vocational-technical school, community college, or even online.
Conclusion
In final words, becoming a PCCN necessitates completing particular AACN qualifications or PCCN requirements. These qualifications include holding a valid RN license, having at least two years of progressive care experience, and passing the PCCN test. Candidates must also demonstrate continuing education and professional development to keep their certification. Achieving PCCN certification not only improves a nurse's knowledge and abilities in caring for critically ill patients, but it also recognizes their commitment to their career.