The obligations that fall on the shoulders of AWS (Amazon Web Services) Solutions Architects are significant. They are specifically engaged to build, install, and support cloud systems utilizing Amazon Web Services, abbreviated AWS. An AWS Certified Solutions Architect has the potential to have a significant amount of influence on the accomplishment of a variety of projects carried out by their firm.
What is the AWS Solutions Architect salary? Because of the high degree of responsibility, the extensive knowledge and expertise required, and the potential value they provide to an organization, AWS Certified Solutions Architects are among the highest-paid careers in the field of information technology. The good news is that we've put together an all-encompassing guide that will tell you all you need to know about the pay and benefits offered to AWS Solutions Architects.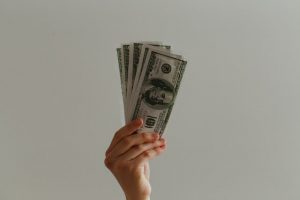 AWS Solutions Architect Job Levels
Many businesses have many levels of AWS Solutions Architects, similar to the structure of many other mid to upper-level technical professions. Naturally, the higher the level, the more opportunity there is for better pay and remuneration. There are often three significant stages of a Solutions Architect's position. These include:
Entry-Level AWS Solutions Architects: There are AWS Solutions Architects that are considered to be at the "entry-level." Because these people likely do not have much professional experience working as a Solutions Architect, their pay will be much lower on average than those of all other AWS-certified Solutions Architects.
Associate AWS Solution Architects: Even if you have a few years of professional experience under your belt, you could still be classified as an associate or junior AWS Solutions Architect. However, the term "Solutions Architect" is often used to refer to these professionals in many other types of businesses.
Senior AWS Solution Architects: If you've been working as a Solutions Architect for a significant time (perhaps even a few decades), you may be eligible for a promotion to the position of Senior AWS Solution Architect. Particularly in some businesses, compensation for professions such as these might reach exorbitantly high levels.
In spite of this, even 'entry-level' AWS Solutions Architects will be highly seasoned tech experts, which means that their pay will continue to be among the highest in the industry.
There may be other levels beyond these three, and the number of such levels depends on the size and breadth of the organization. For instance, the most senior Senior AWS Solutions Architects at many large technology businesses (that need a large number of Solutions Architects) may be eligible for the additional title of Principle AWS Solutions Architect if they meet certain requirements.
Average AWS Solutions Architect Salary Level 
As of 2022, the typical yearly salary for an Amazon Web Services (AWS) Solution Architect in the United States is $151,424 dollars. In the event that you want a basic calculator for salaries, it comes out to around $72.80 an hour. This amounts to $2,912 per week or $12,618 per month when converted to its equivalent.
Although the annual salaries are as high as $205,000 and as low as $78,500, a large percentage of AWS Solution Architect salaries currently vary between $132,000 and $174,500, with the highest earners making $191,000 each year throughout the US. It is possible that there are numerous opportunities for promotion and increased wages depending on a person's skill set, position, and years of work experience because the average earnings variety for an AWS Solution Architect differs widely (by as much as $42,500).
Top 10 Best Paying Cities for AWS Solution Architects
We have selected 10 places in which the average income for an AWS Solution Architect position is more than the average salary throughout the US. The city of Atkinson, Nebraska, is at the top of the list, followed by Green River, Wyoming, San Francisco, and California, respectively. As a result of these 10 cities having average earnings that are greater than the national average, the prospects for making economic progress by moving to a new place in the role of an AWS Solution Architect look to be exceptionally promising.
| City | Annual Salary | Monthly Pay | Weekly Pay | Hourly Wage |
| --- | --- | --- | --- | --- |
| Atkinson, NE | 186723 | 15560 | 3590 | 89.77 |
| Green River, WY | 185919 | 15493 | 3575 | 89.38 |
| San Francisco, CA | 172780 | 14398 | 3322 | 83.07 |
| Bolinas, CA | 172011 | 14334 | 3307 | 82.7 |
| Cool Valley, MO | 170925 | 14243 | 3287 | 82.18 |
| Washington, DC | 170573 | 14214 | 3280 | 82.01 |
| Aristocrat Ranchettes, CO | 169590 | 14132 | 3261 | 81.53 |
| Los Angeles, CA | 167885 | 13990 | 3228 | 80.71 |
| Kensington, NY | 167557 | 13963 | 3222 | 80.56 |
| Jersey City, NJ | 167502 | 13958 | 3221 | 80.53 |
Top 5 Highest-Paid AWS Solution Architect Jobs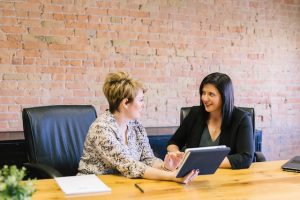 We identified at least 5 other occupations that are similar to the job category of AWS Solution Architect that pays more than the regular income for an AWS Solution Architect. Senior AWS Solution Architect, AWS Cloud Infrastructure Architect, and Enterprise Solution Architect are some of the most prominent instances of these jobs.
If you are qualified, being recruited for one of these similar AWS Solution Architect positions might help you increase your earnings more than the typical salary for an AWS Solution Architect position. These occupations include:
| Job Title | Annual Salary | Monthly Pay | Weekly Pay | Hourly Wage |
| --- | --- | --- | --- | --- |
| Enterprise Solution Architect | 168567 | 14047 | 3241 | 81.04 |
| AWS Solution Architect Professional | 162515 | 13542 | 3125 | 78.13 |
| AWS Cloud Infrastructure Architect | 158690 | 13224 | 3051 | 76.29 |
| Senior AWS Solution Architect | 157708 | 13142 | 3032 | 75.82 |
| AWS Architect | 157576 | 13131 | 3030 | 75.76 |
Factors Affecting AWS Solutions Architect Salary
Your pay relies on a number of variables, both subjective and objective, including whether you are an entry-level AWS Solution Architect or not. You can bargain more effectively when you're presented with a job offer if you know what firms look for when employing new staff. What more steps must you take to get a promotion or high salary in your AWS career? Here are 5 factors that have an impact on your pay scale:
Industry-Related Skills
Job recruiters look for a certain set of talents in a Solutions Architect in addition to your education and work experience. These talents include some extra soft competencies and technical capabilities which are related to your position as an AWS Solutions Architect and your duties. It makes sure that you earn more than the average income or, maybe, continue to advance professionally compared to your competitors.
Education and Certification Levels
Some positions need certification, and not having one might put you at the lowest end of the salary scale. Employers find it highly enticing if you have professional qualifications in your sector. Your employer will be required to undertake less supervision and instruction if you have enough ability. 
Professional Associations
A professional organization, in addition to a degree, increases your credibility and value as an employee. Your salary may benefit from your participation in trade associations or professional groups, as well as from your attendance at conferences, conferences, seminars, lunch-and-learns, and similar events. Make sure to attend local seminars or workshops in your business since it can help you both stay current on hot subjects in your industry and establish you as a networker for a brighter future.
Location Matters
The AWS Solutions Architect's Professional Salary greatly depends on the location of your workplace. You will need to make more money if your business is situated in a major city with high living expenses. You are paid less in smaller places since the cost of living is often lower. For instance, a person earning $75,000 working for a firm in Silicon Valley would find it difficult to make ends meet, but a person making $60,000 performing the same job in New Orleans might have a very comfortable existence.
Interview Skills
Even the most knowledgeable and qualified job hopefuls need to be ready for their interviews. Making a good first impression at an interview is crucial since it cannot be undone. There is no disputing that there are most likely more applicants than available positions. To increase your chances of receiving an offer, you must make the greatest impression you can.
Final Words
You may chart your career path to your preferred profession and know the AWS solutions architect salary. AWS Solutions Architect Certification, like other certifications, is vital and necessary only when you can show that you have the necessary practical abilities. In addition to certifications, you must demonstrate during interviews that you are familiar with working with AWS and understand its use inside businesses.
On this website, we offer thousands of free AWS solutions architect practice tests to help you thoroughly prepare for this exam!