Booking a Service Ontario appointment before visiting a Service Ontario office not only helps decrease your wait times, but also speed up the process of getting the necessary licenses and documents. While you could complete many procedure online these days, there are many rules and regulations you must follow if you choose to attend a Service Ontario appointment in person. No worries, we are here to give you a step by step guide on how to set up a meeting there, as well as offering the free G1 practice test 2023.
Service Ontario Offices Near Me
Available services may vary between centers.
Most centers offer:
accessible parking permits

driver records (available online)

driver's licenses (renew online)

license plate stickers (renew online)

health cards (renew online)

Ontario Photo Cards

vehicle registrations, permits, and plates

vehicle records (available online)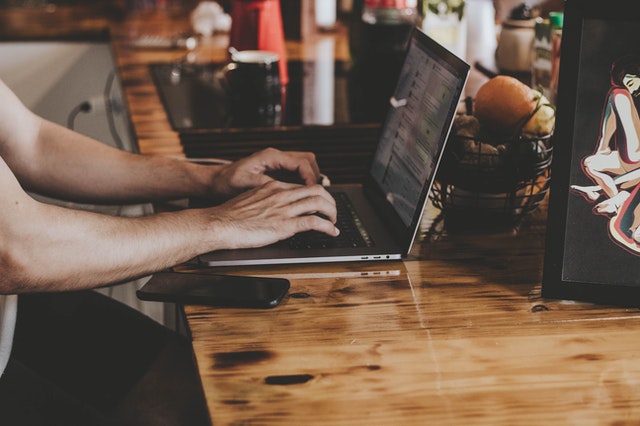 You can book a Service Ontario appointment at some centers two weeks in advance. Here are the addresses of the Ontario driving test center:
Service Ontario Alexandria
Main and St. George located at 101 Main Street North – Alexandria, Ontario K0C 1A0
Service Ontario Alliston
Parsons and Dufferin is located at 180 Parsons Road, Unit 1, Alliston, Ontario L9R 1E8
Service Ontario Aylmer
John and Progress is located at 615 John Street North, Aylmer, Ontario N5H 2S8
Service Ontario Aurora
Bloomington and Yonge is located at 50 Bloomington Road West, Aurora, Ontario L4G 0L8
Service Ontario Bancroft
Monck is located at 50 Monck Street, Bancroft, Ontario K0L 1C0
Service Ontario Barrie
34 Simcoe St Unit 102, Barrie, ON L4N 6T4, Canada
274 Burton Ave Unit 21, Barrie, ON L4N 5W4, Canada
320 Bayfield St #104, Barrie, ON L4M 3C1, Canada
48 Owen St, Barrie, ON L4M 3H1, Canada
114 Worsley St, Barrie, ON L4M 1M1, Canada
Service Ontario Belleville
Front and Bridge located at Century Place, 199 Front Street, Unit 109, Belleville, Ontario K8N 5H5
Service Ontario Bowmanville
Church and Scugog is located at 191 Church Street, Lower Level, Bowmanville, Ontario L1C 1N5
Service Ontario Brampton
Gateway and SummerLea are l

ocated at

1 Gateway Boulevard –

Brampton, Ontario L6T 0G3

Steeles and Torbram is l

ocated at

2150 Steeles Avenue East, Unit 2 –

Brampton, Ontario L6T 1A7

Wexford and Hurontario are

located at Wexford Square –

1 Wexford Road, Unit 13 – Brampton, Ontario L6Z 2W1
Service Ontario Brockville
King and Market is located at 7 King Street West, Brockville, Ontario K6V 3P7
Service Ontario Cobourg
Elgin and County 2 is located at 1005 Elgin Street West, Unit 105, Cobourg, Ontario K9A 5J4
Service Ontario Cornwall
Brookdale and Fourteenth is located at 720 Fourteenth Street West, Unit 2, Cornwall, Ontario K6J 5T9
Service Ontario Chatham
455 Grand Ave E Unit 8, Chatham, ON N7L 1X4, Canada
40 William St N, Chatham, ON N7M 4L2, Canada
Service Ontario Embrun: Notre Dame and Industrial located in Russell Township building
717 Notre Dame Street
Embrun, Ontario K0A 1W1
Service Ontario Gananoque
Pine and Stone located at 77 Pine Street, Gananoque, Ontario K7G 2W3
Service Ontario Georgetown
Marketplace Mall is located at 280 Guelph Street, Main Fl, Georgetown, Ontario L7G 4B1
Service Ontario Goderich
North and Courthouse located at 38 North Street, Goderich, Ontario N7A 2T4
Service Ontario Grimsby
Main and Mountain is located at 41 Main Street West, Unit A, Grimsby, Ontario L3M 1R3
Service Ontario Guelph
Stone Road and Gordon are located in Stone Road Complex, 1 Stone Road West, Guelph, Ontario N1G 4Y2
Service Ontario Hamilton
King and MacNab is located in Ellen Fairclough Building, 119 King Street West, 4th Flr, Hamilton, Ontario L8P 4Y7
Upper Ottawa and Stone Church is located at  1439 Upper Ottawa Street, Hamilton, Ontario L8W 3J6
Service Ontario Hawkesbury
Main and James is located at 179 Main Street East, Hawkesbury, Ontario K6A 1A1
Service Ontario Kemptville
Campus and Concession located at 10 Campus Drive – Kemptville, Ontario K0G 1J0
Service Ontario Kitchener
Duke and Ontario is located at Corporation Square, 30 Duke Street West, 2nd Floor, Kitchener, Ontario N2H 3W5
Service Ontario Kingston
Division and Dalton are

located at Kingslake Plaza,

1201 Division Street,

Kingston, Ontario K7K 6X4

1650 Bath Rd, Kingston, ON K7M 4X6, Canada
Service Ontario Lindsay
Kent and Angeline is located at 322 Kent Street West, Lindsay, Ontario K9V 4T7
Service Ontario London
Dundas and Talbot is

located in Bell Building,

100 Dundas Street,

London, Ontario N6A 5B6

1790 Dundas Street East Unit 18, London, ON N5W 3E5, Canada
920 Commissioners Rd E Unit 118, London, ON N5Z 3J1, Canada
2295 Wharncliffe Rd S, London, ON N6P 1R1, Canada
457 Richmond St, London, ON N6A 3E3, Canada
Service Ontario Milton
Highpoint and Regional Rd 25 located at 2800 Highpoint Drive, Suite 200, Milton, Ontario L9T 6P4
Mississauga: Westdale Mall located at 1151 Dundas Street West, Unit 14
Mississauga, Ontario L5C 1C6
Morrisburg: 5th and St Lawrence located at 8 5th Street West
Morrisburg, Ontario K0C 1X0
Service Ontario Napanee
Snow and Advance is located at 7 Snow Road, Unit 2, Napanee, Ontario K7R 0A2
Service Ontario Oakville
North Service and Dorval are

located at Dorval Crossing Plaza,

220 North Service Road West, Suite P5030,

Oakville, Ontario L6M 2Y3

105 Cross Ave a9, Oakville, ON L6J 2W7, Canada
760 Pacific Rd Unit 29, Oakville, ON L6L 6M5, Canada
Service Ontario Orangeville
Broadway and 4th located at Broadway Village Plaza, 41 Broadway Avenue, Unit 7, Orangeville, Ontario L9W 1J7
Service Ontario Ottawa
Bank and Alta Vista is located at 1800 Bank Street, Unit 5, Ottawa, Ontario K1V 0W3
Service Ontario Ottawa
Carling and Merivale is

located in Westgate Shopping Centre,

1309 Carling Avenue, Unit 27,

Ottawa, Ontario K1Z 7L3

Stittsville Main and Castleton Cathcart

located in Main Street Plaza,

1626 Stittsville Main Street, Unit 3,

Ottawa, Ontario K2S 1A3

Merivale and Slack is l

ocated at 1948 Merivale Road,

Ottawa, Ontario K2G 3J6

Ogilvie and Eastvale l

ocated in Beacon Hill Shopping Centre,

2339 Ogilvie Road, Unit 14,

Ottawa, Ontario K1J 8M8

Ottawa City Hall is l

ocated at 110 Laurier Avenue West,

Ottawa, Ontario K1P 1J1
Service Ontario Owen Sound
1st and 14th located at 1400 First Avenue West, Unit 2, Owen Sound, Ontario N4K 6Z9
Service Ontario Pembroke
Pembroke and Elizabeth is located at 400 Pembroke Street East, Pembroke, Ontario K8A 3K8
Service Ontario Petawawa
Ypres and Festubert are located at Canex Plaza, Canadian Forces Base Petawawa – 14 Ypres Boulevard, Petawawa, Ontario K8H 1C6
Service Ontario Picton
Picton Courthouse is located at 1 Pitt Street – Picton, Ontario K0K 2T0
Service Ontario Renfrew
Plaunt and Prince is located at 316 Plaunt Street South, Renfrew, Ontario K7V 1N3
Service Ontario Sarnia
Christina and Errol are located at 700 Christina Street North, Unit 102, Sarnia, Ontario N7V 3C2
Service Ontario Scarborough
Sheppard mall, 4800 Sheppard Ave E Unit 112, Scarborough, ON M1S 4N5, Canada
Cliffcrest Plaza, 3025 Kingston Rd, Scarborough, ON M1M 1P1, Canada
200 Town Centre Court 1st floor, Scarborough, ON M1P 4X8, Canada
Malvern Town Centre, 31 Tapscott Rd, Scarborough, ON M1B 4Y7, Canada
Service Ontario Simcoe
Frederick Hobson and Queensway located in Simcoe Courthouse, 50 Frederick Hobson VC Drive, Simcoe, Ontario N3Y 0E4
Service Ontario Smithville
Griffin and Convenient is located at 124 Griffin Street North, Smithville, Ontario L0R 2A0
Service Ontario St. Catharines
St. Paul and Carlisle is located at 301 St. Paul Street, Ground Floor, St. Catharines, Ontario L2R 7R4
Service Ontario Strathroy
Metcalfe and Zimmerman is located at 200 Metcalfe Street East, Strathroy, Ontario N7G 2P3
Service Ontario Stratford
Huron and York is located at 5 Huron Street, Stratford, Ontario N5A 5S4
Service Ontario Toronto
Bay and College is

located at College Park Lower Level,

777 Bay Street, Lower Level,

Toronto, Ontario M5G 2C8

Bloor and Islington

located in Bloor-Islington Place Concourse Level,

3300 Bloor Street West, Unit 142,

Toronto, Ontario M8X 2W8

Cedarbrae Mall is l

ocated at 3495 Lawrence Avenue East,

Toronto, Ontario M1H 1B3

Yonge and Davenport is

located in Canadian Tire,

839 Yonge Street,

Toronto, Ontario M4W 2H2

Leslie and Lake Shore is

located in Canadian Tire,

1025 Lake Shore Boulevard East,

Toronto, Ontario M4M 1B4

Sheppard and Doris is

located at North York Square,

47 Sheppard Avenue East, Unit 417,

Toronto, Ontario M2N 5N1

Sheppard and Kodiak is

located in Sheppard Business Centre,

1170 Sheppard Avenue West, Unit 51,

Toronto, Ontario M3K 2A3
Service Ontario Walkerton
Cayley and Jackson is located at 203 Cayley Street, Walkerton, Ontario N0G 2V0
Service Ontario Welland
Niagara and Thorold is located at 440 Niagara Street, Unit 6B, Welland, Ontario L3C 1L5
Service Ontario West Elgin
Hoskins and Furnval is located at 22413 Hoskins Line, West Elgin, Ontario N0L 2C0
Service Ontario Whitby
Rossland and Civic Centre is located at 590 Rossland Road East, Whitby, Ontario L1N 9G5
Service Ontario Windsor
Windsor City Hall is l

ocated at 400 City Hall Square East, Unit 205 –

Windsor, Ontario N9A 7K6

 

2467 Dougall Ave, Windsor, ON N8X 1T3, Canada

7755 Tecumseh Rd E Unit 100, Windsor, ON N8T 1G3, Canada
150 Ouellette Pl Suite 210, Windsor, ON N8X 1L9, Canada
Other locations are currently walking only. Don't forget to check what locations are open and what services are available.
Service Ontario Appointment Booking Online
You can click here to book online for your appointment. Please follow the steps in this official link.
After booking a Service Ontario appointment online, you will receive an email shortly with:
your confirmation number

location details

date and time of your appointment
You will also receive a reminder on the day before your appointment by email.
Book a Service Ontario appointment by phone
You can book a ServiceOntario appointment by phone at these ServiceOntario centers up to two weeks in advance:
Cambridge: Hespeler and Sheldon

Chatham: Grand a Mitchener

Dresden: St. George and Main

Dubreuilville: Des Pins and Épinettes

Massey: Sauble and Imperial

Newbury: Hagerty and Concession
Before you book a Service Ontario appointment
Remember:
check if your service is available online or your product has an extended expiration date

make sure the place is open and provide the service you need
If you can't access our services online
Contact on Monday to Friday, 8:30 a.m. to 5:00 p.m. Eastern Time, excluding holidays.
416-326-1234

Toll-free: 1-800-267-8097

TTY: 416-325-3408

Toll-free TTY: 1-800-268-7095
Cancel your appointment
If you want to cancel a ServiceOntario appointment, follow the instructions in your confirmation email or reminder email
If you want to change the time of your appointment, cancel your initial appointment and book a ServiceOntario appointment again.
The day of your appointment
Be sure the center is open before going there.
To your appointment, bring any required supporting documentation.
Keep in mind of any pertinent public health recommendations before visiting a ServiceOntario office.
Finally, visit our website and take the top G1 Practice Test if you're interested in learning more.