In Ontario, completing the road test is the last requirement for obtaining a G license. The majority of restrictions on driving are lifted once you have your full license. You can always drive on any road thanks to it. We will show you everything you need to know about the Ontario Road Test. You'll discover advice on how to pass, how to book road test in Ontario, the prerequisites, fees, and more. Visit our website for additional details about the G1 practice test.
What do you need to know about the road test in Ontario?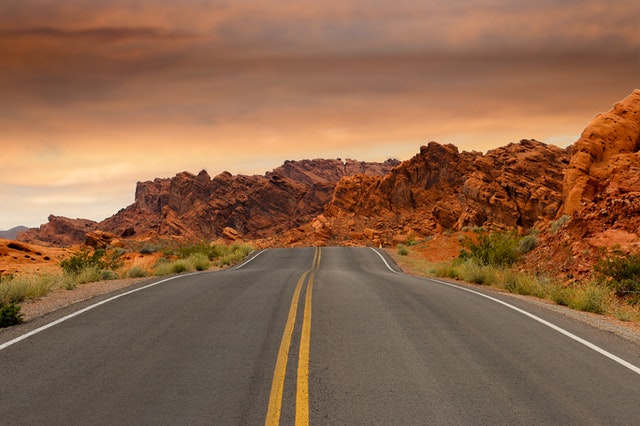 The G driving test is the final exam to become a fully licensed driver in Ontario. This is an important step in the process of getting your full driver's license. The driving assessment covers everything from driving skills, including highway driving, parallel parking, lane changes, and more.
What to expect for the G Road Test?
The G Test is a thorough exam that assesses your driving skills on the road. You need to be skilled at driving in all places, times, situations, and weather conditions. The following is what you can expect from the G driver's license exam:
Skills: The test included some advanced driving skills such as highway driving and parallel parking.
Duration: It usually takes about 30-40 minutes to finish. Time may change.
Declaration: Before the road test, you need to declare your highway driving experience. You have driven at least 5 times on the highway within the past 3 months. You must have the required experience or your appointment may be canceled.
Result: Once you pass, you will receive a full G in Ontario.
How to pass the G Road Test in Ontario?
The G road test comprises basic city driving skills and more advanced skills. A main component of the assessment is highway driving.
The G road test covers basic driving skills and other advanced skills. Highway driving is a key component of the assessment.
The G Road Test checklist
Here are the sections you need to practice before your driving test:
Start and stop.

Turn and change direction.

Traffic signs and lights.

Overtaking, using the right lane, and driving in the passing lane.

Go through controlled and uncontrolled intersections.

Park, reverse, and make a three-point turn.

Observe appropriately, foresee hazardous conditions and check blind spots.

Stop by the side of the road.

Parallel parking.

Drive on the highway – get in, out, change lanes, maintain a consistent speed.
You can take a preparation course in case you want to take your preparation to the next level. These in-person driving lessons are an opportunity to train with an instructor. The cost for that course is between $500 and $800.
How to book road test in Ontario (G Road Test)?
After you've had your G2 for at least 12 months, it's time to sign up for your G driving test.
Book Road Test in Ontario is similar to other assessments. To sign up for the G road test, you'll need to provide information about when and where you'd like to take the test.
How To Book Road Test in Ontario
You can book Road Test in Ontario:
Via the DriveTest website

By phone at 647-776-0331 or 1-888-570-6110

Schedule in-person at the DriveTest Center
To cancel or reschedule, you must give 48 hours' notice to not be charged a cancellation fee.
What do you need to book Road Test in Ontario?
The G road test is the second of two road tests that you need to pass. You can book road test in Ontario once you've been a G2 driver for at least 12 months. Booking a G assessment is the same process as booking your G2 room. You will need :
Driving license number

Preferred location

Date and time you want to book
When is the best time to book road test in Ontario?
If you want to book in the morning or evening, you may encounter traffic jams during peak hours. Reservations from 10:00am or 2:30pm. Depending on where you live, Saturdays can also be congested.
Whatever time and place you book, you must drive in all conditions.
Best locations to book road test in Ontario
Some locations have a higher failure rate than others. Brampton, Window, Oakville, Etobicoke, and Downsview are some of the top violators. If you've been practicing and are looking for a location outside of the GTA, popular locations include Barrie, London, Orangeville, Hamilton, and Guelph. To get more information about the test center near you, you can access Ontario driving test center.
What Are The G Road Test Requirements?
There are several requirements of the G road exam you must meet:
You can take the G road test after getting your G2 in 12 months

Complete and sign the "Declaration of Highway Driving Experience" form

Bring your G2 driver's license
Can you book Road Test in Ontario during COVID-19?
Since the pandemic began, it has caused various delays for many people who want to get their licenses. Many appointments have been canceled to limit the spread of the disease. But this does not affect your fees. Your current license remains valid until further notice and any fees you have paid remain in your account.
How To Pass The Ontario G Road Test
Obtaining a G license is an important achievement for new drivers in Ontario. The ability to drive yourself wherever you want is paramount in personal freedom and self-sufficiency. However, there are two important hurdles every Ontario driver must overcome before enjoying the independence of a licensed driver: the written test and the road test. For most drivers, the most challenging and stressful of the two is the G1 exit test or the road test.
By following tips, new drivers can feel confident in their ability to perform whatever skill the examiner asks them to perform on the road.
Prepare by the book
Ontario's Official Driver Handbook should be your best friend while preparing for the G1 exit test. This informative guide includes all the rules of the road you will need to follow during the road test. Knowing with confidence what all the street signs mean as well as the laws about the right of way will help you feel less nervous when your driving instructor has you driving in traffic on unfamiliar roads.
The Official Ontario Driver's Handbook is one of the necessary materials when preparing for the G1 exit test. This well-informed guide covers all the road rules you will need to follow during a road test. Confidently understanding what all street signs and right-of-way laws mean will help ease your anxiety when your driving instructor lets you join the traffic on unfamiliar roads.
Enroll in an MTO-approved course
Achieving hands-on driving experience is one of the biggest advantages of taking an MTO-approved Beginner Driving Education (BDE) course. Driver instructors at MTO-approved driving schools are all ministry-licensed and provide education so extensive that new drivers can get four months off the 12 months period.
In particular, the driving school will teach you safe driving techniques, how to drive in bad weather, and night driving strategies. When choosing a driving school, find one that has been around for many years, has a solid referral base, and offers at least 20 hours of classroom instruction, 10 hours of vehicle training, and 10 hours of training included computer-based learning, driving simulations, or additional classes, or on-road training.
Get highway experience
To pass the road test, you will need to demonstrate proficiency in highway driving. Specifically, in the Declaration of Driving Experience form, you will be asked to show how many times you have driven on the highway at a minimum speed of 80 km/h within the previous 3 months along with the driving time on the highway.
Ontario's Official Driver Handbook is a great resource for learning how to get on and off the highway safely.
Or you can get the free G1 practice test on our website to get ready for your exam.
Sharpen your parallel park skills
Many experienced drivers who have had a G2 license for many years still have difficulty with parallel parking. So new drivers will want to practice this skill over and over again to feel comfortable doing it during the road test. Keep these steps in mind to perfect your technique:
Check your mirrors for traffic behind before you slow down.
Warn other drivers that you are about to park by signaling before you slow down.
Stop next to a parked car in front of an empty parking space. Be sure to keep 60 cm between your vehicle and a parked vehicle.
Once the traffic clears, start backing into the space and turn toward the curb. After your car is halfway through the parking space, turn the wheel to bring it to the curb.
Ensure care is aligned by moving forward or backward as needed
Enter and park and apply the parking brake
When leaving the parking space, be sure to release the parking brake and check the mirrors and blind spots.
Practice getting in the driving position
Make it a habit to always fasten your seat belt and adjust the mirrors and driver's seat properly before you start the vehicle.
A good test to determine if your seat is in the correct position is to sit up straight and place both feet on the floor below the brake pedal. If you can do this comfortably, your seat is in the right place. Remember, your driving test examiner will grade you for the behaviors you display before you even start the car, so start forming good habits long before you even get to the test day.
Stay aware while you drive
As you take your road test, your driving test supervisor will pay careful attention to your awareness as a driver. In particular, they will see how often you use your mirrors and check your blind spots. They will also note how attentive you are to traffic signs, pavement markings, and potential hazards. Experience as much as you can behind the wheel so you can improve your observation skills and pass this test with flying colors.
FAQs – How to book road test in Ontario?
What is the cost of the G road test?
One try at the G Road Test costs $91.25. For $159.75, you may purchase the Class G1 license package, which includes the knowledge test, the G2 road test, and a five-year license. A retest will incur additional costs from you.
What if I flunk the G Road Test?
The road G exam is frequently failed. At least one-third of drivers are thought to have failed on their first try. The good news is that you are allowed to retake driving tests until you pass them.
You must wait 10 days between attempts and your driver's license must be valid. Each time you retake it, there will be a fee.
What should I do if I failed the G Test and my license has expired?
You will need to start over if you fail the G-road exam and your license expires. The process for graduated licensing will have to be restarted. Retaking the knowledge test is necessary, and a G1 license will be your starting point.
What next after you pass your G Road Test?
The examiner will provide you with a quick summary of your driving skills after the test. You may obtain a hardcopy of your transcript. A provisional Ontario driver's license will be given to you. Until you receive your new G driver's license in the mail, this permit is valid for 90 days. It also signals that it's time to organize your Ontario auto insurance. Visit our website for additional details about the G1 practice test.