Finding work in the highly competitive employment market of today is not a simple task at all. Keeping up with the competition in today's rat race is an absolute need. Finding a new job may be a challenging and stressful process for anybody who is not in the fortunate position of having a career that is currently in high demand. 
Acquiring certifications such as  CASP vs CISSP in the skills that employers in a certain sector or field of technology need might make the process of looking for work a little bit less difficult. If you highlight these skills in your resume, not only will you be able to get a better job, but you'll also be able to maintain the one you have now. The difference between CISSP vs CASP will be discussed in this section.
What is CASP?
CompTIA's Advanced Security Practitioner (CASP+) certification is an advanced security certification. There is an emphasis placed on enterprise security integration and collaboration, as well as risk management, enterprise security architecture, and operations, and corporate security architecture and operations. 
The performance-based certification offered by CASP+ is directed only at practitioners and not managers as its target demographic. CASP+ certified persons are the ones who are accountable for creating rules and procedures in order to install a cybersecurity solution. This responsibility falls on those individuals.
CASP+ certification is a viable option for working professionals in the technology sector, especially those in the field of cybersecurity, who are interested in advancing their careers in the technology itself rather than in management or the management of technology. 
This certification is needed for anybody who desires a high-paying profession in the technology sector and for those who want to stay up with technology and explore new heights in it. It is also vital for anyone who wants to keep up with technology and explore new heights in it.
CASP+ experts are the only ones who have been able to acquire the performance-based certification that is intended for professionals working in the field rather than management-level individuals. This certification is intended for cybersecurity professionals who have reached the greatest degree of proficiency in their field. 
Practitioners who have obtained the CASP certificate have shown the ability to function within the framework and policies established by a cybersecurity manager in order to figure out solutions and apply them. 
Managers provide practitioners with assistance in conforming to cybersecurity regulations currently in effect as well as those that are still in the process of being developed. The Advanced Security Practitioner certificate enables a professional to perform the following responsibilities at an expert level, which were previously unattainable:
Controlling the Risks

Operational and architectural aspects of cyber security

Enterprise security research and development
For the purpose of gaining this technological certificate, you will first need to take and successfully complete the CASP+ certification exam. This qualification is not recommended for those who are just starting out. If you want to take this exam, you need to have at least ten years of experience, with at least five of those years spent working in the security industry. 
The CompTIA Security+ examination is the best place to start while getting ready for the CASP+ test. The bulk of the underlying ideas that are required for CASP+ come from the Security+ certification. The majority of the foundations that make up CASP+ are derived from the Security+ certification.
What is CISSP?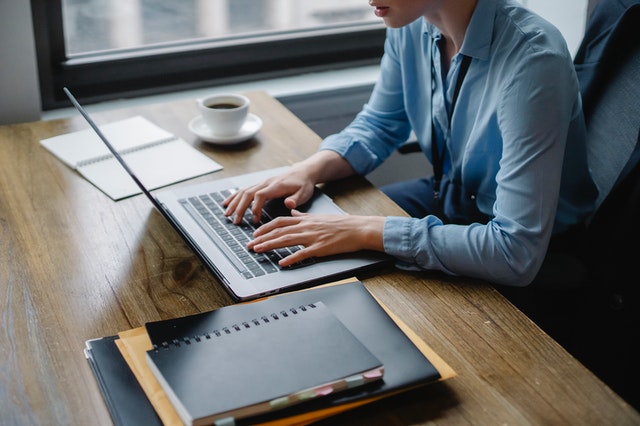 Certified Information Systems Security Professional is an acronym that may also be written out as CISSP. This stands for Certified Information Systems Security Professional. For those working in the field of information technology or those who specialize in its administration, earning the CISSP certification—which is recognized on a global scale—is essential. 
CISSP was first developed by an organization known as (ISC2), which stands for the International Information Systems Security Certification Consortium. Since this certification has been available since 1994, it is the credential of choice for anyone seeking employment in the field of cybersecurity.
Obtaining this certification will allow you to get valuable expertise in the actual administration and operation of security systems. In addition to this, it provides a basis on which to build security rules. IT professionals who have earned the CISSP certification have shown a high level of knowledge in the field of cybersecurity and have demonstrated an ability to successfully finish the CISSP training program. 
The CISSP certification can help you define the design, architecture, and controls of highly secure business settings. As a consequence of this, it is recommended that the candidate first succeeds at the certifications for the basic level and the management level before attempting this one. 
People who are interested in advancing their careers in management would benefit the most from obtaining this certificate. The concepts, methods, and tactics pertaining to management are the primary emphasis of this certification.
In order to get this certificate, you are required to do well on the CISSP certification exam. In order to take the CISSP exam, you need to have at least 5 years of professional experience and must have worked in 2 of the domains that are included in the exam. This certification is well suited for people who hold positions such as manager and chief information officer.
CASP vs CISSP: What Are the Main Differences?
CASP+ is designed for information technology employees who have an in-depth knowledge of the technology they deal with. They are knowledgeable solution designers and implementers that specialize in the subject of cybersecurity. 
A competent expert has the capacity to create and lead the implementation of various security solutions. You will learn the skills necessary to be successful in your role as a manager of cybersecurity if you get this certificate.
The Certified Information Systems Security Professional (CISSP) certification, on the other hand, is intended for those who are presently in management positions or who want to be in such roles. The creation of a technology security solution is not the primary focus of this certification; rather, the emphasis is placed on management.
Eligibility Criteria
In order to sit for the CASP+ certification exam, you need to have a total of 10 years of experience, with at least 5 of those years spent working in the security industry. This certification is an absolute must if your job entails providing security analysis, whether in the form of cybersecurity analysis or information security analysis.
In contrast, candidates for the CISSP certification should have five years of paid work experience that spans at least two of the CISSP domains. The Certified Information Systems Security Professional (CISSP) credential is offered to chief information security officers, IT directors, network and security architects, security auditors, and security consultants and managers.
Exam Length and Minimum Passing Score
On the CASP+ exam, there are no questions that are dependent on past performance. The CASP+ exam consists of a total of 90 questions, which are split evenly between two types of questions: those based on multiple-choice and those based on performance. 
The time allotment for this examination is 165 minutes. 

The passing score for this accreditation exam has not been established in advance. 

You won't have to wait long after the exam is completed to find out if you passed or failed.
The CISSP exam consists of a total of 250 questions, an equal number of which are multiple-choice and an equal number of which are more challenging innovation-style issues. This exam lasts for six hours, and in order to pass, you need to get a score of 700 out of 1000.
Exam Format
Using CAT, professionals who sit for the CISSP exam will be evaluated not only on their understanding of cybersecurity strategy but also on their ability to put that information into effect. This evaluation will focus on their knowledge and their competence. 
An evaluation of the technical skills needed to design, execute, and continue to manage all aspects of an organization's security posture. Experienced security specialists executives who are accountable for a company's cybersecurity, are the greatest candidates for this position.
A professional's capability to build solutions that increase an organization's resilience while following cybersecurity regulations and procedures may be evaluated with the use of multiple-choice and performance-based questions that are included in the CASP+ certification exam. The likelihood of this knowledge is useful to managers is far lower than it is to architects and engineers.
Experience requirements
One of the most significant differences between the CISSP certification and the CASP+ certification is the experience requirements.
Candidates for the CISSP certification are required to have a minimum of five years of experience working in a paid full-time position in 2 or more of the eight CISSP CBK domains, or four years of experience if they meet the requirements for the CISSP experience waiver. 
Even if you do not have the required amount of work experience for the CISSP certification, you still have a chance of passing the exam and becoming an Associate of (ISC). After that, you'll have up to 6 years to accumulate the necessary amount of experience.
CompTIA CASP+ does not mandate that applicants have previous experience; nonetheless, the organization strongly suggests that candidates have a minimum of ten years of general hands-on IT experience, including 5 years of wide hands-on security skills.
Cost of Certification
In terms of the expenses required for certification, CASP is far more affordable than CISSP. The cost of obtaining a CASP+ certification is 452 dollars, whereas the cost of obtaining a CISSP certification is 699 dollars. You will be required to pay the same cost once again in order to retake any of these certifications if you do not pass them on your first attempt. The second opportunity does not remove the need for payment to be made. 
On the other hand, CASP+ provides a "Basic Bundle" that may be purchased for $799 and contains a ticket for one exam, one retake, and an eBook version of the official CompTIA CASP+ self-paced study material. As a consequence of this, the cost of the CISSP certification for me is just $100 more than the cost of the CISSP certification with one additional retake.
Possibilities for Employment
You will be qualified for roles such as Security Architect, Cybersecurity Architect/Engineer, and Network Engineer after you have earned the CASP+ certificate. In comparison, persons who have obtained the CISSP certification may anticipate finding employment as chief information officers, information technology managers, information technology directors, security consultants, and auditors of both security and auditing.
Salary
The average income for a CASP+ certified professional is $104,650, while the average compensation for a CISSP certified professional is $116,573 per year. As a direct consequence of this, the ranges of the two wages are quite comparable to one another. However, the number of years you've spent working in the field also plays a part in your overall salary. 
CASP+ certified professionals often have more years of experience under their belts than CISSP-certified professionals, who typically have just five years of relevant work experience under their belts on average. 
The person's position or title at their place of employment might also have an impact on their salary. Senior Cybersecurity Engineers who have the CompTIA CASP+ certification earn an annual salary of $152,390, whereas Chief Information Officers get an annual salary of $164,412 on average.
What Are The Benefits of CISSP?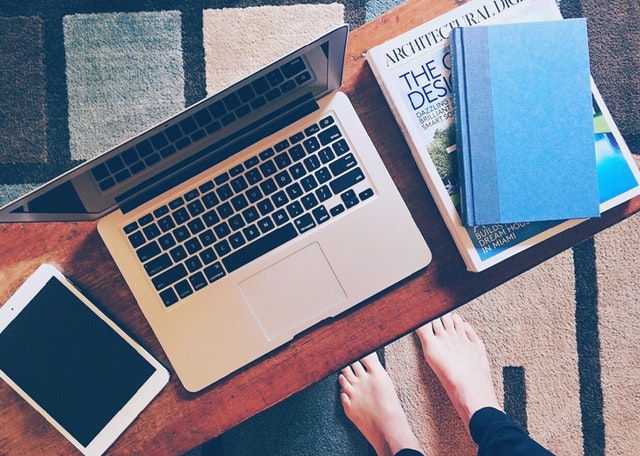 Certified CISSP practitioners may have an edge over other candidates when applying for information security roles. This is because the majority of companies recognize the stringent standards for this certification, which may help them stand out from the crowd of other applicants. The Certified Information Systems Security Professional (CISSP) certification is one of the most sought-after qualifications in the business. 
According to the (ISC)2, CISSP-certified professionals earn an annual average salary of $131,030, while members of the (ISC)2 earn an additional 35 percent above the salaries of non-members. According to information provided by LinkedIn users who work in the security industry, the CISSP certification is the one they value the most.
Candidates for the Certified Information Systems Security Professional (CISSP) test must have worked as security practitioners, managers, or executives for a minimum of five years before taking the exam. CISSPs are leaders who are always prepared for information security challenges, ranging from chief information security officers to network architects.
What Are The Benefits of CASP+?
CASP+ places an emphasis on the technical and practical aspects of cybersecurity, including hands-on corporate security and architecture, with the goal of assisting businesses in finding solutions to difficult security challenges. 
This allows you to establish your expertise in the field and differentiate yourself from other professionals. CASP+ is a framework for enhancing and engineering certification that allows professionals to analyze an organization's cyber preparation and implement the required solutions to make it robust.
As more and more cyberattacks are carried out around the globe, there is a growing need for the expertise of senior information technology security professionals. By passing the CASP+ certification test, information technology professionals who possess high levels of knowledge and skills may show their prowess.
Although they may seem to be the same, in reality, they test completely different skill sets. CASP+ certification, on the other hand, is more hands-on and demonstrates the technical talents of the certified professional, whereas CASP certification may lead to similar tasks and overlap in organizational responsibilities. CASP+ certification also showcases the technical talents of the certified professional. 
Even if you don't have a certain line of work in mind when you get the CISSP certification, you'll have access to a wider variety of advanced professions than if you didn't have it. Both credentials may help you break into the world of cyber and information security if that's something you're interested in doing professionally.
What Are The Advantages of CASP+ over CISSP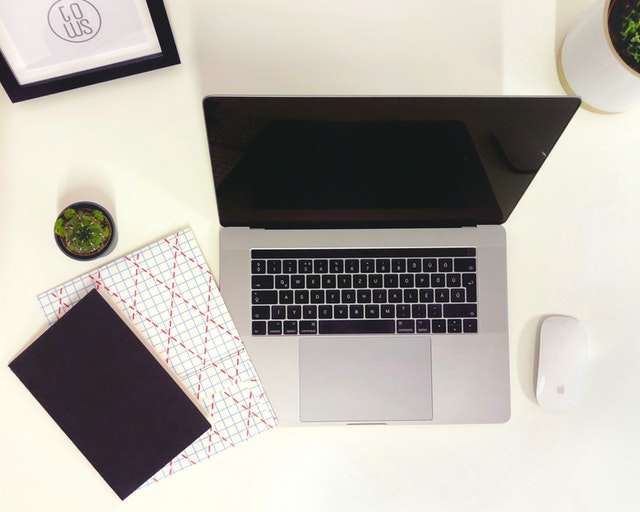 The CASP+ exam is a performance-based test
CASP+ ensures that information technology professionals can "walk the walk" in addition to being able to "speak the talk" about cybersecurity, which is required by employers. For instance, the job responsibilities of security engineer and security architect are the same for both CASP+ and CISSP certifications. 
These job roles demand practical expertise to construct various cybersecurity systems and programs. However, only CASP provides simulations to evaluate one's capabilities on a network and across a variety of systems.
The fact that you were able to pass the CASP+ test and get certified demonstrates that you have the necessary abilities at this very moment. You do not need to provide any paperwork to your employer since you have shown that you have the practical abilities necessary to execute the job.
Why subject yourself to a test that simply consists of multiple-choice questions when employers want to know that you have the performance abilities that are certified by CompTIA Advanced Security Practitioner?
CASP+ is a training program for cybersecurity managers 
If you aren't familiar with the inner workings of a particular piece of technology, managing a cybersecurity team or program may be a difficult task in many situations. For instance, if the board of directors requests you to assure compliance with a certain regulatory standard, the request may include the implementation of complicated cybersecurity solutions as well as requirements for the underlying infrastructure.
Professionals who have earned the CASP+ certification are aware of these criteria and know how to adhere to them. Additionally, they have the more sophisticated abilities required to lead, create, and carry out the implementation of technological solutions.
CASP+ satisfies a need in the market for advanced, hands-on cybersecurity job candidates to have certain skill sets
CASP+ was developed in response to a need within the industry for an advanced-level, hands-on cybersecurity evaluation. A significant number of cybersecurity professionals who have more than five years of expertise want to keep their hands on the keyboard and continue to work directly with various cybersecurity technologies and solutions.
It's possible that they don't want to be managers, or that they just take pleasure in the day-to-day task of resolving difficult architecture-level security issues. 
For many years, for instance, the United States Navy utilized CISSP as the standard for certifying advanced cybersecurity professionals, independent of the occupational roles they had. However, they did not have a reliable method for evaluating the advanced hands-on cybersecurity abilities of staff members who were not in management roles. Because of this, they made CASP+ mandatory.
Workers in corporate cybersecurity departments all across the globe are contending with the same dearth of skills. Because of this, ManTech, Northrup Grumman, SMS Data Products Group, and Booz Allen Hamilton all require candidates with CASP+ certification in their job advertisements.
CASP+ is more affordable than CISSP
The performance-based simulations and multiple-choice questions that are included in CompTIA CASP+ cost a total of US$466.60 when purchased at retail. The retail price for CISSP is $699 USD, and the exam consists entirely of multiple-choice questions.
Why spend $699 USD on a multiple-choice test when you can check your hands-on performance with CompTIA Advanced Security Practitioner for just $466 USD?
Which Certification Is the Best Fit for You?
If you want to get your hands dirty and construct and install your own enterprise security system, earning your CASP+ certification is an absolute must. Because of this certification, you will have the practical experience that is necessary to become a practitioner. 
This experience is essential. Those who are interested in management jobs in which they are responsible for understanding solution design and making business decisions tied to an organization's security should pursue this certification.
Final Words
The most important advantage of acquiring CASP vs CISSP certification is the immediate and effective international visibility that any IT expert gains as a result of the fact that the best companies are always looking for qualified individuals. 
When compared to CISSP, the CASP is now the second most popular certification program for IT employees; however, it is anticipated that the CASP will soon become the most popular security credential. Before embarking on a career in management, earning your CASP certification is your best bet for acquiring the necessary level of technical skill.
Let's get started with our free CISSP practice test to pass the actual exam with a high score on your first attempt.