Nowadays, in a digital setting, a rising number of businesses are migrating their data workloads and apps to the cloud in order to safeguard their precious data. This shift to cloud-based databases has resulted in an increase in the demand for cloud security professionals. To provide a thorough examination, this detailed blog will go into two highly acclaimed cloud security certifications: CCSK vs CCSP. 
By investigating these credentials, we hope to provide readers with a comprehensive grasp of cloud security and insights to assist individuals in making informed judgments when selecting the most appropriate certification for their career aspirations.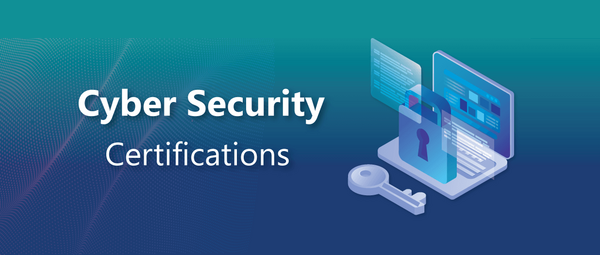 What is CCSK?
The Certified Cloud Security Knowledge (CCSK) certification is widely acknowledged as a benchmark of expertise in cloud security. It offers a comprehensive understanding of how to safeguard data stored in the cloud. The CIO magazine aptly referred to CCSK as the "mother of all cloud computing security certification," emphasizing its significance in the field. This certification enables professionals to enhance their knowledge in cloud security, progressing from entry-level to medium-level proficiency.
Obtaining the CCSK certification validates an individual's understanding of various cloud security issues. It covers essential areas such as cloud incident response, data encryption, application security, securing emerging technologies, and best practices for identity and access management (IAM). By attaining the CCSK certification, professionals can acquire the knowledge necessary to develop a comprehensive cloud security program that meets global standards effectively.
What is CCSP?
The Certified Cloud Security Professional (CCSP) is a globally recognized credential that signifies a high level of expertise in cloud security. The Cloud Security Alliance (CSA) and (ISC)² introduced this certification and developed the CCSP course and certification exam. The CCSP exam evaluates an individual's knowledge and practical experience in cloud security.
The CCSP certification validates a person's technical skills and knowledge to design, manage, and secure data, infrastructure, and applications in the cloud. It builds upon the foundations of CISSP and CCSK certifications, highlighting the importance of security professionals equipped with the necessary expertise. Among various cloud security certifications, the CCSP certification has emerged as the most prominent and well-regarded option.
If you have had your choice on CCSP, prepare for the exam now with CCSP Certification Questions.
Unbiased comparison of CCSK vs CCSP
The CCSP and CCSK are both distinct cloud security certifications. But what is the distinction between these two certifications? Here's a breakdown of each.
Criteria

CCSK

CCSP

Full name

Certificate of Cloud Security Knowledge

Certified Cloud Security Professional

Developer

Cloud Security Alliance (CSA)

(ISC)² in collaboration with the CSA

Experience requirements

No experience requirements

5 years in IT job, of which 3 years in IT security and 1 year in a cloud domain. CCSK and CISSP substitute part or all of this

Body of Knowledge

5 modules:

Module 1. Cloud Architecture

Module 2. Infrastructure Security for Cloud

Module 3. Managing Cloud Security and Risk

Module 4. Data Security for Cloud Computing

Module 5. Application Security and Identity Management for Cloud Computing

Module 6. Cloud Security Operations

6 domains of Official (ISC)² CBK:

Domain 1: Cloud concepts, Architecture, and Design(17%)

Domain 2: Cloud Data Security (20%)

Domain 3: Cloud Platform & Infrastructure Security(17%)

Domain 4: Cloud Application Security (17%)

Domain 5: Cloud Security Operations (16%)

Domain 6: Legal, Risk, and Compliance (13%)

Current version

4th edition

3rd edition

Cost

$395 exam cost

$599 exam cost

Maintenance requirements

None

$100/year, 90 CPE/3 year

Number of questions

60 multiple-choice questions

150 multiple-choice questions

Exam length

90 minutes

4 hours

Exam format

Open-book online exam

2 attempts

Closed-book exam at Pearson VUE Testing Center

1 attempt

Exam language availability

English

English, Chinese, German, Japanese, Korean and Spanish

Passing requirements

80% of questions correct

700 out of 1000 points

Roles and Jobs

Cloud Computing Analyst, Cloud Administrator, Cloud Architect, Cloud Engineer, Enterprise Architect, Security Administrator, Security Architect and Systems Engineer

Cloud Computing Analyst, Cloud Administrator, Cloud Architect, Cloud Engineer, Enterprise Architect, Security Administrator, Security Architect and Systems Engineer

CCSK vs CCSP: Which one is best for you?
The CCSP certification acknowledges the value of CCSK and allows for the substitution of one year of work experience in six domains of CCSP CBK. CCSP provides access to a membership organization and requires an annual commitment to Continuing Professional Education (CPE) to maintain the certification. On the other hand, CCSK is a certificate that confirms completion of a course, but it does not grant access to any membership organization, the body of knowledge, or require CPE.
The CCSP and CCSK credentials complement each other in various ways. CCSK is an excellent starting point for individuals aspiring to pursue a career in cloud security. On the other hand, CCSP is designed for experienced security professionals, and earning the certification signifies a high-level understanding of cloud and information security.
It's important to note that the CCSP is a certification, while the CCSK is a certificate. Certification validates a candidate's knowledge, skills, and abilities in a specific job role. A certificate, on the other hand, has a narrower scope and only serves as proof of completing a training course. Furthermore, a certification provides access to a membership organization and typically requires an annual commitment to CPE for maintenance, while a certificate does not offer membership benefits and the knowledge obtained does not evolve over time or require CPE.
The CCSP is tailored for experienced security professionals, demonstrating their senior-level comprehension and experience in cloud and traditional information security. Those pursuing the CCSP certification are usually established cybersecurity professionals who aim to showcase advanced knowledge in cloud and data center security concepts.
How to get CCSP vs CCSK?
Earning a CCSP certification requires prior IT job experience, application documentation, and testing by (ISC)2. To obtain a CCSP certification, follow these steps:
Earn adequate work experience: (ISC)2 requires the following experience before you may take the CCSP test and get your certification:
A minimum of five years of paid experience in the field of information technology (IT).

A minimum of three years of paid IT work experience is required.

A minimum of one year of experience in one or more of the CCSP domains
Agree to the (ISC)² code of ethics: This entails committing to the code of ethics, which includes preserving the public good through cloud security procedures, acting honorably and in good faith, and striving to promote the position of security professionals in the IT industry.
Pass the CCSP test: Following that, you can begin preparing for the CCSP exam. If you believe you are properly prepared for the exam, you may register for it at any time by creating an account and selecting a testing location.
Receive an endorsement: After passing the CCSP exam, submit an online endorsement application. This application has been endorsed and signed by a certified professional. This individual can vouch for your professional expertise, talents, and reputation in the sector.
Pay the annual maintenance fee: You do not have to pay this charge if you already hold a certification and are a member of the organization. You're officially CCSP certified after you pay the maintenance cost.
You need to complete the following procedures to become CCSK certified:
Get acquainted with cloud computing topics and technologies: You must be well-versed in cloud computing principles, technology, and services. Training programs, online courses, and books can help with this.
Prepare for the exam by doing the following: You can begin preparing for the CCSK test once you have a solid grasp of cloud computing. The CCSK website includes study resources and practice tests.
Take the exam: The CCSK exam comprises of 60 multiple-choice questions with a time limit of 90 minutes. The test is open-book, which means you can use any reference books you like.
Get your results: You will obtain your results shortly after completing the exam.
Maintain your certification up-to-date: The validity of your CCSK certification is three years. To keep your certification, you must complete 60 hours of Continuing Professional Education (CPE) during a three-year period. CPE credits can be obtained by participating in training programs, attending conferences, or producing articles or books.
FAQs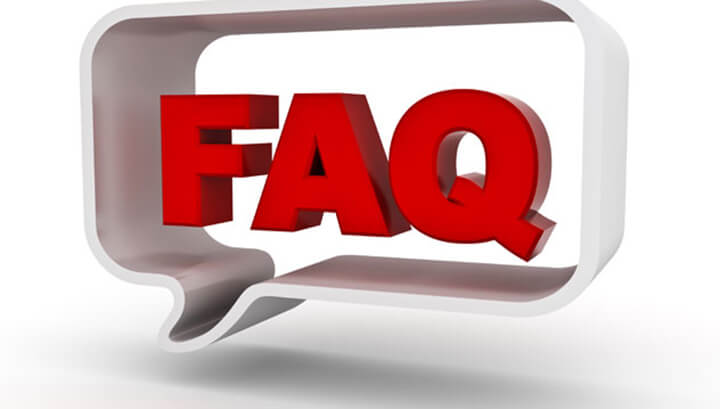 Is CCSK useful?
A Certificate of Cloud Security Knowledge (CCSK) is an excellent method to increase your knowledge of cloud security, demonstrate your abilities, and broaden your job prospects.
Is the CCSP worth getting?
Becoming a CCSP may allow you to advance into a better, higher-paying position. However, it may also have other advantages. Develop new skills: Preparing for the CCSP certification test could also serve as a more structured approach to developing your vendor-neutral cloud security skills.
How long is CCSK good for?
Exam tokens are valid for two years after purchase. However, we urge that you take the exam within one year after purchasing your voucher. 
How long do you have to study for CCSK?
Once you've finished reading the CCSK Exam Guide book, a month of preparation should be enough. The certification exam is taken online and is not proctored. You will receive the results shortly after submitting the exam.
What is the difference between CCSK v3 and v4?
CCSK v4 is distinguished from CCSK v3 by the inclusion of sophisticated cloud technology, security features, and supporting technologies. Aso, CCSK v4 provides experience in cloud-based business and risk management in cloud computing.
Conclusion
In many respects, the CCSP vs CCSK certificates complements one another. Because the CCSP acknowledges the importance of CCSK and allows CCSK to be substituted for one year of experience, the CCSK is frequently seen as a solid starting point on the route to getting a CCSP later. CCSP genuinely exemplifies excellence and dedication to the field.